Hello January! It's the start of the New Year and the dead of winter.  When I think of January gross motor planning I think of all things snow and cold as well as a fresh start with the New Year upon us.  I like to break January gross motor planning down into different themes for each week.
January Gross Motor Planning
Having themes can make gross motor time fun as well as easier for you to set up.  Breaking them down in weeks can add some order and some of the themes can even overlap a bit like the winter theme and arctic theme.  There is no hard and fast rule about how many activities need to be done.  The January gross motor planning is aimed to give you ideas to make your planning easier.
Week 1 – January Gross Motor Planning – Fitness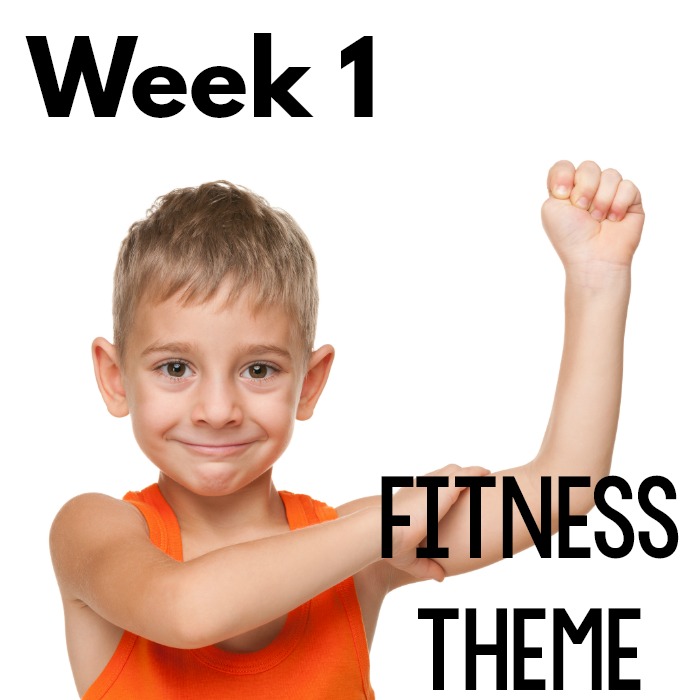 The new year brings a lot of resolutions.  For adults, this can often center around fitness.  The first week back after the break is a perfect time to work on fitness with the kids and resolutions to move their bodies!
It's also an awesome time to start a movement chart (get this free printable in the freebie library) to encourage movement. This is a good starting point.
There is also the option to get more in depth movement charts from Pink Oatmeal.  There is a real kids version and clip art version.  These give you even more moves to work on, complete with movement charts.  The movement charts are a great way of individually or as a group charting all the different ways you move your body! 
Maybe your new year resolution is to run a mile, 5k, 10K or marathon?  This is a time to set up some fun fitness goals with the kids.  Check out this fun idea on how to incorporate marathons 0r maybe its a goal of 1 mile or a 5k into the school day.  No, it's not about actually training for these just achieving a distance over time.
Fitness Stations are also perfect for this week.  They are simple to set up and the kids love them!  Check out how these can be done and are ready for you to use.
Fitness Bingo – The best way to play this classic game that the kids will love!
More Ideas For This Week
Win It In A Minute Gross Motor Games
YouTube Channels That Promote Brain Breaks
Week 2 – January Gross Motor Planning -All Things Winter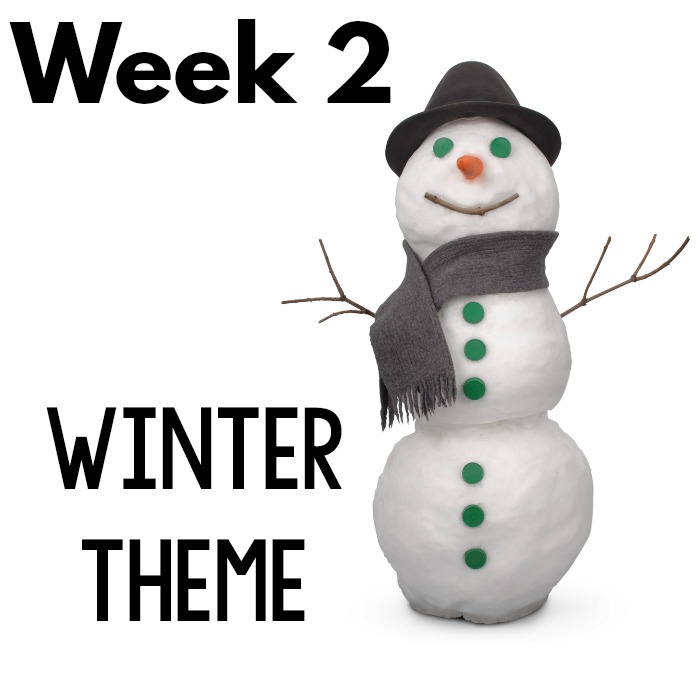 There is no better time than January to focus on all things winter!  This week the focus is on fun gross motor activities with a winter theme.
Start off the week by grabbing free hockey brain breaks from the freebie library.  These are fast, fun, and efficient.  In the land of hockey, (Minnesota) winter goes hand in hand with hockey.
The snowflake hop is a fun winter themed game that works on a variety of different gross motor moves.
I LOVE this game with blocks for working on balance.  It also works perfect for winter as you can build your snow fort, knock it down, and build it again.  There is a video that goes along with it too!
Winter yoga is a favorite – check out all the ideas.  You don't need to know a thing about yoga and you will still have fun with these winter themed poses! You can even get Winter Yoga Cards that are ready made for you!
Indoor Ice Skating – Another simple and fun gross motor activity.  You only need wax paper or paper plates.
Fast, fun, and efficient is the goal with these winter brain breaks.  Kids love these especially when they can draw different cards and perform the activity written on the card.  Pink Oatmeal has them ready made for you! 
More Fun Winter Gross Motor Activities
Winter Themed Scooter Board Activities
Week 3 -January Gross Motor Planning – The Arctic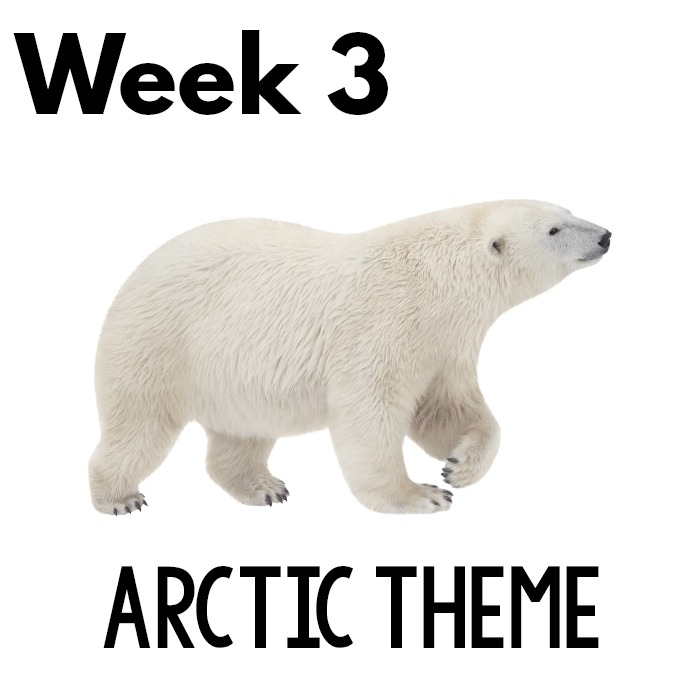 There is no better time to have gross motor revolve around the arctic then in January!  Week 3 focuses on an arctic theme for gross motor planning.
Start off with Arctic Animal Themed Yoga ideas.  Your kids will love these pose ideas and so will you.  Grab ready made cards to make it even more fun!
Check out these cute arctic animal visual brain breaks.  A fun way to pick your favorite animal and see what movement is behind it!
Follow the paw prints as you move like a polar bear in this fun arctic gross motor activity (free printable).
You need lots of warm weather apparel for the arctic.  This is a fun gross motor relay game gets you ready to brave the arctic conditions!
This week is also a great week to finish up any of the winter gross motor activities that you didn't get to and wanted to try out!
Week 4- January Gross Motor Planning – Space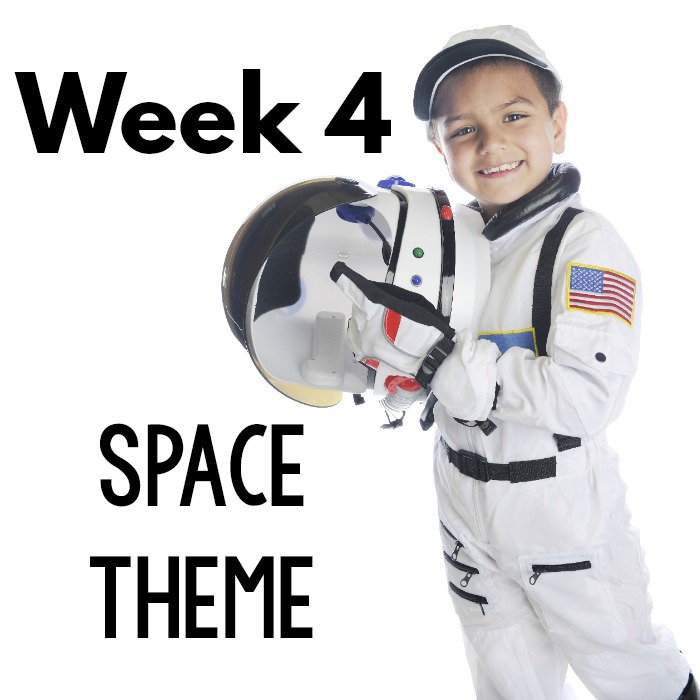 Since January can be a long month in some of the cold weather states especially throwing in a theme the kids love to mix things up is always fun! The space theme can be just that in your gross motor planning for January!
Start off each gross motor session with space themed brain breaks.  There are enough ideas that these can take up and entire session as well!  The kids will LOVE these!
Try all of these fun space themed yoga ideas!   Grab the cards and have it ready to go with more ease.  No need to be a yogi to have fun with these space themed poses!
Check out this fun rocket balloon game that is great for core strengthening.
The planet hop game is another fun space themed gross motor game -if you don't have the Hop Around Spots just make spots out of paper on the floor.
Jump crater to crater with this cute gross motor game with a space theme.
Check out this fun gross motor game where you create your own moon craters!
I WANT TO HEAR FROM YOU
Let's connect!  Pink Oatmeal is on Facebook, Pinterest, Twitter, and Instagram!
YOU WILL LOVE
My store at Pink Oatmeal has ideas to get the kids moving at home, in the classroom, and in therapy!  If you prefer Teachers Pay Teachers you can find me there too with even more ideas to get the kids moving!