Fitness week is a fun theme to add to gross motor planning almost any time of the year.  Personally, I really like the  theme at the beginning of January when everyone is making their resolutions.  Check out all of the other themes I like to include in January.  The fitness theme really focuses on getting little bodies to move and possibly even track their movement for fun.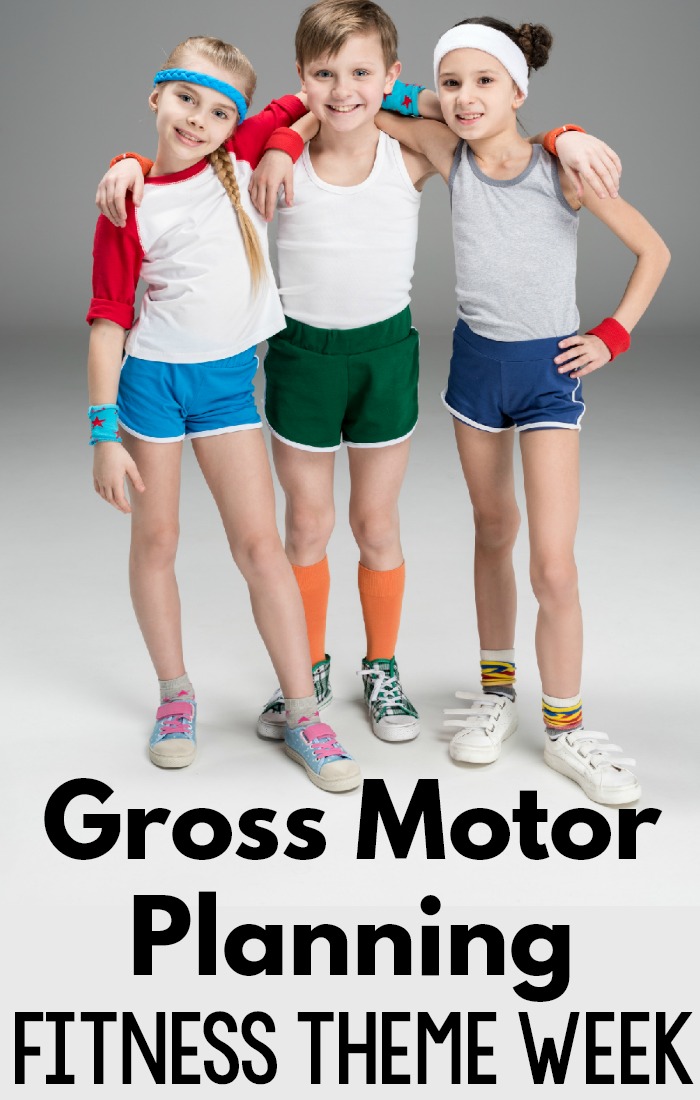 Gross Motor Planning – Fitness Week
It's always fun to start fitness week off with a movement chart. (These are a free printable too!) This adds a little fun and accountability for the kids to track their fitness.  It's a really great time to work on basic gross motor movements such as jumping, single foot balance, squats, lunges etc…  To add a little bit more fun to this it's the perfect time to use the Active Movement Cards, Printables, and Charts (kids version or clip art version) and let the kids track what movements they have performed.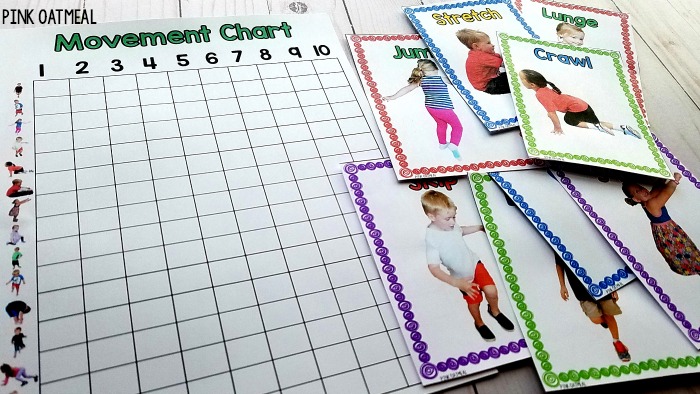 Playing the Win It In A Minute gross motor style game is perfect during this week.  Believe me, you work on your fitness when you have to perform these activities for an entire minute!
Another perfect activity for fitness weeks is starting to work on your marathon (or half marathon, 10k, 5k, mile etc).  This is a simple idea of tracking how far you walk as a class, during therapy, during PE etc.  It's motivational as you have a goal to reach.  As a physical therapist I used this concept and with certain students would walk at the start of a therapy session and then mark off how far we would go.  I think it would be awesome if an entire group or class could do this!   At the end it's fun to give out some kind of reward to go along with this.
Fitness week is a perfect time to set up fitness stations – check out how simple it is to get these going.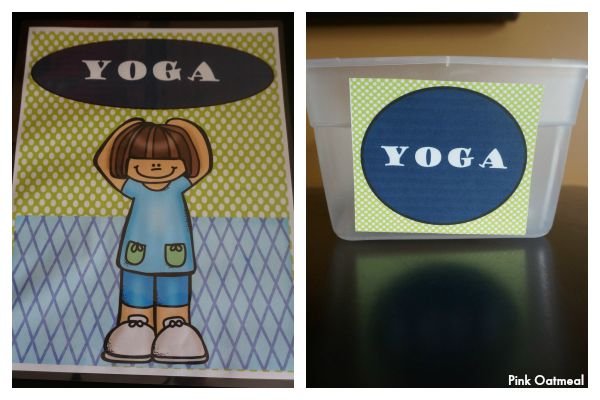 Fitness Circuits are another great way to incorporate fitness. These can be implemented as a station in your classroom, therapy room, or home.  They can also be easily used as a brain break.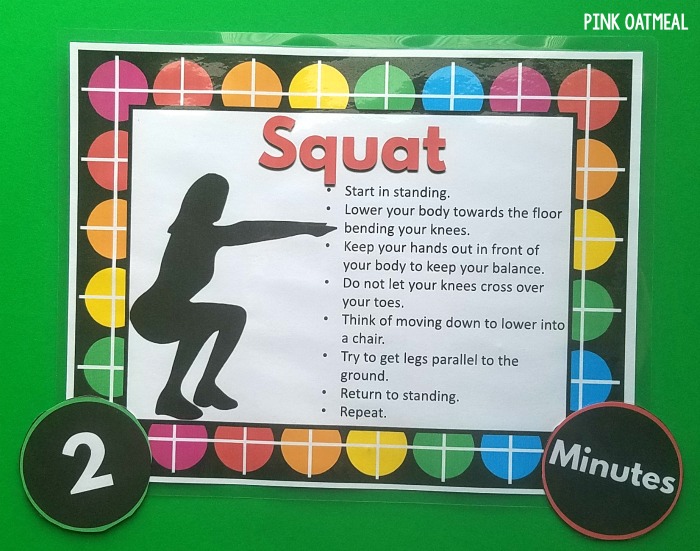 Fitness week is also the perfect time to play Fitness Bingo!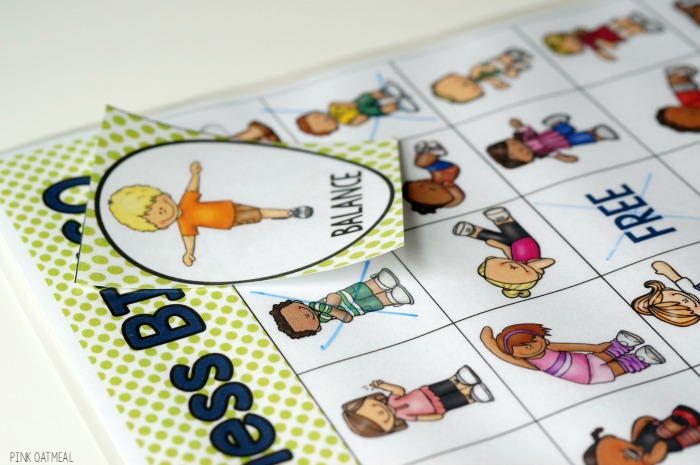 If you would like to start introducing yoga for the first time – fitness week is a great week for this introduction.  Choose from a variety of yoga ideas here.  You can start with basic yoga poses or go for more of a theme!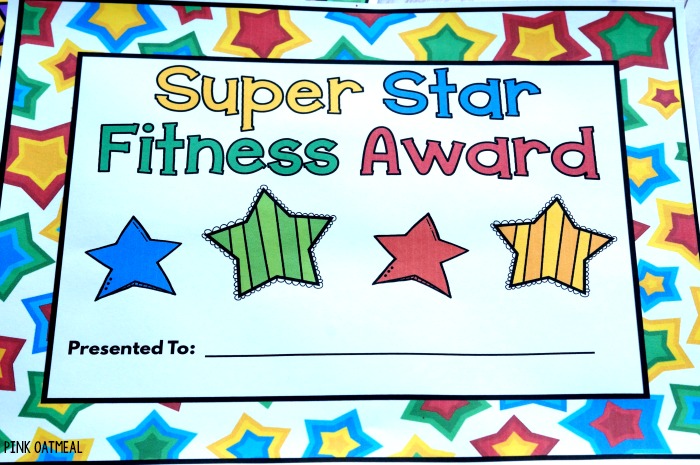 At the end of fitness week give out awesome fitness awards!  These are available in the freebie library!
More Fun And Simple Games and Ideas Great For Fitness Week
YouTube Channels That Promote Brain Breaks – I love the idea of stepping away from the screen, but in a pinch these work great.
PowerPoint Games That Promote Fitness – So many fun FREE games here that the kids can interact with on a computer, iPad, or interactive white board.  Anywhere you have PowerPoint you can play these games.
Free Fitness Dice are a fun way to get little bodies moving.
Six lines of tape can go along ways when it comes to fitness – check out these ideas to move little bodies.
Get All Things Fitness
Don't miss out on your chance to get so many great things for Fitness Week with some amazing bonuses included only in the Fitness Bundle.  Included in this pack is the Fitness Circuit, Yoga Circuit, Win It In A Minute Games, and Fitness Bingo. The best part is the amazing BONUS fitness cards that come only in the bundle!