Arctic animal yoga is one of my favorite ways to make movement fun during the winter months. I love adding stories to these themed movement ideas to make the movement ideas even more captivating for kids. The winter yoga and movement story has been such a hit I created a an arctic yoga story. Like the winter story, I'm giving it to you for free!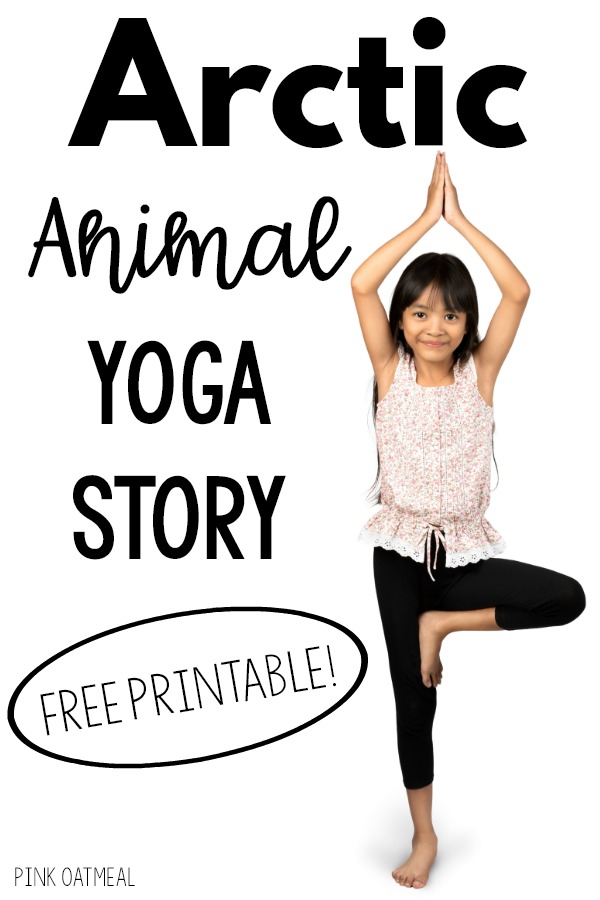 Arctic Yoga Story
The arctic yoga story is all about an adventure to see your favorite arctic animals. When reading the movement story, I always pause at the different yoga poses and let the kids get into them.
It is easiest to do the movement story when you have visuals of the poses. The Arctic Animal Yoga Cards and Printables have all of the poses that are included in this yoga story.
Below is my own 5 year old moving during the arctic animal movement story. His poses aren't perfect, but he is moving and having fun.
Free Arctic Animal Yoga Story
You can get a printable of the yoga and movement story for FREE in the freebie library! Download it now and use it all winter long.
Get Arctic Animal Yoga and Book
You can get all of poses included in this story along with this story in book format today when you purchase the Arctic Animal Yoga Pack. You will have everything you need to make movement fun for your arctic animal yoga story.