Hi there! I'm Chanda and the voice behind Pink Oatmeal. I'm so excited that you've found my little corner of the internet. I hope you learn some new things and find some cool ideas!
I often get asked what does Pink Oatmeal mean. Pink Oatmeal means nothing. It was just a combination of two things I like – the color pink and oatmeal.
When I started Pink Oatmeal I had no "plan". I had hoped to share some ideas that I was doing with my baby at that time (now my preschooler). It has since evolved into sharing different ideas about promoting motor development and physical activity at school and home. I love using my background knowledge as a physical therapist to create fun themed movement!
I have a doctorate of physical therapy and have practiced in the orthopedics setting and pediatrics in the school system serving ages birth through 21 years for over 10 years. I am currently working on creating for Pink Oatmeal and keeping things running at home. Life is busy with 3 kids 5 years and under!
MY FAMILY
Pictures by Rosy Cheeks Photograpy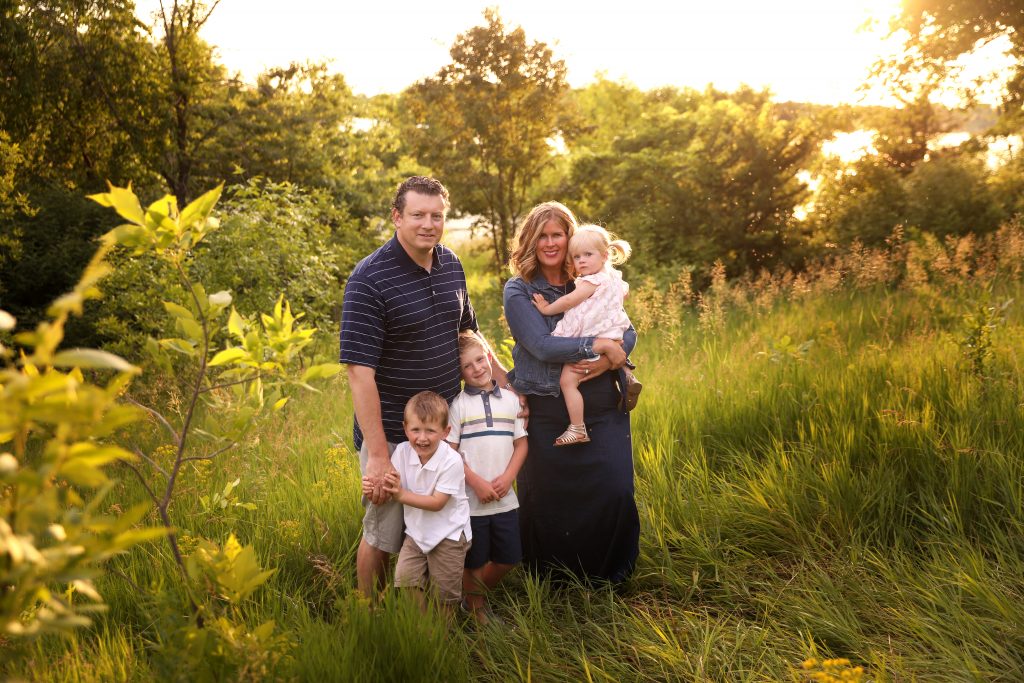 I live with my family in the suburbs of Minneapolis/St. Paul in Minnesota. My husband and I have been married for 8 years and we have 3 kids, 2 boys and a girl! All of our kids were born within 4 years of each other so life is busy. We also have our loving golden retriever who puts up with 3 young kids climbing, pulling, and petting her.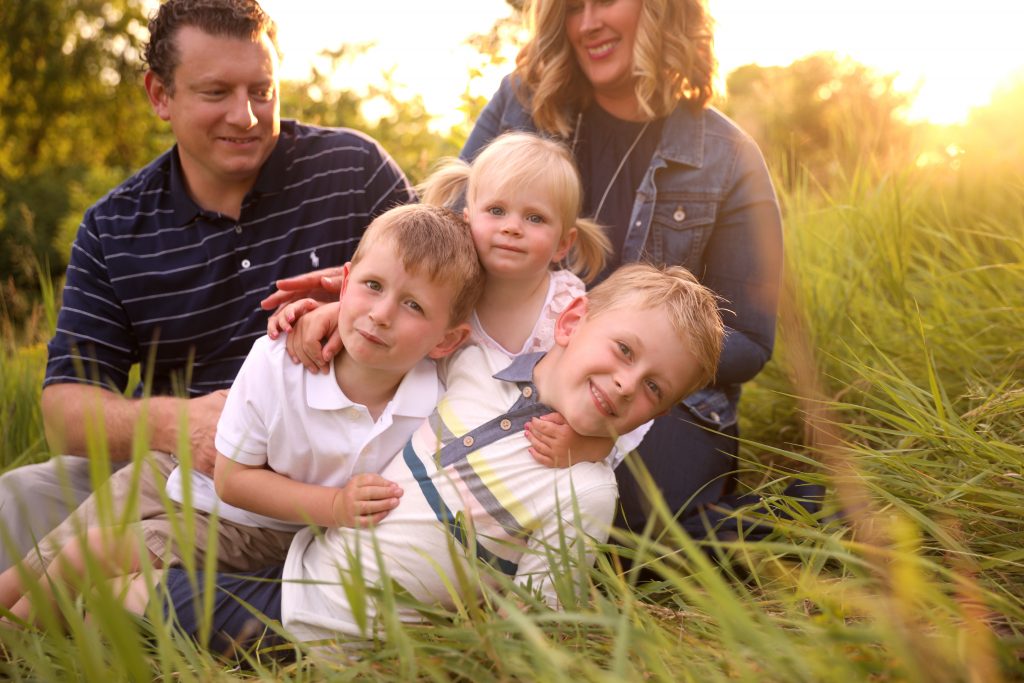 On the website you are going to find resources for parents, teachers, and therapists. The majority of the resources are from birth through the elementary years with an emphasis on ideas and resources for motor development and physical activity.
I often get asked how did you decide to create resources? The answer is I honestly didn't decide to create resources, I always have. I'll let you in on a little secret. I wanted to go into a design field in college, but was encouraged to do math and sciences landing me in physical therapy. I've still always loved design so I created resources to use. I was able to combine two things I loved into one. I have to give my mom all the credit, she is the one that told me I should be sharing and selling the resources I created. That's how the shop has evolved!
I hope you enjoy the website and find lots of great information and resources that you can put to use today!
Chanda