There is no better time than the winter for Arctic Animals.  There is no better unit than the Arctic to add to your gross motor planning.  The animals of the Arctic make it fun and easy to incorporate arctic animal themed gross motor into your therapy, classroom, preschool, or home.  Check out some of these fun ideas to add to your arctic animal gross motor planning!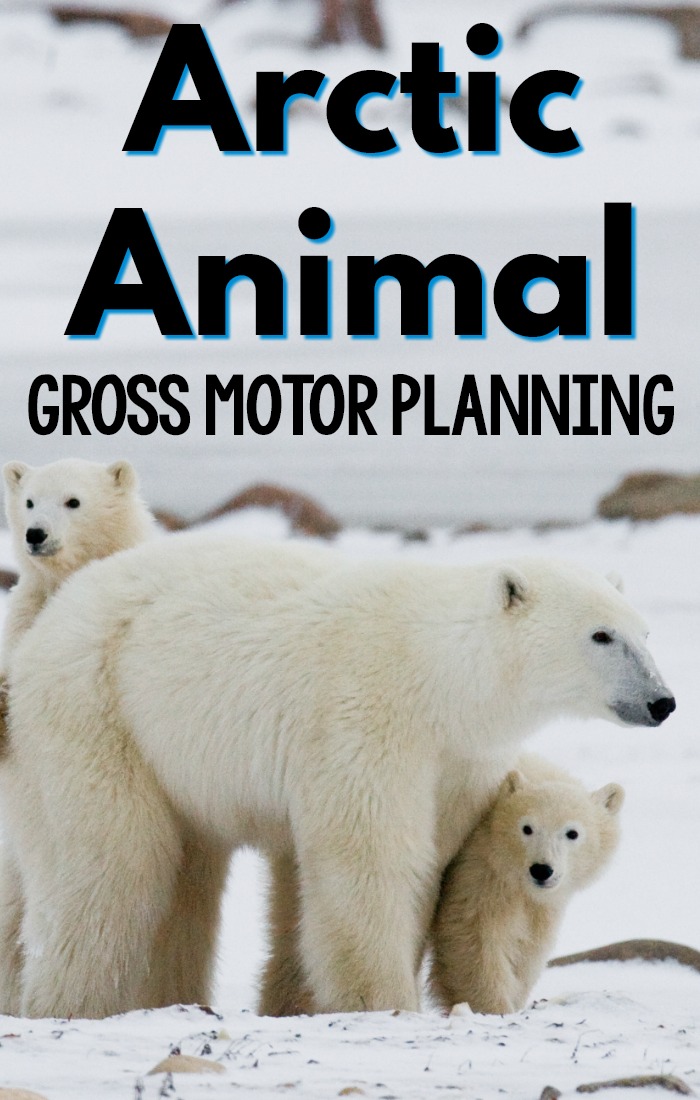 Arctic Animal Gross Motor Planning Week
Start off with Arctic Animal Themed Yoga ideas.  Your kids will love these pose ideas and so will you.  Grab ready made cards to make it even more fun!
Check out these cute arctic animal visual brain breaks.  A fun way to pick your favorite animal and see what movement is behind it!
Follow the paw prints as you move like a polar bear in this fun arctic gross motor activity (free printable).
You need lots of warm weather apparel for the arctic.  This is a fun gross motor relay game gets you ready to brave the arctic conditions!
The arctic is cold so it's fun to add cold weather gross motor activities this week.  Check out all of the winter themed gross motor activities that can easily be incorporated into Arctic Animal Gross motor planning.
The Snowflake Hop is a favorite cold weather activity that is perfect for the arctic!
You could also try building and igloo and taking it down brick by brick while working on balance with this fun activity!
Get Started with Arctic Animal Gross Motor Planning
Want to get started fast with arctic animal gross motor planning?  At Pink Oatmeal we have stuff for you that's easy to print and get started with.
These visual brain break cards are fun and easy to use.  Simply pick your favorite Arctic Animal and flip it over to see what action that arctic animal wants you doing!


At Pink Oatmeal we have two different versions of Arctic Animal Yoga for you.  The first version has clip art pictures of different arctic animals with a description of how to get into arctic animal themed yoga poses.  The second version has real kids pictures in the arctic animal themed poses.  They are the same poses, with a different presentation! 


Arctic Animal Yoga -Kids Version