There is no better time than January to focus on all things winter!  Honestly, winter gross motor week could be done any time from December through March, but January just seems right. During Winter Week the focus of all gross motor activities revolve around all things winter.  Check out all of the other theme ideas for all the weeks in January!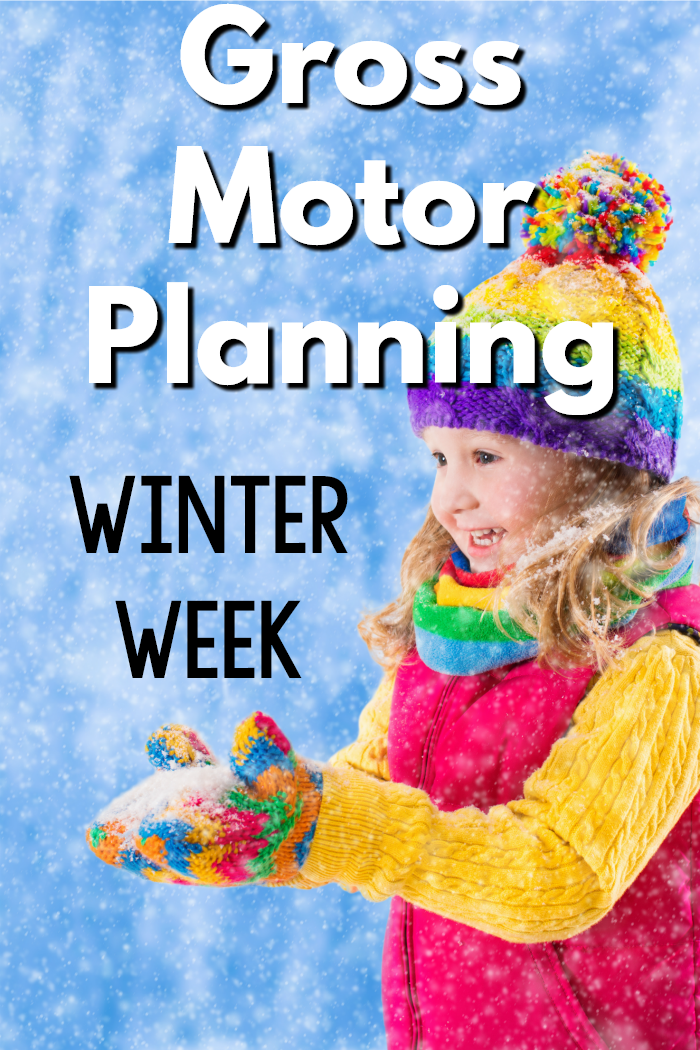 Winter Gross Motor Planning Week
Here are some great ideas to get you going on planning your Winter Gross Motor activities and keeping with the winter theme this week! There are several to choose from and depending on your space, resources, and time you can pick which activities would work best for your week!
Start off the week by grabbing free hockey brain breaks from the freebie library.  These are fast, fun, and efficient.  In the land of hockey, (Minnesota) winter goes hand in hand with hockey.  These may be the perfect warm-up or a fun addition to any station or circuit.
Depending on your space and time you can incorporate several or a few of these activities into your gross motor activities for winter theme week.  It may work best to set up one or two activities a week or if you have time for stations set up activities at different stations and let the kids practice these winter themed gross motor activities all week.
Winter Gross Motor Themed Games
Snowflake Hop – Simple.  Just add music to this activity!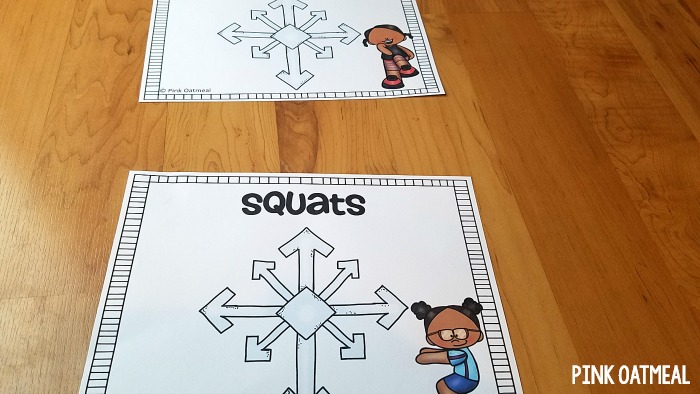 Indoor Ice Skating – Simple and easy requiring only paper plates or wax paper.  A little extra space is needed to skate!
Build A Snowfort – This requires cardboard blocks, but doesn't need a huge space!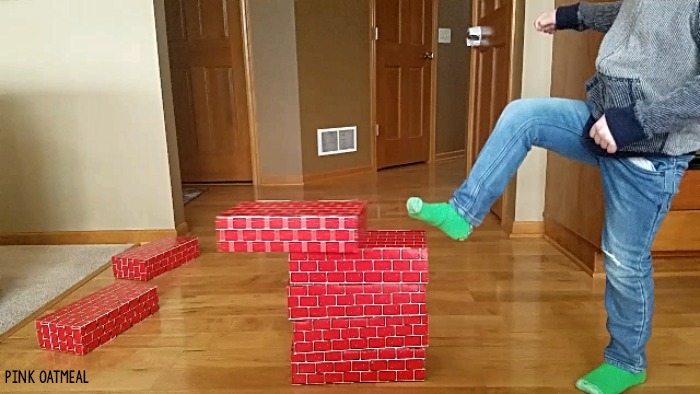 Snowball Roll Game – This game requires all the things you need to build a snowman and space to roll a ball! 
Snowman Ball Toss Game – Plastic balls and a place and space to throw them are needed for this game to work on hand eye coordination.
Winter Themed Scooter Board Activities- This activity requires the most space but there are tons of benefits to using scooter boards!
Indoor Cross Country Skiing – A fun balance activity that needs a little space to ski! 
Winter Yoga
Yoga is a simple way to get gross motor in and can be done in a small area.  Making it fun with a winter theme is the perfect way to incorporate it into winter gross motor.    You do not need to be a yogi to do these fun kids yoga themed poses !
Don't forget to check out all the other fun themes for January gross motor planning!  Have fun doing your Winter Gross Motor activities during Winter themed week!