Looking for a fun and quick way to incorporate some movement into the day.  Maybe your kids love to move like animals?  Maybe they prefer to perform activities like jumping or stomping.  Looking for a fun way to incorporate these?  Maybe get away from staring at the smart board all day long?  Try this simple solution of gross motor dice!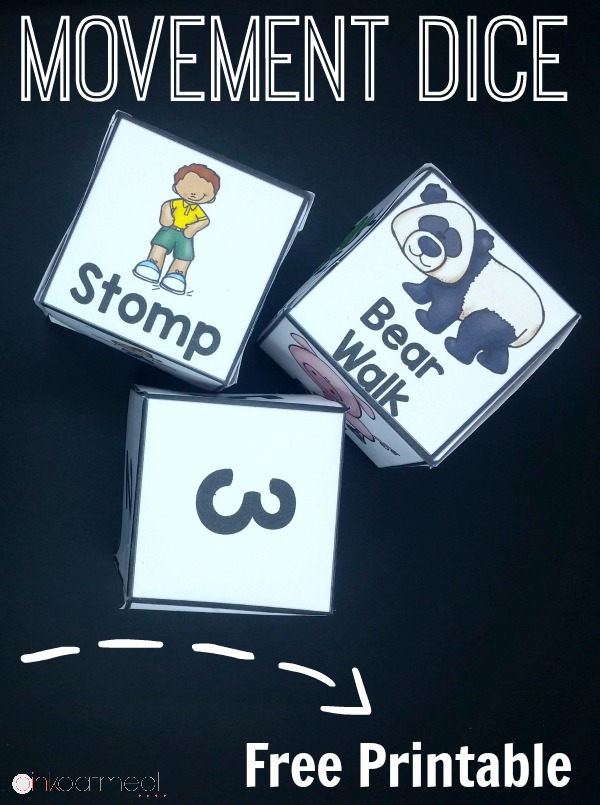 Gross Motor Dice
Needed
Scissors
Glue
Print Out Dice – 2 Versions and a number version (I recommend card stock quality paper)
How It Works
Put your dice together.  Use all the dice or pick the di that is best for your situation.
Play by rolling the dice and performing the move that comes up.  If you want to use the number dice to determine repetitions roll that next!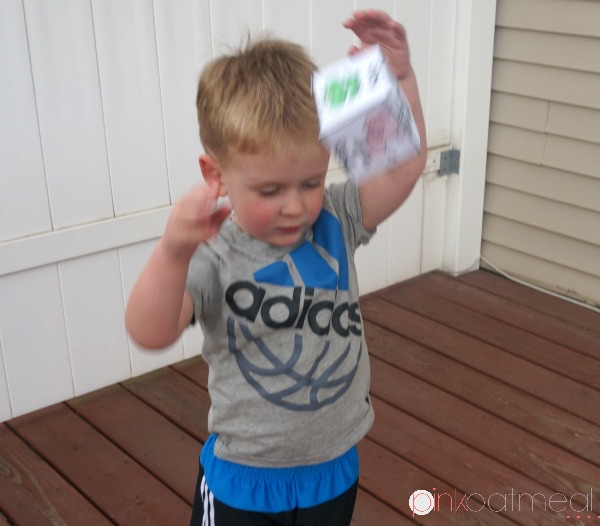 We choose to do animal moves at our house.
Big C loved flapping his wings like a bird.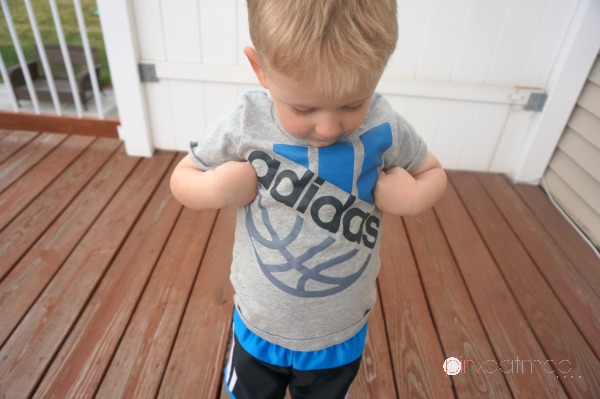 And jumping like a frog!
We used the number dice to determine repetitions for jumping!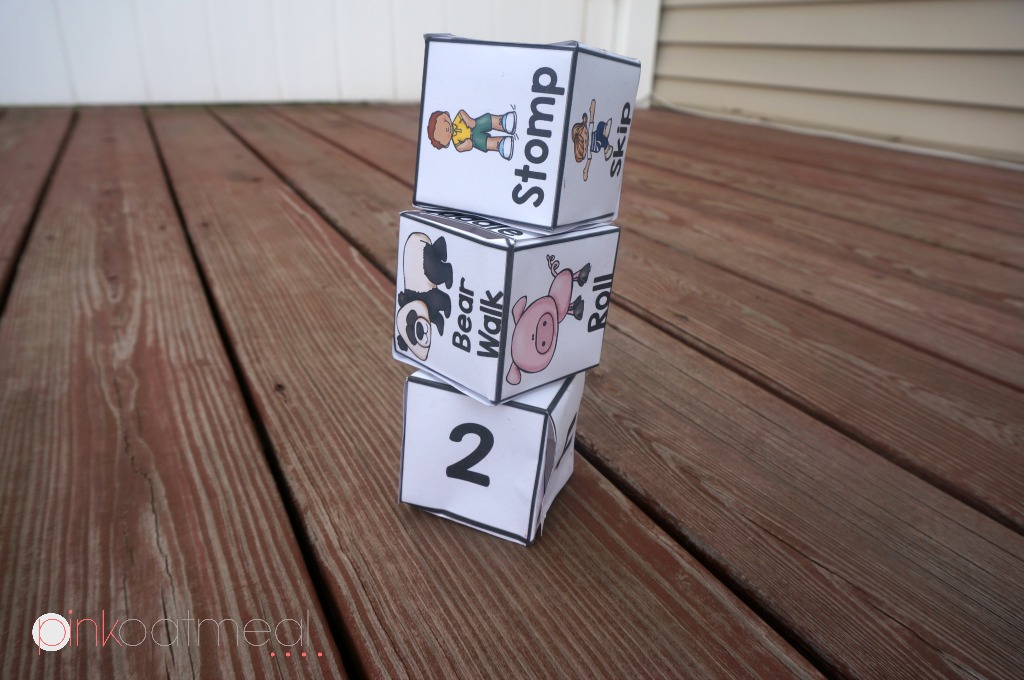 Grab these for FREE in the FREEBIE library! 
I WANT TO HEAR FROM YOU
Let's connect!  Pink Oatmeal is on Facebook, Pinterest, Twitter, and Instagram!  Come follow me!
YOU MAY BE INTERESTED IN
My store at Pink Oatmeal is full of ideas to get the kids moving at home, in the classroom, and in therapy!  If you prefer Teachers Pay Teachers you can find me there too!