Are you ever in a bind where you need something simple and fast to work on gross motor skills? For this activity all you will need is some paper plates to work on balance and coordination. There are simple variations that you can do to the activity to make this simple gross motor game more difficult or less difficult. Get out your paper plates and try this!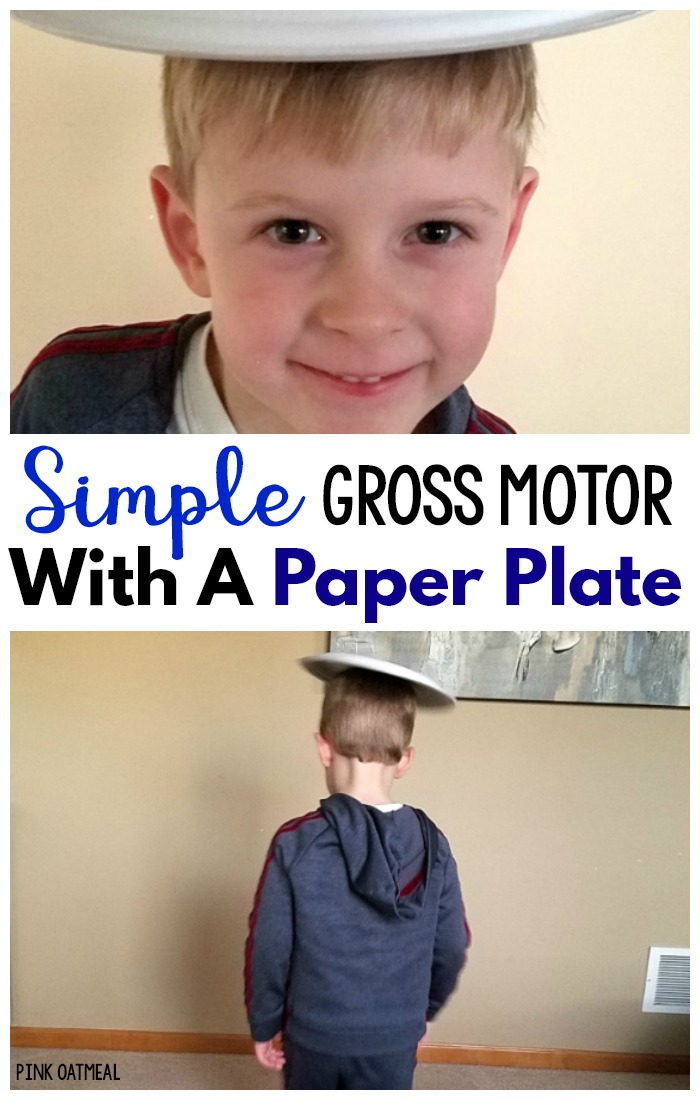 Simple Balance Game – With Paper Plates
Needed
Paper or Plastic Plates
How To Play
Start by stacking the paper plates on the child's head. See how many paper plates you can stack before the plates fall off.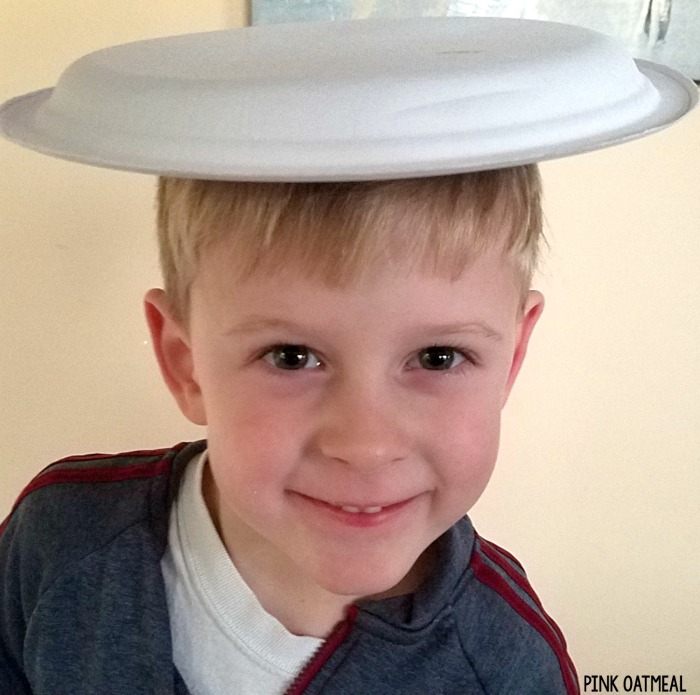 Try to do this same activity standing on one leg. Be sure to do it on both sides.
Try it now in tandem standing. Take turns with each foot getting a chance to be in front.
Now try to walk with the paper plates on your head. Try to go backward and forward.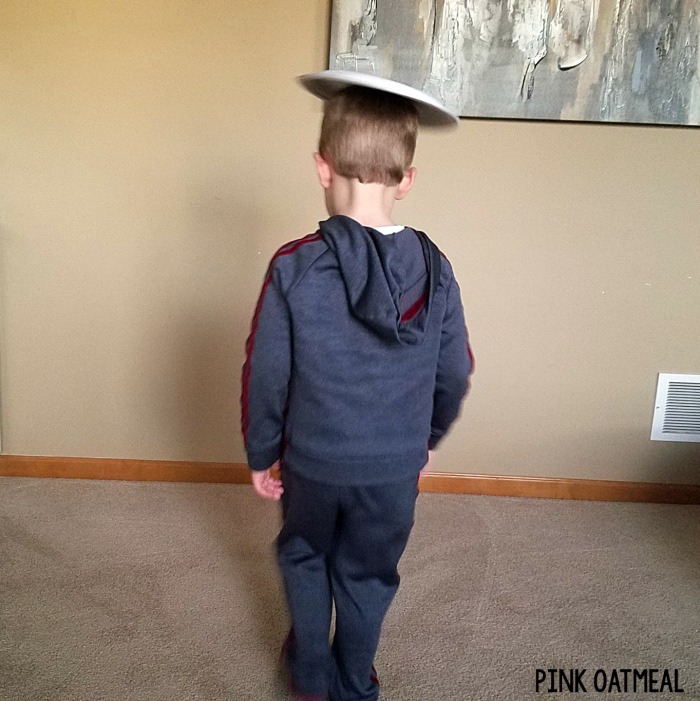 Check out some of our other favorite and simple gross motor games!
Strength and Balance Using a Hill
Indoor Ice Skating – More Paper Plate Activities !
Gross Motor Activities
See even more ideas and gross motor activities from Pink Oatmeal.