As fall rolls in so does the return to routine.  Often times this goes with the return of the school year.  This also likely may result in less time outdoors running, jumping, and playing for the younger ones.  The good news is that there are some pretty fun resources and ideas out there that can continue make movement and fitness a part of your kids, students, or clients day.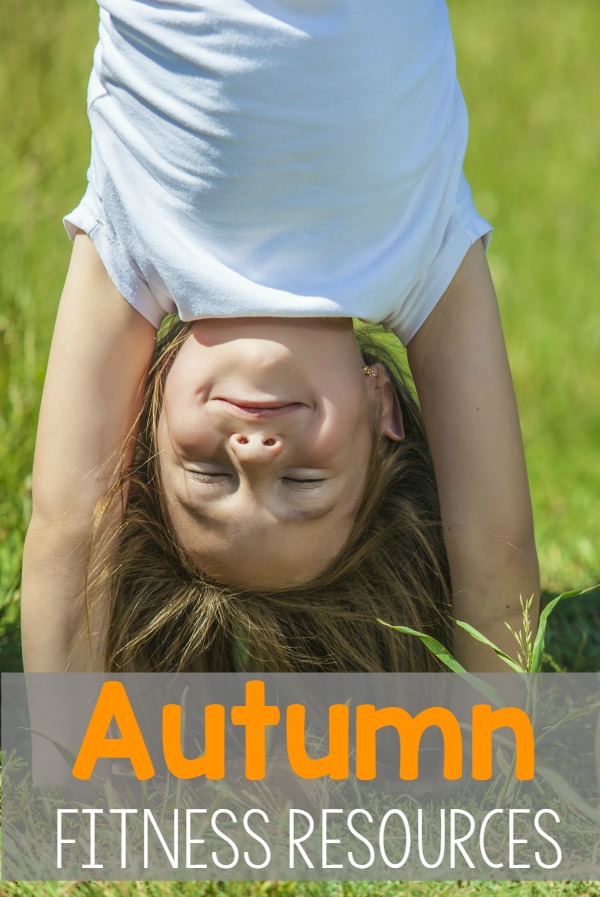 Fall Fitness and Movement Ideas
Autumn Themed Brain Breaks
Check out all the brain break ideas here.  If you love them you can get ready made cards that can be utilized all fall!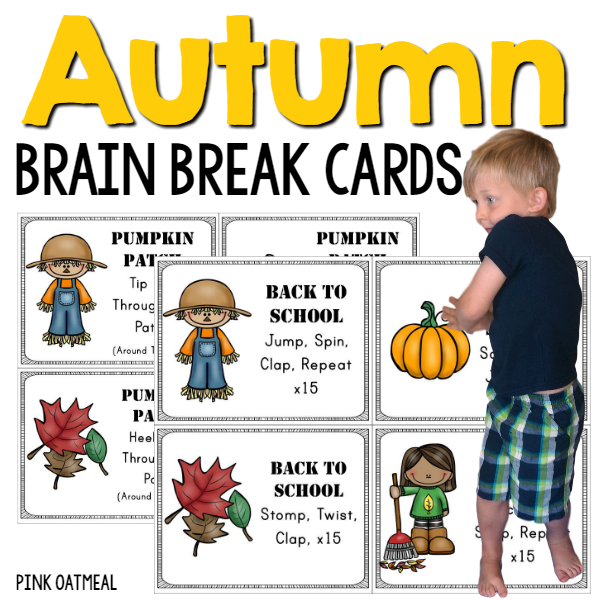 Fall Themed Yoga
Check out all the pose ideas here.  Then go ahead and save yourself some time by grabbing a set of fall themed yoga cards.  The best part is you have two options to choose from.  There is a clip art object option or real kids in the poses option. Both sets have the same poses, but with a different presentation.  This way you can choose what works best in your situation




Pumpkin Relay
Need a fun and easy game to play with the kids that works perfect with Halloween?  Check out how we play the pumpkin relay!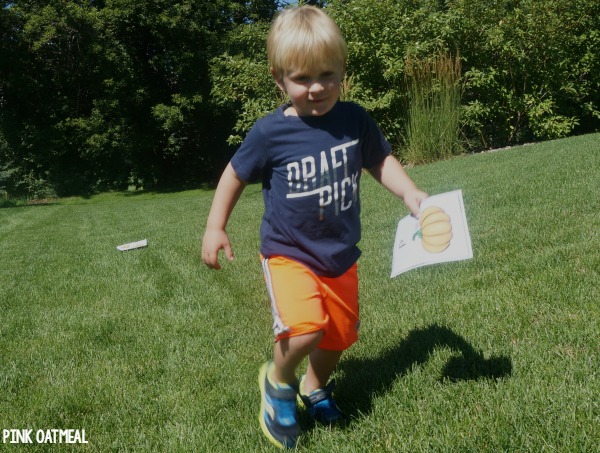 Johnny Appleseed Brain Breaks
Who doesn't love a trip to the apple orchard or a unit on Johnny Appleseed.  Include movement as part of your trip, lesson, or just for fun.  Read about all the different Johnny Appleseed ways to move here.  If you think these ideas are great you can get ready made Johnny Appleseed brain break/movement cards!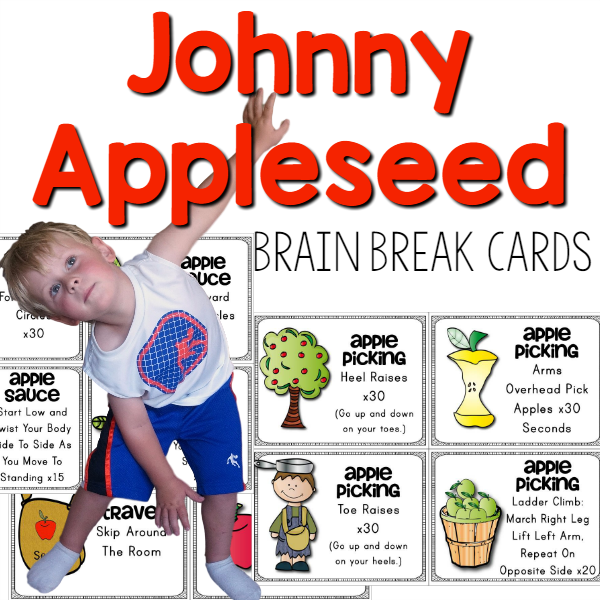 Apple Toss
Speaking of apples you need to check out the apple toss game.  Use apple toss cards as brain break or movement ideas as well!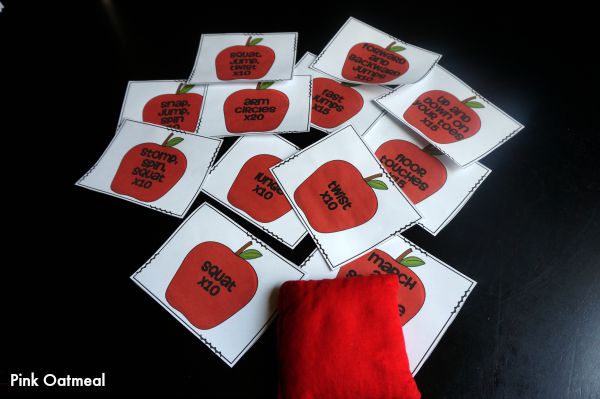 The pumpkin patch hop is a really fun way to get preschool, toddler, and early elementary aged students moving.  Check out how we do the hop in this
blog post
!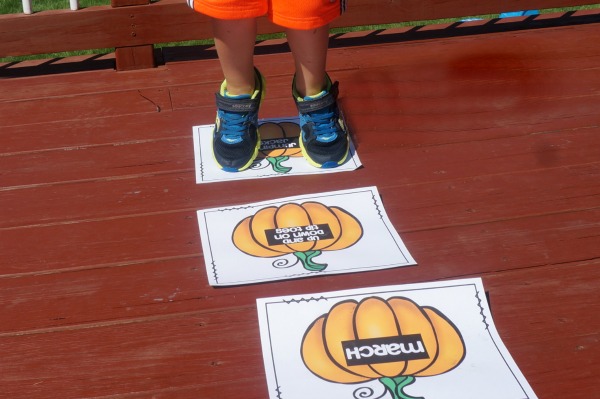 Autumn Brain Break Bundle
Just can't decide what to get?  Get all your fall brain breaks in one large bundle.  The best part is you are getting a 20% discount when you buy in a bundle!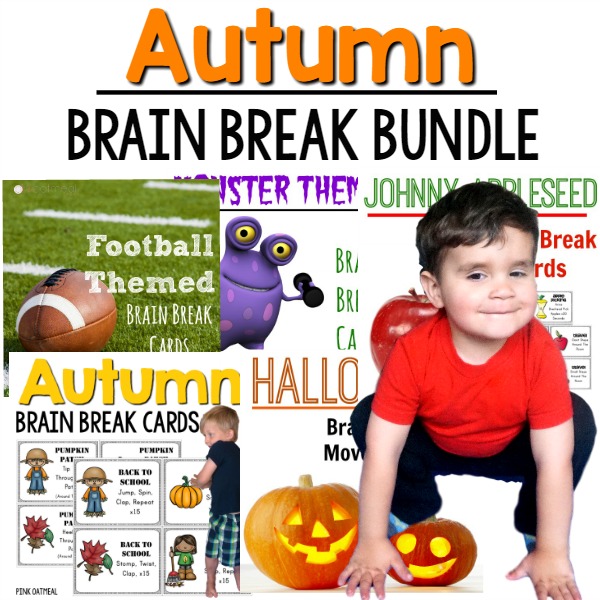 YOU MAY BE INTERESTED IN
My Teachers Pay Teachers store and shop on the blog have ideas to get the kids moving at home, in the classroom, and in therapy!
I'D LOVE TO HEAR FROM YOU
Let's stay connected!  I can be found on Facebook, Twitter, Instagram, and Pinterest!