The sound of crinkling leaves, the shorter days, and all things pumpkin are reminders that fall is officially here! Now is a great time to incorporate the fall themed gross motor and fine motor activities into your planning for your classroom, home or therapy sessions.

Fall Themed Motor Planning – Fine Motor and Gross Motor
This list of fall themed motor planning activities are perfect for this time of year.
Along with these fall themed activities you need to check out Apple Themed Motor Planning Ideas and pumpkin themed fine motor and gross motor planning these are perfect for this time of the year as well!
Autumn Brain Breaks
Start off your fall activities by getting little bodies wiggling and ready to work with autumn themed brain break ideas. Read about all the different ideas and get your own set of autumn themed brain break cards!
Brain breaks are an excellent option for fast, fun, and effective movement while maintaining social distancing. Most of these cards do not require a large amount of space to perform the activity.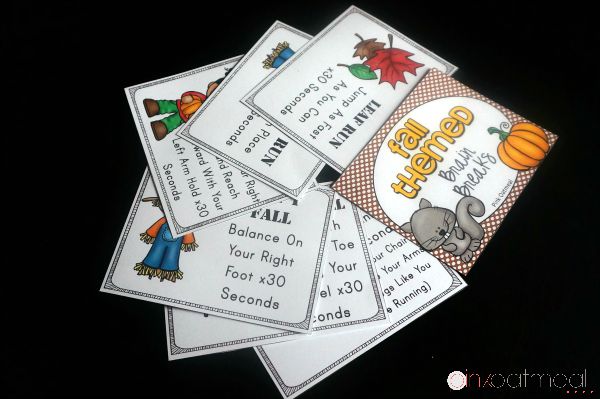 Fall Themed Pre-Writing Skills
This fall themed activity focuses on pre-writing strokes which need to be developed before kids actually start writing letters. I love pre-writing strips because they can be used over and over again and wiped off with a paper towel. The pre-writing strips can be found in the Fall Themed Fine Motor Activities Pack.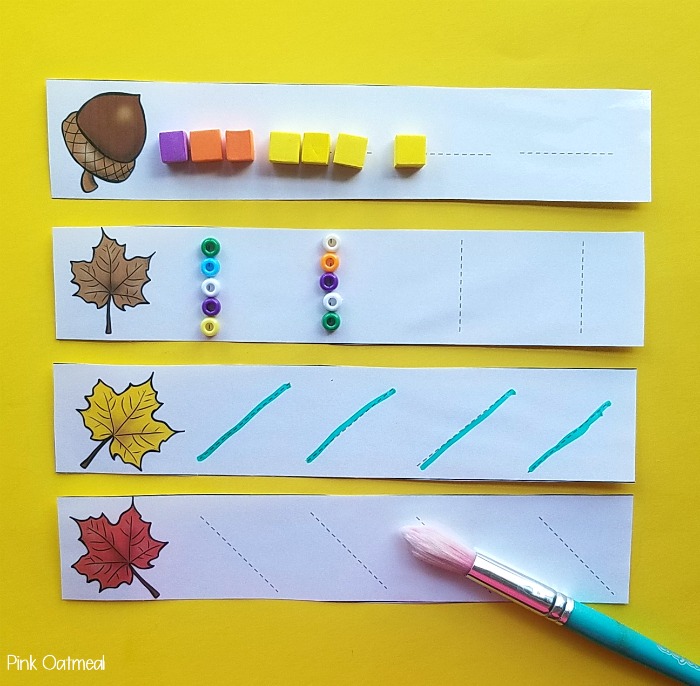 Fall Themed Sensory Path
Do you have a sensory path that you have created? How about adding fall themed printables to your sensory paths to keep them fresh and exciting? The fall theme is perfect for September, October, or November. Get the fall themed sensory path printables here.
Sensory paths are a great social distancing option and can easily be adapted by removing any touch items from the path.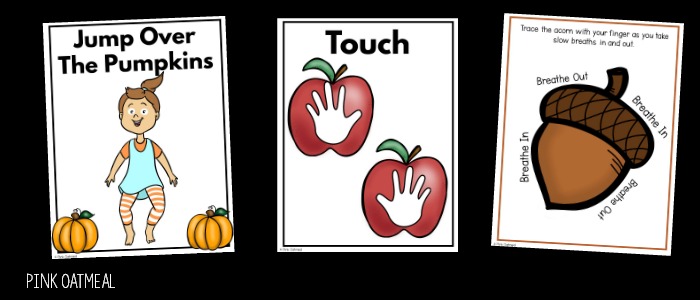 Fall Themed Cutting
Make sure that your scarecrow is keeping unwanted visitors out of your garden. Give your scarecrow the proper haircut with this fun fall themed cutting activity. This activity can be found in the Fall Themed Fine Motor pack.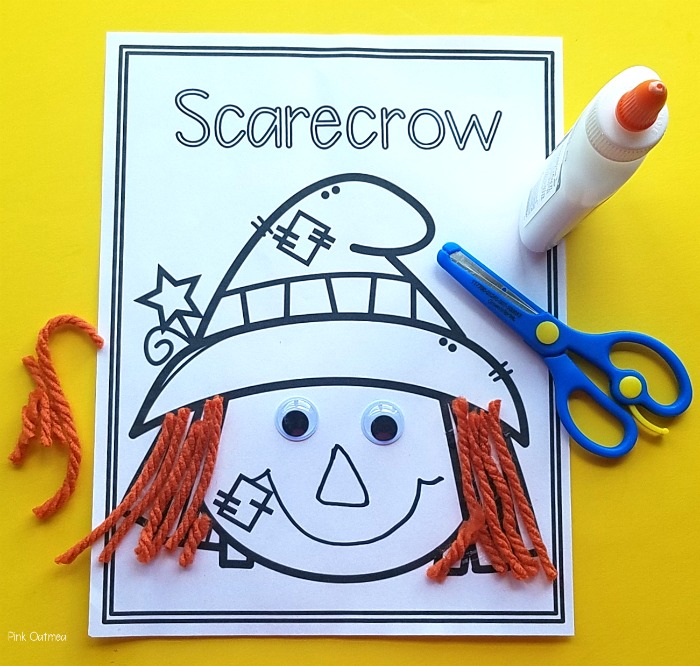 Fall Themed Mazes
With the fall comes acorns. Work on pencil control skills while navigating through Acorn Mazes. This activity can be found in the Fall Themed Fine Motor pack.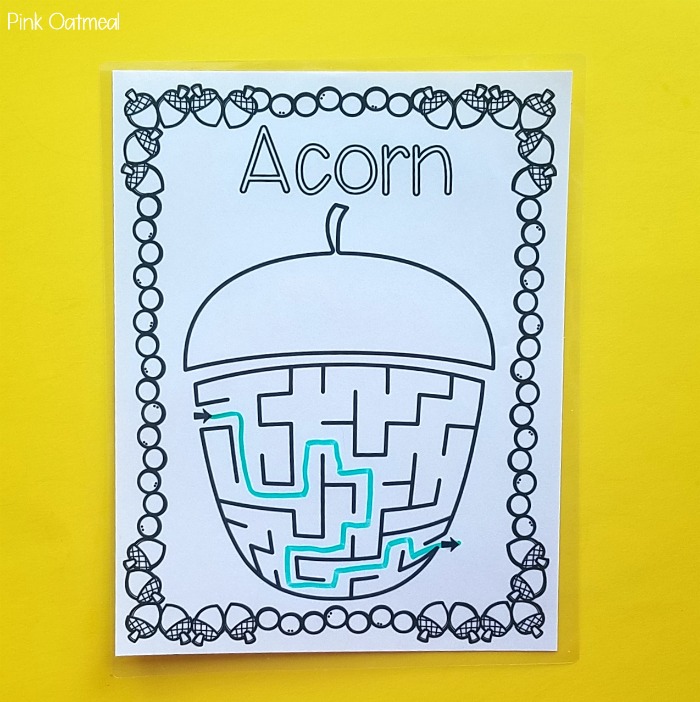 Fall Themed Yoga
Work on gross motor skills with these fun fall themed yoga pose ideas. You can get a set of Fall Yoga Cards to use yourself!
Fall Themed Movement Story
Take these same yoga poses and movements and turn them into a story. The fall themed yoga and movement story is the perfect addition to distance or in person learning!
Fall Writing Practice
If you kids have mastered pre-writing strokes and are ready for letter formations check out these cards that are perfect for writing stations with a fall theme! Find this in the Fall Themed Fine Motor Pack!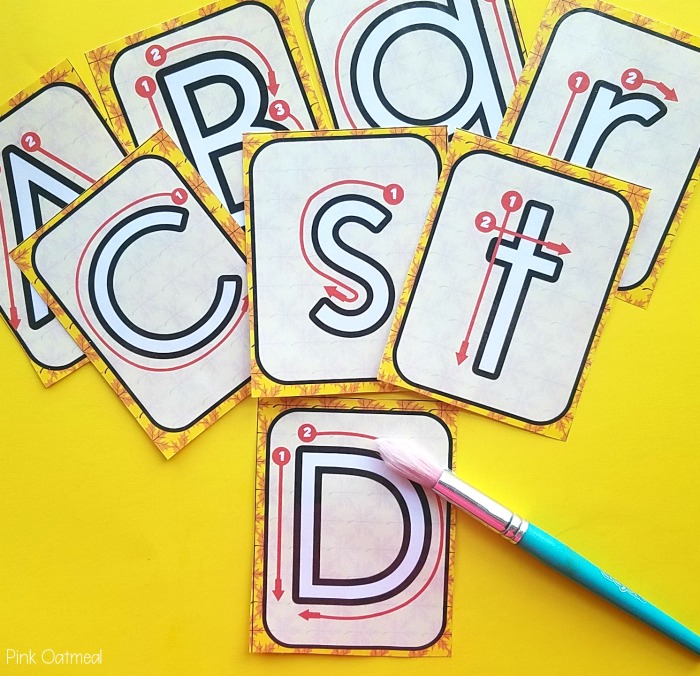 Fall Themed Scavenger Hunt
Now head outside and get moving on a scavenger hunt. This fall themed hunt is available to members in the members only library.
Another great option to maintain social distancing while having fun!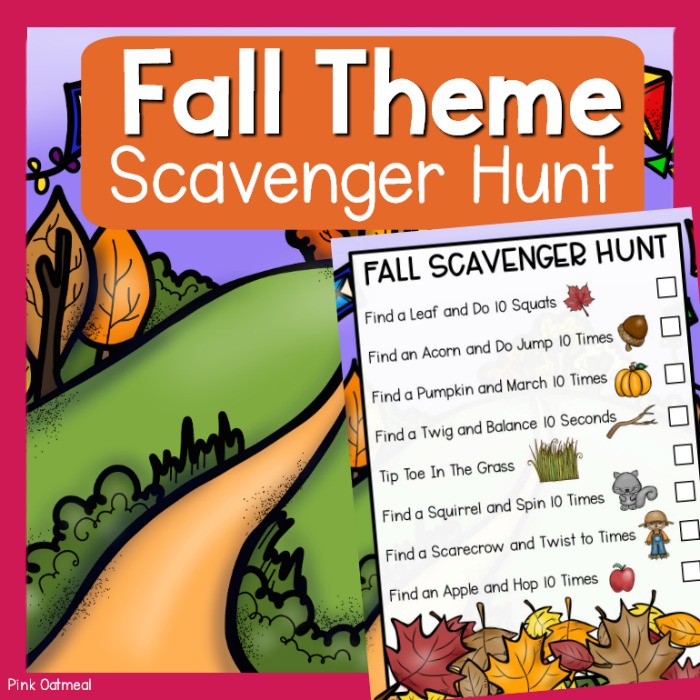 Fall Themed Clip Cards
Work on counting skills with fine motor skills with these fall themed clip cards. These are part of the Fall Theme Fine Motor Pack.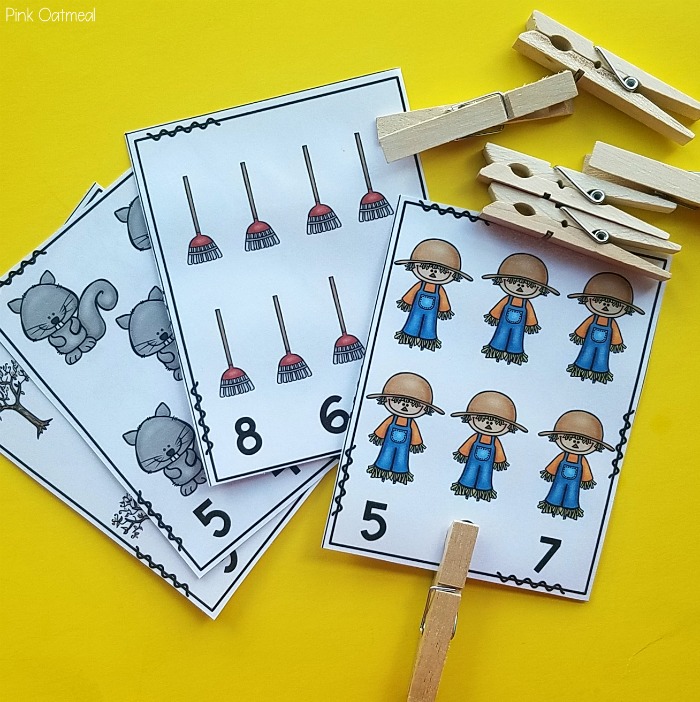 Fall Themed Interactive Brain Breaks
A game perfect for both in person and distance learning is the fall themed brain break game. Pick your favorite fall symbols and move like them in this interactive game.
GET THE FALL THEMED BRAIN BREAK GAME
Fall Themed Pom Transfer
Fine motor skills and number recognition skills can be practiced with this roll and cover pom transfer game with a fall theme. Grab this game in the Fall Fine Motor Activities Pack.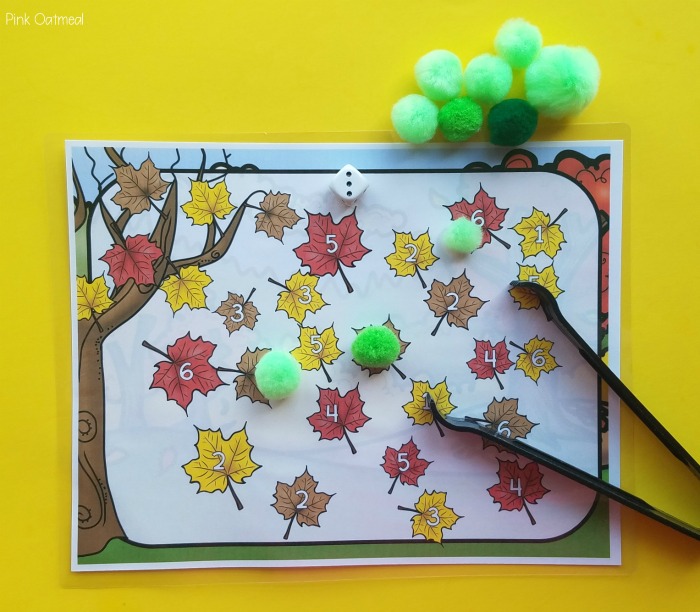 Fall Gross Motor Dice Games
Keep the dice out to play these fun fall themed gross motor dice games. Roll and move your body! These are available in the Fall Movement Games pack!
See the Pink Oatmeal tutorials on how to turn this game and all Pink Oatmeal board games digital and interactive.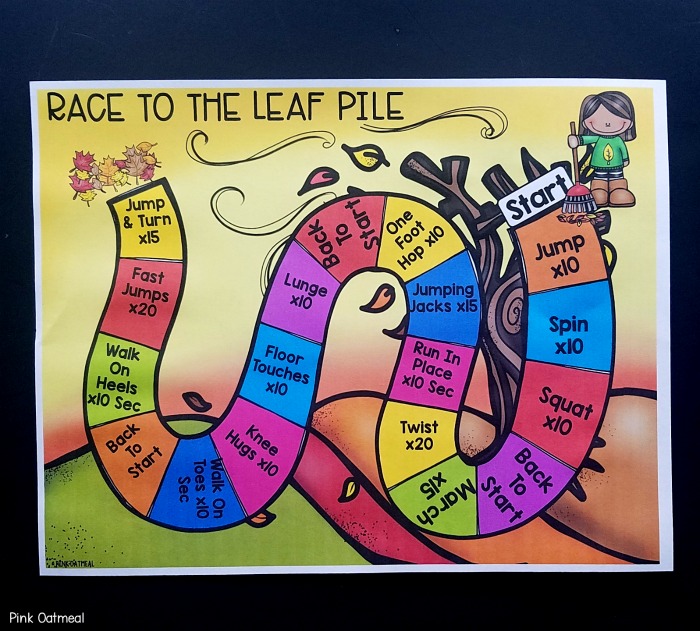 Raking Leaves
Another fun gross motor game is raking leaves. Use a pool noodle or plastic rakes. Tape or draw a square on the floor. Use balls of newspaper or fake leaves. Have your kiddos get all of the "leaves" into the square. It looks much like the video below!
Fall Tracing
Finally work on those tracing skills this fall with these fun fall themed leaves tracing patterns! Grab these in the Fall Theme Fine Motor Pack!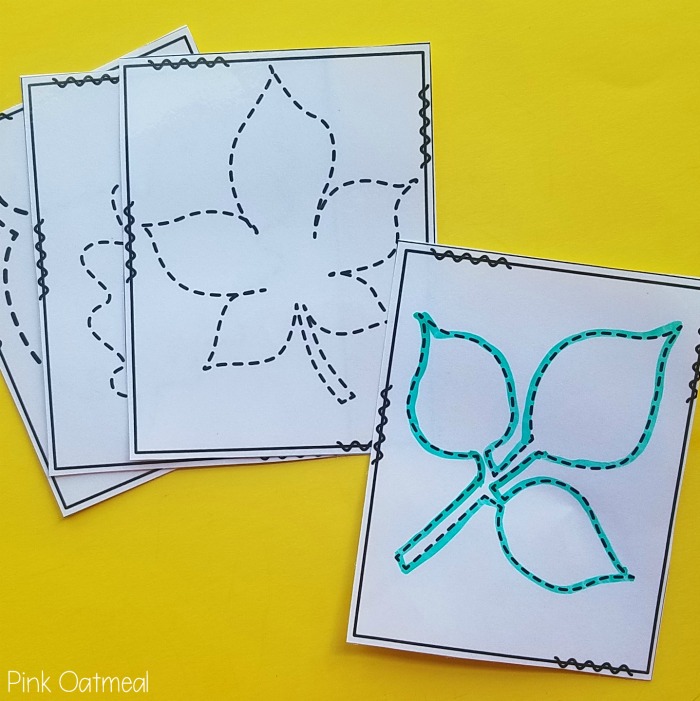 Get Fall Fine Motor and Gross Motor Activities in the Fall Motor Planning Pack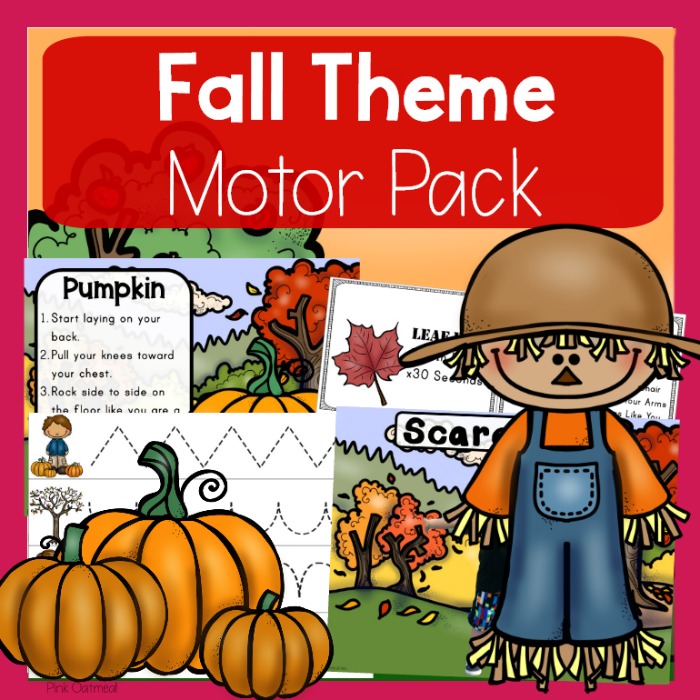 Get many of the fall themed yoga, brain breaks, and fine motor activities talked about in this post all in one pack. Save when you buy these activities in this one great pack. Have all your fall motor planning done!