Are you looking for a quick, fun way to move this Halloween? Maybe a super simple brain break for your class, home, or a game for therapy? The Halloween Fitness Dice would also be fun during morning meeting or as part of a station. Let kids take turns rolling the dice and have the class perform! Here is how to use Halloween Fitness Dice and how to get your dice for free!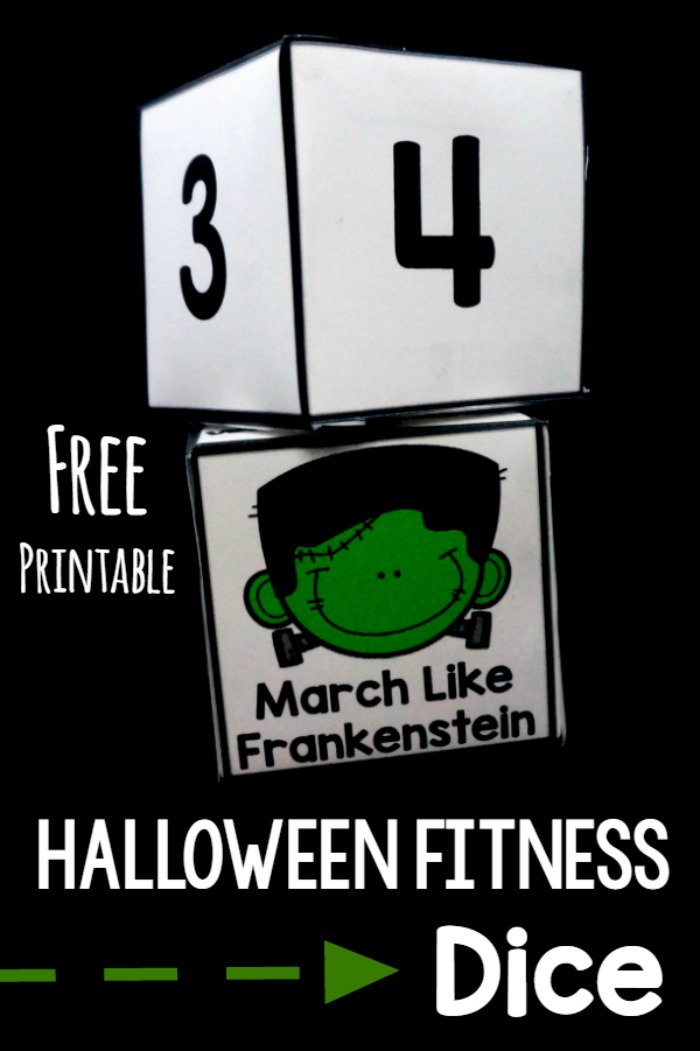 How To Play
Play by rolling the dice and performing the move that comes up. If you want to use the number dice to determine repetitions roll that next!
These are perfect to use at home, therapy, or in the classroom.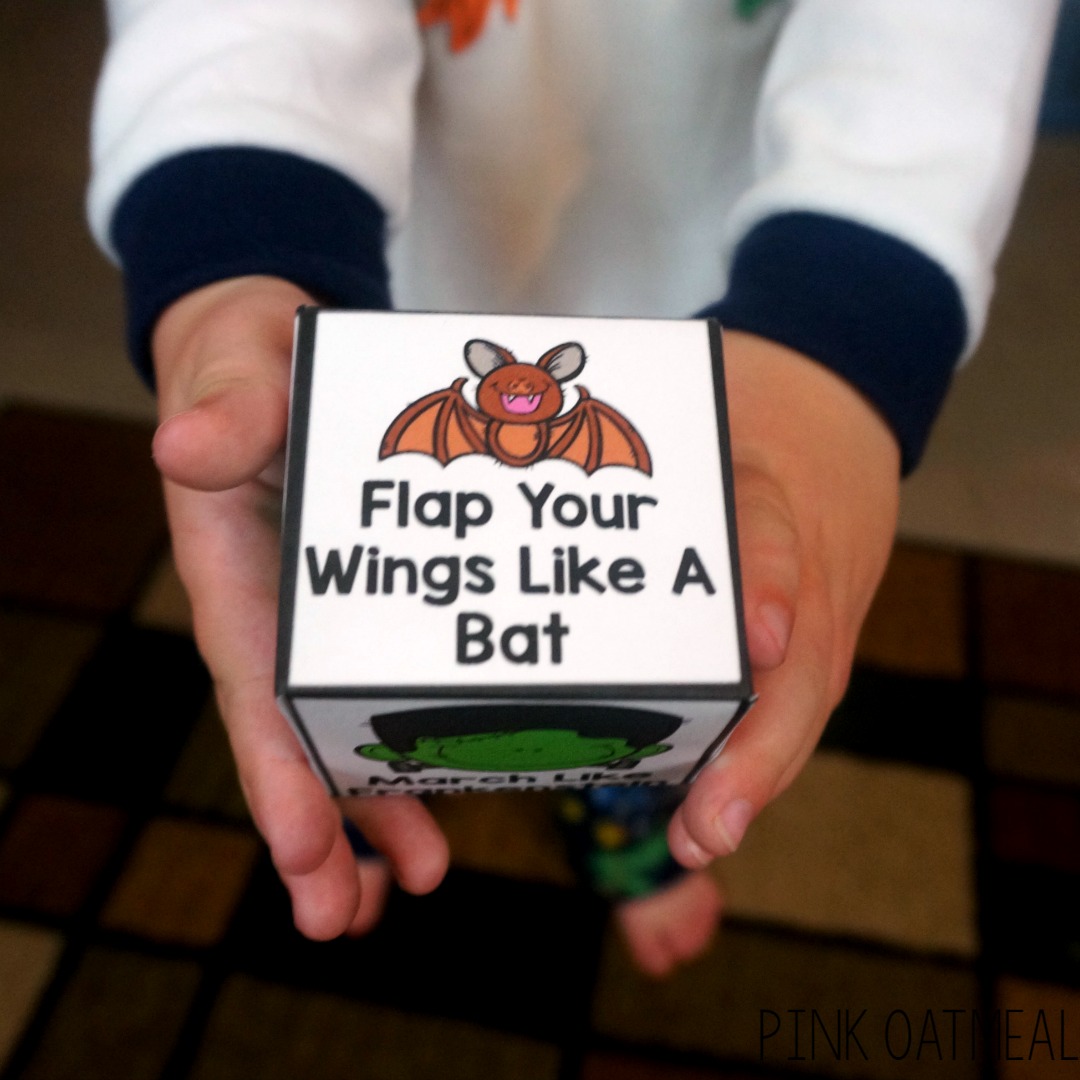 You will march like Frankenstein.
Hop like a frog.
Fly like a bat.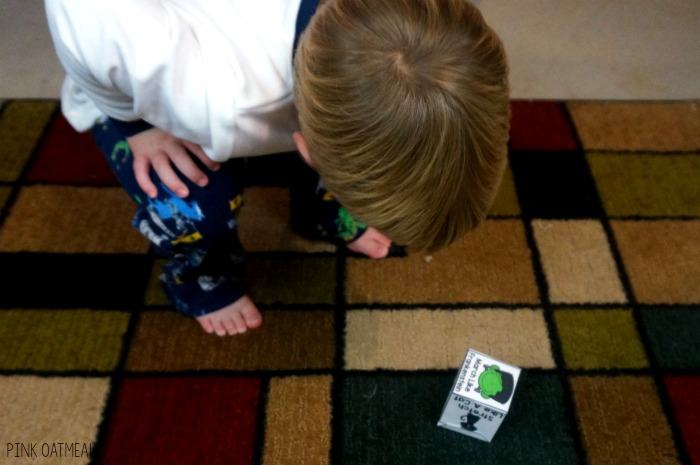 Roll like a pumpkin.
Stretch like a cat.
Balance like a tree.
GRAB THESE IN PINK OATMEAL'S FREEBIE LIBRARY
More Halloween Fitness Fun
Want even more fun ways to incorporate fitness, gross motor and movement with a Halloween theme? Feel confident you can have it all when you get in on the Halloween Themed Movement Pack. Your kids will LOVE these fun ways to move with a Halloween theme and so will you!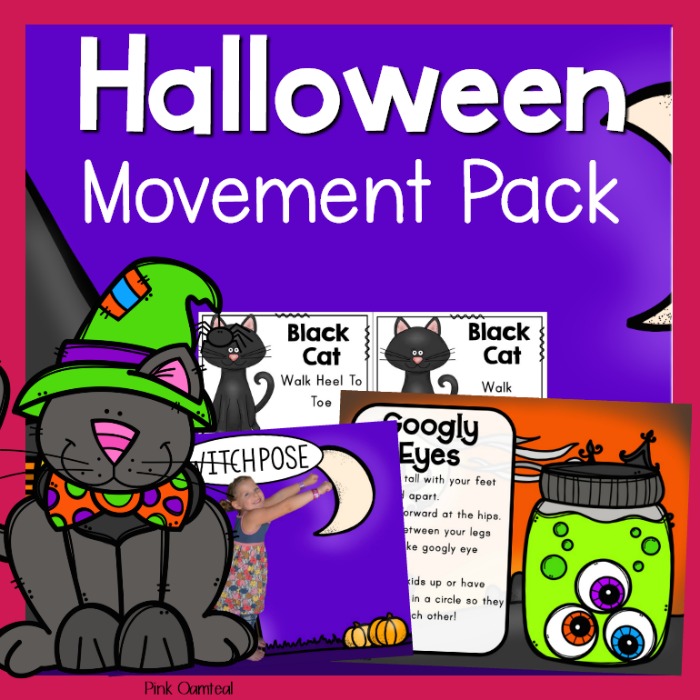 I WANT TO HEAR FROM YOU
Let's connect! Pink Oatmeal is on Facebook, Pinterest, Twitter, and Instagram! Come follow me!