Are you looking for a quick, fun way to move this Halloween?  Maybe a super simple brain break for your class, home, or a game for therapy?  The Halloween Fitness Dice would also be fun during morning meeting or as part of a station.  Let kids take turns rolling the di and have the class perform!  Here is how to use Halloween Fitness Dice and how to get your dice for free!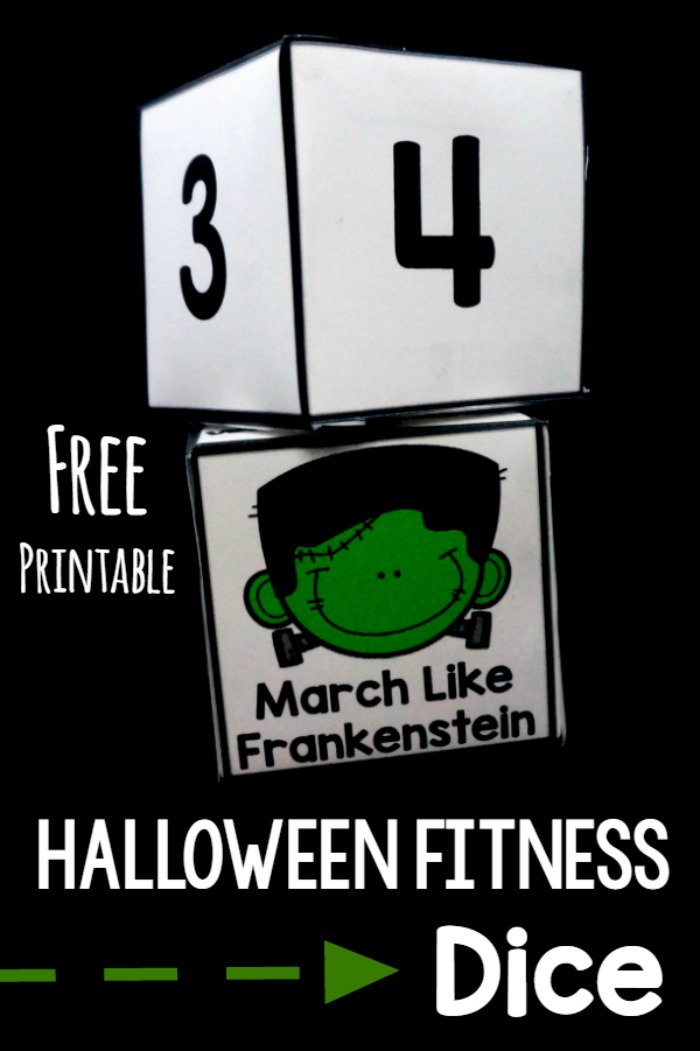 How To Play
Play by rolling the dice and performing the move that comes up.  If you want to use the number dice to determine repetitions roll that next!
These are perfect to use at home, therapy, or in the classroom.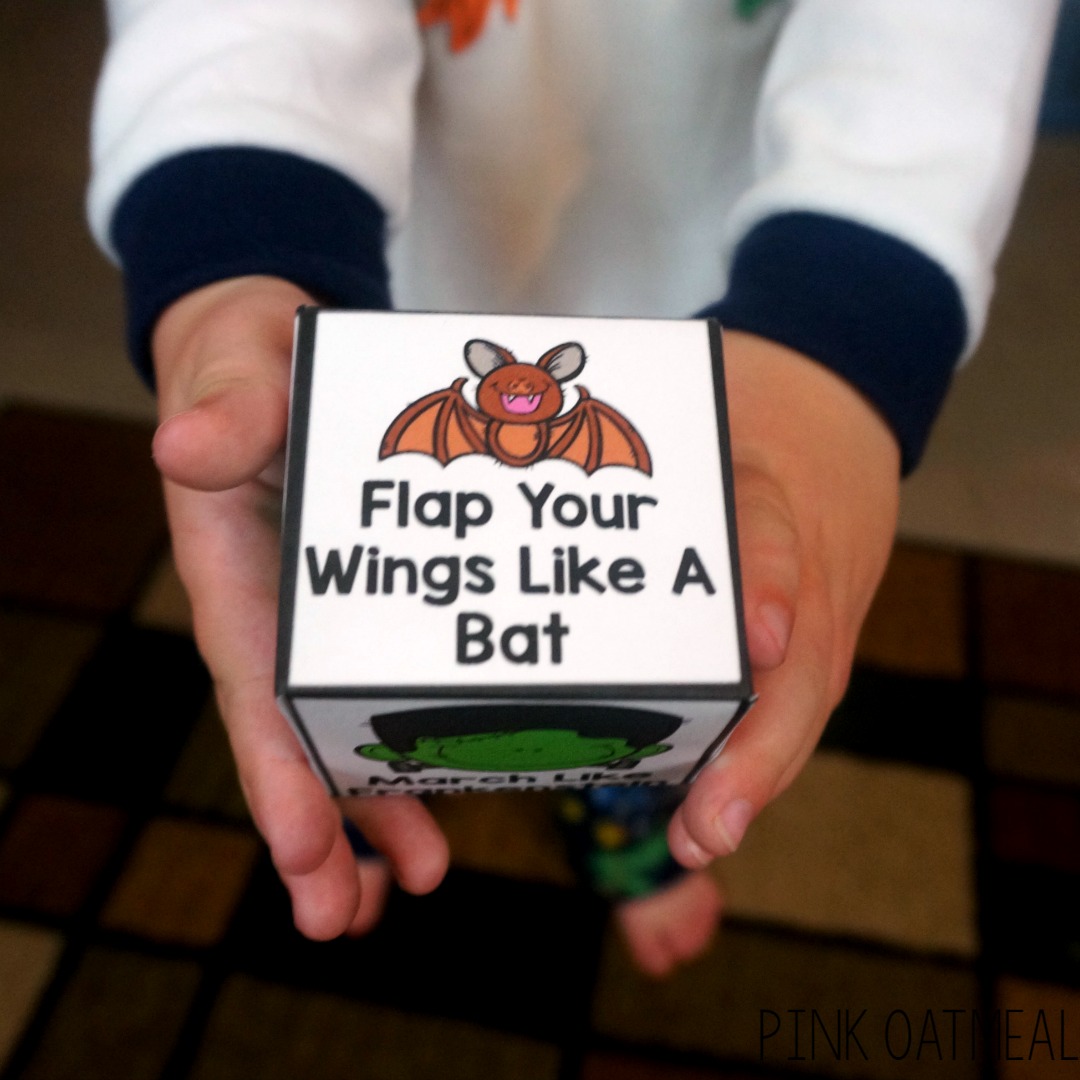 You will march like Frankenstein.
Hop like a frog.
Fly like a bat.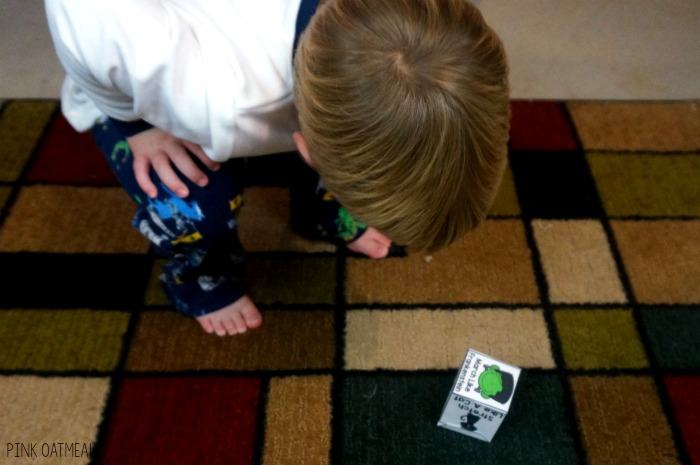 Roll like a pumpkin.
Stretch like a cat.
Balance like a tree.
GRAB THESE IN PINK OATMEAL'S FREEBIE LIBRARY
More Halloween Fitness Fun
Do you love the idea of Halloween Fitness?  How about Halloween Yoga?  The news gets even better as there are two different sets to choose from! Both sets have the same poses, but the presentation is different!  This way you can choose what works best in yours setting!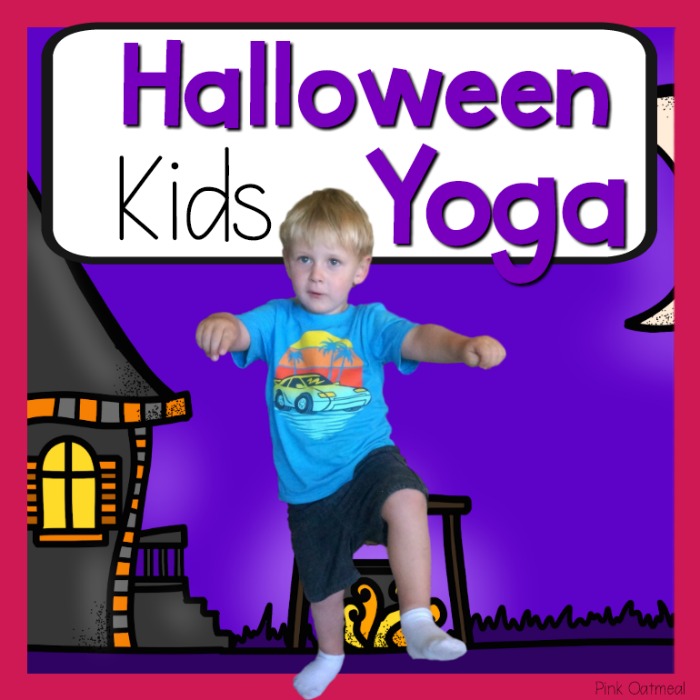 REAL KIDS SET – This set consists of REAL KIDS in the space themed yoga poses!  These are perfect for those who like to see the actual pictures of real kids working on the poses!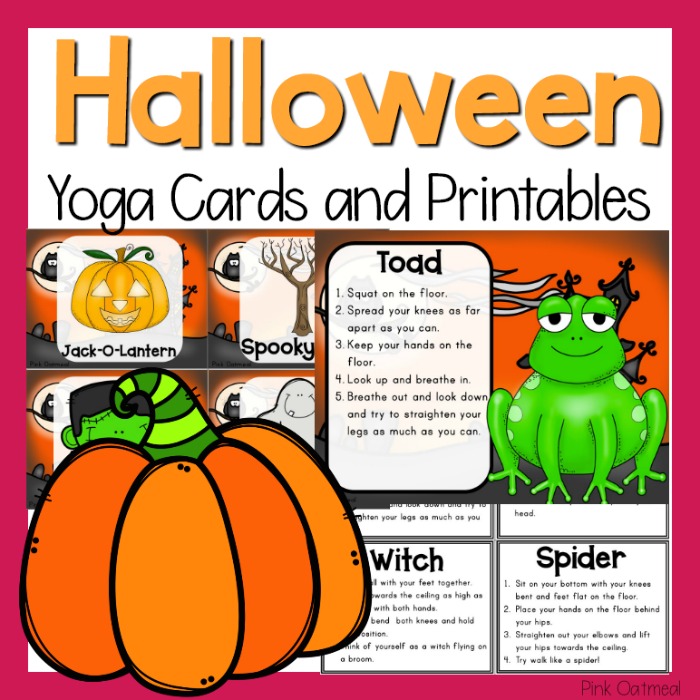 Clip Art Set –    All of the above poses are included with a fun everyday graphic (not kids in the pose) in the set of cards.  There is also a cover card included for an easy way to keep your yoga cards organized! You can see full previews of the resource in the shops.
Halloween Brain Breaks
Maybe yoga isn't your style but you are still looking for fitness ideas?  Maybe you want yoga and more?  The more movement the better!  Be sure to check out Halloween Brain Breaks!  Perfect for incorporating movement at Halloween!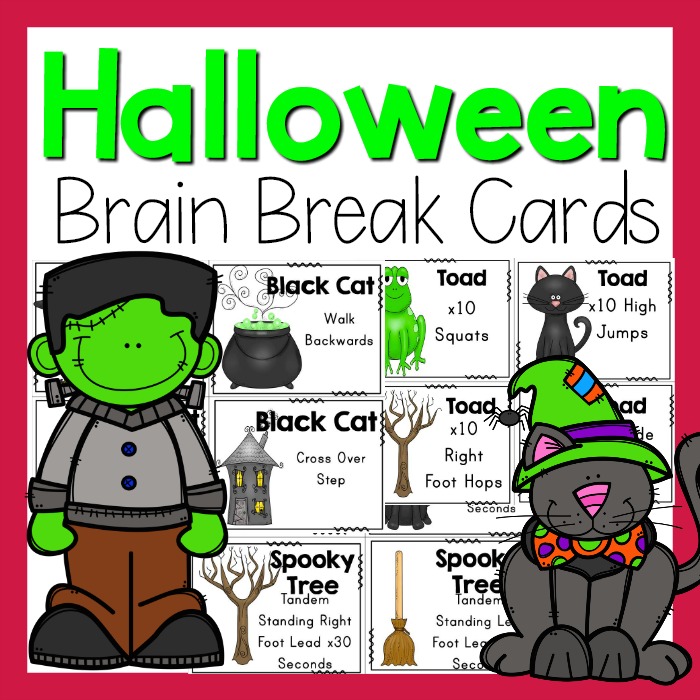 I WANT TO HEAR FROM YOU
Let's connect!  Pink Oatmeal is on Facebook, Pinterest, Twitter, and Instagram!  Come follow me!
YOU MAY BE INTERESTED IN
My store at Pink Oatmeal is full of ideas to get the kids moving at home, in the classroom, and in therapy!  If you prefer Teachers Pay Teachers you can find me there too!