Nothing is better than adding themes and stories to movement. If you have ever tried a movement based story, you may find out the kids are great at listening. They keep waiting to hear what their next move will be! Creating movement stories that are associated with different themes makes it easy to incorporate movement into your classroom, home, or therapy session. I recently tried out a fall yoga and movement story and got a thumbs up from my preschool and early elementary aged kiddos! This story was created using different fall themed movements based off of the fall themed yoga poses and movements. I've included this story and a description of the poses for you as a FREE download in the freebie library. The story is made even better when you combine it with one of Pink Oatmeal's Fall Themed Yoga Cards and Printables so there is a visual component to the story. Your kids will love this!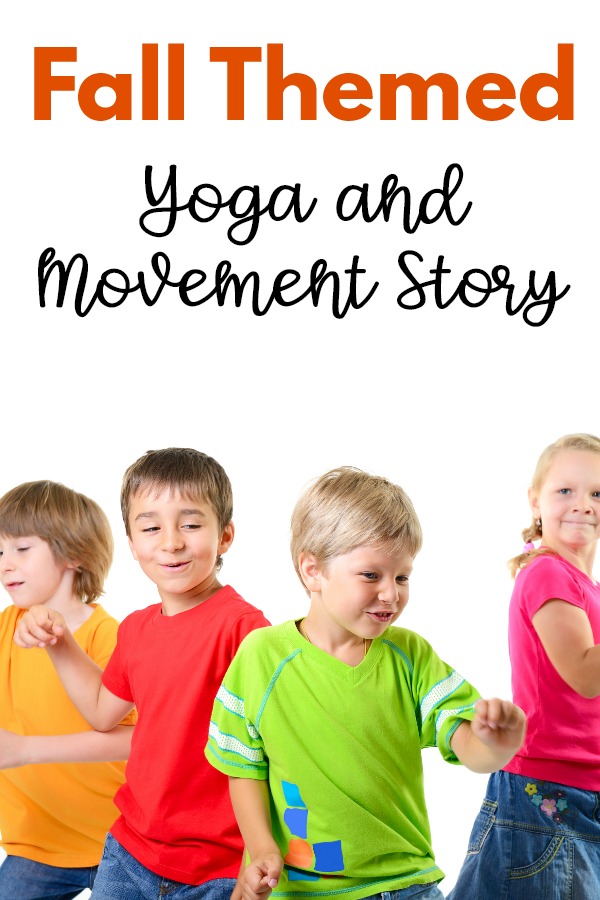 Fall Yoga and Movement Story
Have the kids sit down and get ready to listen. I suggest pausing at each movement or yoga pose so the kids can stop and do the pose/movement. It may be good to go over the movements and poses before even reading the story. That is where using cards as visuals can really help. Have fun and enjoy this story! The poses/movements are in bold.
It's officially fall! You are so excited because you love this season. You are ready to get outside! While getting ready, you peek out the window. Your dad is outside raking the leaves. You hurry up and get dressed so you can go out and help. Before you can get outside, your brother/sister tells you that you need to come to the woods. They've built a giant fort. You start off to the woods. You notice that the leaves are changing colors. As you are making your way through the woods to the fort, you stop to collect acorns that are on the ground. These will be a perfect addition to a fort in the woods. Suddenly, you hear some leaves rustling. You startle in hopes that it isn't a bear. You look over your shoulder and it turns out that it is only a squirrel! Whew, that was close. You arrive at the fort to find that someone has brought pumpkins to the fort. It makes the fort look nice! You play at the fort for a while and decide to head back. On your way back through the woods you hears some noise above. When you look up you see several crows sitting in a tree. You arrive home to find that your family has made a scarecrow. It even has one of your old shirts on! As you enter your house you notice a basket of apples right by the front door. You are sure to grab one. It's been a great day! While sitting down to eat your apple, you close your eyes, take a breath, and think about all the fun you've had on this fall day.
Get Your Fall Yoga and Movement Story
Get the digital format of the movement story ready and done for you along with the pictures that go with the story! Get the Fall Themed Digital Movement Story Today!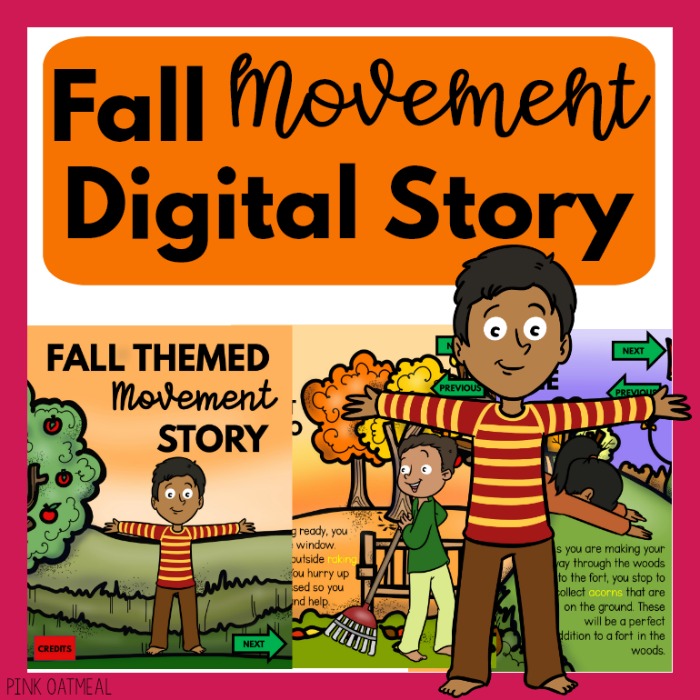 This story is FREE to you in the freebie library. You also get a description of the poses to go along with the story. Get these today and see how much fun adding a story to movement can be!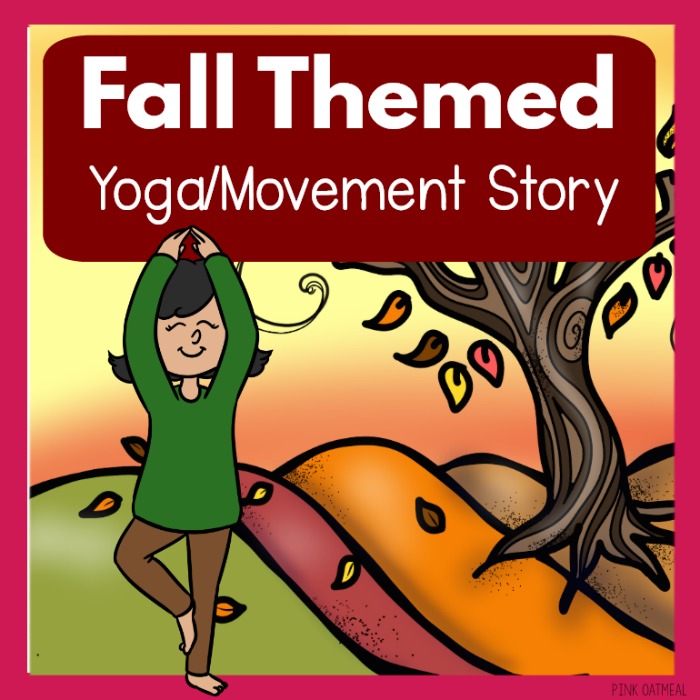 TAKE ME TO THE FREEBIE LIBRARY
See All Fall Resource From Pink Oatmeal
Click on the links below to get a detailed view of each product! There are so many to choose from you can't go wrong. Be sure to check out the Pink Oatmeal All-Access Pass to get your hands on EVERYTHING for free when you become an All-Access Pass member!
Click on the NAME of the resource below to see the full details!