Are you looking for a fun way to add movement to a lesson or as part of your kids day? Maybe you really want to make movement fun? Maybe you have kids that love superheros? How about trying Superhero Yoga? Superhero Themed Yoga is great for those who love yoga and also works wonderful for those who are new to yoga! It's simple, fun, and effective!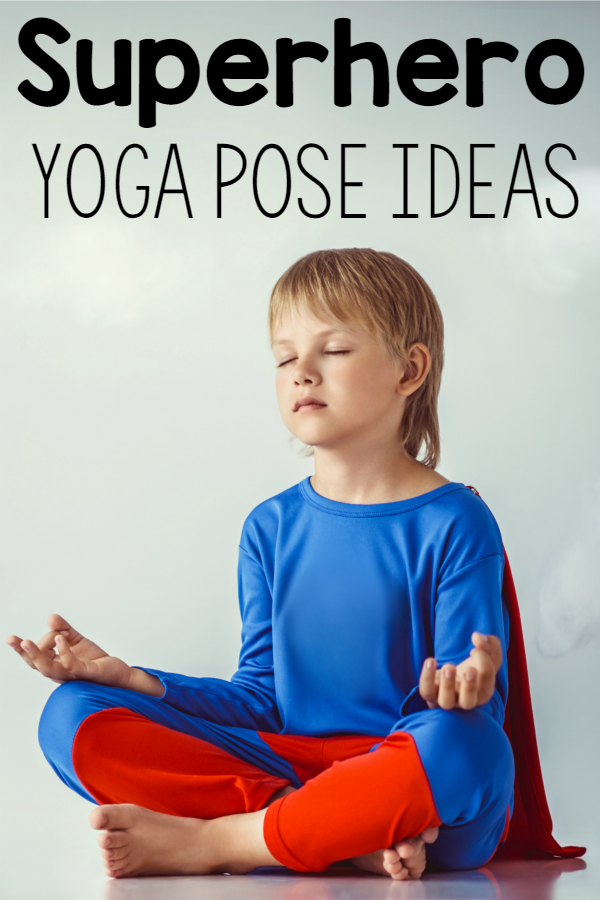 Superhero Yoga Pose Ideas
Super Star
Star Pose
Super Strong
Triangle Pose – Flex your muscles!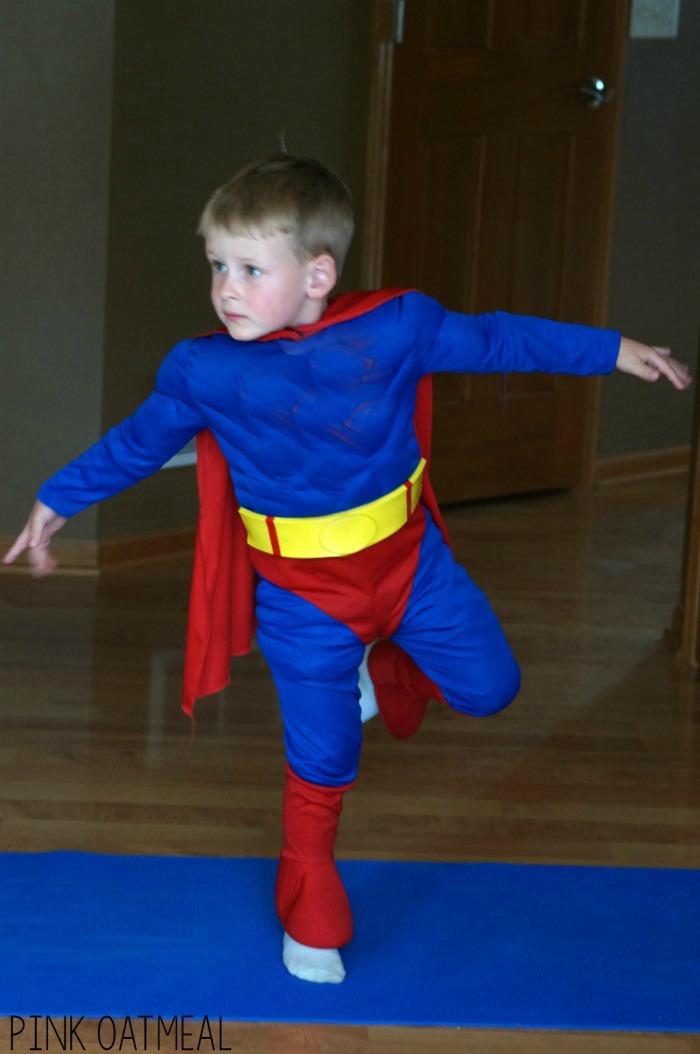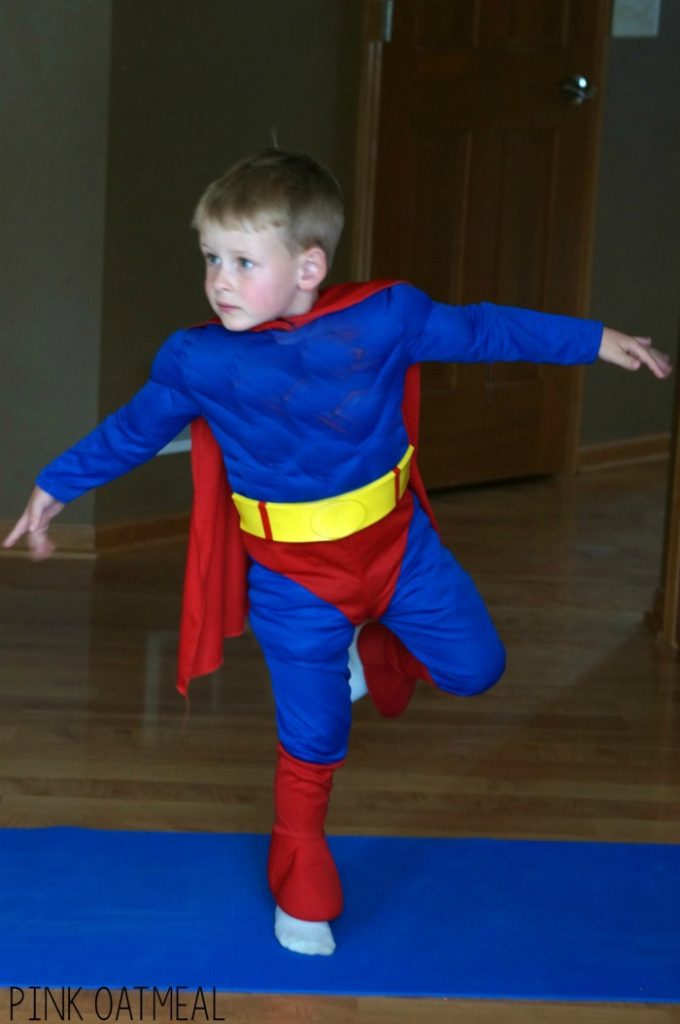 It's A Bird, It's A Plane
Airplane Pose
Super Steady
Boat Pose – Try to hold this pose as steady as possible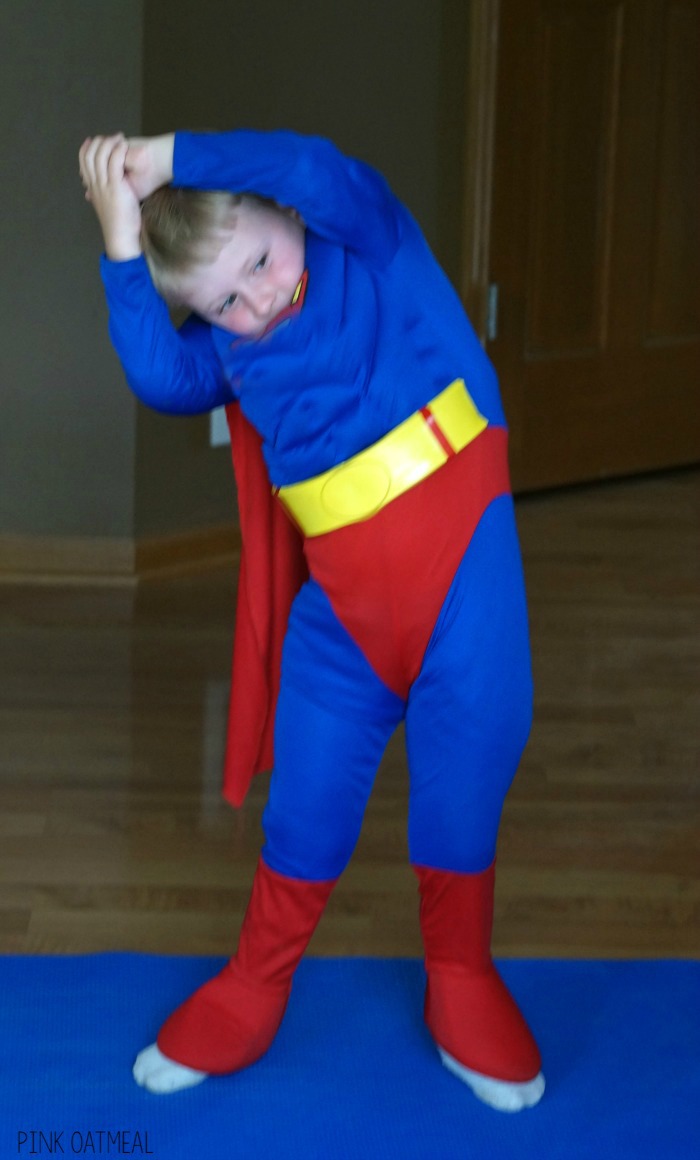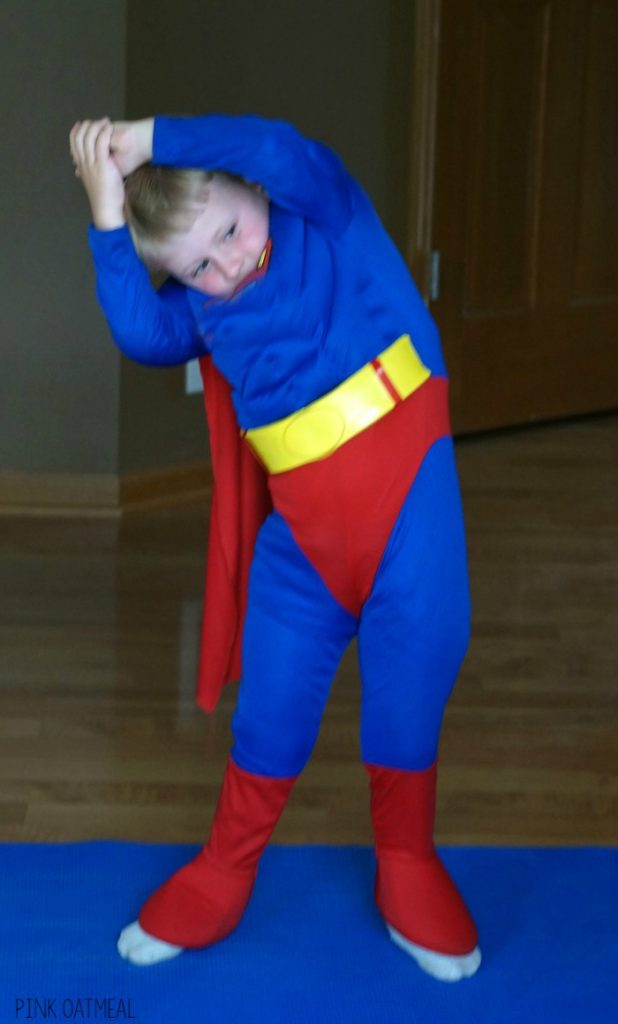 Super Moon
Moon Pose
Super Twist
Start by sitting criss-cross on your bottom. Place your arms in front of you, palms together. Rotate to your right, back to mid line, and to your left as far as you feel comfortable. This could also be done in standing.
Super Power
Chair Pose – Add in jumps if you'd like!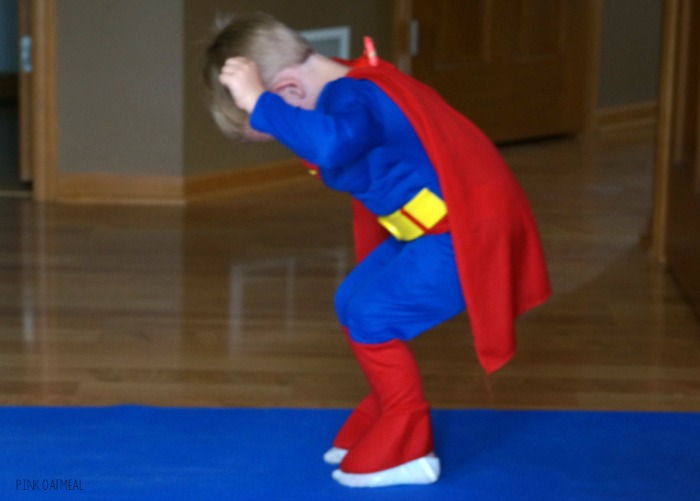 Super Sneak
Bear Walk – Walk on your hands and feet
Super Moves
Seated Twist Pose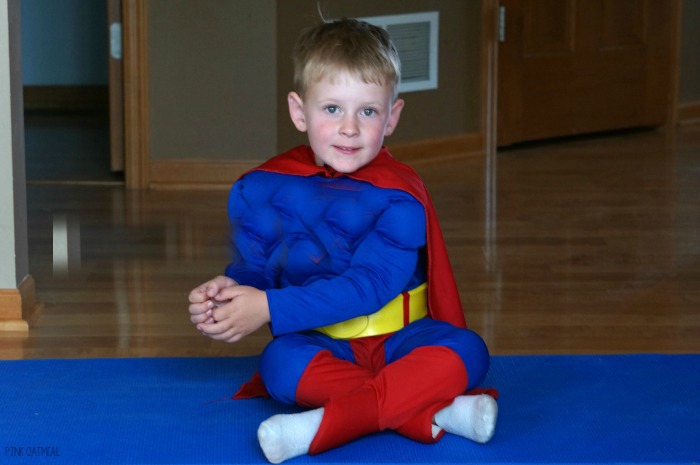 Super Tall
Extended Mountain Pose – Even go on your tip toes if you wish!
Super Funny
Stand tall with your feet spread apart. Bend forward at the hips. Look between your legs and make clown faces. This can be really fun to do in a circle or line so the kids can see each other!
Super Crawl
Start out on your hands and knees. Reach your left arm in front of you. Reach your right leg behind you. Repeat on the opposite side.Continue repeating side to side.
Get Your Own Superhero Yoga Cards
Love this idea, but just don't have the time to put together a resource? I hear you! Pink Oatmeal has Superhero cards and printables created and ready for you to use right now! Feel confident you have fun and engaging superhero themed activities that you and your kids will LOVE!
GET THE SUPERHERO THEMED YOGA CARDS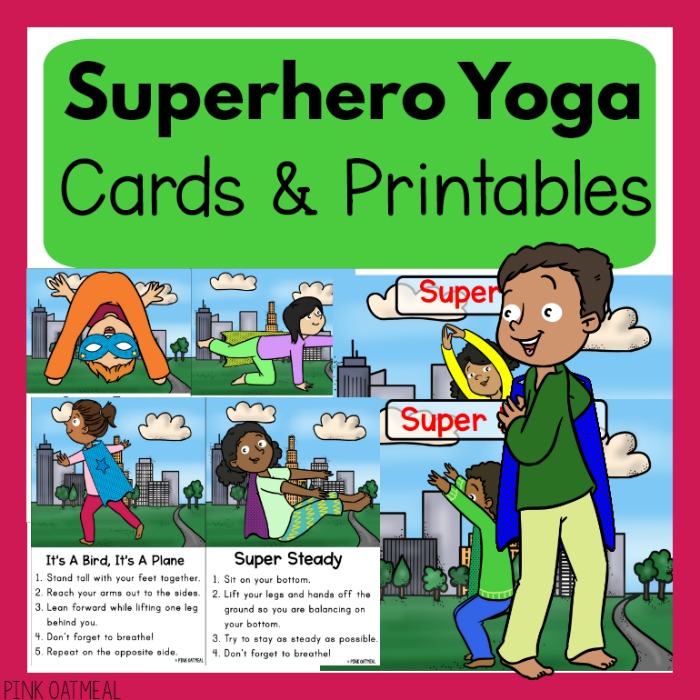 SUPERHERO RESOURCES FOR YOU
Pink Oatmeal has a nice collection of superhero resources for you that work on both gross motor and fine motor skills. Have ready to go resources that you can start using today with your superheroes!
Click on the NAME of the resource to get a full description of what is included!