I kind of love that feeling of fall in the air.  With fall comes football games, the pumpkin patch, chai tea, leaves turning, and the return of school.  A fun way to bring a little fall theme into gross motor games is with the Pumpkin Patch Hop.  The Pumpkin Patch Hop is a great way to get kids up and moving and working on fall themed gross motor skills.  It can be used for therapy, in the classroom, and at home.  I love the fact this game works with a single child all the way up to a class full of students.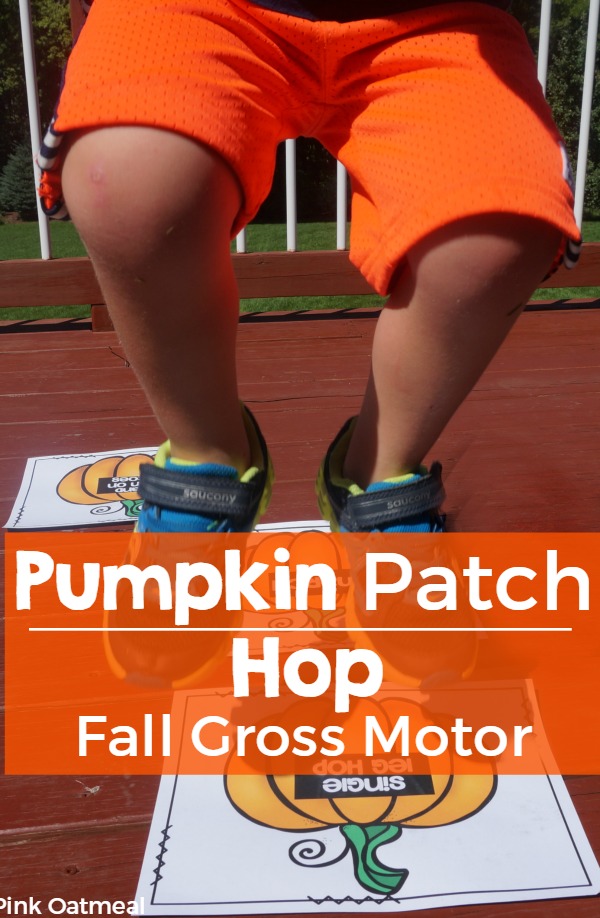 Pumpkin Patch Hop
Needed: Movement Pumpkins and Music
1.  Lay the movement pumpkins out on the floor. Have the same amount of pumpkins as you do kids on the floor.  You can make the pumpkins on a sheet of paper, or I have ready made pumpkins included in my Fall Themed Movement Games.   Laminating clovers is a good idea, that way you can use them again and again.
2.  Have music available.  Movement and music go hand in hand!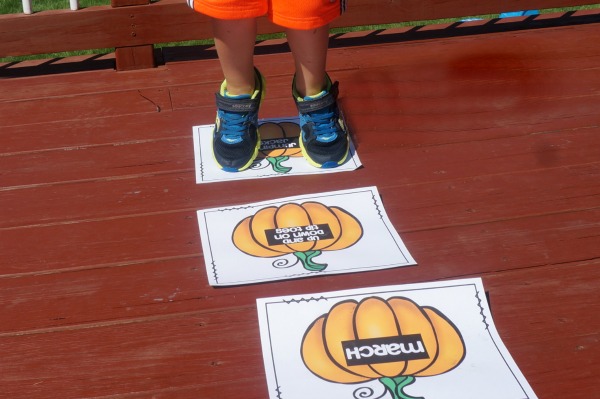 3.  Turn on the music and let the kids hop or walk between the pumpkins- what ever works better in your setting.
4.  When the music stops have the kids perform the action written on their pumpkin.
5.  Start the music again and play resumes.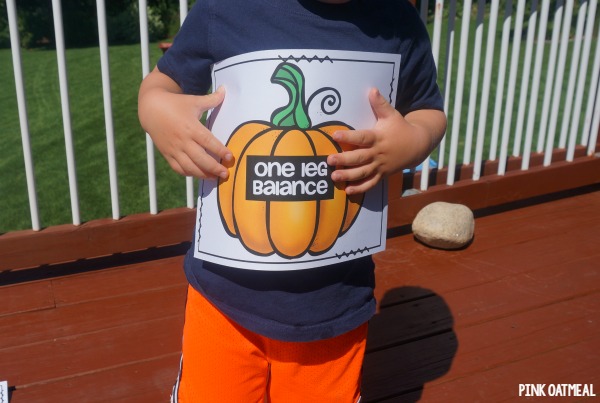 This can easily be modified to a musical chairs like game.  Have one less pumpkin then students playing.  When the music stops the student who is not on the pumpkin is out.
Get Fall Themed Movement Games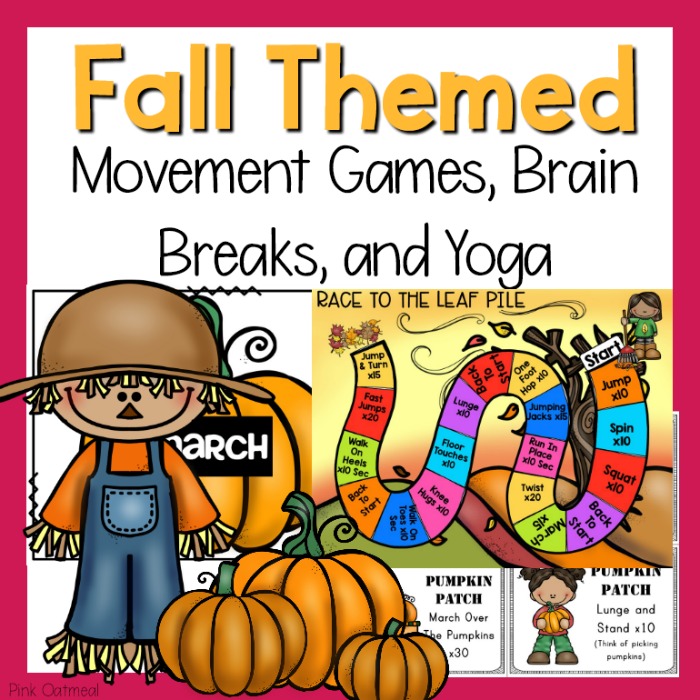 Love the idea of fall themed movement games, but don't have the time to make them yourself?  You can grab them right now in my shop !

More Fall Themed Ways To Move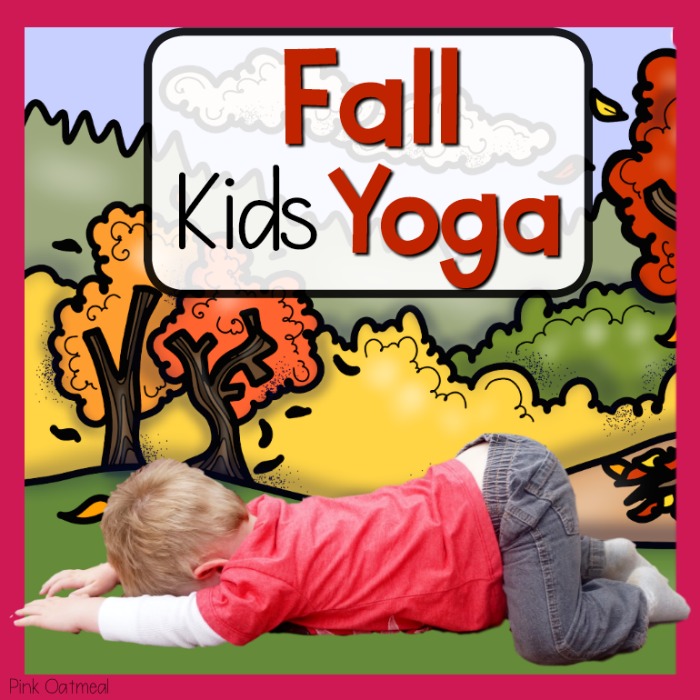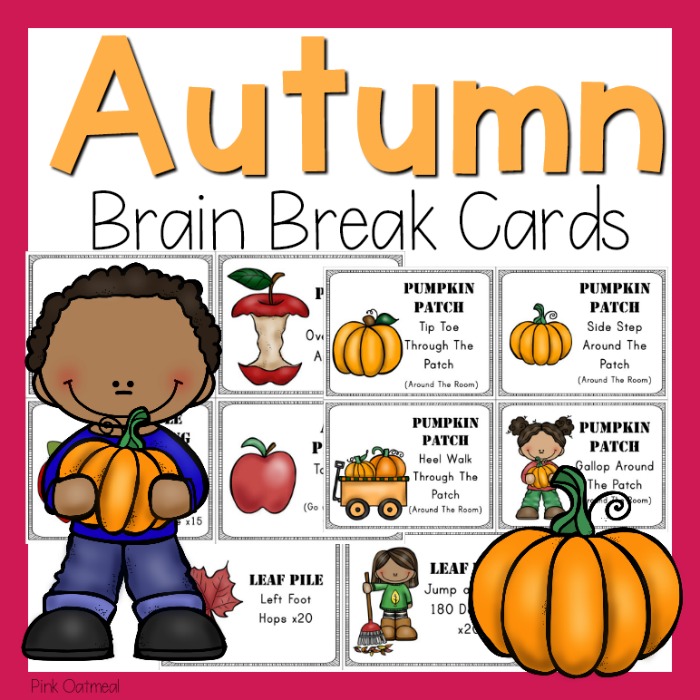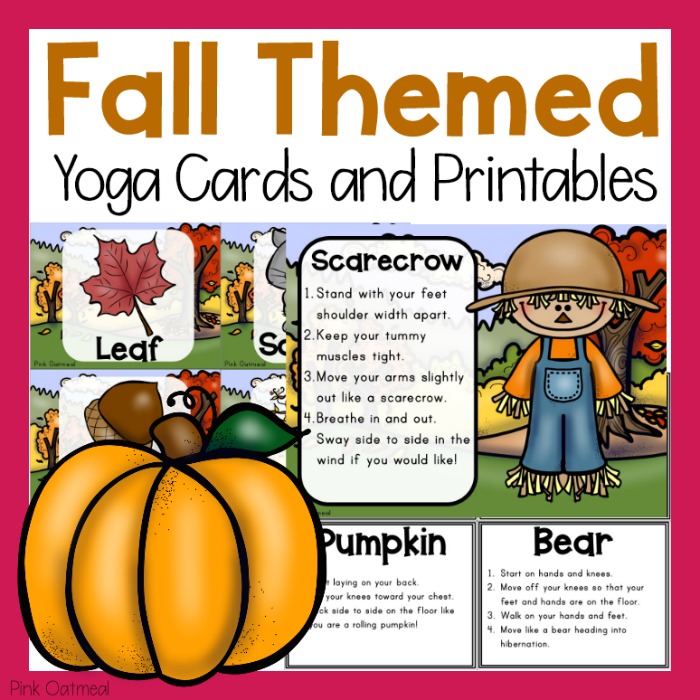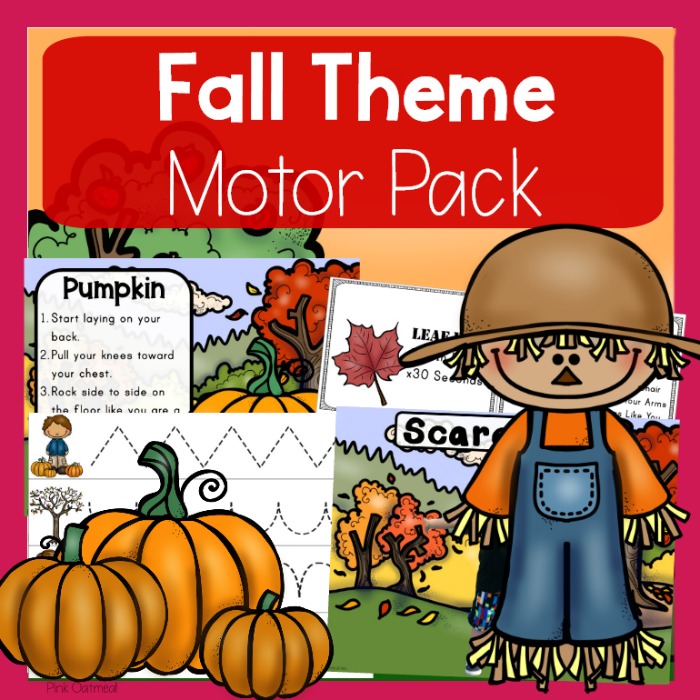 More Gross Motor Favorites
Some of my favorite resources for gross motor play as a physical therapist and mom! Click on each photo for a full explanation of product.  Affiliate links.