It's March and the kids are starting to get anxious to get out.  You are noticing an increase in the amount of wiggling and squirming.  You have a lot that you need to get done, but you want the kids to pay attention.  Or maybe, you are on the search for a fun activity to do with the kids this Spring.  Maybe it's related to a St. Patrick's Day unit.  You really want something that isn't a boring work sheet or another thing where the kids noses are on the screen.  Luckily, (pun intended!) I have the solution for you.  St. Patrick's Day kids yoga can be the answer to all of your problems.  It's a fun, fast, and effective way to get  the wiggles out and have fun at the same time.  You could even turn it into a learning experience if you wish!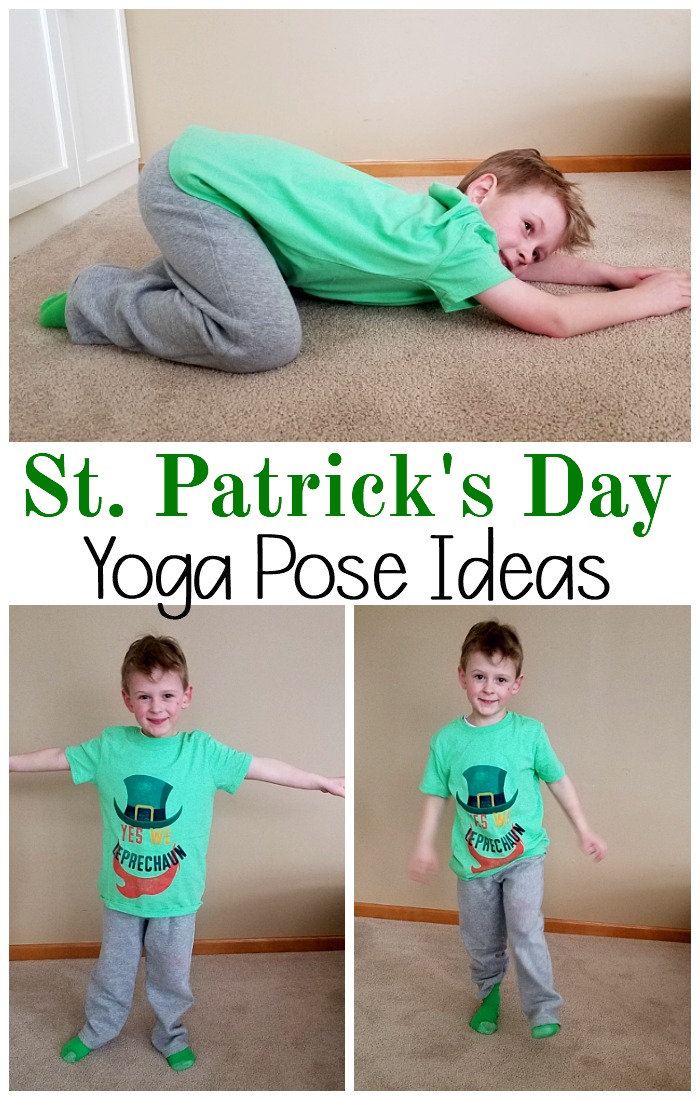 St. Patrick's Day Kids Yoga
The St. Patrick's Day yoga poses for kids are designed to be fun ways to get the kids moving.  Don't stress about perfection and have fun!  Get everything you need for St. Patrick's Day Yoga in the shop.
Horseshoe Pose
Stand tall with your stomach tight.  Lift up your right foot and touch the bottom of your foot (horseshoe). Repeat on the left side. Repeat side to side maintaining a tall stance and keeping your balance.
Pot Of Gold Pose
Bow Pose
Rainbow Pose
Rainbow Pose
Leprechaun Pose
Tree Pose – Modify it by instead of sliding your foot up your opposite leg, swing your leg freely like a leprechaun doing a jig!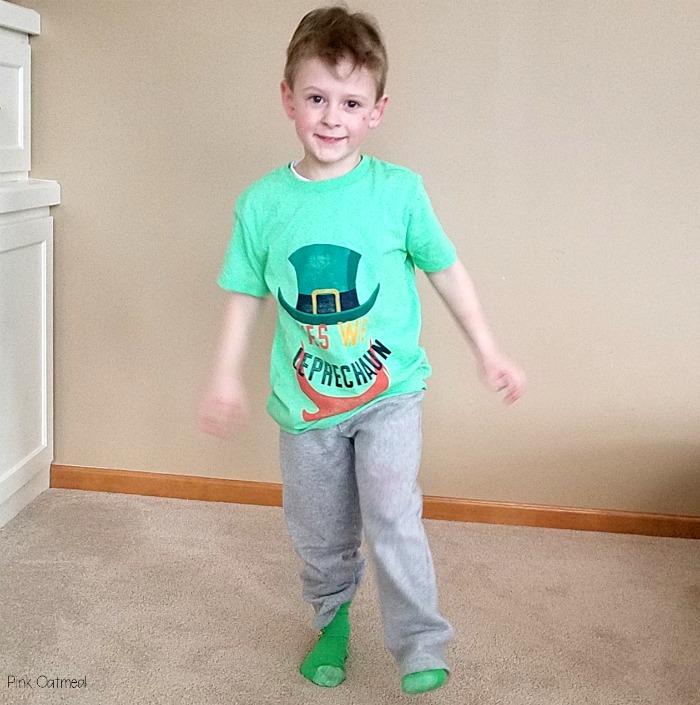 Irish Jig Pose
Dancer's Pose
Four Leaf Clover Pose
Star Pose – Each extremity represents a leaf of the clover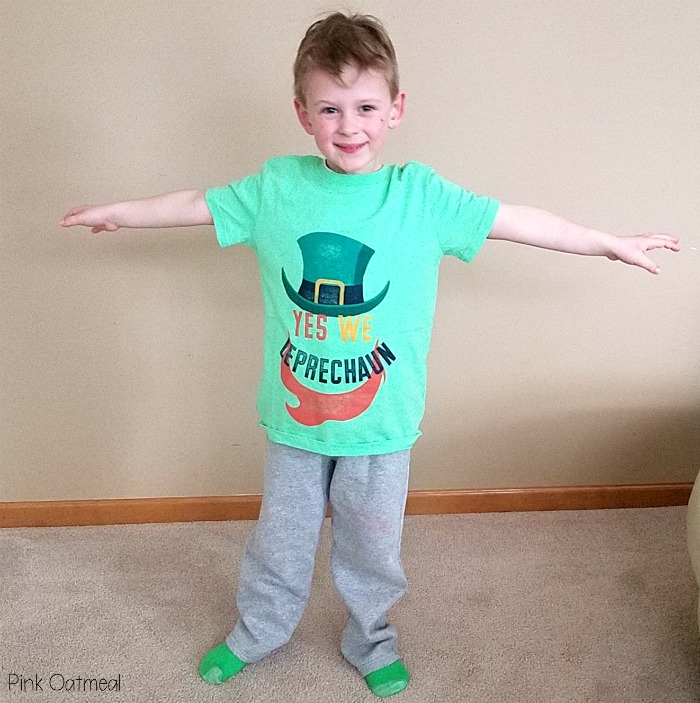 Harp Pose
Reverse Warrior
Shamrock Pose
Three Legged Dog Pose– The shamrock has 3 leaves.  Each extremity on the ground represents a leaf.
Blarney Stone Pose
Child's Pose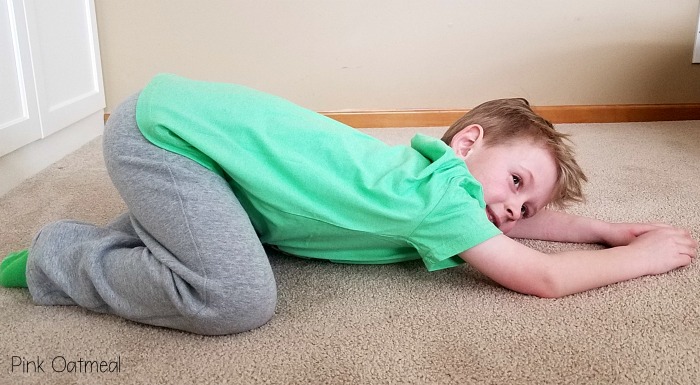 Irish Flag Pose
Mountain Pose– Modify Mountain Pose by moving your arms overhead back and forth like you are waving the Irish flag!
St. Patrick's Day Yoga Cards and Printables
Do you love the idea of St. Patrick's Day yoga, but don't have the time to get everything created and set up yourself? Pink Oatmeal has you covered.  Get everything you need for St. Patrick's Day Yoga now!  Buy the St. Patrick's Day Yoga Pack and save time and money!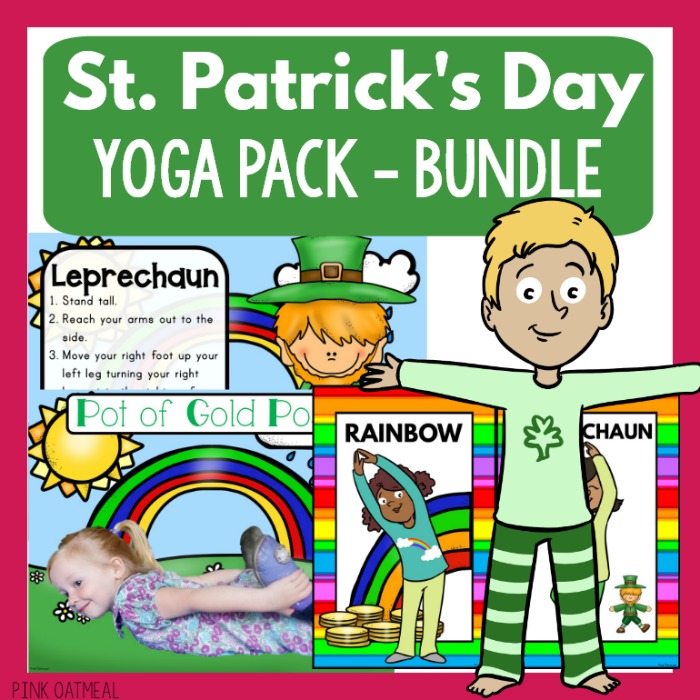 MORE YOGA
Get more yoga ideas with more themes on Pink Oatmeal!
I WANT TO HEAR FROM YOU
Let's connect!  Pink Oatmeal is on Facebook, Pinterest, Twitter, and Instagram!  Come follow me!