St. Patrick's Day isn't too far off.  I love the different gross motor games that can be played during St. Patrick's Day like the Rainbow Relay or the Clover Hop.  Then there are those times when you just need something that is fast, effective, and efficient.  That's where these short duration St. Patrick's Day brain breaks and gross motor moves come in.  The brain breaks come with a St. Patrick's Day theme making it perfect for the entire month of March!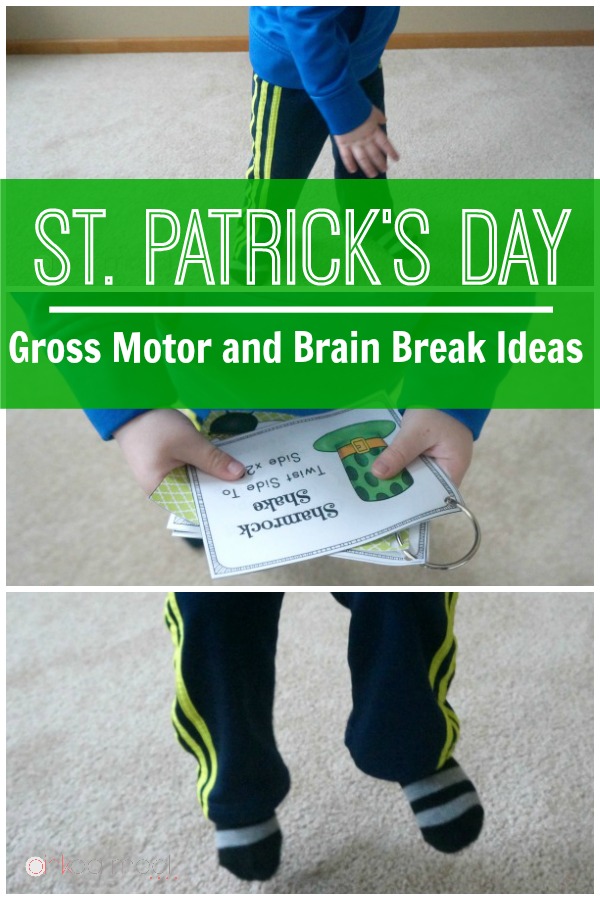 St. Patrick's Day Brain Breaks and Gross Motor
The great thing about these ideas are that the number of repetitions and duration of time can easily be adjusted based on your needs!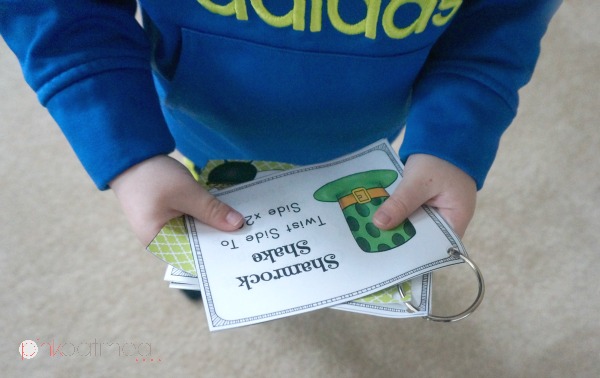 Pot O'Gold
Squats, Push-Ups, Lunges, Sit-Ups, Heel Raises, Toe Raises, Sit To Stands, High Marches
Shamrock Shuffle
Walk Backward, Walk Heel To Toe, Cross Over Steps, Walk On Your Tip Toes, Walk On Your Heels, Side Step, Skip, Gallop
Lucky Leprechaun
Single Foot Hop, Jumping Jacks, Jump and Turn, Side To Side Jumps, Jump and Turn, Jump As Fast As You Can, Jump Forward and Backward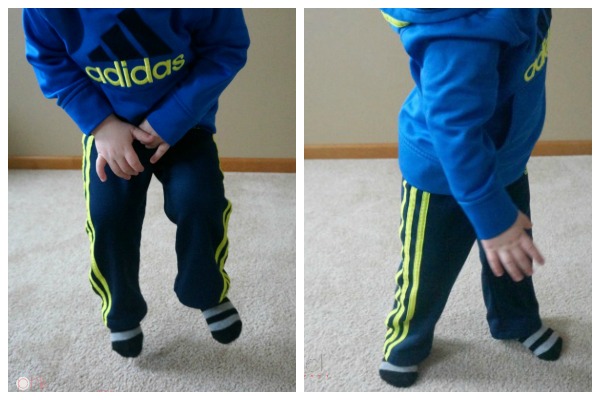 Clover Hunt
Series of Gross Motor Moves (Example: Jump, Clap, Twist Repeat x15) – Use a variety!
Irish Games
Leprachaun Says, Mirror Image, Line Up Tallest to Shortest, Line Up Youngest to Oldest
Irish Celebration
Body Wiggles, Irish Jig, Clap From The Floor To The Ceiling, Spin Right and Left
Rainbow Run
Run In Place, Chair Run, Run Jump Run (Like Hurdles) In Place,
Shamrock Shake
Hip Circles, Twist, Forward Arm Circles, Backward Arm Circles
St. Patrick's Day Brain Break Cards
Imagine how great it would feel to have all of your St. Patrick's Day movement activities (including St. Patrick's Day Brain Breaks and more) created and ready to use!  Not only would you have it all, but you could feel confident knowing that your kids (and you!) are having fun with physical activity and movement!  You will have activities for St. Patrick's Day that your kids love.  You will have screen free activities to promote movement.  You will have fun activities for your brain breaks, morning meetings, home or therapy sessions.  You won't have to be spending time searching and creating your own resources, it's all done for you!  Check out the options below! 
If  you love the idea of St. Patrick's Day brain breaks but don't want to put it together yourself I don't blame you!  I have a full set of 48 cards available at the shop.     The cards are a fun and exciting way to get the kids moving.  They are perfect to incorporate into stations, use at a party, morning meetings, or as brain breaks.  Make movement fun!

St. Patrick's Day Digital Brain Breaks 
Go digital and have try this no-prep St. Patrick's Day Brain Break Game! Use this game on your computer, tablet or white board.  Perfect any place you have PowerPoint.  Check it out right now!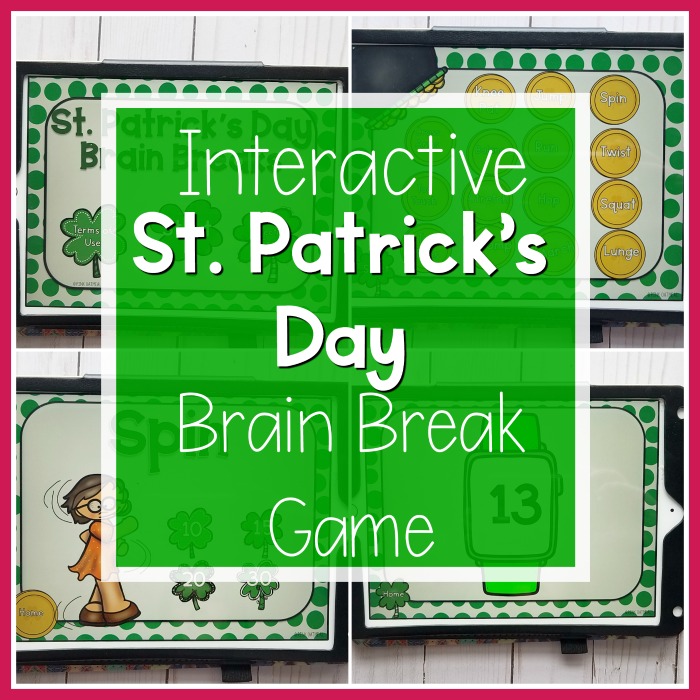 Everything You Need For St. Patrick's Day Gross Motor
How about saving a lot of money and getting everything you need for St. Patrick's Day gross motor and physical activity?  Pink Oatmeal has taken care of all the work and hassle for you!  Get EVERYTHING in the St. Patrick's Day Movement Pack.  This is available for you at a major discount in the shop.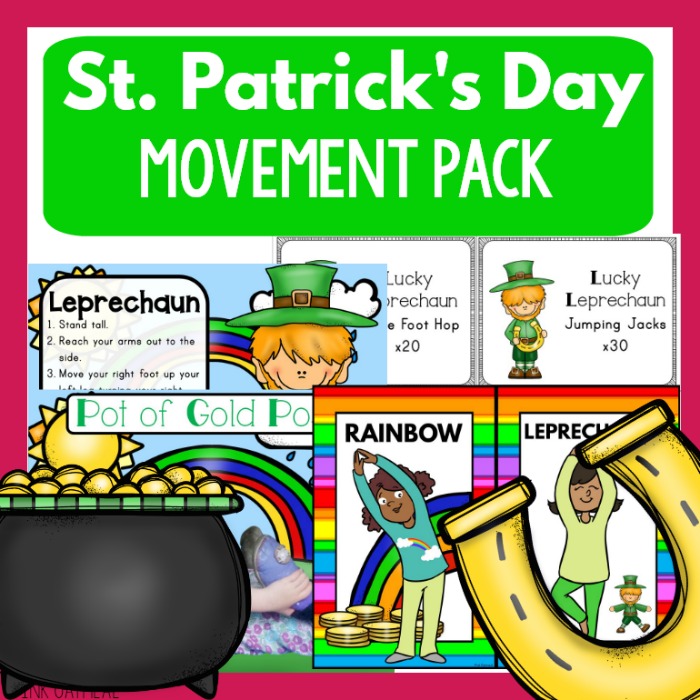 MORE MOVEMENT IDEAS
Follow Pink Oatmeal's board Gross Motor on Pinterest.
I WANT TO HEAR FROM YOU
Let's connect!  Pink Oatmeal is on Facebook, Pinterest, Twitter, and Instagram!