Living in a house with two little boys there is usually some sort of ball to trip over at any given time.  Most kids love to play with balls and they can easily be incorporated into a gross motor or therapy session.  Often times we think of ball games or sports and not always balance when it comes to playing with balls.  Here is one of my favorite and a little bit different way to balance with a ball.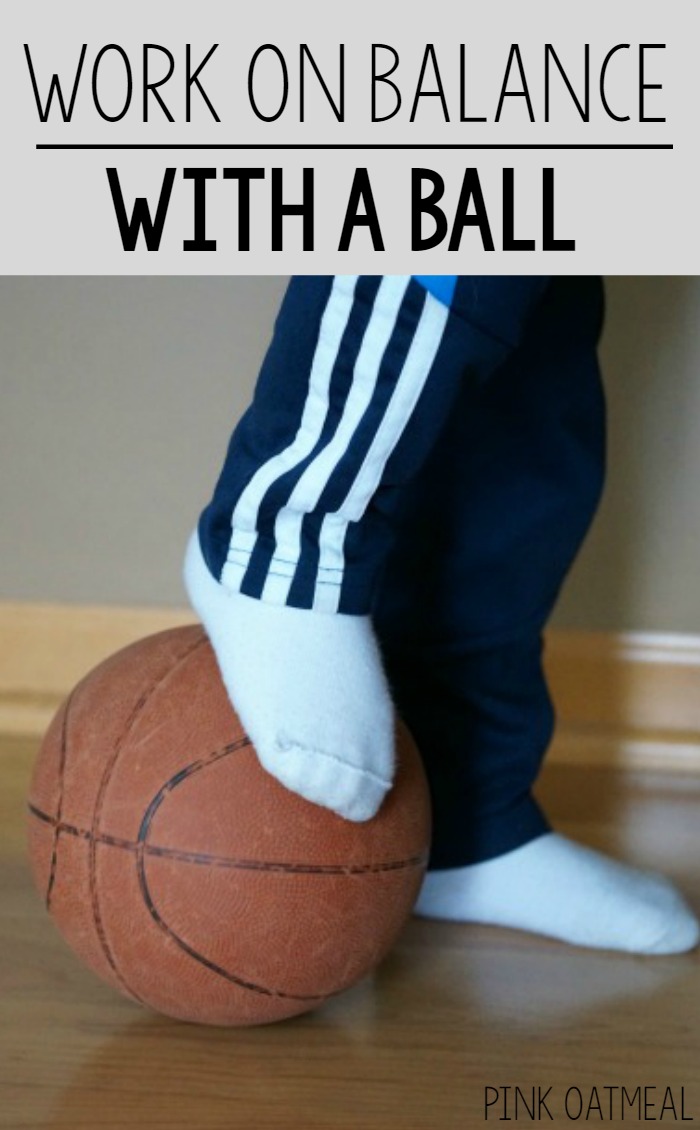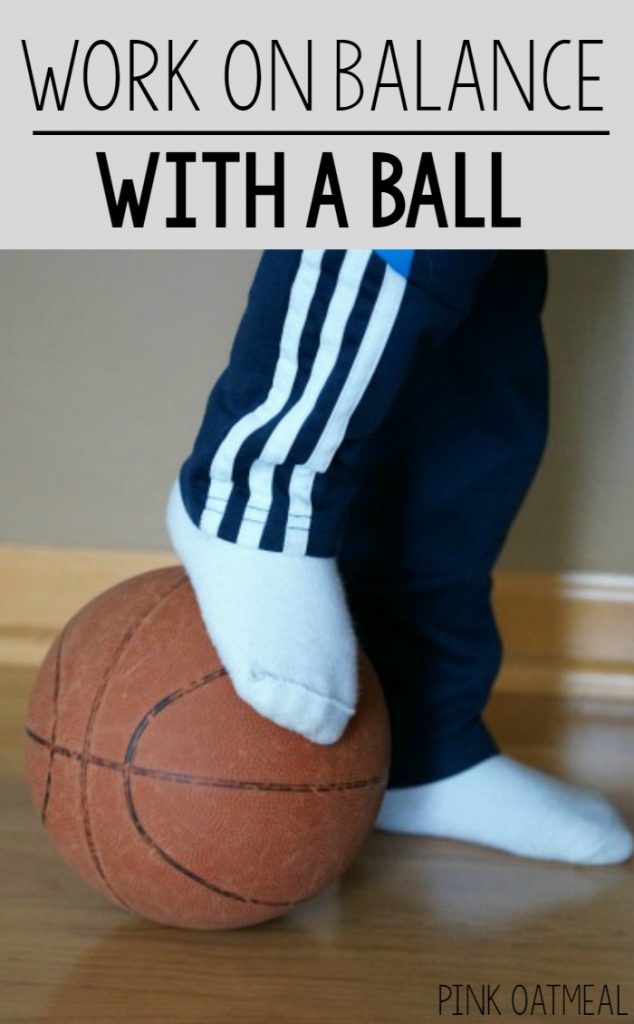 Balance With A Ball
Kicking is a skill that requires balance by having to pick your kicking foot off the ground just long enough to complete the task of kicking.  When that task is easy I like to try increase the challenge a bit by placing the ball on the ground and having the kiddo stand with one foot on the ground and one foot on the ball.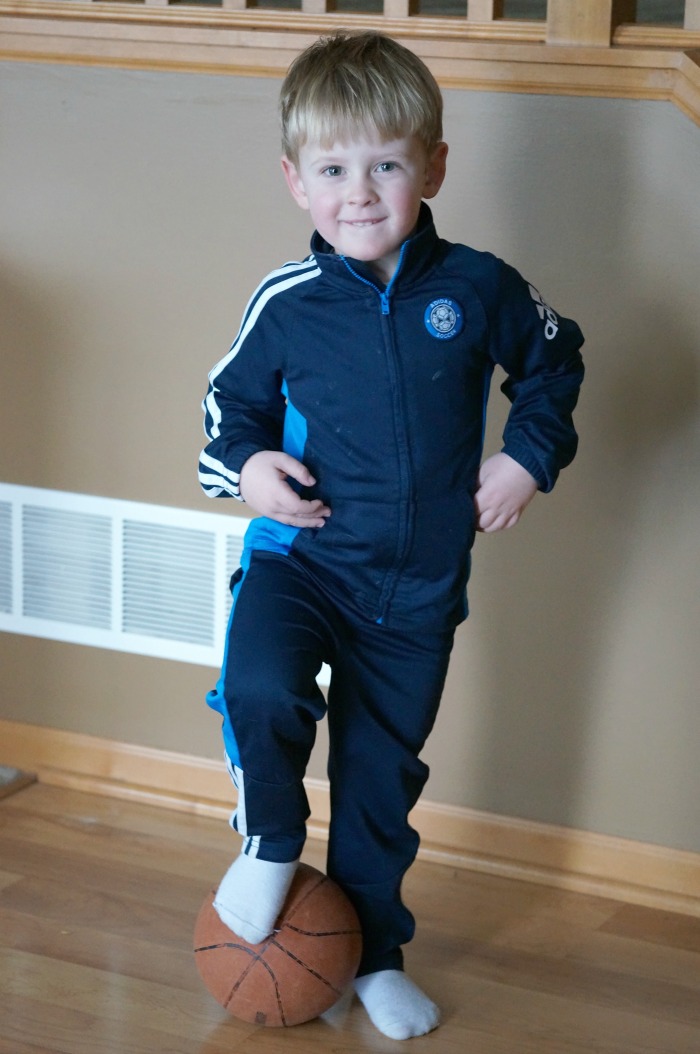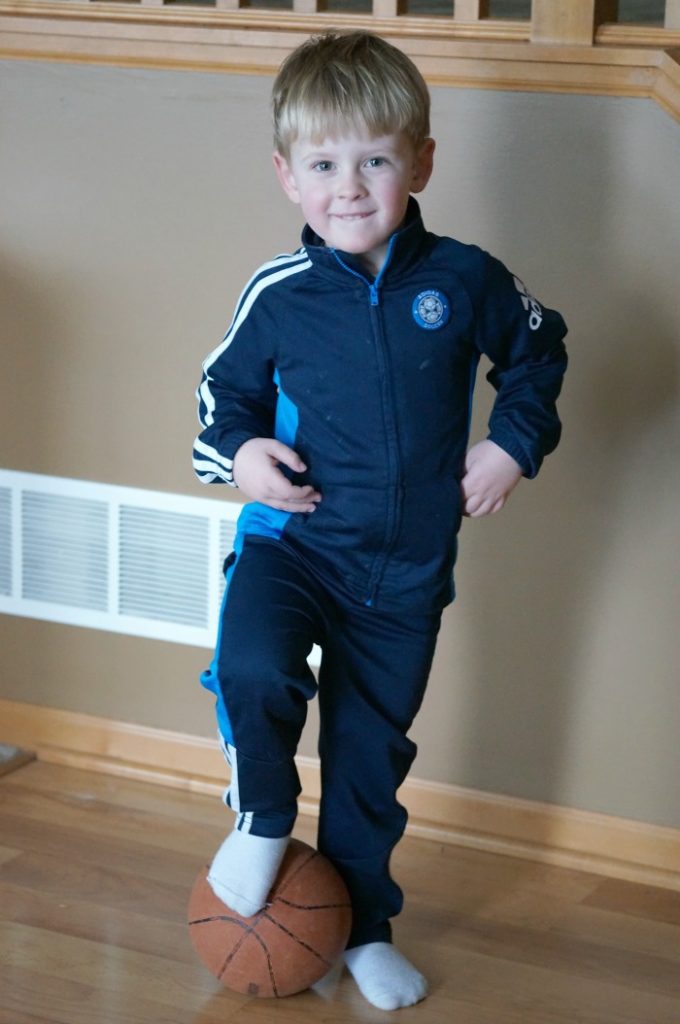 Give it a try yourself!  You'll see that your balance needs to kick in to do this task.  If you want to add even a little more challenge to this try this task while playing catch with another ball!
It's a super simple way to work on balance for the kids that love to play with balls, in small spaces and without needing elaborate equipment.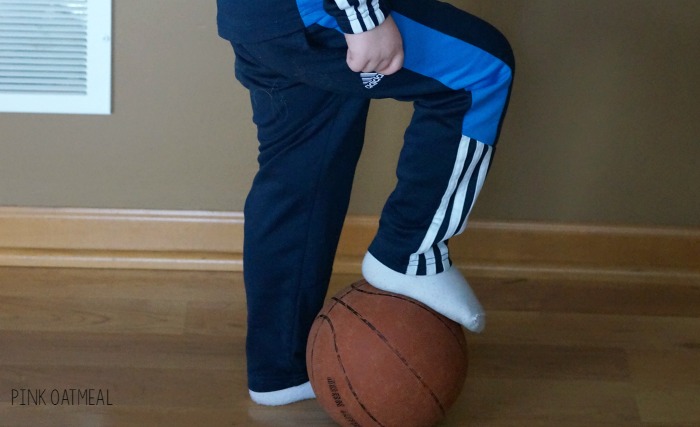 Ball to challenging?  Try something more stable like a box step.
What other ways do you like to work on balance while incorporating a ball?
See even more ideas for balance exercises for kids from Pink Oatmeal.
I WANT TO HEAR FROM YOU
Let's connect!  Pink Oatmeal is on Facebook, Pinterest, Twitter, and Instagram!  Come follow me!
YOU MAY BE INTERESTED IN
The store at Pink Oatmeal is full of ideas to get the kids moving at home, in the classroom, and in therapy!  If you prefer Teachers Pay Teachers you can find me there too!