We love when we can combine fine motor, gross motor, and fun all into one activity and we love stability ball activities. The stability ball sticker game is an awesome way to combine all of these in one really fun activity. It can be changed up for the seasons too by using different themed stickers for the seasons or holidays.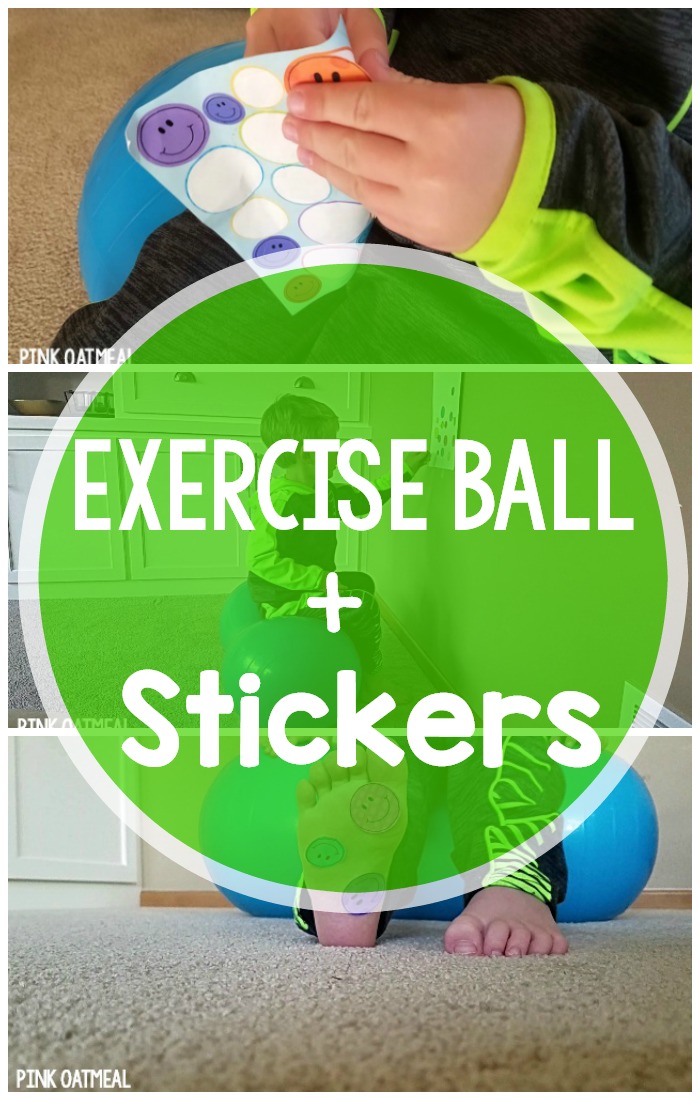 Stability Ball Activities – Stickers
Needed
Stickers
Stability Ball
Sheet of Paper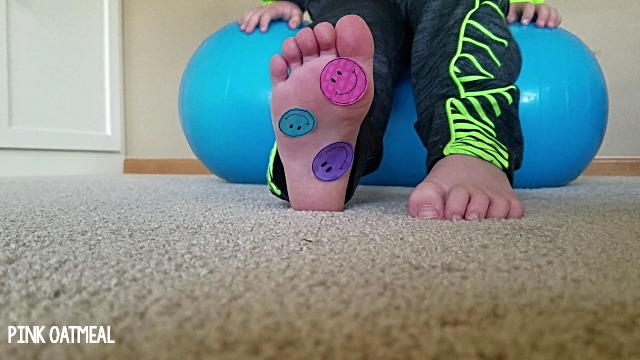 Change It Up
If it is too challenging to perform this activity on a stability ball start with a bench.
Let the kids place the stickers on their feet or have an adult do it.
Have the kids take multiple stickers off their feet at a time to increase the challenge.
Stomp on the stickers (sticky side up) to get them on the bottom of your feet.
Be sure to work on both sides.
Have fun!
More exercise ball activities can be found here!
I WANT TO HEAR FROM YOU
Let's connect! Pink Oatmeal is on Facebook, Pinterest, Twitter, and Instagram!
YOU WILL LOVE
My store at Pink Oatmeal has ideas to get the kids moving at home, in the classroom, and in therapy! If you prefer Teachers Pay Teachers you can find me there too with even more ideas to get the kids moving!