Are you looking for a fun way to work on single leg balance?   I call this next activity a single leg balance exercise, but in reality it's more fun and play!  This activity can be done most anywhere and you only need bubbles to practice these single leg balance exercises.  So here is how you can play and work on single leg balance at the same time.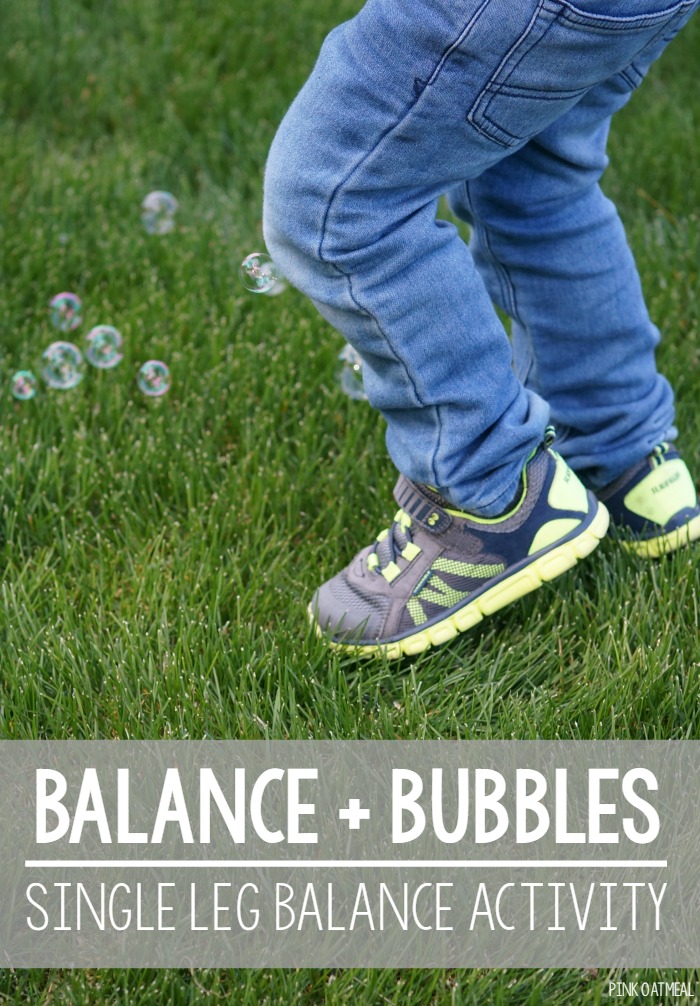 Single Leg Balance Exercise
It's as simple as you think it is.  Simply blow bubbles and encourage your child or the child you are working with to pop them with their toes, you may just see some pretty big kicks!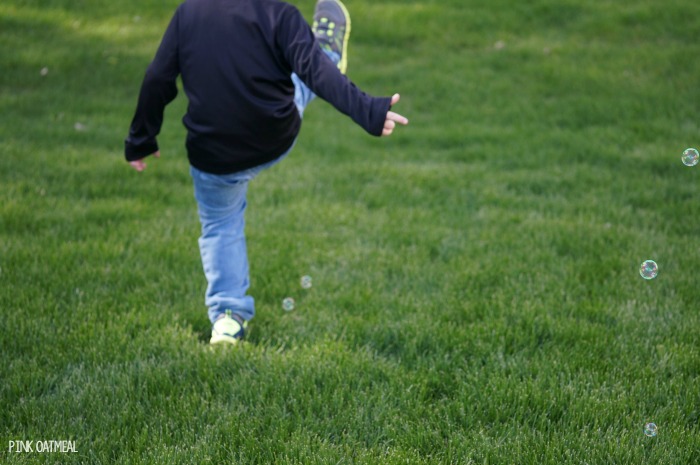 Focus on one leg at a time or you can let them interchange what leg they are using.
To make it easier keep the bubbles lower to the ground.
To add a little more challenge increase how high up the bubble are and have the kiddos try to .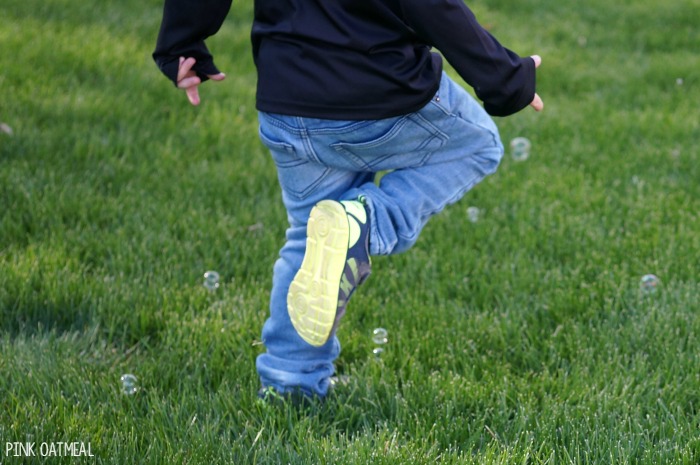 Add variety by trying to pop the bubbles with your knees.
When you get those perfect bubbles that land on the ground try to stomp them out!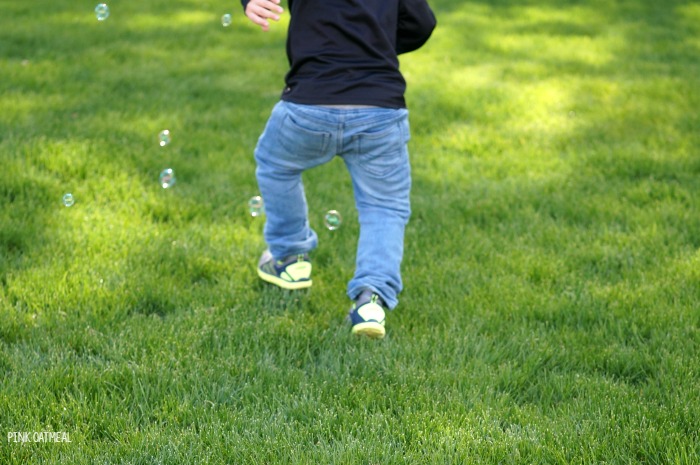 See, this really isn't an exercise, but comes with all the benefits of a single leg balance exercises.
Did you see how we work on balance with a ball?  It's as fun as balance with bubbles!
More Fun Ways To Balance
Are you looking to add a little more challenge to your balance. Have you tried any of these fun yoga pose ideas?  Take a look several of them include free yoga cards!  If you find themes you love you need to stop by the shop to grab your favorite themes. The cool thing about these yoga poses is they can be done with a variety of ability levels and can simply be adapted with a chair for balance, holding a partners hand, or not quite lifting your feet as high off the floor! Join the community and get started on some simple yoga poses today!
I WANT TO HEAR FROM YOU
Let's connect!  Pink Oatmeal is on Facebook, Pinterest, Twitter, and Instagram!  Come follow me!
YOU MAY BE INTERESTED IN
My store at Pink Oatmeal is full of ideas to get the kids moving at home, in the classroom, and in therapy!  If you prefer Teachers Pay Teachers you can find me there too!