One thing you can count on with almost any baby is the fact that they put everything in their mouth.  Due to this fact, I was on the hunt for fun slimes and paints that would be safe if entering the mouth!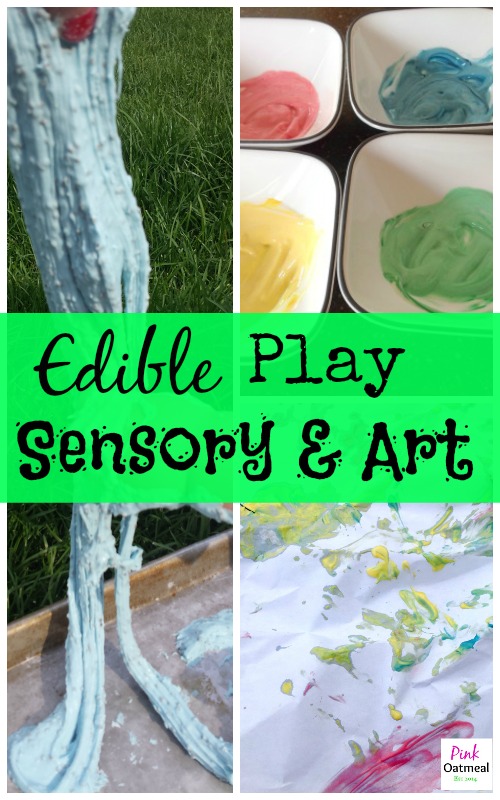 Slime
After looking at several slime recipes I found one that worked perfect for having a baby that puts everything in his mouth.  Technically it is edible, however I wouldn't eat it. It gives me a piece of mind for the bits that may get in his mouth.  On top of that, the ingredients were easy to find and it was easy to make.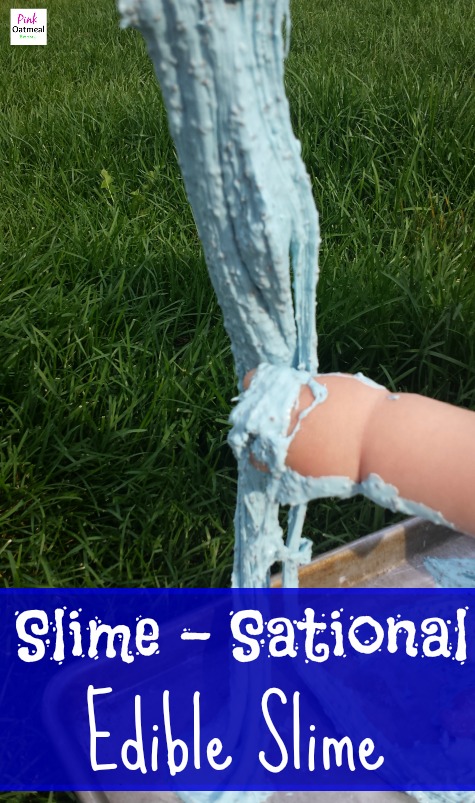 We played with the slime outdoors.  C had so much fun. It was interesting to see how C reacted to it.  He started with his hands.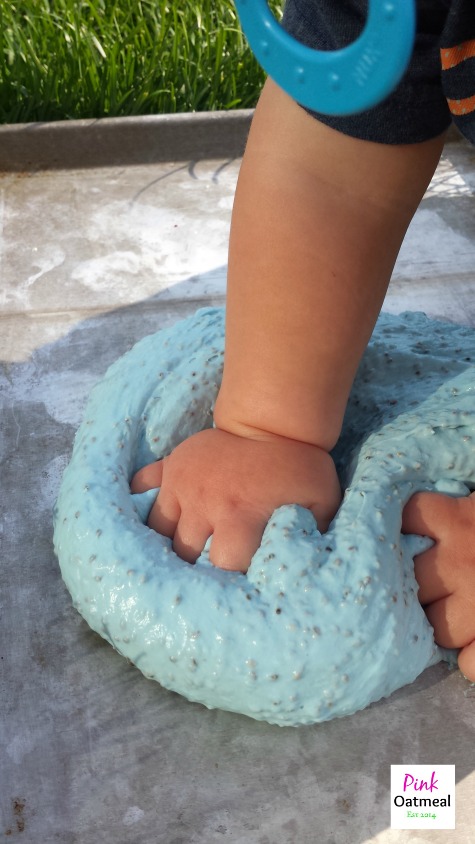 Then his foot.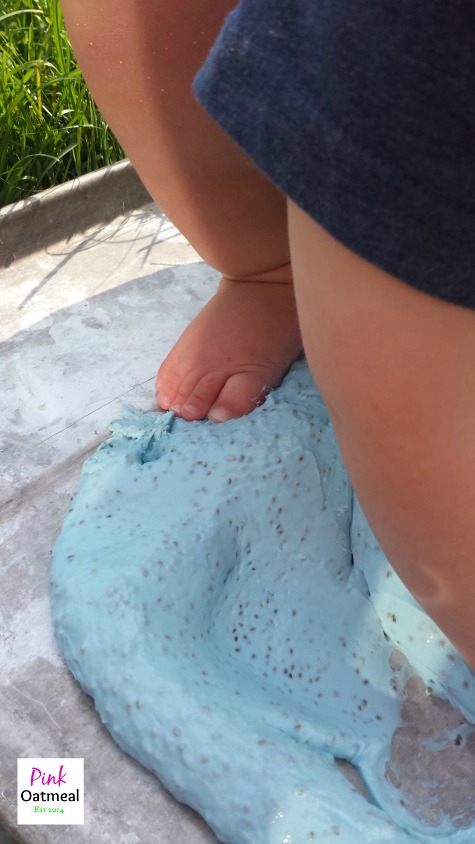 Next thing I knew, his whole body was in the slime.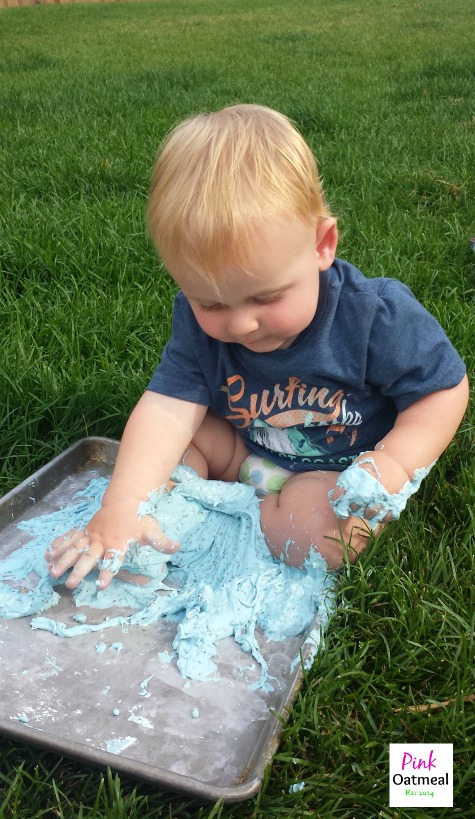 Want to make this slime yourself?  Check out Fun At Home With Kids to get the recipe.  I made it exactly as she suggested.  Worked like a charm!
Paint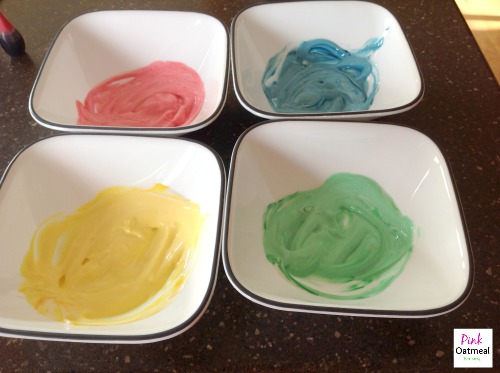 This recipe was just so simple!  It can be found at I Heart Arts & Crafts!  We made several different colors to play with.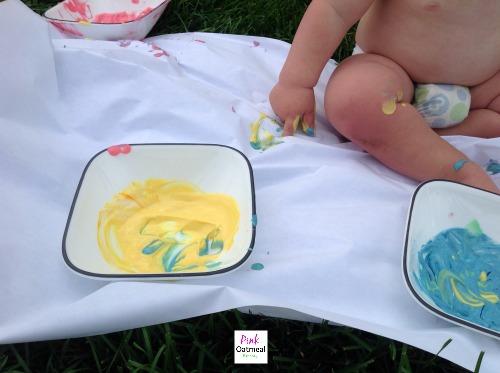 I laid down a long piece of white paper out in the grass and let C make his masterpiece.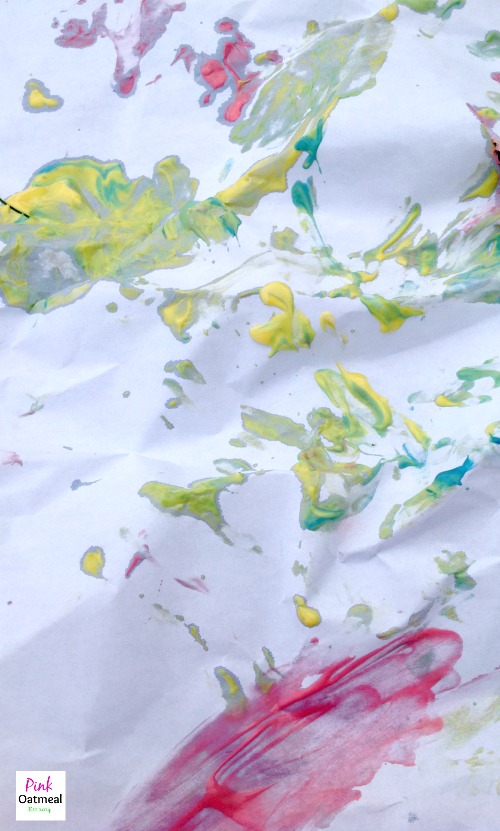 Here was the result!
Favorite Baby Equipment
More favorites for baby from a physical therapist and mom of three. Click on each photo to see product details.  Affiliate links. 

More Fun Sensory Play Ideas
There are more ways that you can play with your baby that involve sensory play.
Sensory Bags – these are easy to make and fun to play with!
Sensory Bottles– So fun for a crawling baby!
Sensory Table – A DIY way to make a table that you can use from baby through early elementary!
Sensory Shapes – A fun way for baby to explore everyday textures.
Dollar Aisle Sensory – A quick trip to the dollar aisle and you will have an entire