I made sensory bottles and shapes for little C that we had been using, however I wanted something that would be really easy for him to manipulate at 6 months.  I decided to make him sensory bags.  These were quite simple and I was surprised how much he really took to these.  Next to the water play this is one of his favorite toys right now!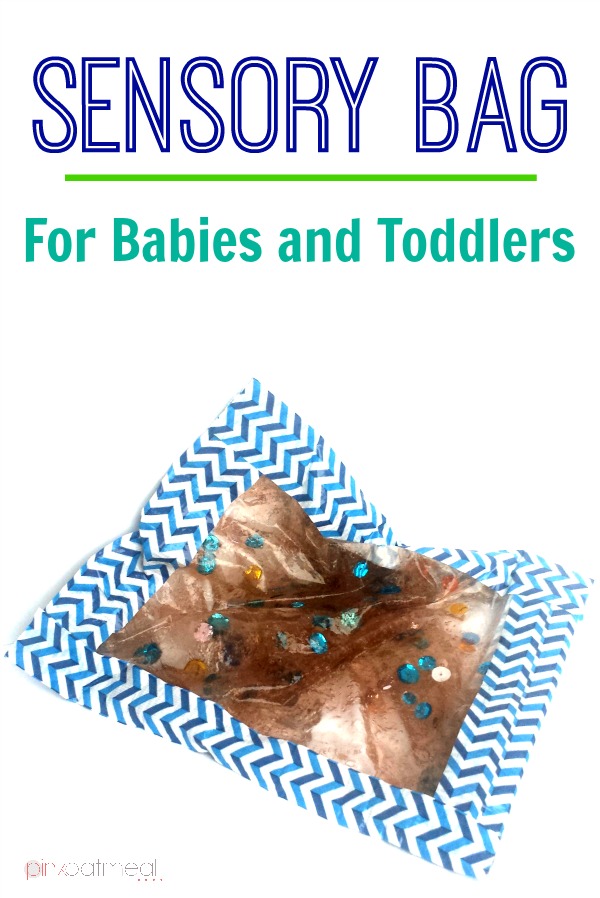 DIY Sensory Bag
Needed
Freezer Bags (size)
Hair Gel
Duct Tape
Make It
Fill up the freezer bag with hair gel.
Add anything you would like to the freezer bag for a little something for the baby to look at.  I added sequence to one bag and poms to another.
 Next I sealed the bags with duct tape around all four sides.  I went over with the duct tape twice – it may be overkill but I wanted to be sure.  I liked to jazz it up a bit when it came to the duct tape!
If you really want to make sure that the bag is secure you can add contact paper around the outside of the bag.
That's it!  You have your sensory bag(s) for your baby to enjoy!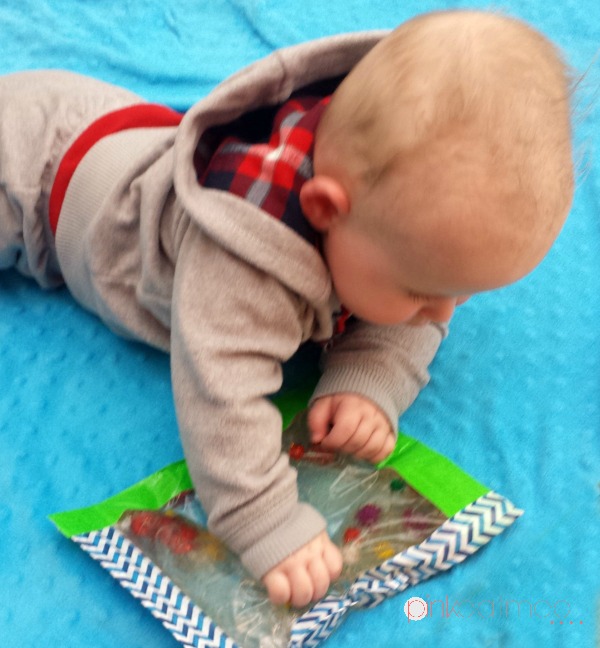 C loves watching the different objects move when he would push on the gel.  This is his pom bag.  I also love the tummy time that is incorporated during this activity.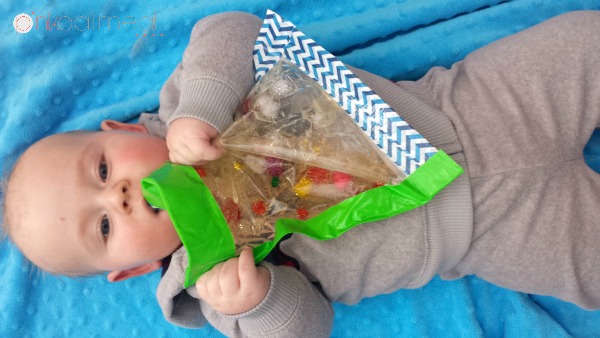 Like most things the bag found its way to his mouth! This activity should always be supervised when playing with baby.  It's also a good reason why you want to make sure that your bag is secure so your baby can't bit through it.

Holiday Sensory Bag
Check out our sensory bag we made for Halloween!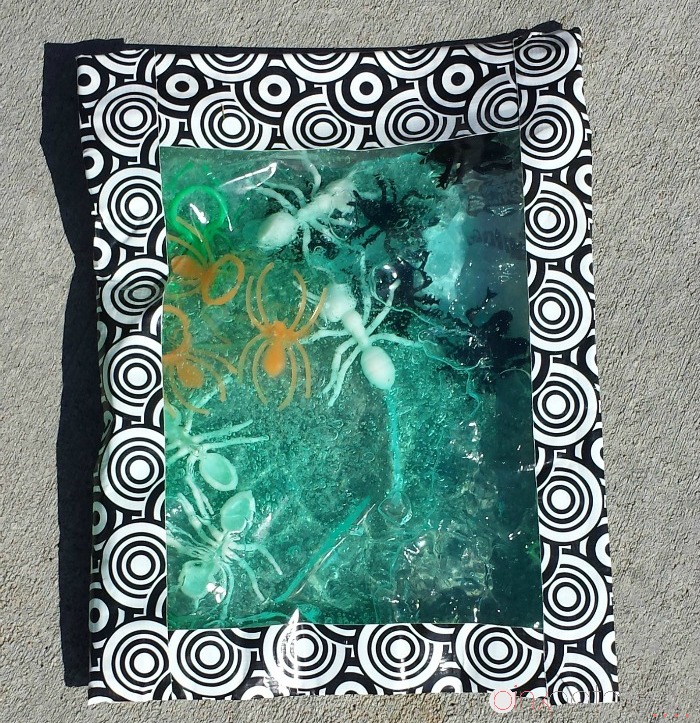 I WANT TO HEAR FROM YOU
Let's connect!  Pink Oatmeal is on Facebook, Pinterest, Twitter, and Instagram!
YOU MAY BE INTERESTED IN
My store at Pink Oatmeal is full of ideas to get the kids moving at home, in the classroom, and in therapy!  If you prefer Teachers Pay Teachers you can find me there too!