Who doesn't love a day on the farm? I know that my son goes crazy over anything related to the farm. Tractors, animals, and the country! In my quest to come up with fun ways to incorporate the farm into motor and sensory play I came across some really great ideas. I can't wait to try out some of these farm themed motor and sensory play ideas with my own kiddo as well as during therapy sessions!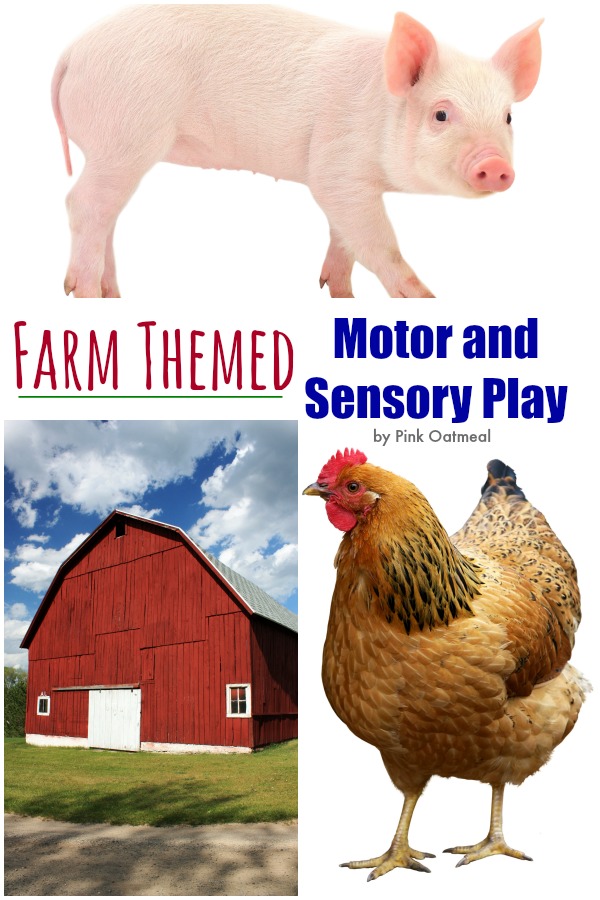 ©mattkaz/©shishiga/©Anatolii/Dollar Photo Club
Farm Fine Motor
I love the sheep idea from Twodaloo! This would be fantastic for all farm animals. It can easily be turned into a gross motor activity as well!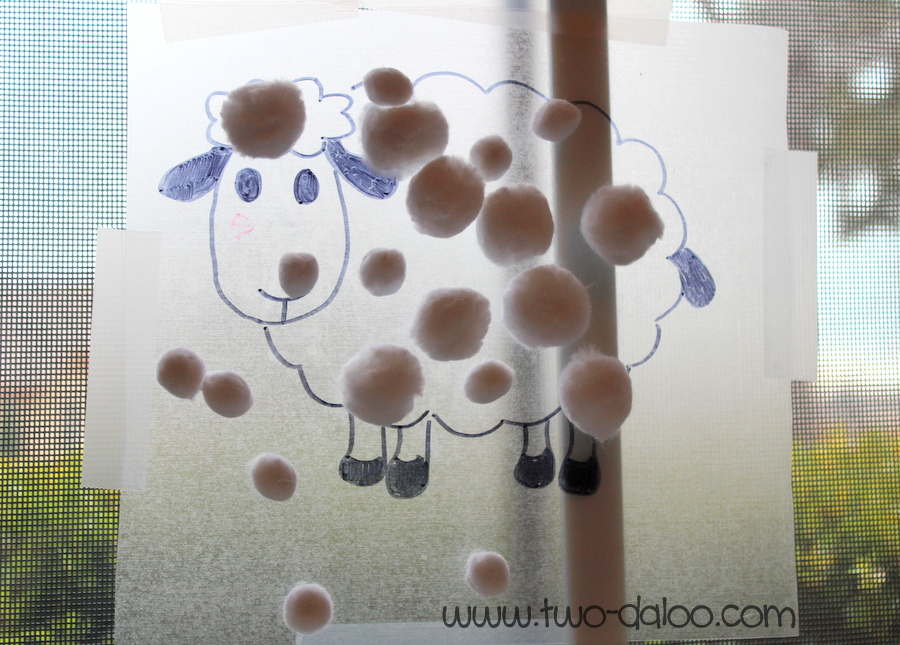 Farm Yoga And Movement
Farm Yoga and Movements are a perfect way to Want to get a set of cards so you have fast and easy access to Farm Yoga and Movements everyday? I have two versions available. The first version is farm related objects on the cards and printables. You can find them in my store or at my Teachers Pay Teachers store! The second version is farm kids yoga with real kids in the poses. These can also be found in my shop or Teachers Pay Teachers store!
Farm Fine Motor and Gross Motor
I absolutely love the sheep shearing idea and the fact that there is a nice combination of fine motor and gross motor play. This idea can be found at Adventures of Adam.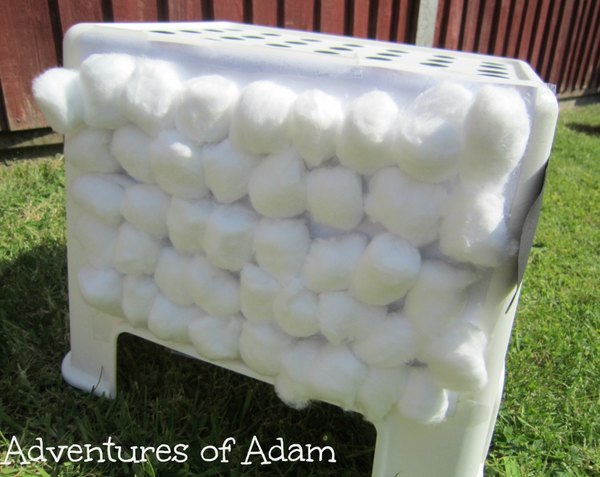 Farm Puzzles
This puzzle (affiliate) is by Melissa and Doug. It's a favorite at my house right now, and also works great for farm themed fine motor play.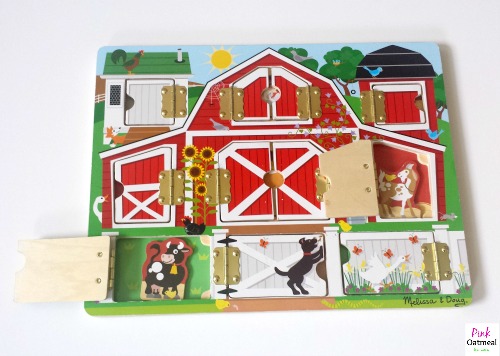 Farm Sensory Play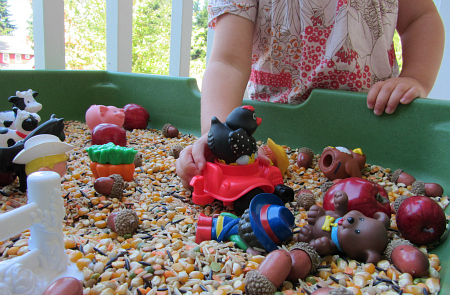 A fall farm sensory tub from No Time For Flash Cards.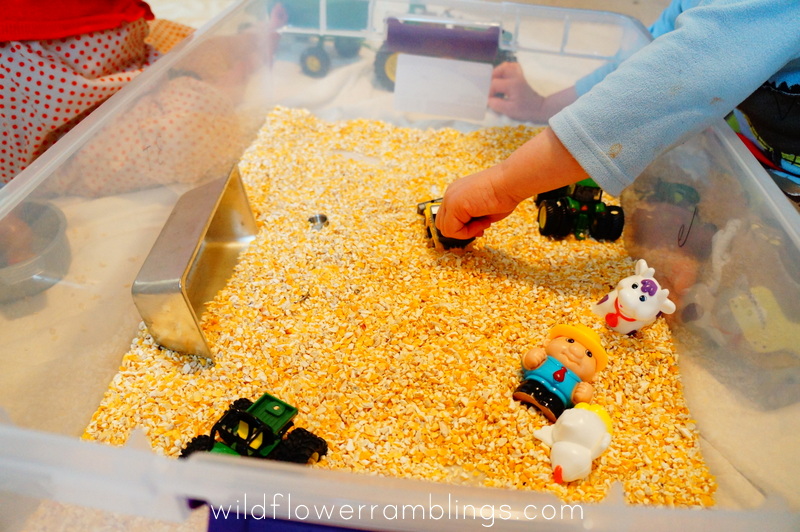 Old MacDonald had a farm corn meal sensory bin from Wildflower Ramblings.
Your Own Sensory Table
A quick and easy way to make your own sensory table can be found on my blog. We had our table made in a matter of minutes. We use it for all sensory mediums!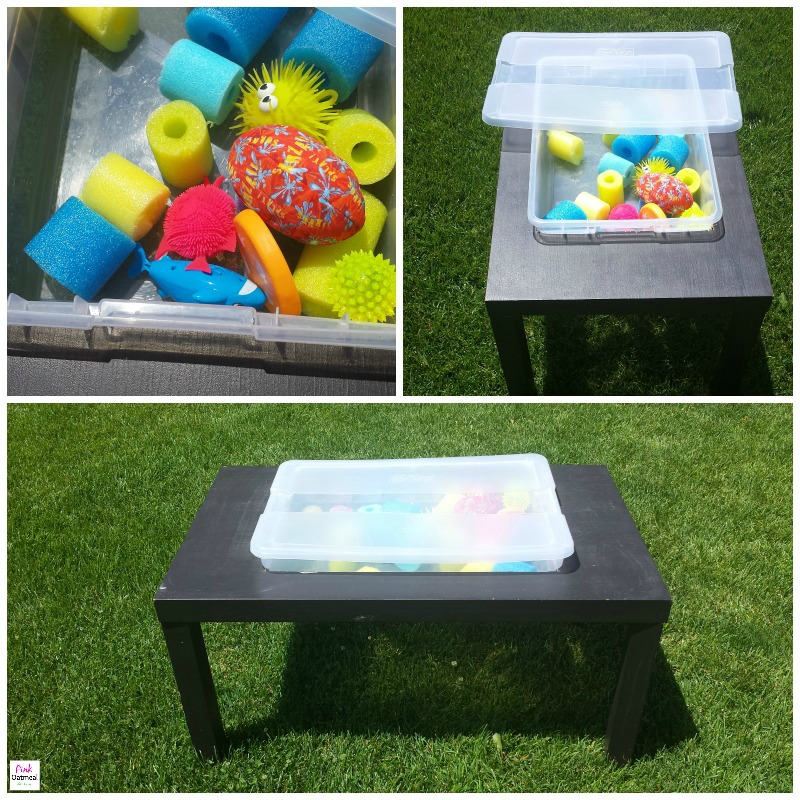 You May Be Interested
Check out my store! It's full of ideas for physical therapists, teachers and parents to incorporate movement with learning!
I'd Love To Connect
I'd love to hear what you have to say. Let's stay connected! You can find me on Facebook, Twitter, Instagram or Pinterest!