These lovely sensory rectangles and circles are some of the first "learning" toys that I made for C.  He is just 5 months old so a lot of his toys mostly go into his mouth.  However I do try to spend time with him each day doing some kind of "educational" play.  I can see that C is starting to seek out different sensory sensations as he scratches and reaches for all different objects. These sensory circles and rectangles were super easy to make and are easy for C to access.   Right now I have them just in a sensory box but have BIG plans on getting them up on a wall for a later date when he is sitting with greater stability and pulling to stand.  What I really like about the sensory shapes is that they are easily portable and I can have them upstairs, downstairs, or even bring them with us.  I really like these as a first introduction to different sensory surfaces for babies his age and younger.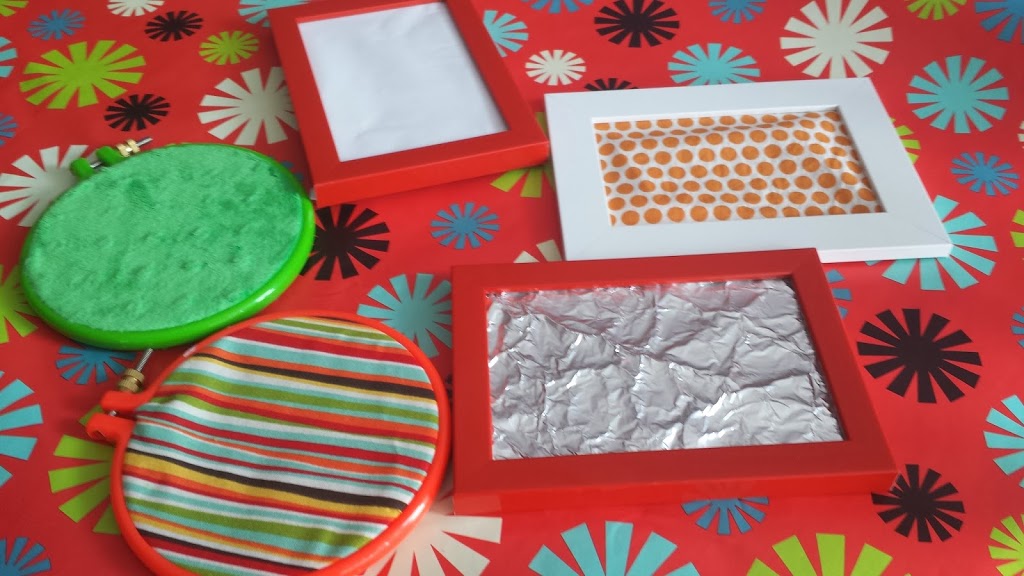 DIY Sensory Shapes
All you need is very basic items.
1. Different sensory surfaces
 First I would just look around the house to see if you can find items with different tactile inputs such as soft, furry, slippery etc.  You probably will easily find things and won't have to go out shopping for anything.  Different items I used in my sensory shapes included aluminum foil, parchment paper, freezer bags, scrap material (flannel, cotton, fleece) and burlap.  I didn't have to go out and buy any of it.
2.  Embroidery Hoops
For my circles I used embroidery hoops.  First I bought a few at Michaels but quickly wised up when I was out shopping at a thrift store and saw they had plenty there for the picking and will now only buy embroidery hoops second hand.
3.  Picture Frames (Cheap)
For my rectangles or you could even do squares I used cheap picture frames that I got on sale at Target for around a dollar.  I actually had those on hand as I didn't use them in his room project
All you need to do is roughly cut out the shape of the sensory material you are using to match the shape of your frame or embroidery hoop.  Place the sensory material in the frame or embroidery hoop and trim the excess off.  That's all it takes!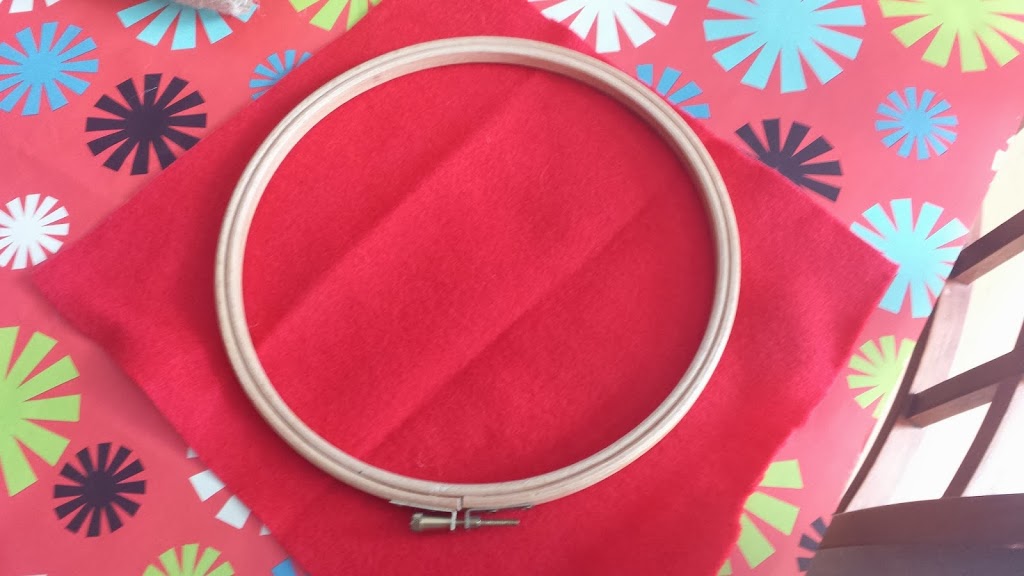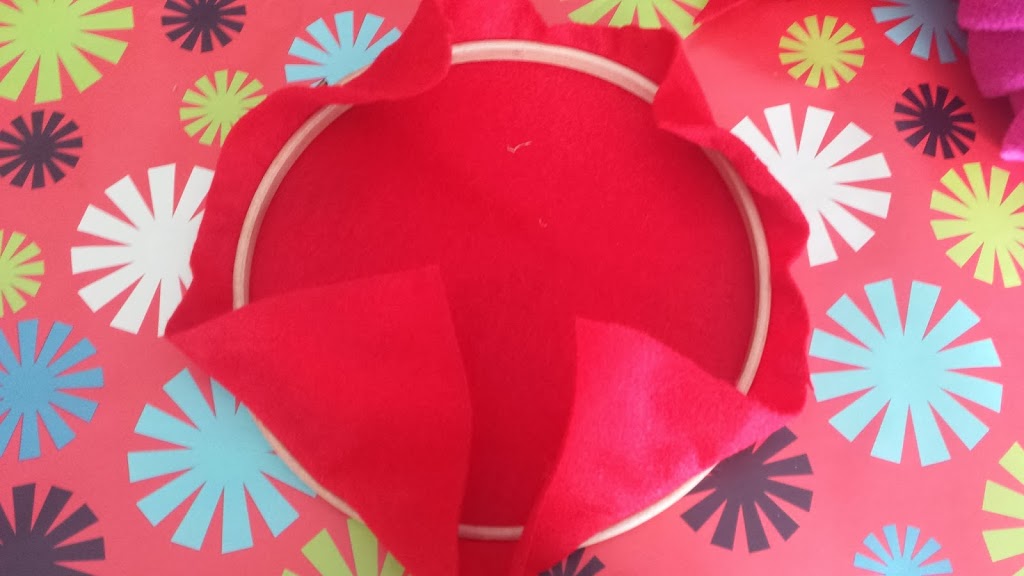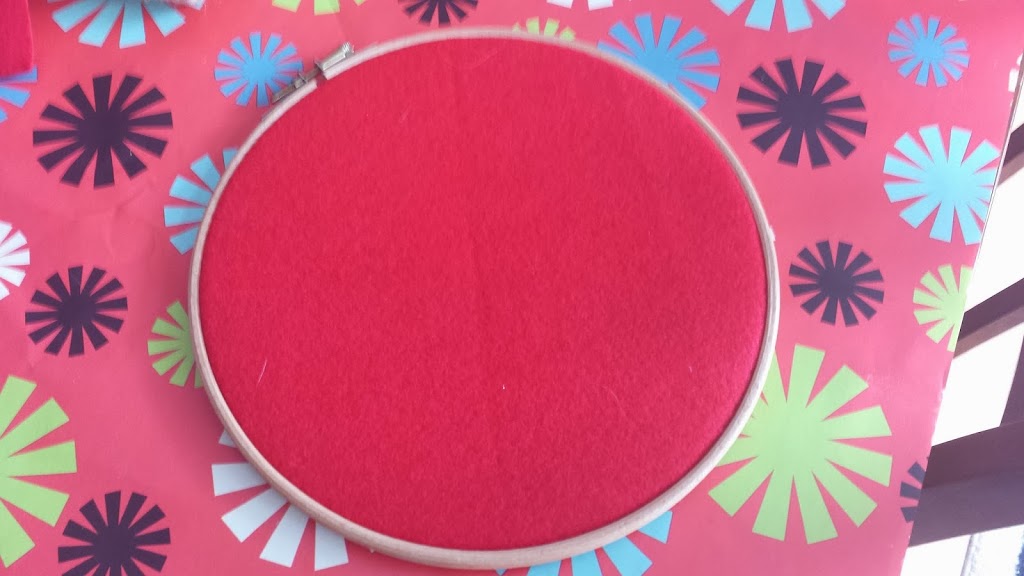 Right now I am always with C when we do the sensory shapes.  I'm careful with the screw on the embroidery hoop (I'm planning that won't be an issue once he is older and I get them all up on the walls for him).  When he feels them I will use the words to describe what he is feeling.  For example I will say "Isn't that soft"  as he is touching the fleece sensory shape.  I also try to incorporate the shape.  "Let's touch the slippery circle" is the language I may use with him.
Here are a few pictures of C doing his "educational" play.  He is really into rolling right now.  So he rolls to a shape and we feel one.  If he rolls the other direction I may put a different sensory shape there.
Enjoy this cheap, easy, sensory project for your kiddos!