I don't know about you, but as cliche as it sounds I always find myself at the start of a new year with a resolution.  This year my resolution is to start exercising again.  With the new baby and a toddler I've found that my exercising just isn't happening.  One of my favorite ways to exercise is with yoga.  I'm not flexible and my poses don't always look right, but I still enjoy it!  I also love to use yoga as a fun way to exercise with my students when I'm at work and my toddler is now taking out my yoga mat all the time talking about how he is going to do yoga!  I've put together some kids yoga resources that I use. I've started to create many myself as well to share!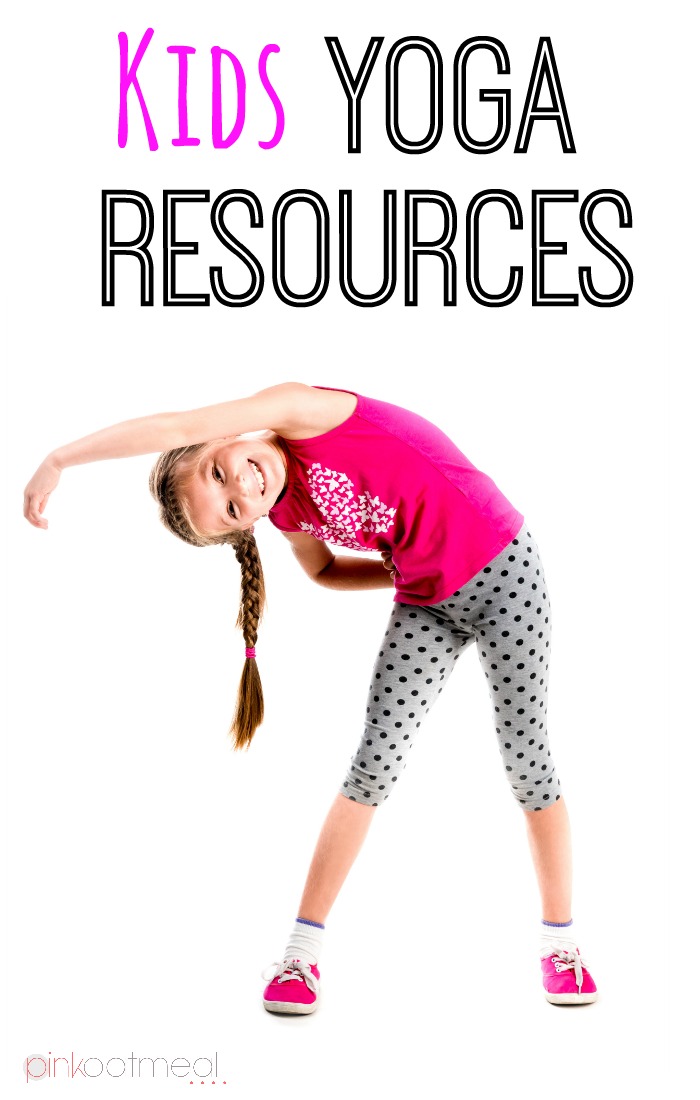 ©tan4ikk/Dollar Photo Club
Kids Yoga Resources
Websites
Kids Yoga Stories – A fabulous blog/website dedicated to kids yoga!  There is a lot of good information on yoga for kids!  She also has a list of different books that she combines with yoga poses.  Perfect for both the home and the classroom!
Namaste Kid Yoga Poses – I like to check out this website from time to time for a refresher on different yoga poses!
The Kids Yoga Resource – Another great resource for kids yoga!
Young Yoga Masters – I enjoy the blog.  Great information for kids yoga!
OMazing Kids – Another website with fun ideas for yoga!
Yoga Videos
YouTube –  There are several different kid yoga videos on YouTube that I'm looking forward to trying out!  I love having physical objects when I work with the kids, but if in a pinch I think this is a great resource.
GoNoodle – GoNoodle has a ton of different brain break and yoga videos to use.  GoNoodle can be used in the classroom or at home.
Themed Yoga Ideas (Blog Posts)
I've found that incorporating yoga with different themes has been really fun.  I've shared in several different blog posts all the different poses that can be used to go with each theme.  I've also created corresponding cards to go with each theme.  Kids LOVE the themes.  They go really well with different units or are a ton of fun on their own.  I'll often times let the kids pick their theme!
 Interactive Yoga
Let's face it, technology is here to stay!  So let's try adding a little physical activity into that technology.  Interactive yoga does just that!  It's a great way to combine technology time with physical activity, plus it's fun and easy!  Grab this today in the shop or at TpT!
Yoga Cards
Along with the themed yoga I've also put together more traditional yoga cards.  I have two different sets of yoga cards.  One set of cards is your traditional cards with pictures of the kids in yoga poses while the other set is pictures of everyday objects.  Both sets of cards have an explanation of how to get into the pose.  What set I choose would really depend on the class or child.  In my experience it really depends on the group of kids your working with.
GRAB IT
(Both can also be found in my Teachers Pay Teachers store)
If you can recommend any resources  that have worked well for you I'd love to hear!  I'm always looking for more!
You May Be Interested
My store at Pink Oatmeal is full of ideas to get the kids moving at home, in the classroom, and in therapy!  If you prefer Teachers Pay Teachers you can find me there too!
I'd Love To Connect
Let's connect!  Pink Oatmeal is on Facebook, Pinterest, Twitter, and Instagram!  I'd love to hear what you have to say!