Classroom yoga is known for all of it's benefits including increased focus, concentration, and attention as well as promotion of thinking and memory to name a few.  For those reasons alone, incorporating classroom yoga seems like a no-brainer!   Yoga is really easy to incorporate into the classroom from the beginner to the experienced yogi.  Here are five great resources to get you started.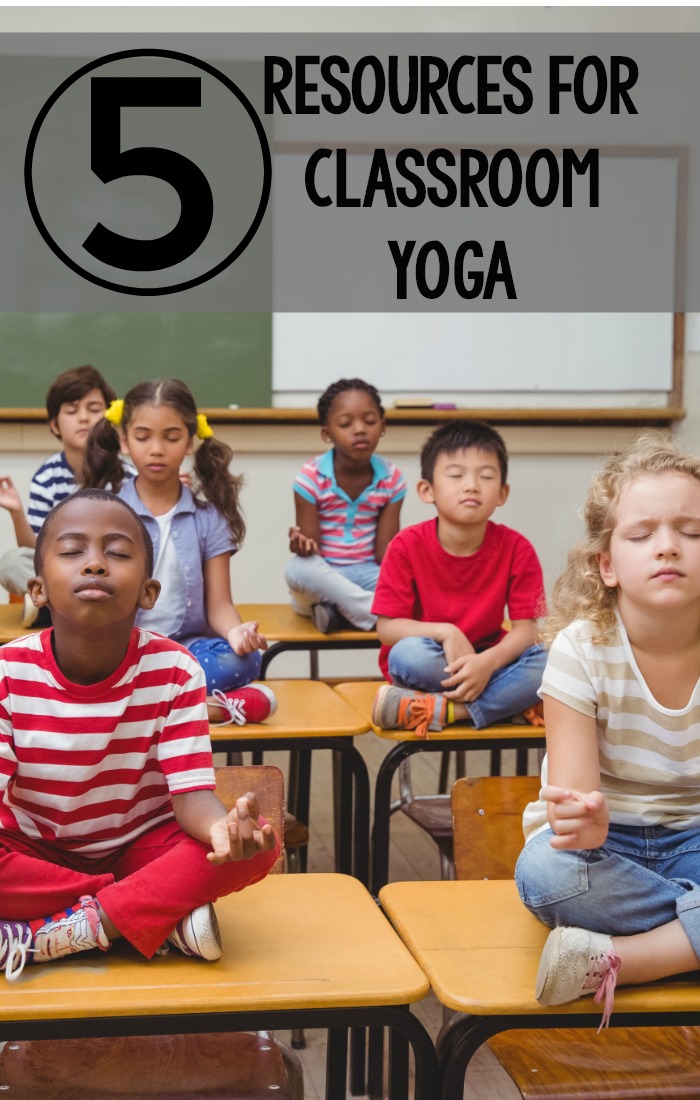 Classroom Yoga Resources
Cosmic Kids Yoga – A YouTube channel dedicated to different ways to do yoga with different themes!
Interactive Yoga – So much fun!  A great way for the kiddos to interact with these yoga games on your iPad, interactive whiteboards, smart TV's, or computer.
Yoga Cards/Printables – How about different yoga cards for any theme, season or holiday?  These are simple poses that all have a themed behind them.  Almost any theme you are using in the classroom has a set of yoga cards and printables to go with it!  These are perfect for incorporating yoga in the classroom every single day with the theme you are using.  The kids are so engaged with these activities!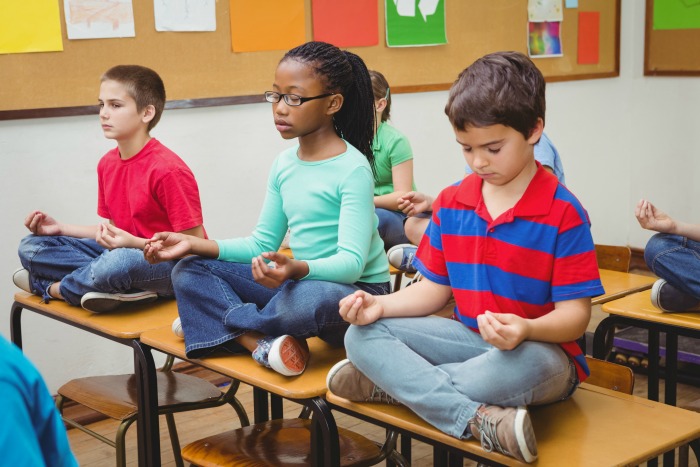 GoNoodle– Have you tried GoNoodle yet?  Part of GoNoodle includes different yoga videos for classroom yoga!
(affiliate link) Yogarilla – I've found that these cute cards are fun for younger kids!  Great for a gross motor time or use during circle time. I love them for a preschool setting.
Get started today!  These cards are available for YOU in the Freebie Library!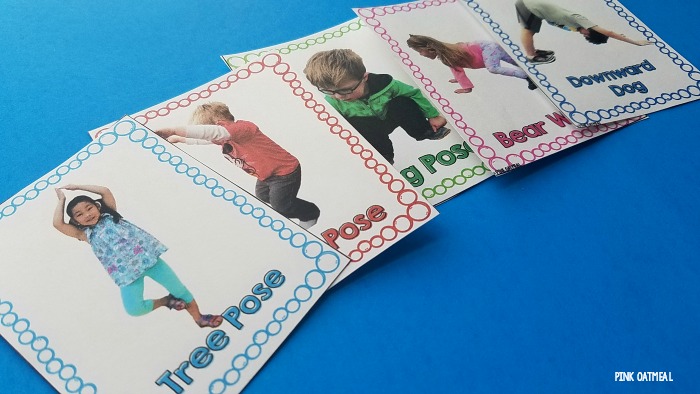 What's your favorite way to incorporate classroom yoga?  Share with us today! 
I WANT TO HEAR FROM YOU
Let's connect!  Pink Oatmeal is on Facebook, Pinterest, Twitter, and Instagram!
YOU WILL LOVE
My store at Pink Oatmeal has ideas to get the kids moving at home, in the classroom, and in therapy!  If you prefer Teachers Pay Teachers you can find me there too with even more ideas to get the kids moving!