December is one of my favorite months for motor planning. With the holidays upon us there are so many fun themed gross motor and fine motor activities that you can try! It's a fun month to break down by themes. Check out these ideas for your December gross motor and fine motor planning!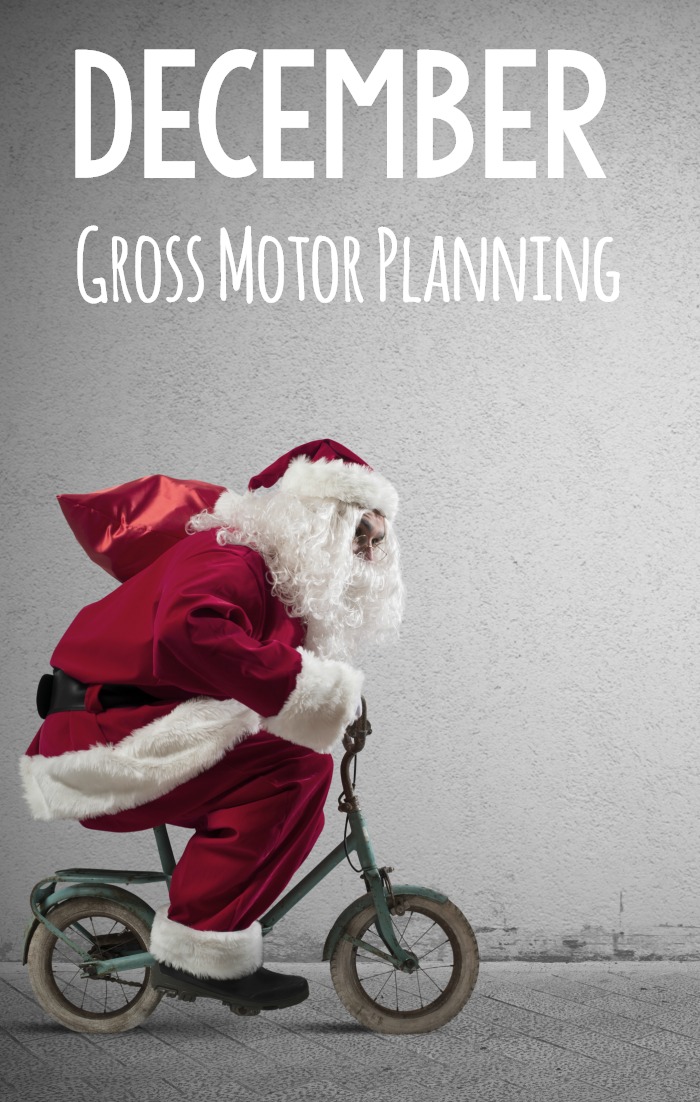 December Motor Planning
The December motor planning schedule is broken down into three different "themes" for the month of December.
Week 1 -Shapes
Week 2 – Reindeer Boot Camp
Week 3– Christmas
Week 4 – Christmas
December Gross Motor Planning – Shapes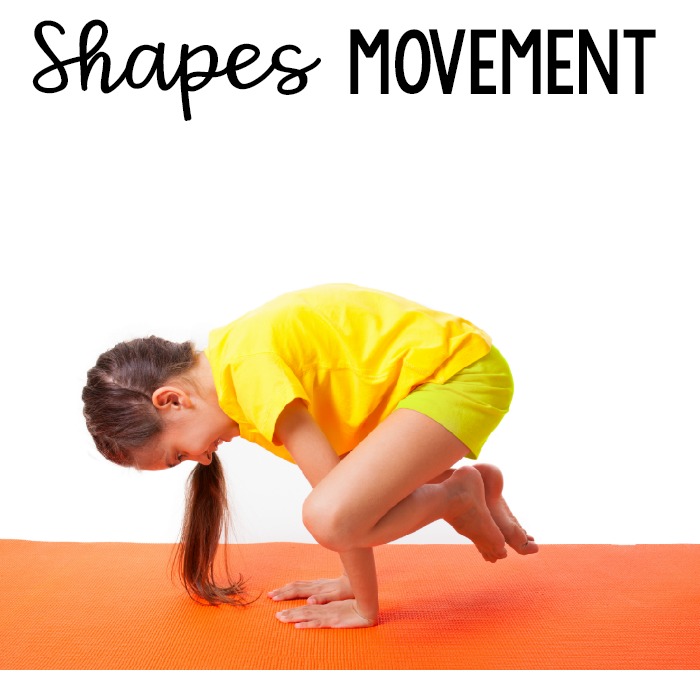 This week is the perfect way to work on gross motor with a shapes theme.
Shapes Yoga is a great way to move your body into different shapes. Kinesthetic learning is an excellent way to learn!
Go on a shapes scavenger hunt. This is a great way to learn and move.
Try the shapes games that are part of Shapes Movement Pack.
Want digital? Be sure to check out the Shapes Movement and Yoga Game!
Shapes Fine Motor Ideas
Make fine motor fun when you add a shapes theme to your fine motor work. Get over 50 pages of shapes themed fine motor activities in the Shapes Fine Motor Pack.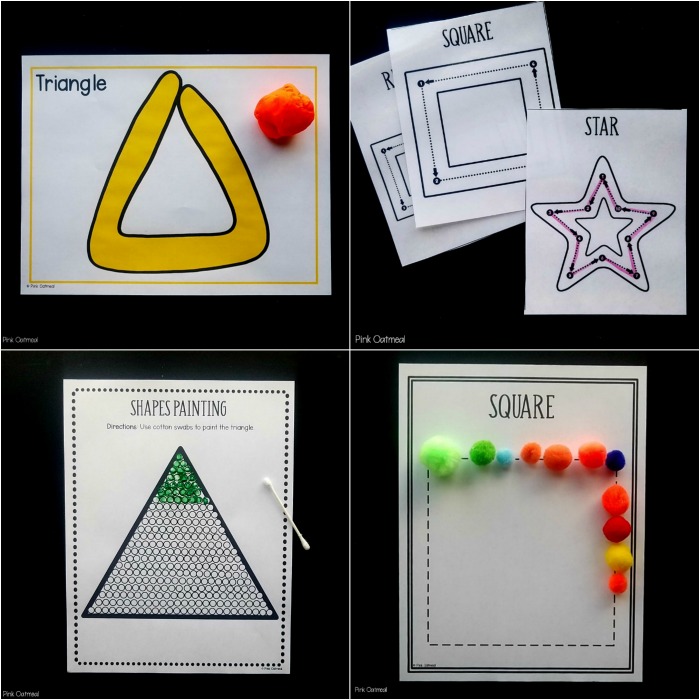 December Gross Motor Planning – Reindeer Boot Camp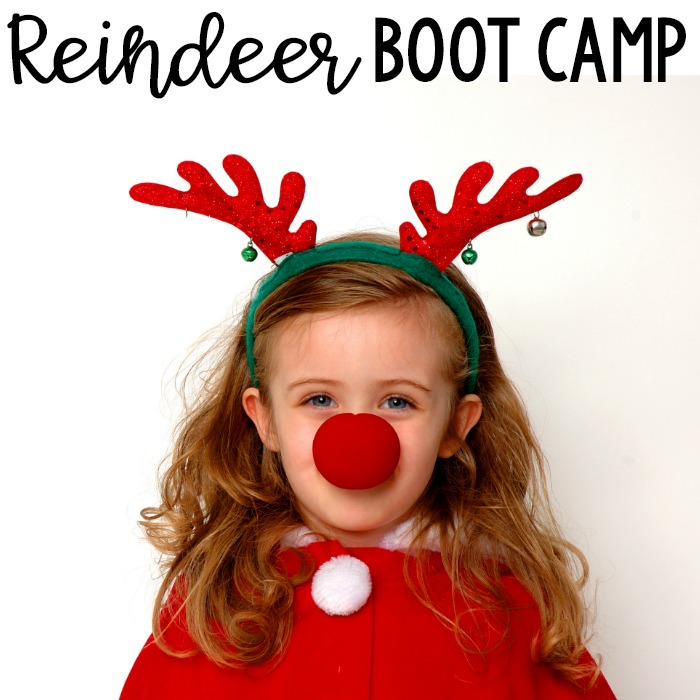 This week is all about getting reindeer ready to pull Santa's sleigh on Christmas night.
Reindeer boot camp is a fun way to add gross motor and strength training during the month of December.
READ ALL ABOUT REINDEER BOOT CAMP – IDEAS AND VIDEOS
Plus, don't miss out on the FREE Reindeer Spinner Movement Game from the freebie library.
December Gross Motor Planning – Christmas Week (2 Weeks)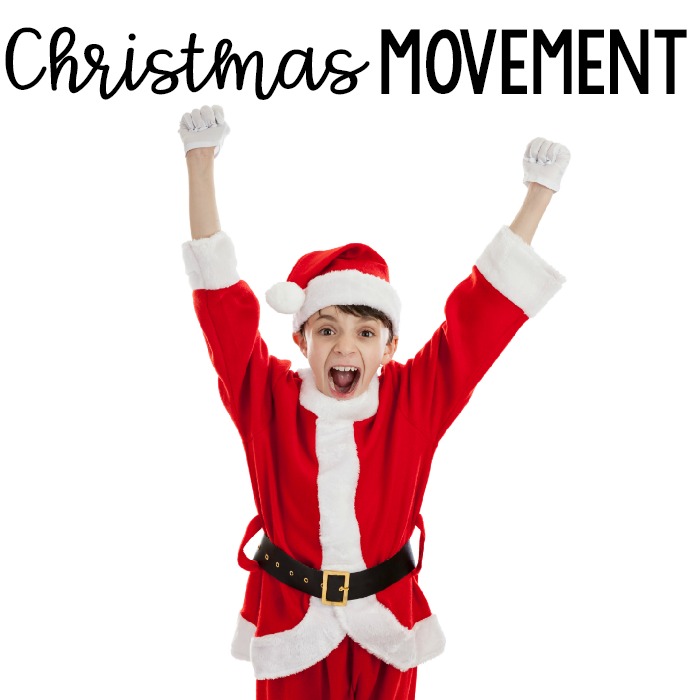 There are so many great activities for Christmas Gross Motor planning. Click on the links below to get full details on each activity perfect for a Christmas theme.
Christmas Yoga Ideas– These fun poses include everything from posing like a Christmas tree to posing like a candy cane!
Christmas Brain Break Ideas – Fast, fun and effective ways to move with a Christmas theme!
Holiday Hop– Music and jumping make this gross motor game a blast.
Christmas Relay – Race to get all of the letters that spell Christmas!
Printable Christmas Activities – All of these activities are gross motor based and ready for you!
Gingerbread Man Brain Break Ideas – Fast, fun, effective and efficient ways to move with a gingerbread theme!
Reindeer Run – (FREE PRINTABLE CARDS) Move your body like each of Santa's Reindeer!
Reindeer Spinner – Freebie in the freebie library!
Snowflake Hop – Move those bodies to stay warm!
Wheelchair Holiday Movement – An awesome option to work on wheelchair activities for the holiday season. This game includes Christmas, Hanukkah and Kwanzza.
READ ABOUT ALL OF THE CHRISTMAS IDEAS HERE
Don't miss out on all of the RESOURCES BOTH PRINTABLE AND DIGITAL that work perfect for in-person, distance learning and teletherapy!
SEE ALL CHRISTMAS RESOURCES FROM PINK OATMEAL
Hanukkah
Pink Oatmeal also has a gross motor pack of Hanukkah resources available for you. This pack comes in both PDF and digital format (PowerPoint file that can convert to Google Slides).
GET YOUR HANUKKAH GROSS MOTOR GAMES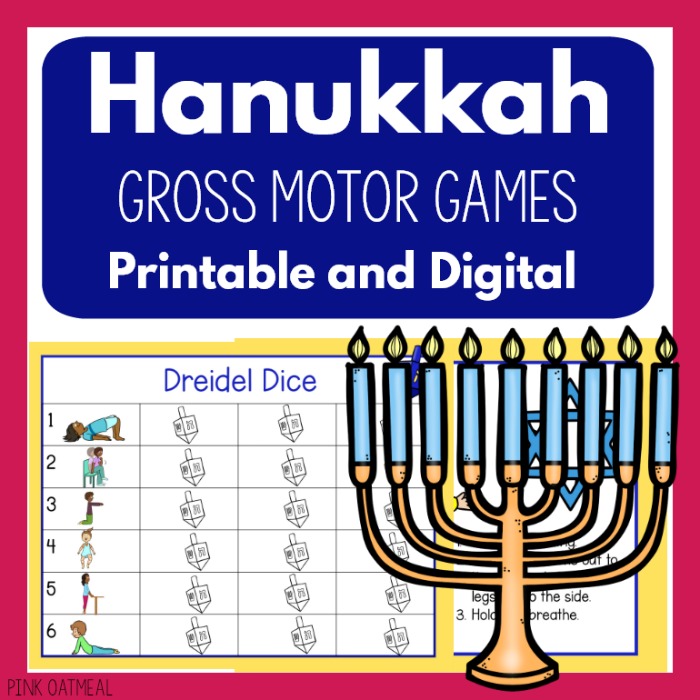 Christmas Fine Motor
Get all of your Christmas Fine Motor planning and ideas in the Christmas Themed Fine Motor Pack.
This pack includes eleven different Christmas themed motor activities and ideas.