Are you a teacher, parent, caregiver, or therapist looking for a fun Christmas Gross Motor Idea?  The Holiday Hop is the perfect Christmas gross motor idea.  This game can be fun from preschool through elementary years.  Check out how we play the Holiday Hop!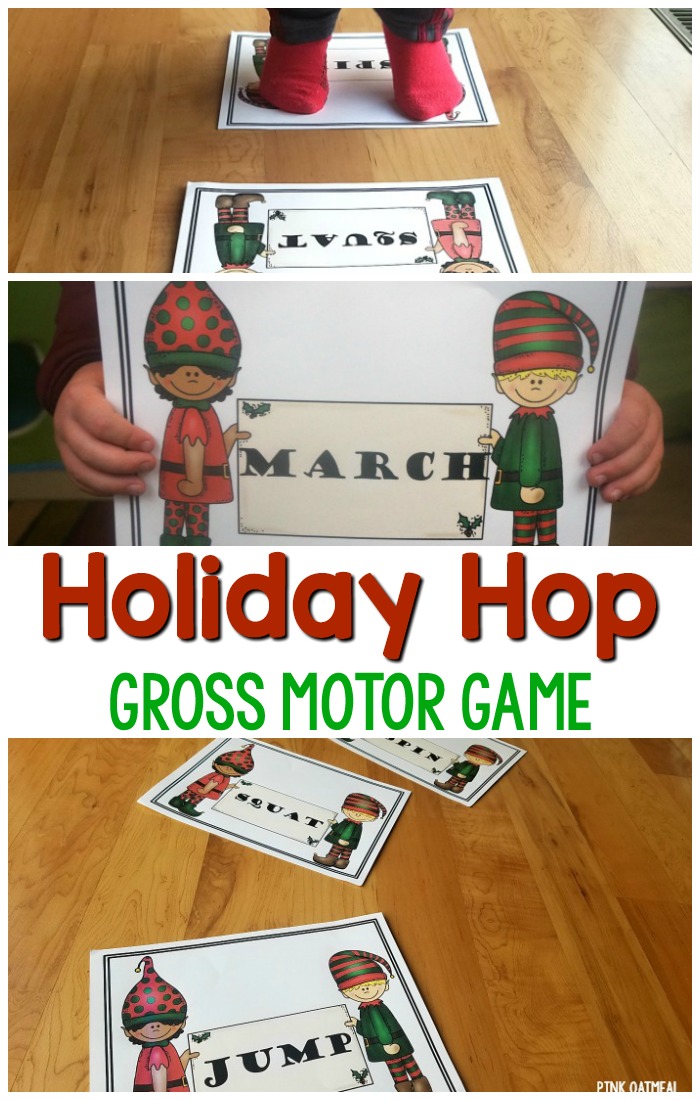 Christmas Gross Motor – Holiday Hop
1.  Lay holiday cards out on the floor with movement words written on the signs.  Have the same amount of cards on the floor as you do kids playing the game.  You can make your own cards on a sheet of paper or I have ready made holiday cards included in my Christmas Brain Breaks, Yoga, and Games.   Laminating the cards is a good idea, that way you can use them again and again.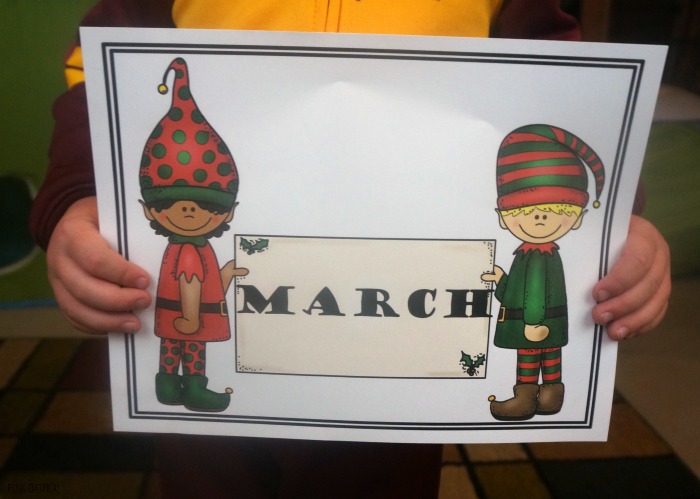 2.  Have music available.  Movement and music go hand in hand!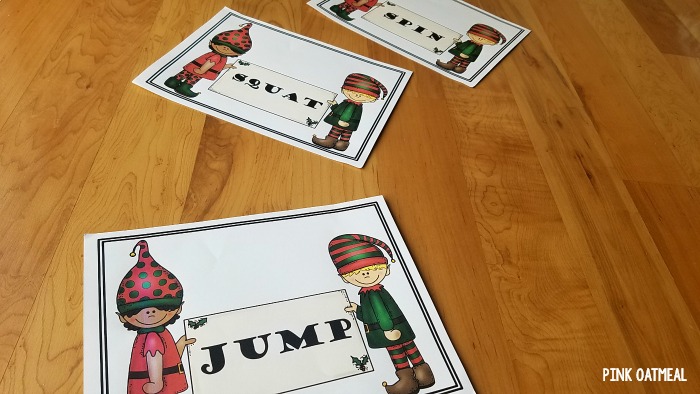 3.  Turn on the music and let the kids hop or walk between the holiday cards- what ever works better in your setting.
4.  When the music stops have the kids perform the action written on their card.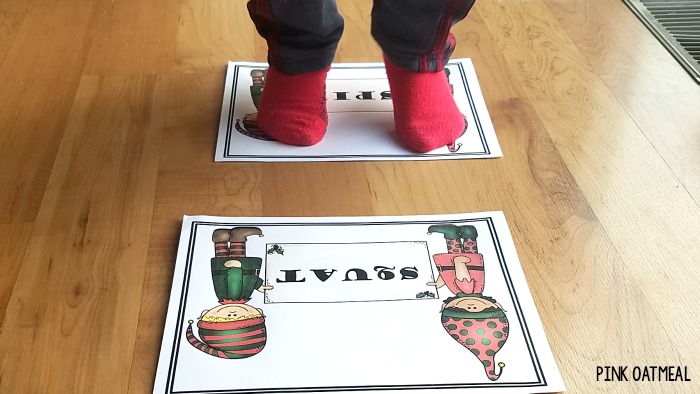 5.  Start the music again and play resumes.
This can easily be modified to a musical chairs like game.  Have one less clover then students playing.  When the music stops the student who is not on the clover is out.
Get Your Own Christmas Brain Breaks, Yoga, and Games
Love this idea, but don't want to spend the time putting it together?  I don't blame you! Get your holiday hop cards ready made as part of the Christmas Brain Breaks, Yoga, and Games set!  Also included in this set are dice games that incorporate movement including Santa Dice, Roll and Move, and Reindeer Race.  There is a sampling of Christmas Brain Break Cards as well as a sampling of Christmas Themed Yoga Cards!  Try a Christmas Relay with Christmas Relay Cards!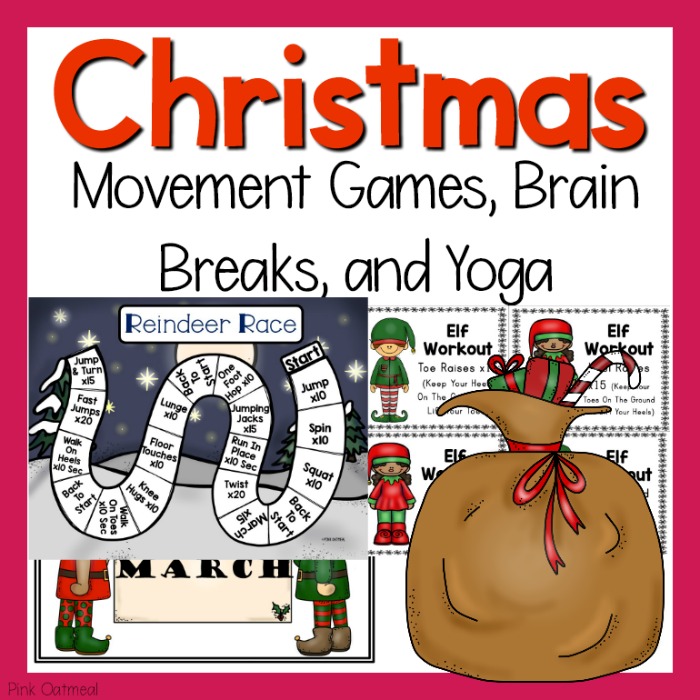 More Christmas and Holiday Gross Motor
Christmas Brain Break and Gross Motor Ideas
I WANT TO HEAR FROM YOU
Let's connect!  Pink Oatmeal is on Facebook, Pinterest, Twitter, and Instagram!