Are you looking for quick and fun ways to move this holiday season?  Do you have kids that need to get all of that energy out?  Do you need the kids to re-focus with all the excitement this holiday season?  Look no further!  Here are fun printable Christmas activities that get the kids moving their bodies and achieve fun and focus!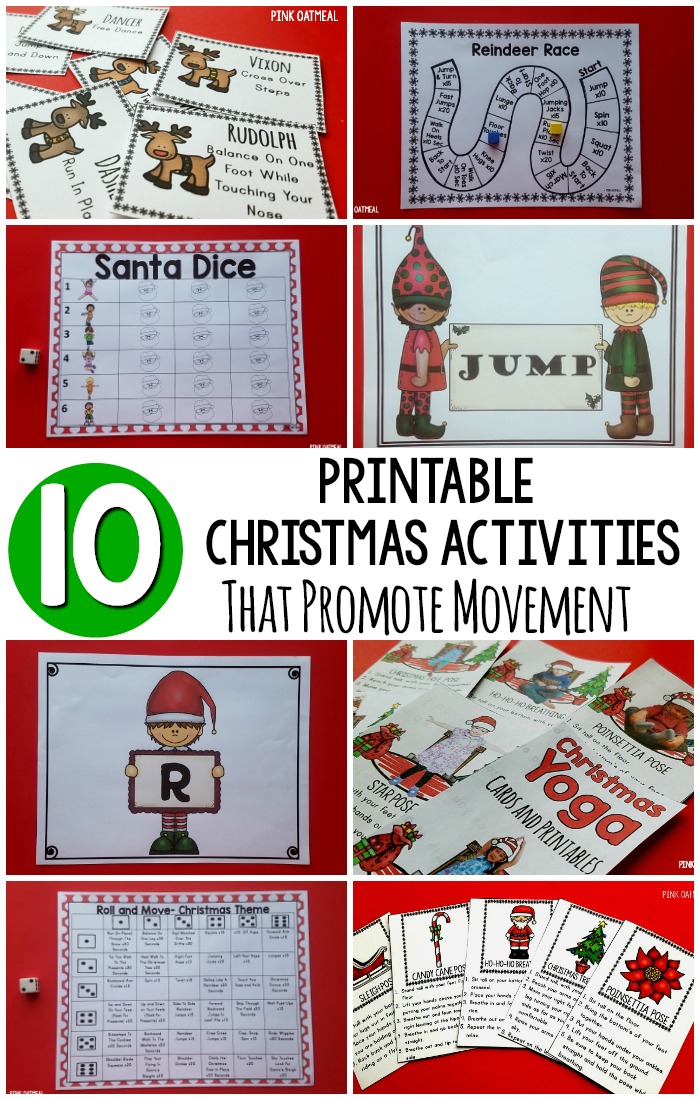 Printable Christmas Activities – That Promote Movement
These activities are perfect for a classroom, daycare, or home.  They are awesome for physical therapy, occupational therapy, or speech therapy.  Use these printable Christmas activities for physical education or a brain break!
Reindeer Run Brain Breaks (These are FREE!) 
Move like Dasher, Dancer, Prancer, Vixon…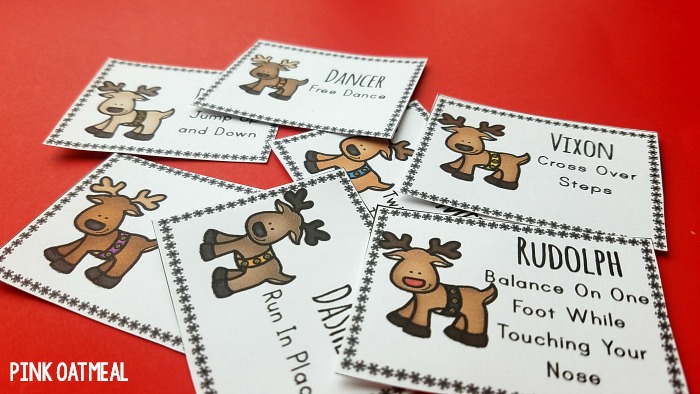 Try posing like a sleigh or a Christmas tree.  A spin on traditional yoga with a Christmas theme the kids can relate too.  The best part, these printables have pictures of real kids doing their best in the poses!
These are the same Christmas themed yoga poses.  The difference is these have common object pictures (like a Christmas tree) in place of someone in the pose.  For some kids these are more fun!  You can pick what's best for your setting – or grab both!
These printable Christmas activities are fun, fast and efficient! Most can be done in small spaces but still do the job to get that much needed physical activity in!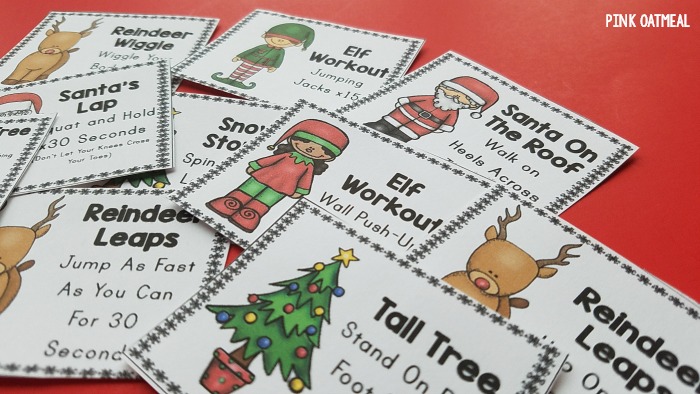 Holiday Hop (Read all about it)
Put on a little music and shake those bodies!  These are found in an awesome Christmas Pack full of fun ways to move with a Christmas theme!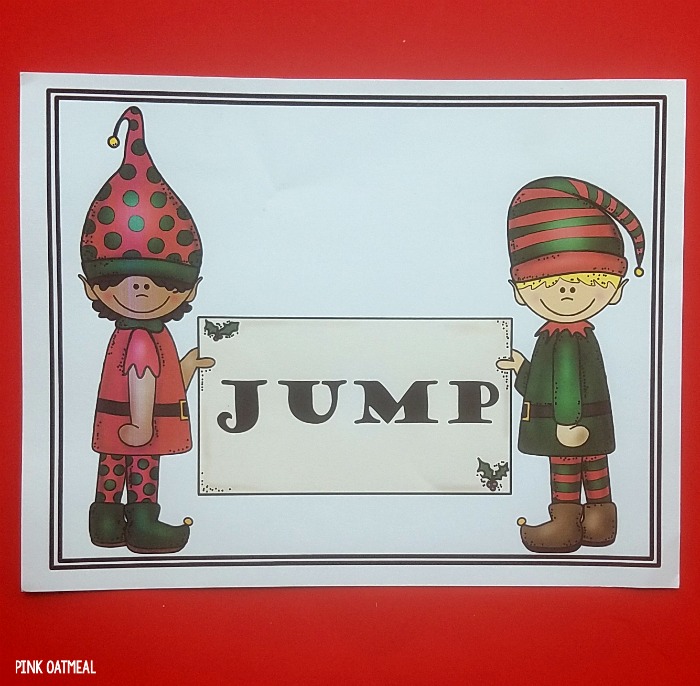 Reindeer Race
This dice game is a great partner game that incorporates movement.  It's also included in the Christmas Brain Breaks, Yoga and Games pack!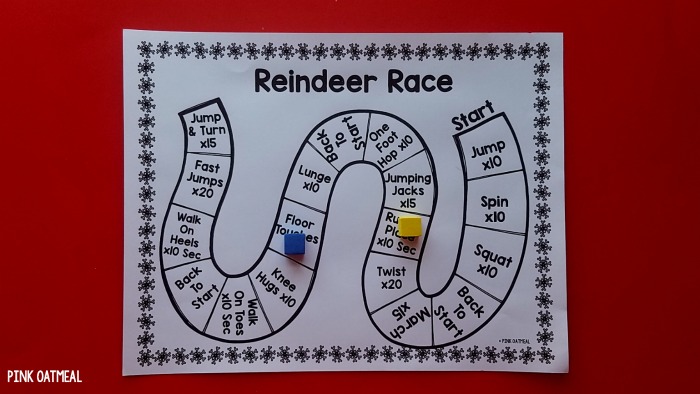 Gingerbread Brain Breaks
Run, run as fast as you can.  Keep those bodies moving with these fun Gingerbread themed brain breaks.  Designed to be fast, fun and efficient!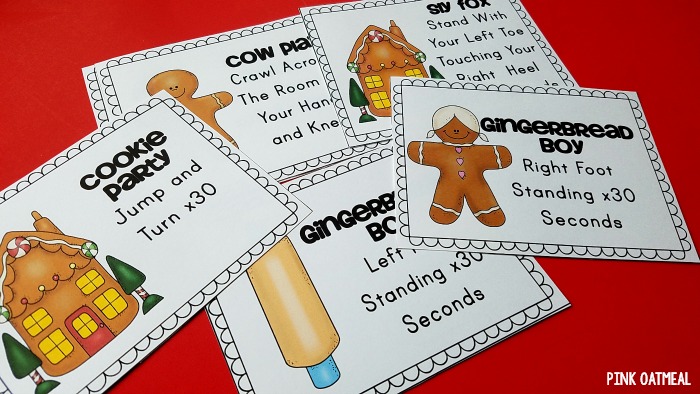 Christmas Relay (Read all about it)
These printables spell out the word Christmas.  The kids race to get them (and if they can) line up and spell out Christmas!  Such a fun way to move.  It's also included in the Christmas Brain Breaks, Yoga and Games pack!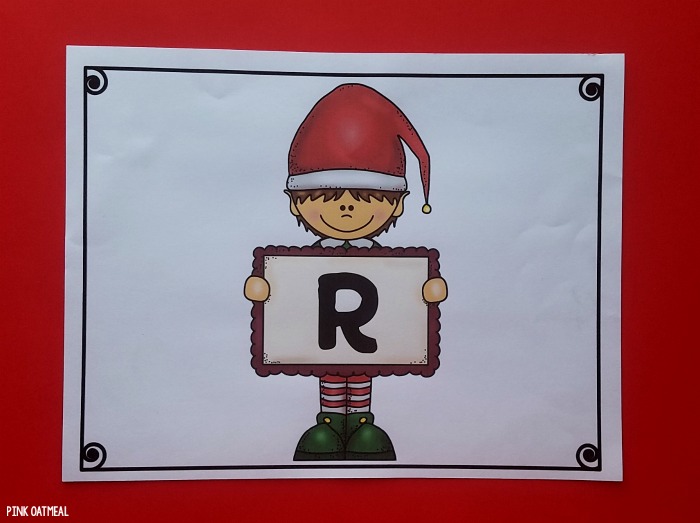 Santa Dice
A fun dice game designed with physical activity in mind.  Roll your dice and perform the movement.  First one to mark off all the Santa's wins.  Play individually, in partners or in a group.   It's also included in the Christmas Brain Breaks, Yoga and Games pack!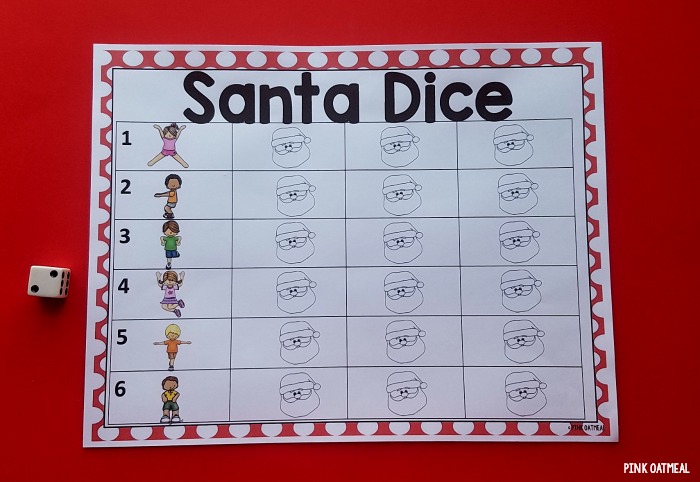 Christmas Themed Roll and Move
Roll the dice to find your move.  Use this as a game or brain break.  Cross off the moves as you complete them or just play for fun! It's also included in the Christmas Brain Breaks, Yoga and Games pack!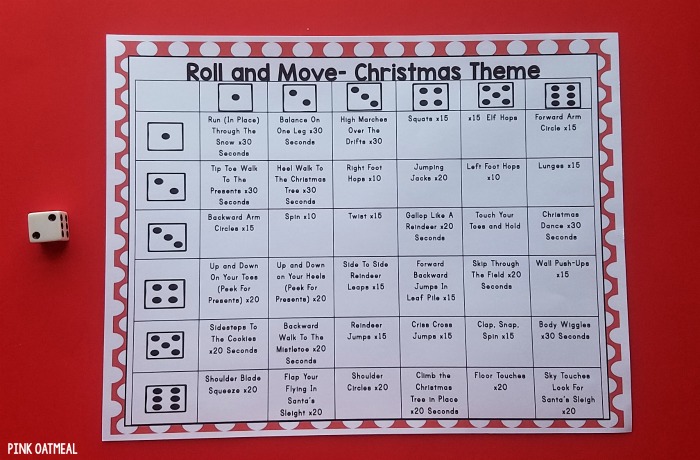 Hopefully you've found the perfect printable Christmas activity to promote movement in your home, daycare, school, or therapy session!
YOU WILL LOVE
My store at Pink Oatmeal has ideas to get the kids moving at home, in the classroom, and in therapy!  If you prefer Teachers Pay Teachers you can find me there too with even more ideas to get the kids moving!