Valentine's Day will be here in just a few short days. Valentine's Day often comes with Valentine's Day parties or celebrations. It's also the perfect time to go with a Valentine's Day theme for your motor planning. There are a lot of fun ideas out there that can be used for gross motor time, fine motor skills, brain breaks, and getting physical activity in with a Valentine's Day theme.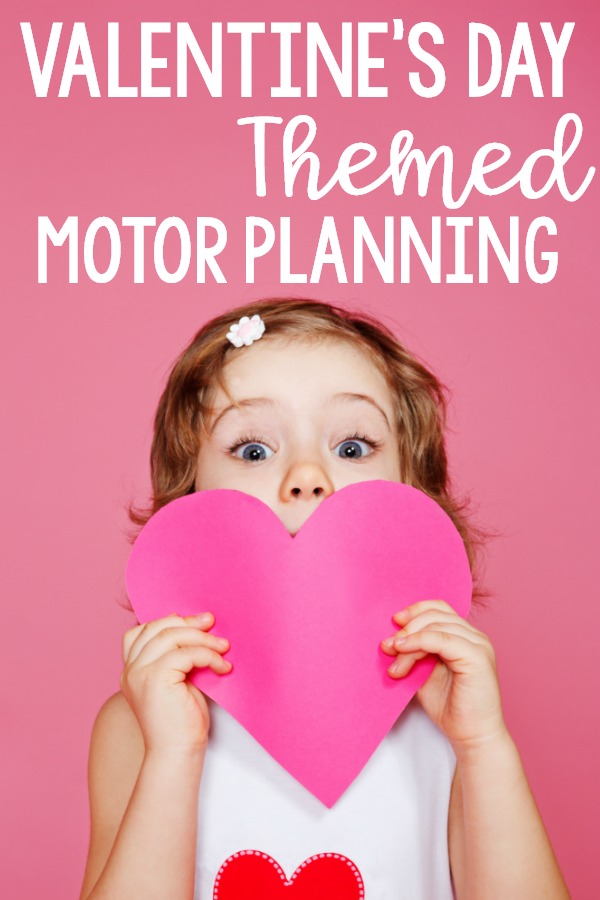 Valentine's Day Gross Motor Games
There are so many great Valentine's Day activities that are perfect for incorporating movement, gross motor skills and fine motor skills with a Valentine's Day theme! The conversation heart hop is a must to try!
See it in Action
Maybe you are into Valentine's Delivery Games? You can play this game with one person or make it a relay!
Valentine's Day Delivery Gross Motor Game
How about delivering Valentine's? Check out the Valentine's Day Delivery Relay where you can get the job done fast!
See it in action!
The heart hustle is a fun print and play game. This game could also be played digitally. All you need is a dice. Roll and play!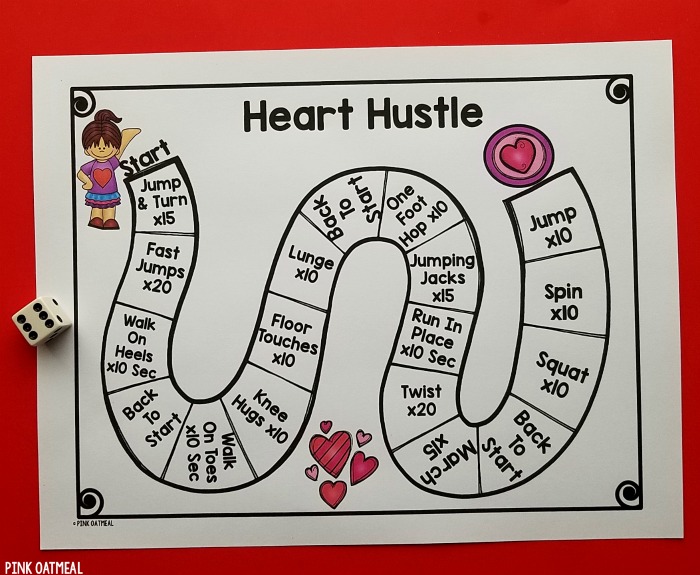 Remember cootie catchers or fortune tellers? Maybe I'm aging myself a bit!?! These were all the rage growing up in the 90's and they are the perfect way to add movement at Valentine's Day too!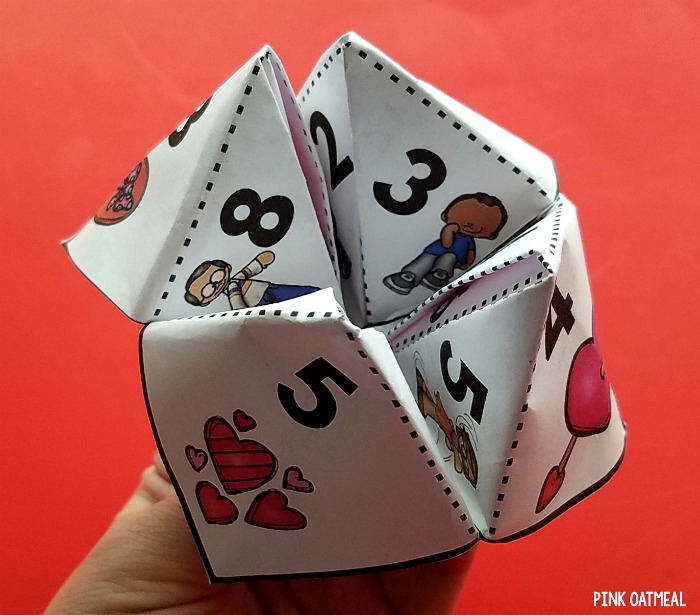 Valentine's Day Games
How about some Valentine's Day games that can be played in a digital manner or printed? This is a great option to use in person or for distance learning and teletherapy! Pink Oatmeal has you covered with several different options!
VALENTINE'S DAY GROSS MOTOR GAME
In this game you choose from the different Valentine's Day symbols. When you pick the symbol you will do the associated move. This game can easily be played on a computer, tablet, or interactive whiteboard. Make it part of your Valentine's Day obstacle course!
VALENTINE'S DAY MOVEMENT STORY
This movement story is all about moving with a Valentine's Day theme. This can be used in a digital manner or you can print it out and use it that way too. The images show the different movements as you are reading through this adorable themed story!
VALENTINE'S DAY WHEELCHAIR GAME
Don't forget that this game can also be easily printed. Use the printables however you would wish. Use them on a bulletin board, wall, door, or even in the hallway!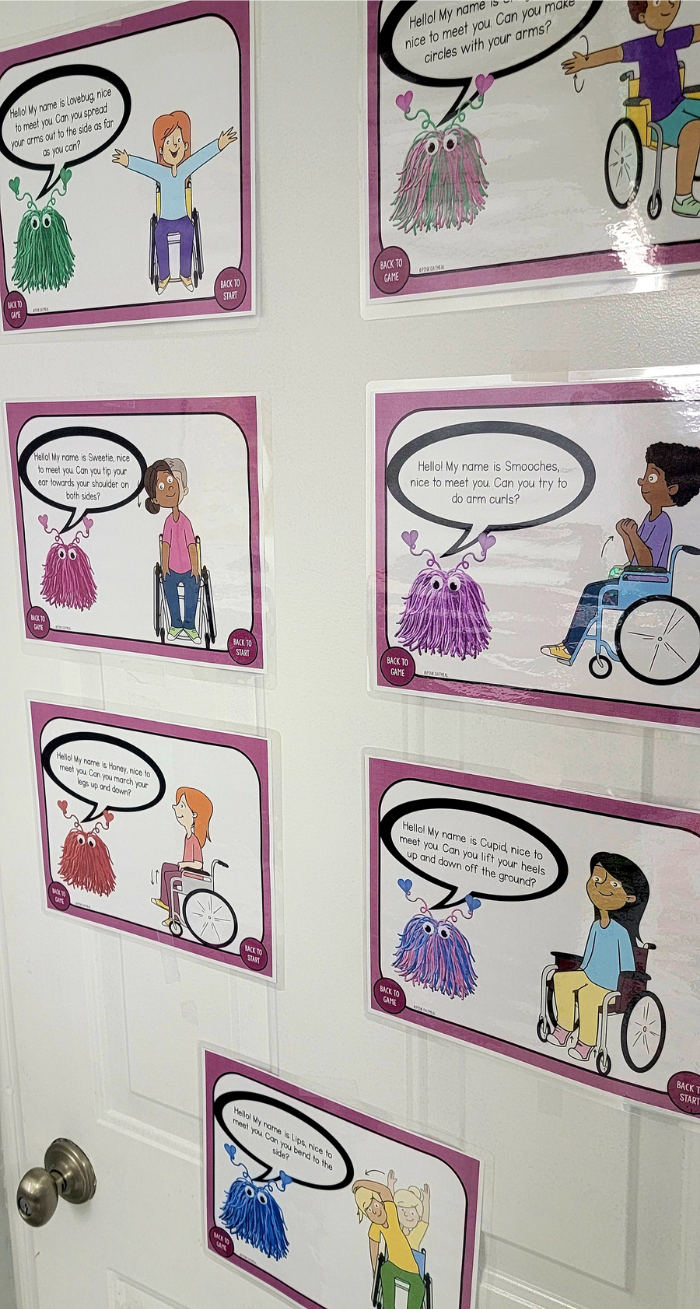 VALENTINE'S DAY COUNTING GROSS MOTOR MOVEMENT GAME
The Valentine's Day Counting game is the perfect way to work on one to one correspondence while moving. Your kids will love counting candy hearts and moving!
This is a great game to pull up on your tablet and play. Get an entire classroom involved by pulling it up on your interactive whiteboard!
This game can also be printed and used in printable format however you wish!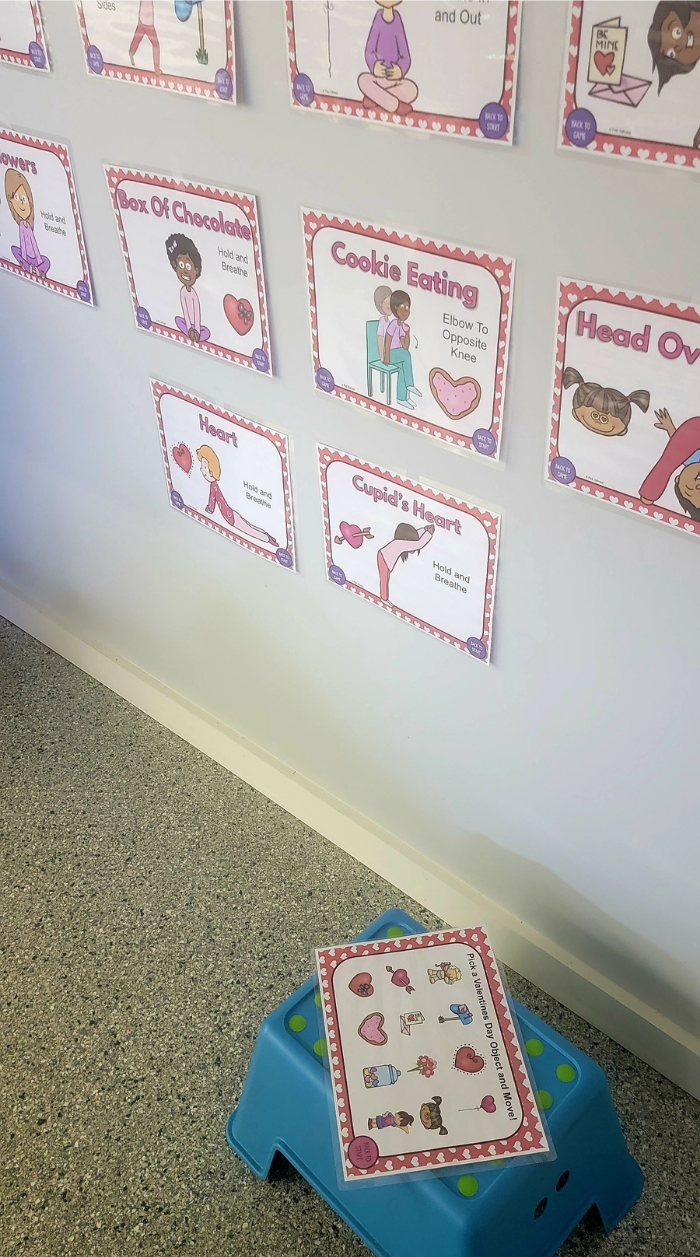 Maybe you are working on pre-writing? This adorable Valentine's Day sea creature pre-writing game is the best! Engage kids in their pre-writing strokes by meeting fun sea creatures. Get to know the sea creatures name and perform the pre-writing stroke they ask you to do!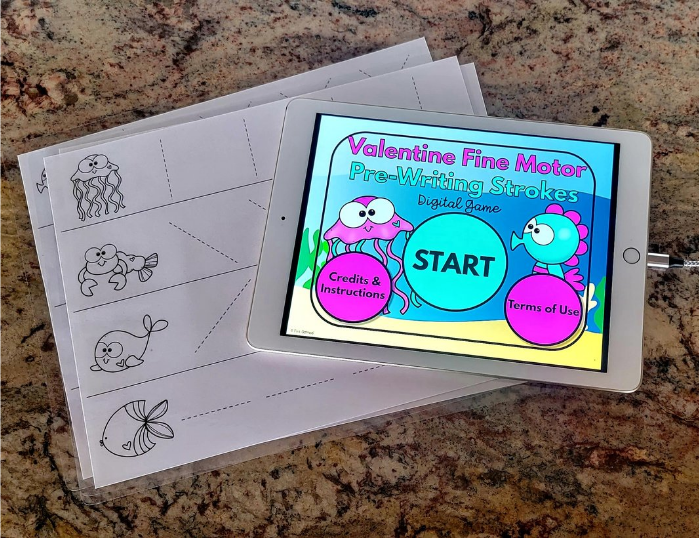 Valentine's Day Yoga
Have you tired Valentine's Day Yoga yet? Pose like cupid or like you are delivering a card! Read all about all of the different Valentine's Day Yoga for kids pose ideas!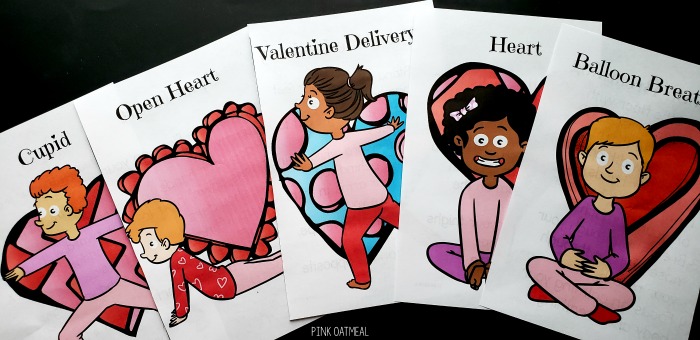 Valentine's Day Brain Breaks
Valentine's Day Brain Breaks are fast, fun, and effective movement ideas that can be done quickly with no props needed! These are great for a single kid or an entire classroom. Read about all of the ideas in the Valentine's Day Brain Break Ideas post.
Valentine's Day Sensory and Motor Paths
Creating obstacle courses or motor/sensory paths are fun and pretty easy with the Valentine's Day Sensory and Motor Path printables. I especially like how easy it is to change them up by switching up the printables or changing the arrangement. Check out one way of setting it up in the video below. I also love to add the handprints to the wall for more vertical surface work!
Conversation Heart Movement Game
No time to prep anything? No worries, try Conversation Heart Brain Breaks that are digital! Pull these up where you can utilize PowerPoint. Project on your white board and let the kids pick their conversation hearts and move their bodies. No white board? Try playing it on your tablet(that's what I do) with the free PowerPoint app. A great option for traveling therapists.
The
Valentine's Day Dance
board game is a fun matching and moving game that is available for members only.
Valentine's Day Fine Motor Activities
The Valentine's Day Fine Motor Activities are a must for Valentine's Day week. There are so many fun fine motor activities and plenty that you can send hoe to love ones! Read all about the different fine motor activities for Valentine's Day.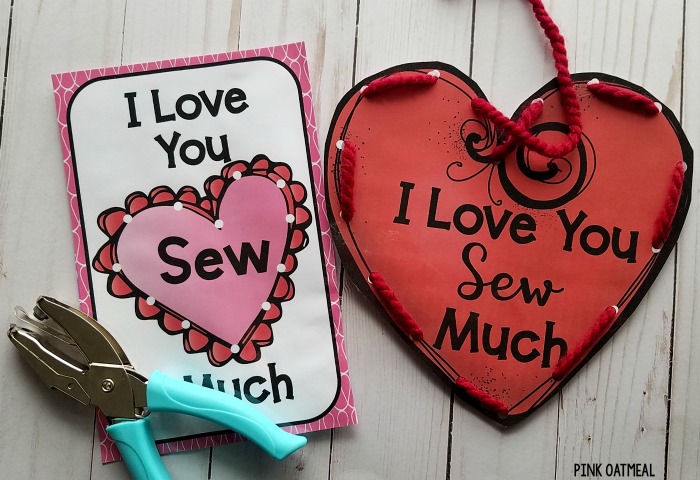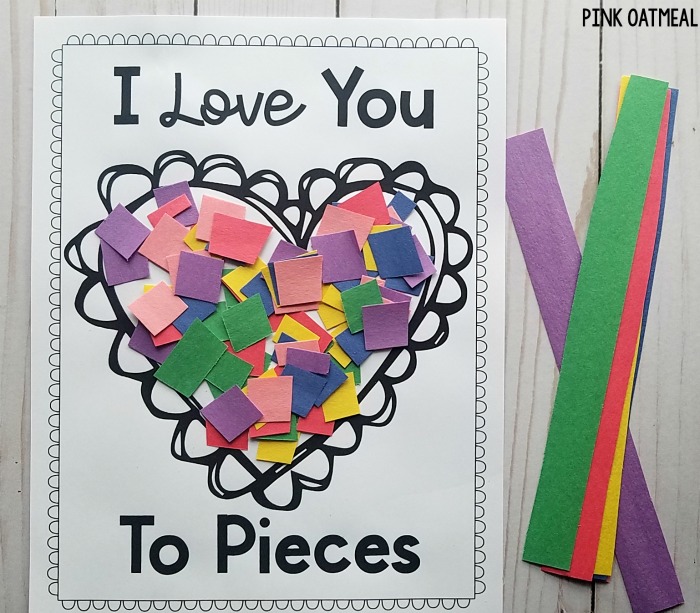 Valentine's Day Freebies
Get your free Valentine's Day Flowers fine motor activity in the freebie library.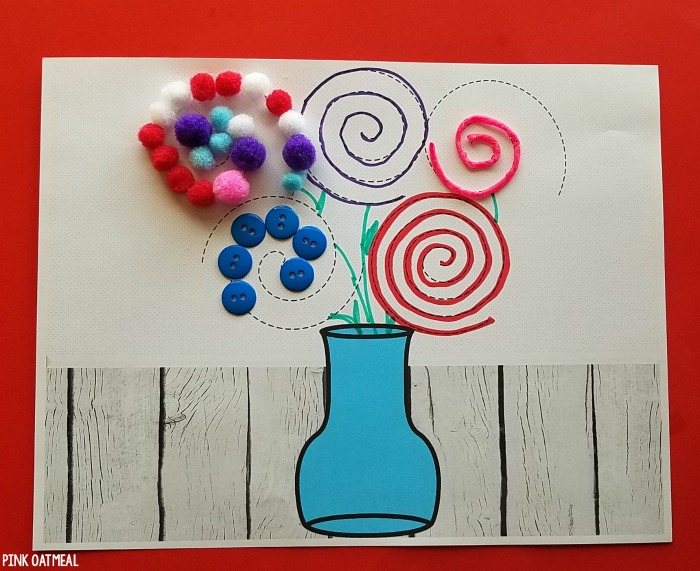 Grab your fitness hearts in the freebie library. Not only are these are great for Valentine's Day, but they are excellent for the entire month of February as it is American Heart Month.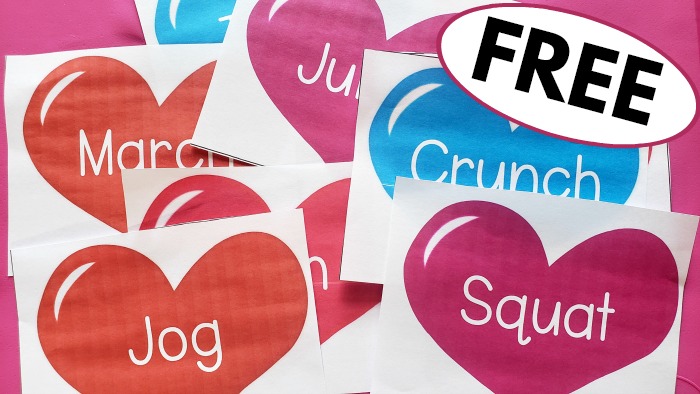 Valentine's Day Resources For You
Pink Oatmeal has a huge selection of ready made Valentine's Day resources for you! There are printable resources, digital resources, games, yoga cards, fine motor activities and more. Safe yourself time, energy, and effort by getting your hands on these Valentine's Day resources today!
CLICK HERE TO SEE ALL OF THE VALENTINE'S DAY RESOURCES FROM PINK OATMEAL
Click on the NAME of the resource to get a full description of what is included.