We know that there are several benefits associated with kids yoga.  We are starting to see it being implemented at homes, schools, therapies, and programs.  I love trying to find ways to implement yoga as part of what is happening in the day or as part of a unit.  This not only makes it a little more fun, but also helps keep with the them of the lesson or season.  A simple way of doing this is implementing yoga for every season.  This means that you can have poses that are associated with the fall, winter, spring and summer.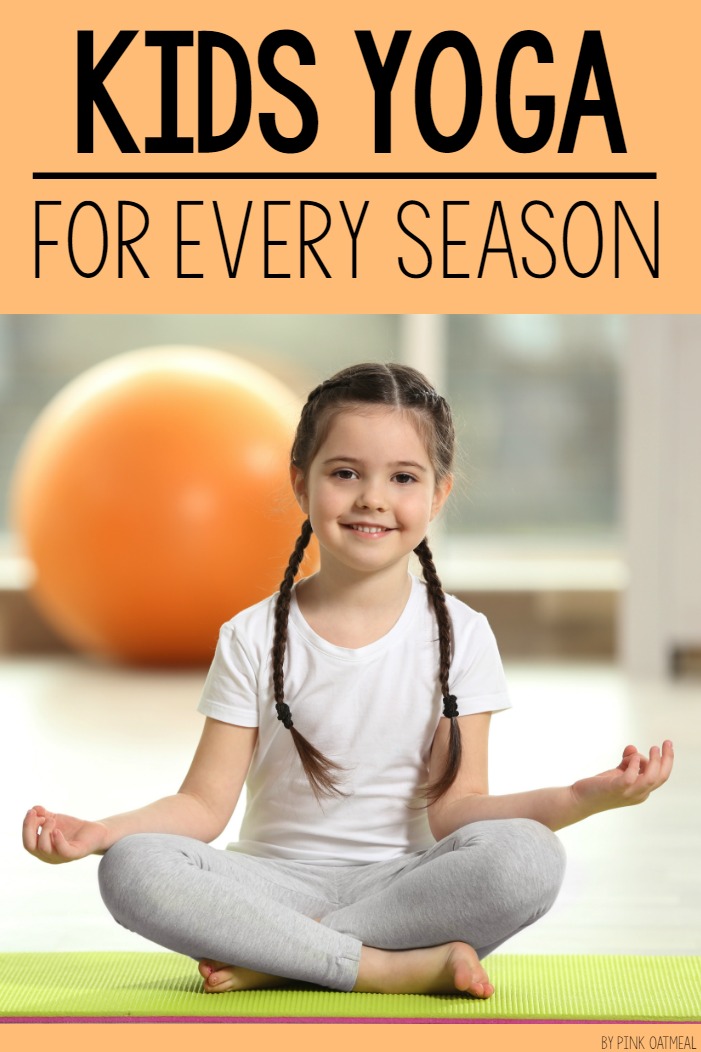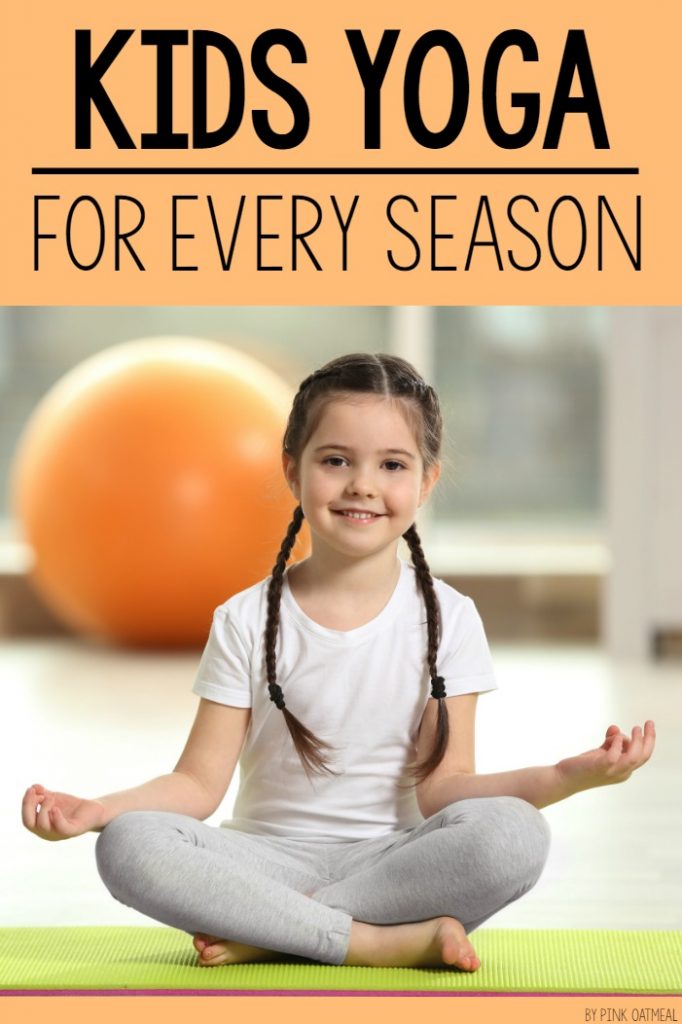 Kids Yoga For Every Season
Making kids yoga and movement fun is the goal.  Adding themes to different movement is a really fun way to do this.  Taking traditional yoga poses and turning them seasonal, makes it easy to use year round.
When it comes to kids yoga, don't be afraid to try something new!  Don't stress about perfecting
Seasonal Kids Yoga Ideas
Fall/Autumn Yoga – Pose like a scarecrow or falling leaf!  My personal favorite is the pumpkin pose.  There are so many different fall themed poses to choose from.
Winter Yoga – Pose like a snowman or ice skater! This is the perfect way to get out all of the energy during the winter months!
Spring Yoga – Pose like a flower or butterfly!  Spring is such a welcomed season.  Not only will the kids love the Spring Themed Kids yoga poses, but so will you!
Summer Yoga – Hello summer!  Summer themed poses include some favorite past times such as swimming and baseball!  Make this a part of your camp, classroom, home or therapy sessions!
Get Yoga For Every Season
Imagine how great it would feel to have all of this seasonal yoga created and ready to use!  Not only would you have it all, but you could feel confident knowing that your kids (and you!) are having fun with physical activity and movement!  With the seasonal yoga bundle you will have cards for each season that your kids love.  You will have screen free activities to promote movement.  You will have fun activities for your brain breaks, morning meetings, home or therapy sessions.  You won't have to be spending time searching and creating your own resources, it's all done for you!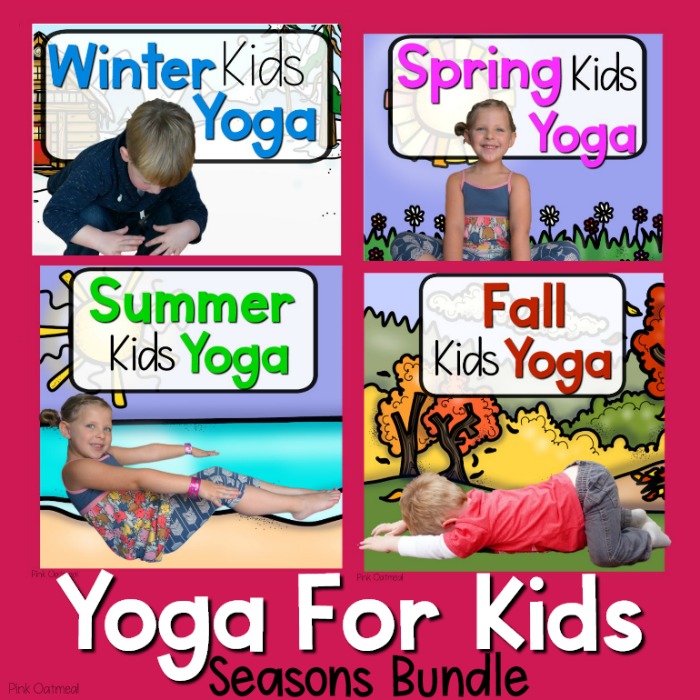 I WANT TO HEAR FROM YOU
Let's connect!  Pink Oatmeal is on Facebook, Pinterest, Twitter, and Instagram!