It's June!  Hooray for summers arrival.  It's always so appreciated in the Midwest.  I love being able to get outdoors on a more regular basis.  I'll admit, I'm not a cold weather fan, not one tiny bit.  Summer is a great time to get outdoors!  Around here, we have outdoor yoga classes in the summer that are really popular.  It's the perfect time not only for adults to get outdoors and do yoga, but so can the kids!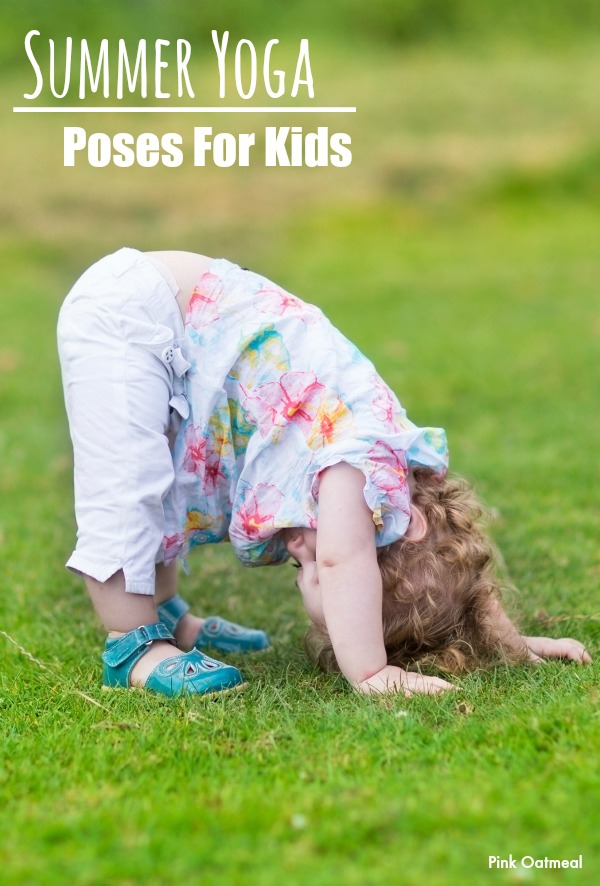 Summer Yoga
Baseball Player Pose
Chair Pose.
Crab Pose
Reverse Table Top.  Add movement to walk like a crab!
Boat Pose
Boat Pose. Can also be done in partners.
Fish Pose
Fish Pose.
Rowing Pose
Sit tall with your spine nice and straight.  Row to your left and row to your right.
Star Gazing Pose
Corpse Pose.  Relax and breath while gazing at the stars.
Swimming Pose
Bow Pose.
Running Pose
Stand tall, lunge forward and place your hands on the ground.  Don't let your knee go in front of your toe.  Repeat on the opposite side.
Star Fish Pose
Star Pose.
Bird Pose
Dancer Pose. 
Summer Yoga For Kids
Imagine how great it would feel to have cards and printables created for you!   Not only would you save the time and effort doing it yourself, but you could feel confident knowing that your kids (and you!) are having fun with physical activity and movement!
You will have fun yoga poses and movements  that your kids love.  You will have screen free activities to promote movement.  You will have fun activities for your brain breaks, morning meetings, home or therapy sessions.  You won't have to be spending time searching and creating your own resources, it's all done for you!  Get your Summer Themed Yoga Cards and Printables Pack from Pink Oatmeal today!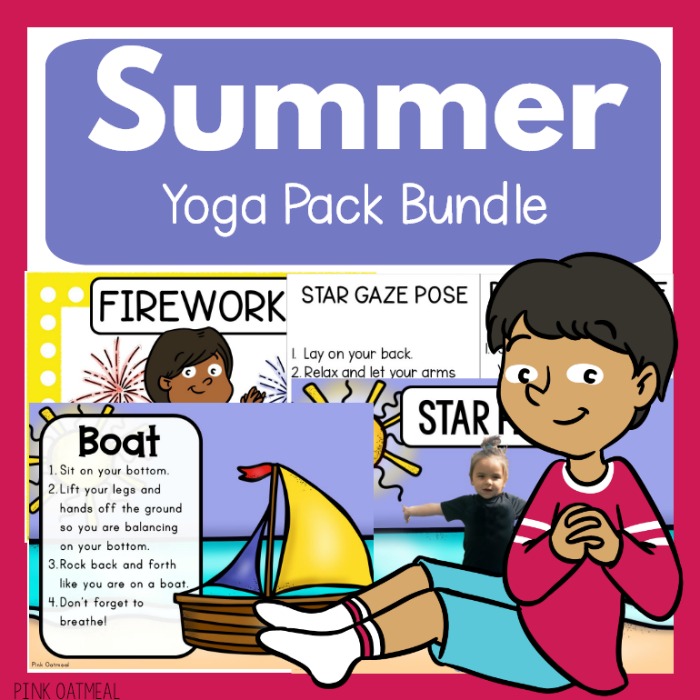 Get All Your Summer Movement
Upgrade and get even more summer themed movement activities! Get everything you need to make movement fun this summer.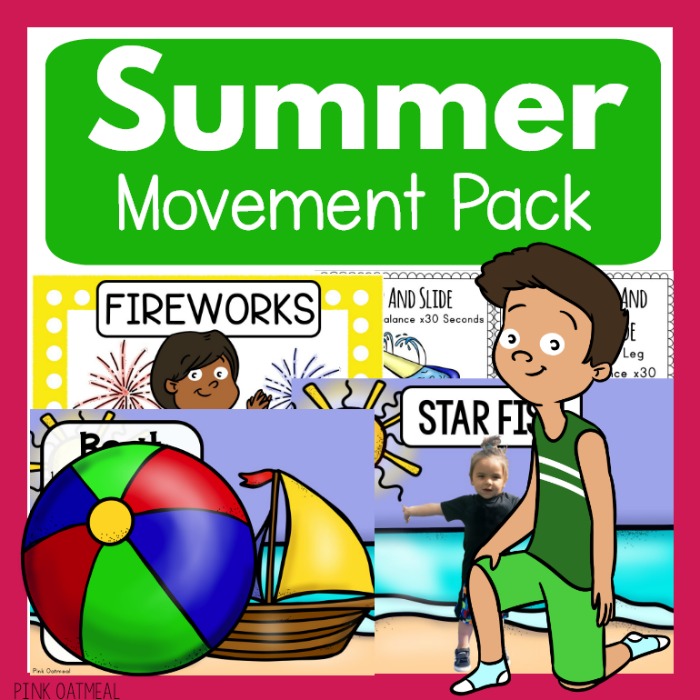 I WANT TO HEAR FROM YOU
Let's connect!  Pink Oatmeal is on Facebook, Pinterest, Twitter, and Instagram!