How many kids do you know that say they want to visit space? I'm sure there are a few out there! Space can be a really fun unit to learn about. As a teacher, adding yoga to your space unit adds a fun learning component with the benefit of movement to your lesson. Maybe you are a parent or therapist and have a kid that loves space and you want to find fun ways to encourage them to move. Space yoga may be just what you are looking for!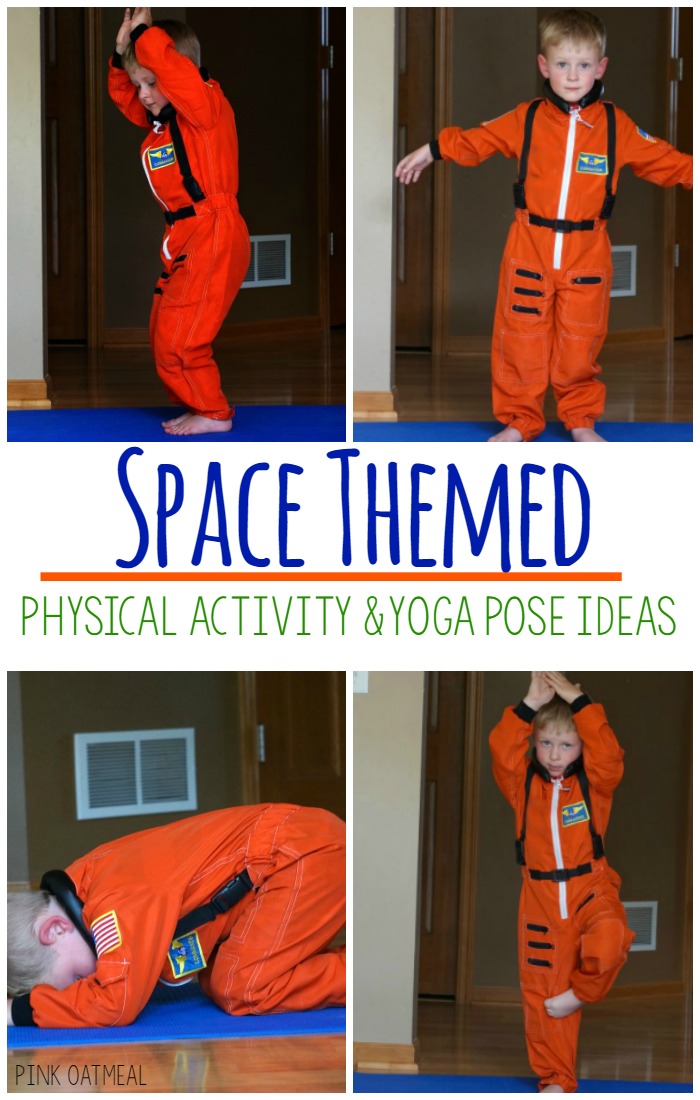 Space Yoga Pose Ideas
Space yoga is fun and an excellent way to add movement into the day. Get started right now using Space Themed Yoga Cards and Printables. Save yourself time and effort and feel confident you will have the perfect space themed movement activity.
Meteor
Airplane Pose – Think of a meteor flying through space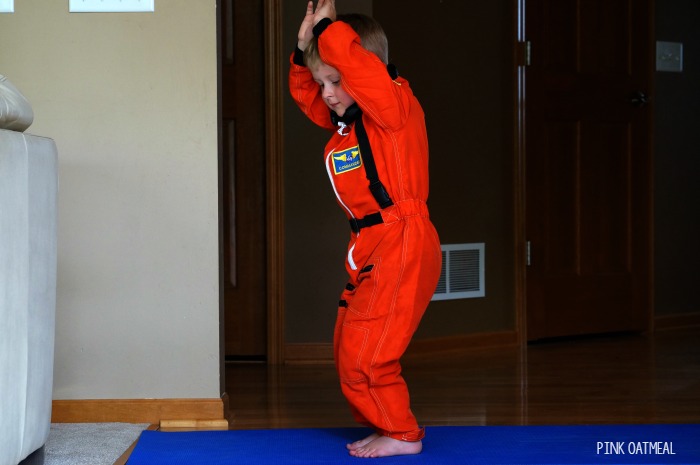 Rocket
Chair Pose – Move to standing and add a jump at the end like a rocket blasting off!
Moon
Moon Pose
Astronaut
Mountain Pose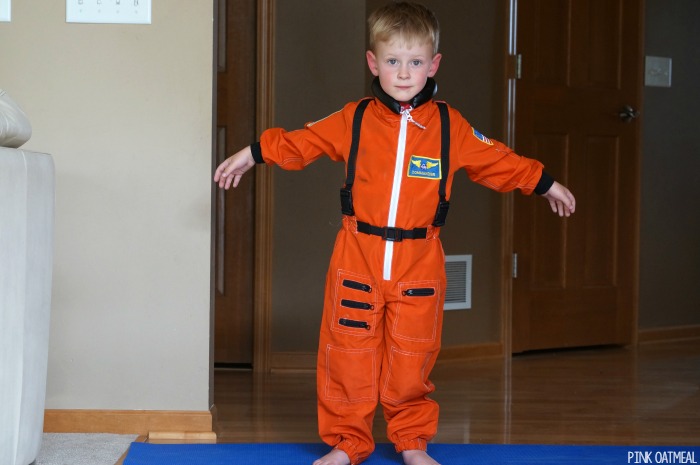 Star
Star Pose
Asteroid
Child's Pose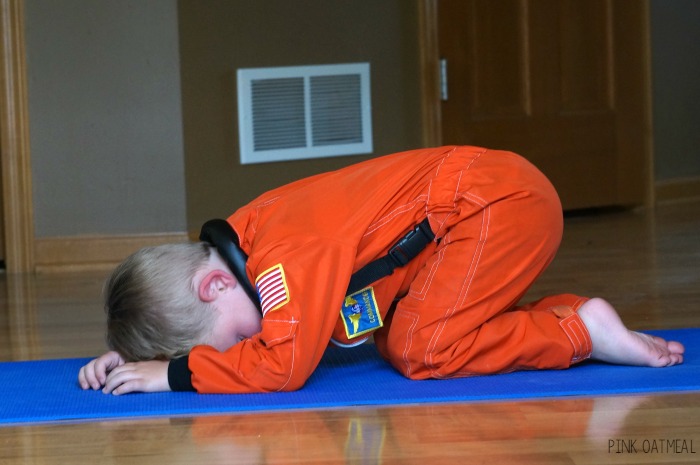 Telescope
Cobra Pose – Look up like you are looking through a telescope into space!
Satellite (Partner Pose)
Partner Boat Pose – Gently rock back and forth like you are orbiting the earth.
Shuttle
Tree Pose – Raise your arms over your head like a shuttle blasting off!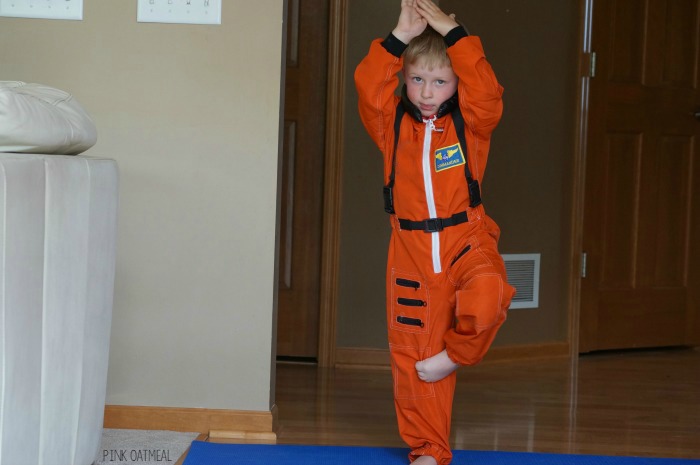 Star Gaze
Resting Pose – Look up at the stars over head.
Earth
Stand tall. Keep legs hip width apart. Reach your arms out to the side. Bring your fingers together above your head forming a circle (the world) with your arms. Breathe in and out!
See more ideas for incorporating yoga for preschoolers!
Get Your Space Yoga Cards and Printables
Think about how great it would feel to have everything you needed created for you to make space yoga happen now! Not only will you have fun themed space movement ideas, but you can also feel confident knowing that you and your kids will love these moves and be so engaged in learning. This is the perfect way to combine movement and learning! Pink Oatmeal has everything you need ready to go. Buy Space Yoga Cards today!

Space Theme Movement Pack
Get all things space and SAVE MONEY. This pack is perfect for all of your Space Theme movement needs!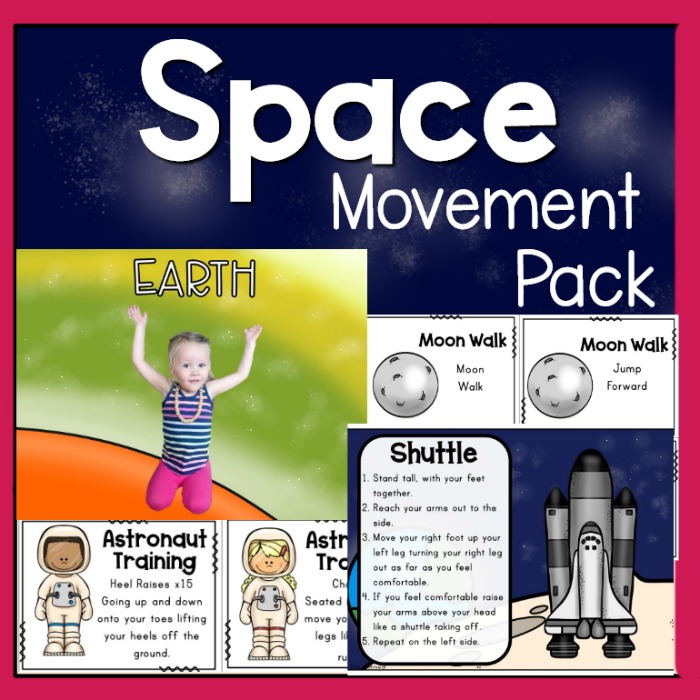 MORE YOGA
Get more yoga ideas with more themes on Pink Oatmeal!
I WANT TO HEAR FROM YOU
Let's connect! Pink Oatmeal is on Facebook, Pinterest, Twitter, and Instagram! Come follow me!