As a mom of a two year old and baby I've found that tummy time while the two year old is up poses a bit of a challenge.  My toddler adores his little brother and wants to be around him at almost all times when he is awake.  I'm thrilled that he loves him, but I've had to be creative when coming up with ways to keep him busy while the baby is doing tummy time.  I finally concluded that the best way to do this was to incorporate my toddler into tummy time.  Of course, like tummy time, this is very supervised!  Here are some of my tricks to incorporating a toddler into tummy time.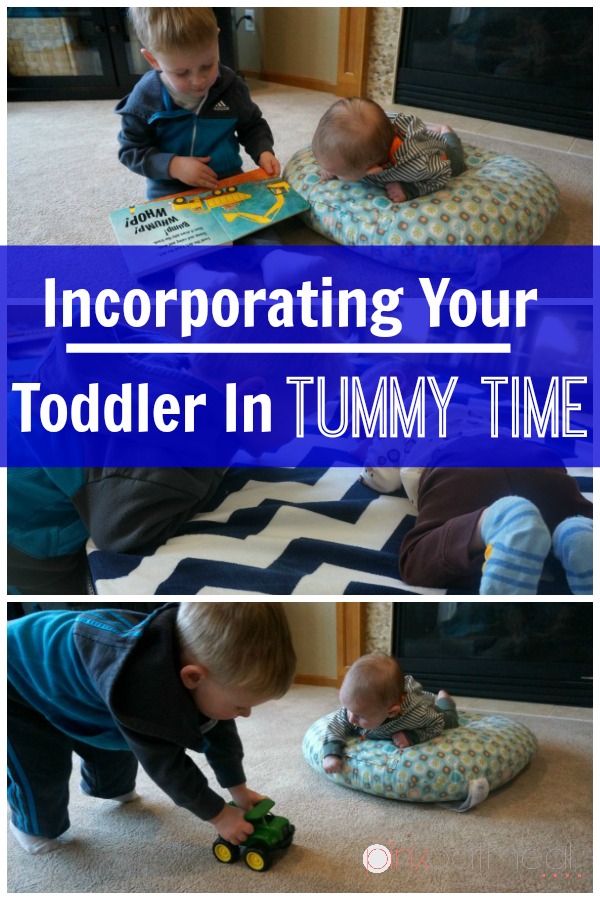 Incorporating A Toddler Into Tummy Time
When I have both boys during tummy time I've turned much of the entertaining over to my toddler and I'm the supervisor.  I try to come up with things that my toddler is interested in to keep him focused for a bit and not wanting to lay all over the baby.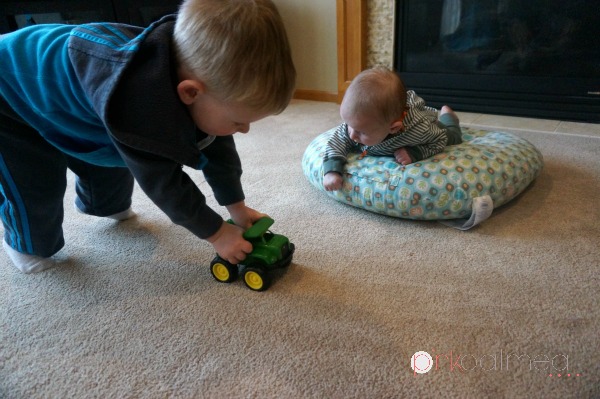 Driving Trucks – This could really be any toy of interest.  My toddler drives them back and forth in front of the baby.  I just have to watch that he doesn't drive them on him…he's tried it!
Rolling A Ball – He will roll a ball back and forth to me.  We often say that the baby is cheering for us!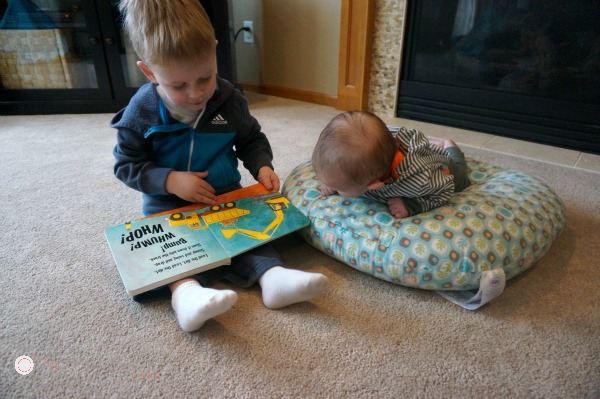 Reading A Book – I think it's so sweet how he will page through a book and show the baby pictures.  I also will read to both of them.
Dancing – My toddler has moves and dances for the baby as much as he can during tummy time.  I just have to turn on his CD.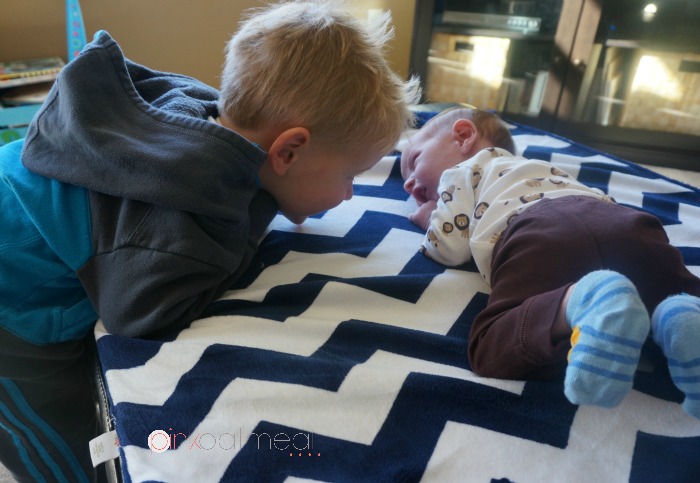 Getting On The Floor With Baby – We started on an elevated surface (as in the picture) but have graduated to the floor for this activity now.
How do you incorporate your toddler into tummy time with your baby?
MORE TUMMY TIME IDEAS
Your Tummy Time Resource
Get everything tummy time in one handy guide!   Plus bonus contrast cards with your purchase!  Subscribe to the blog today and save 20%!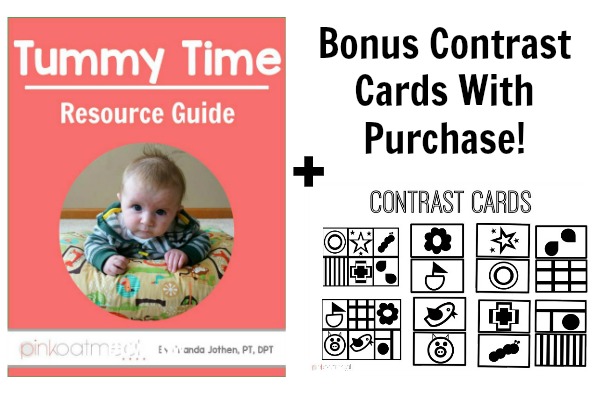 I WANT TO HEAR FROM YOU
Let's connect!  Pink Oatmeal is on Facebook, Pinterest, Twitter, and Instagram!  Come follow me!
YOU MAY BE INTERESTED IN
My store at Pink Oatmeal is full of ideas to get the kids moving at home, in the classroom, and in therapy!  If you prefer Teachers Pay Teachers you can find me there too!