As moms we have all heard about it.  Tummy time is important for our babies.  Let's be honest though, when we come home from the hospital with a brand new baby it can be pretty over whelming. There is A LOT of things to do and learn especially when it's your first baby.  Plus, the fatigue factor is huge with a newborn at home. I have found a simple way to fit tummy time in that has fit nicely into our day and that has worked really well with a newborn baby.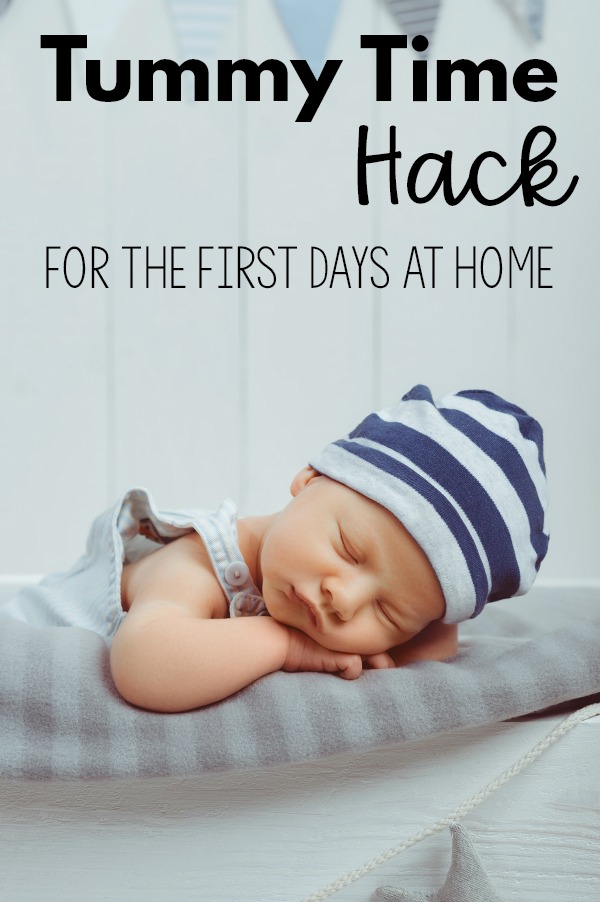 Tummy Time Tip – In The First Days Home
What I've found to work is tummy time with the baby while laying on my chest or my husbands chest.  This way it is supervised, calming, and allows for plenty of bonding time with the baby.  When babies are born, many times the baby is placed right on the moms chest for skin to skin time.  If you think about it, baby is getting their first tummy time experience from the start!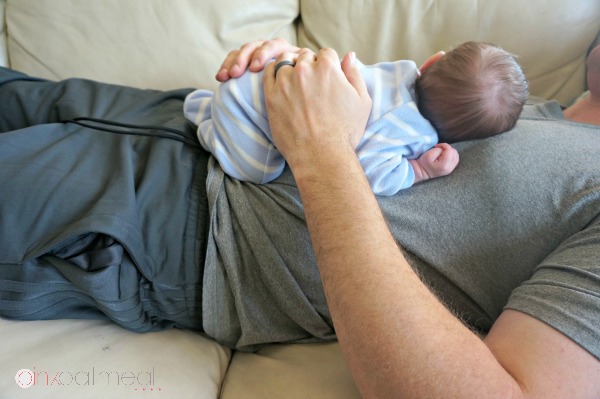 I just continue with the same routine  when we get home.  It's also a great time to lay down and just relax for mom and dad which is always so needed with a newborn at home!  I personally enjoy relaxing and getting in a good flick.  It worked well with my first baby and has been working well with baby number 2 as well as we have been navigating the first weeks at home with a newborn again.
Tummy Time Ideas
As baby grows and gets older there are plenty of other ways that tummy time can be fit into a busy day.  See some of my tips for tummy time along with a tummy time station that I recently set up.
Your Tummy Time Resource
Stop searching for your tummy time ideas and resources! Get everything tummy time in one handy guide!   Plus bonus contrast cards with your purchase!