Yoga has so many different benefits for kids. It's a great way to work on physical aspects such as flexibility and strength. The mindfulness component is another huge benefit of yoga. Implementing yoga for kids doesn't have to be difficult. To get you started, Pink Oatmeal is offering a yoga poses for kids printable for free. Inside the freebie library there is a large selection of different yoga poses printables for kids for you to try out!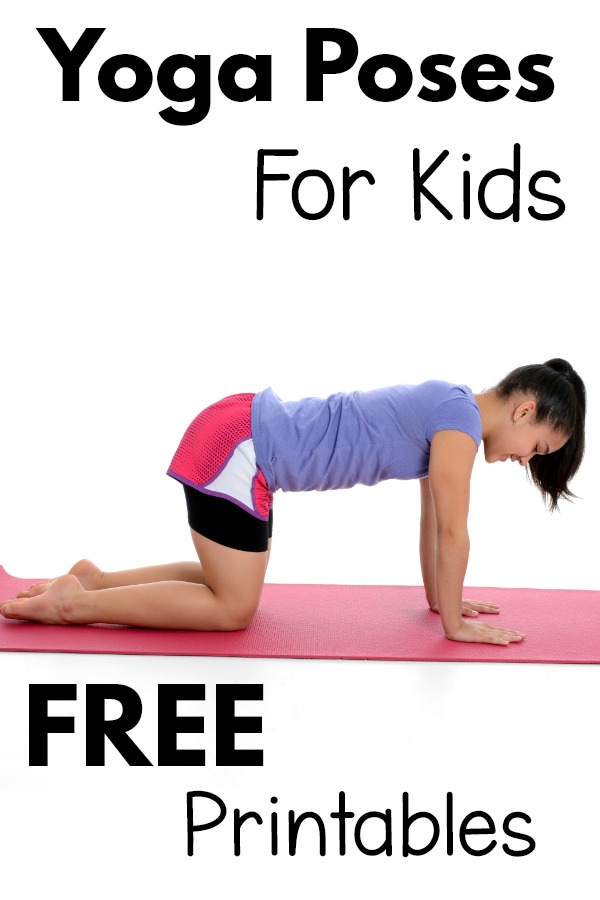 Yoga Poses For Kids Printable – Free Resource
The free yoga pose printables for kids are perfect for a brain break, calm down corner, large motor play or rooms. The yoga printables work great in a therapy room or clinic . There are both traditional and themed yoga pose printables for kids in the Pink Oatmeal freebie library. The themes are perfect to try out for different lessons or holidays.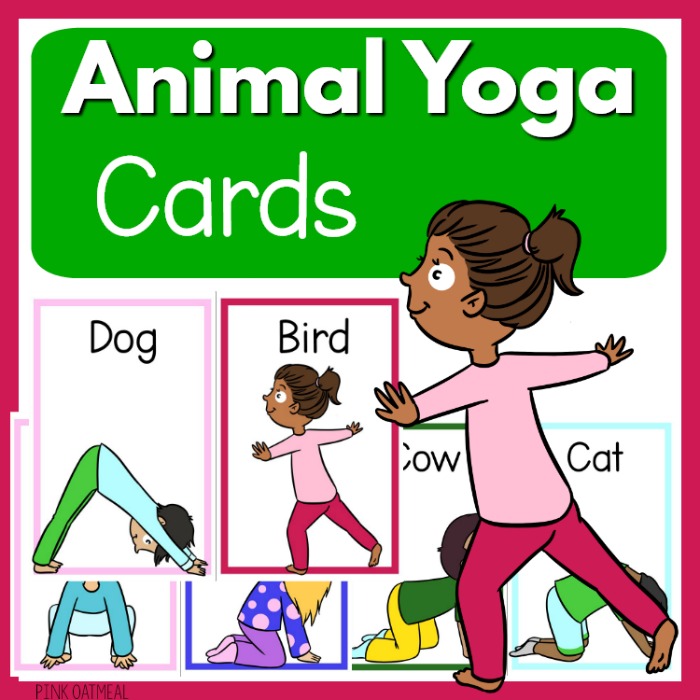 While you are visiting the freebie library be sure to check out all of the other free movement based resources including brain break cards and games. These can easily be implemented into a yoga class or used for more movement based activities.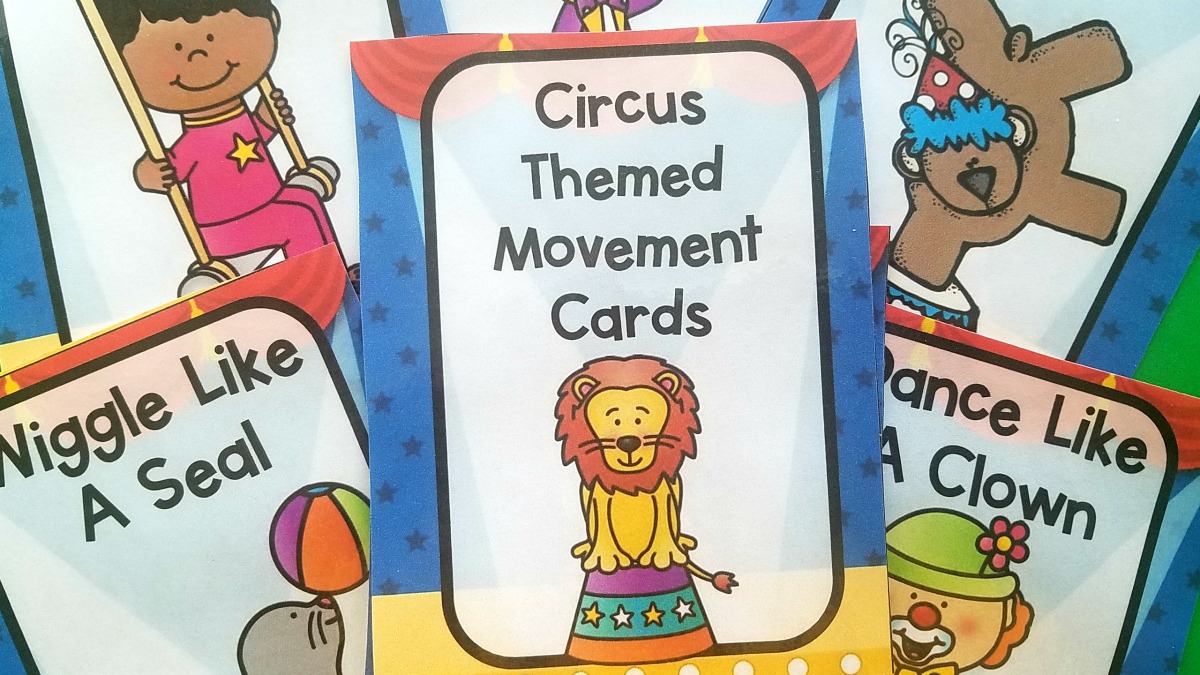 Tips For Using Yoga Printables
Don't stress about perfection. If the kids poses don't look exactly like the picture or description don't stress about it. Let the kids move and learn about their bodies without perfection.
Do poses more than one time. Have poses available in classrooms, brain break or calming areas, homes, and therapy centers. Let the kids practice as much as they need. You may need teach them or lead by example at first, but you may be surprised how quickly they ask to do it again!
The most important point – have fun! Add props or stories and have fun with the yoga printables!
See more tips and ideas for incorporating yoga for preschoolers!
More Yoga Poses For Kids Printable Options
The shop at Pink Oatmeal has several options for yoga cards and printables of all types. If you are looking for a theme, holiday, or season chances are the shop will have what you are looking for!