Yoga for preschoolers is an excellent way to add movement and mindfulness to the day. When working with preschoolers I love to add themes. This makes yoga more fun as they can relate to the yoga poses. Today I want to share with you a few of my favorite themes and creative ways to do yoga for preschoolers.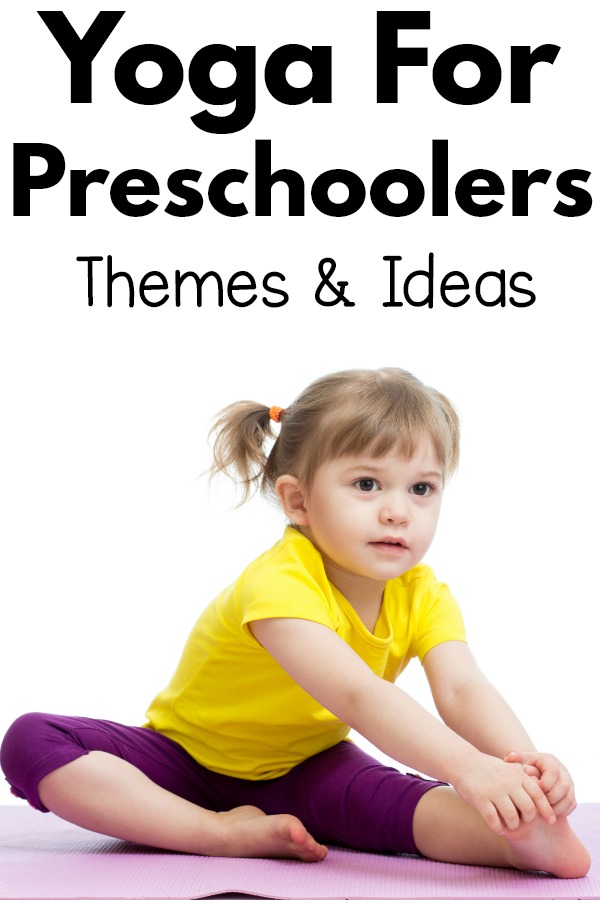 Yoga For Preschoolers
When doing yoga with preschoolers it's important to be flexible with the poses. If your kids don't look perfect in the poses or exactly like the pictures don't stress about it. Let the yoga poses be fun. Let your preschool kids have fun moving and learning about their bodies.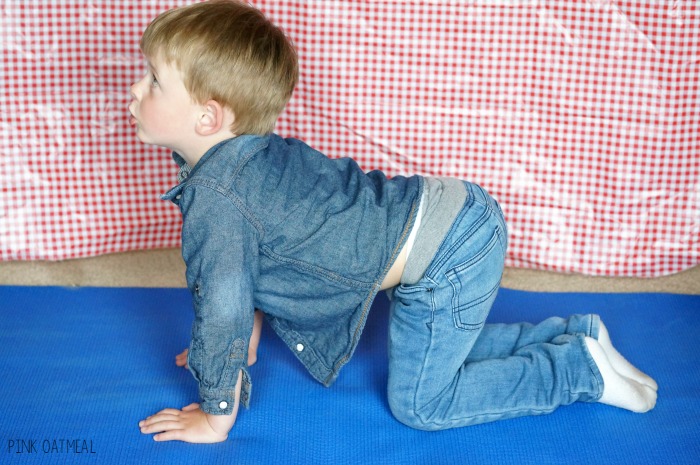 Use themes so the preschool aged kids can relate to the yoga poses. This means that you can have yoga for every season, holiday, or theme that you are learning about with your preschool aged kiddos. Pink Oatmeal has over 35 different themed yoga ideas for you below!
Doing the same poses multiple times. When working on yoga for preschoolers you may have to do the same poses multiple times until they get the hang of it. As adults, we may find the same is true for us.
Make stories out of the yoga. With the different themes it is easy to create yoga stories. In the freebie library, Pink Oatmeal has a few yoga stories that are free for you to use today!
If you are using yoga as part of your theme for a week or month give your preschoolers plenty of opportunities to work on it. If you are a teacher, and have a calming area or brain break spot, place the yoga pose pictures (if available) in that area. Make it part of one of your centers. Kids need movement all day long! Use them in a morning meeting or during circle time.
If you have props don't be afraid to include them. For example, if you are doing farm themed yoga use farm themed props. If you have any stuffed animals or toy tractors etc available to you have them out while trying the different yoga poses.
Yoga Themes For Preschool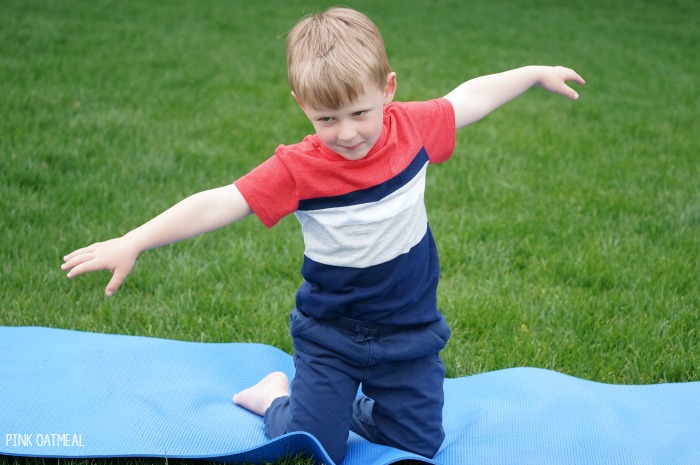 Taking traditional yoga poses and turning them into yoga poses is a fun way to incorporate yoga right into your classroom, program or home. There are several different ideas for taking traditional yoga poses and turning them into themes perfect for preschool.
SEE ALL OF THE DIFFERENT THEMED YOGA IDEAS AND POSES
Having ideas for different yoga themes is great. What is even better, is having cards and printables that have already been created for you. This means you have fun ways to do yoga for preschoolers and you have saved yourself a ton of time!
SEE ALL OF THE DIFFERENT YOGA CARDS AND PRINTABLES
Are you looking for a yoga poses for kids printable that is free? At Pink Oatmeal, we've got those too. There are several different printable yoga poses to choose from in the freebie library!