As a parent it's exciting to see your baby move through motor milestones. Being able to sit independently is one of those milestones that is really exciting. I know it was for me! We have a new independent sitter at this house (although he's still wobbly)! When can you expect to see your baby sit independently and what does that mean for play?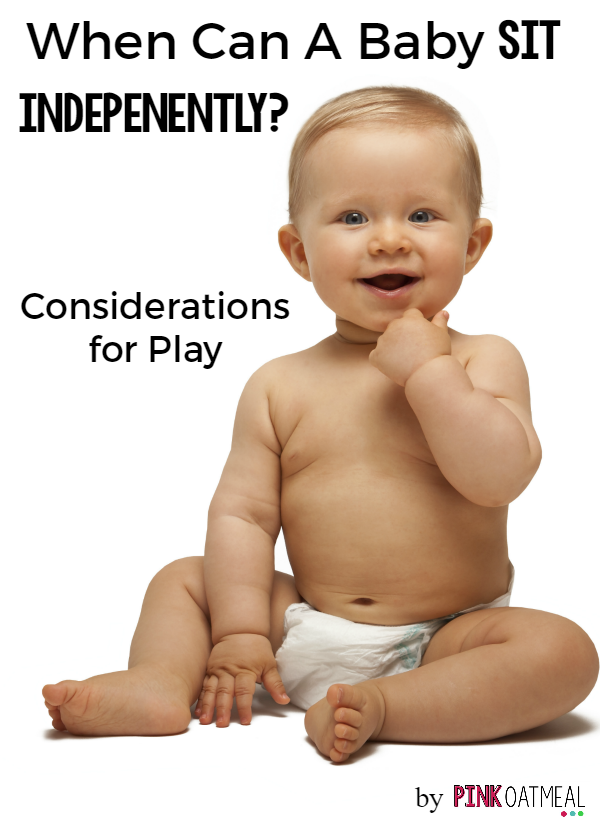 When Can A Baby Sit Independently?
A baby begins to sit independently around 6 months of age. It's pretty exciting to be able to see your little one sitting on their own! Even though your baby can sit on their own at 6 months of age they can't get quite get in and out of sitting on their own, you have to put them there. Your baby's ability to move in and out of sitting on their own doesn't happen until closer to 7.5-10 months of age. When your baby begins to move in and out of sitting on their own I like to call this functional sitting. This means that there are a few things that we have to take into consideration when your baby begins to sit independently.
Play Positions
Floor play is still really important in the early stages of sitting. Although your baby can sit on their own (hooray!) it's still really important that they can play on the floor. At this point they are probably playing on the floor in all positions (belly, back, and side). This also allows them the opportunity to practice the skill of moving in and out of sitting on their own. If we always have them sitting in play and they can't move out of it yet on their own, they are really kind of stuck in that position and that's no fun!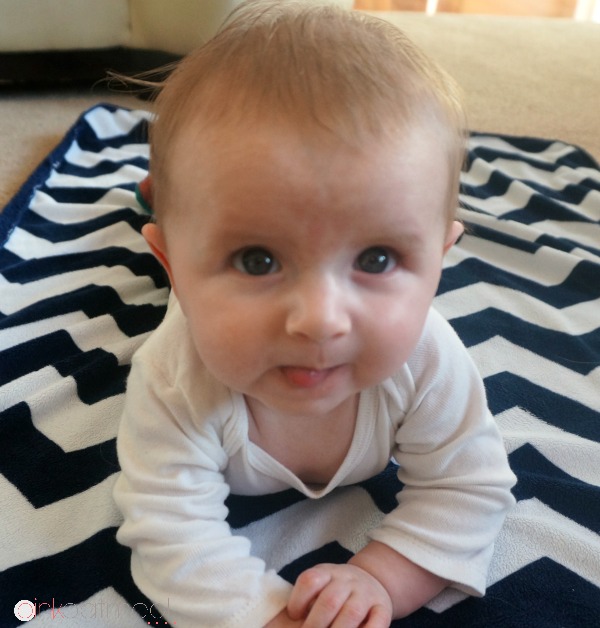 That doesn't mean that there can't be some sitting done in play. If there is a fun activity or toy that your baby enjoys in the sitting position let them enjoy it! Maybe your baby is part of a class where it is easier for them to be sitting. In the past I participated in music classes with my baby where I had them sitting. Some time in sitting gives your baby the ability to experience their body in that position!
I've also had those times where the floor wasn't ideal for my baby such as in our unfinished basement. I needed to be down there so I would have my baby sit in a diaper box or in a laundry basket. These were especially ideal in those early stages of sitting as they provided nice support on the sides and some toys could be added!
The moral of the story when it comes to play is to make sure that your baby still is getting plenty of opportunities to work on their motor skills.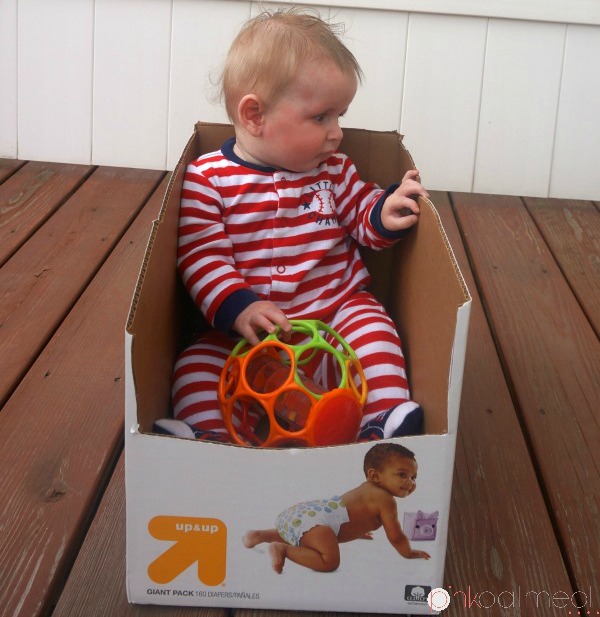 In Summary
6 months -many babies become independent sitters. Hooray! They have achieved a motor milestone, however we don't want to limit their ability to continue to work on developing more. Continue to encourage lots of floor play and tummy time at this age.
7.5-10 months babies will become what I call functional sitters meaning they can move in and out of sitting on their own and they will be much more secure in their ability to sit. Your baby will now be able to play in seated, on their side, back, and tummy by getting their all on their own! They will probably be on their way to crawling too!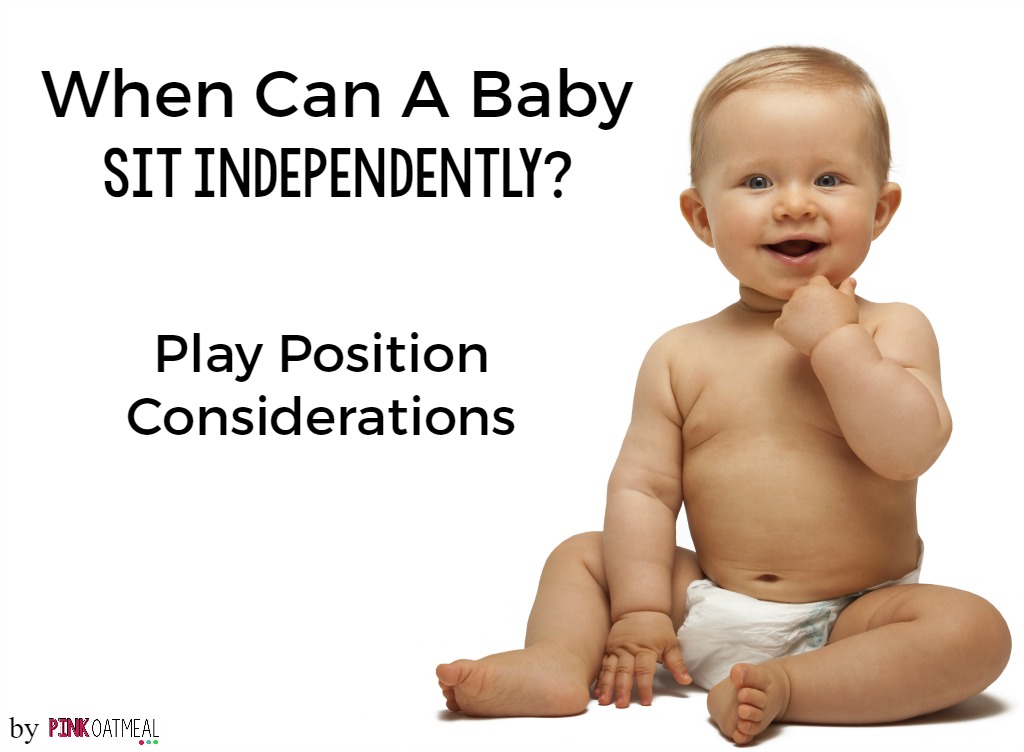 MORE BABY TIPS
Follow Pink Oatmeal's board Baby Tips on Pinterest.


I WANT TO HEAR FROM YOU
Let's connect! Pink Oatmeal is on Facebook, Pinterest, Twitter, and Instagram!
YOU MAY BE INTERESTED IN
My store at Pink Oatmeal has ideas to get the kids moving at home, in the classroom, and in therapy! If you prefer Teachers Pay Teachers you can find me there too with even more ideas to get the kids moving!