How did it become mid-May? Minnesota has such long winters that it feels like you blink and practically miss Spring! By Memorial Day I'm already in full summer mode. Memorial Day is almost here! Memorial Day honors men and women who died while serving our country. It's one of several patriotic holidays that we observe in the United States. Patriotic yoga is a fun activity to incorporate into learning about Memorial Day, President's Day, Fourth of July (and all patriotic holidays)! Be sure to check out our President's Day Gross Motor Activities post for even more patriotic gross motor ideas!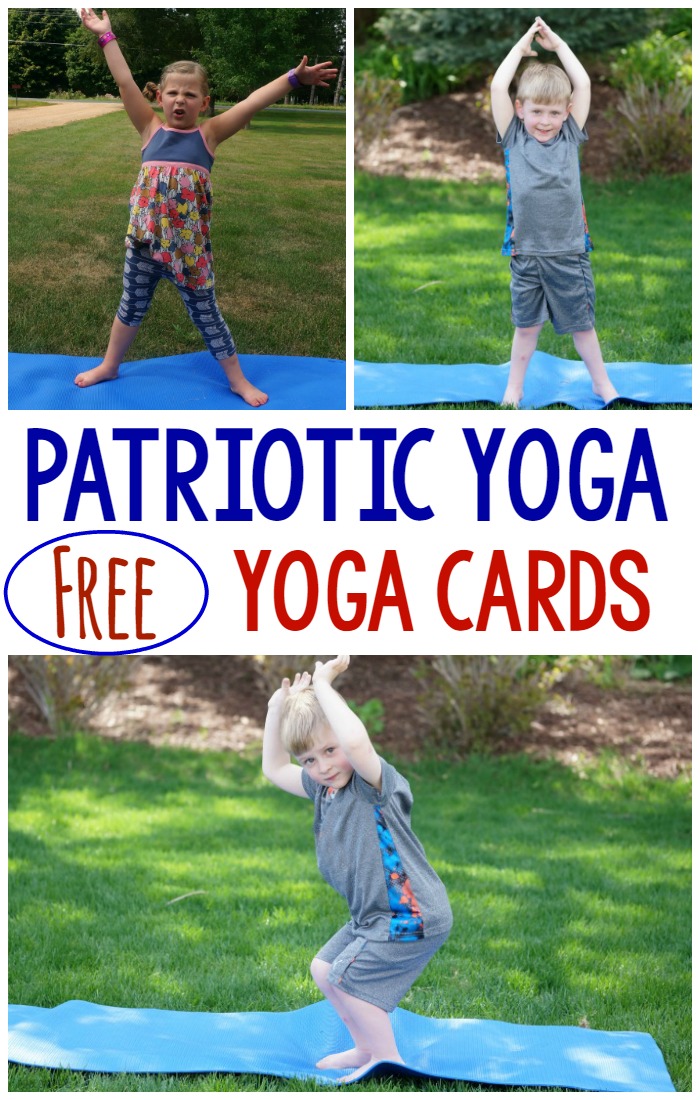 Patriotic Yoga Pose Ideas
Whether you are posing like a flag or Uncle Sam be sure to enjoy your yoga! Modify the poses as needed. Let the kids enjoy the yoga and be creative with their poses.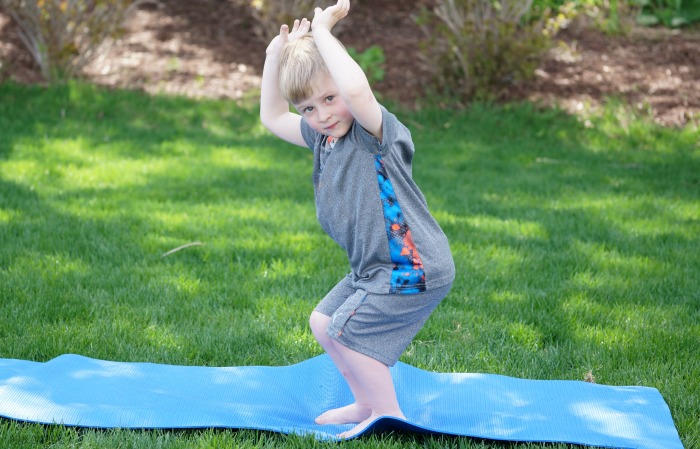 Flag
Chair Pose – Wave the flag side to side while in this pose!
Uncle Sam
Mountain Pose
Eagle
Airplane Pose – Move your arms up and down like an eagle!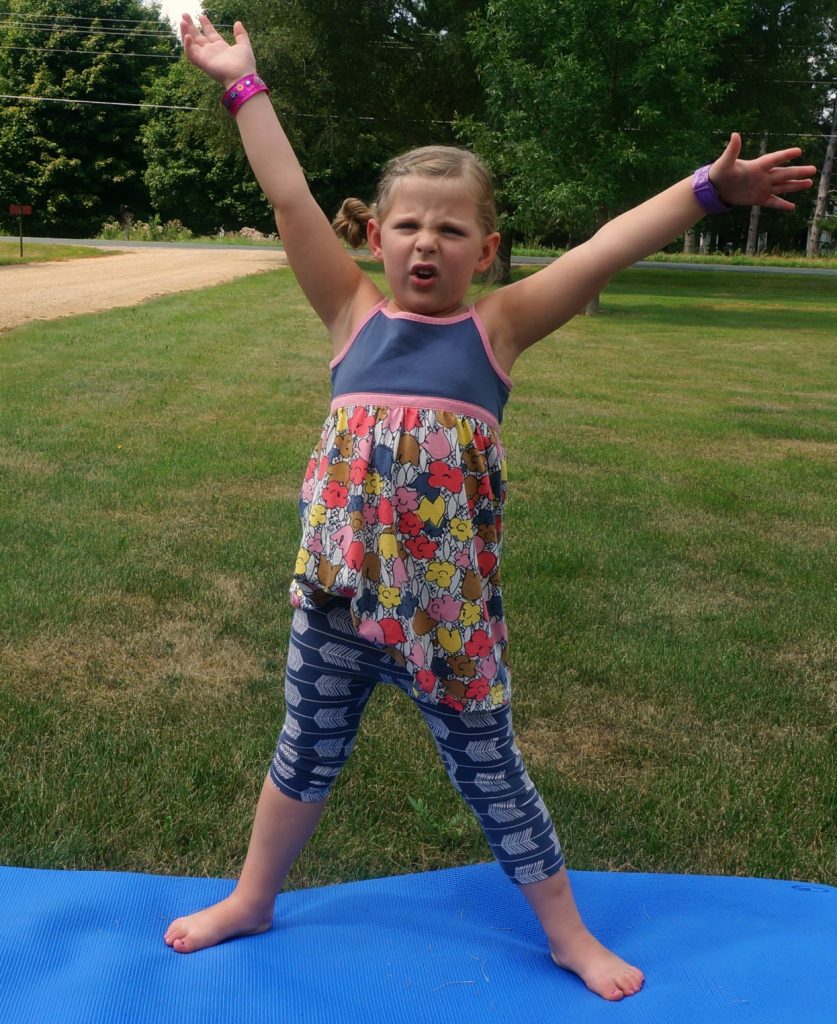 Star
Star Pose
Fireworks
Start seated criss-cross on the floor. Place your hands in front of your chest with the palms pressed together. Breathe in and raise your hands over your head. Breathe out, clap your hands together and bring them back to in front of your chest. Repeat with each breath.
Patriotic Yoga Cards FREEBIE
At Pink Oatmeal we are offering you not one, but two free yoga card options! The two sets have the same poses, but a different presentation. This will help give you a feel of what yoga we offer at Pink Oatmeal! Grab one or both sets in the Freebie Library today!
Clip Art Yoga – No pose pictures but fun pictures related to each pose. Get it in the Freebie Library!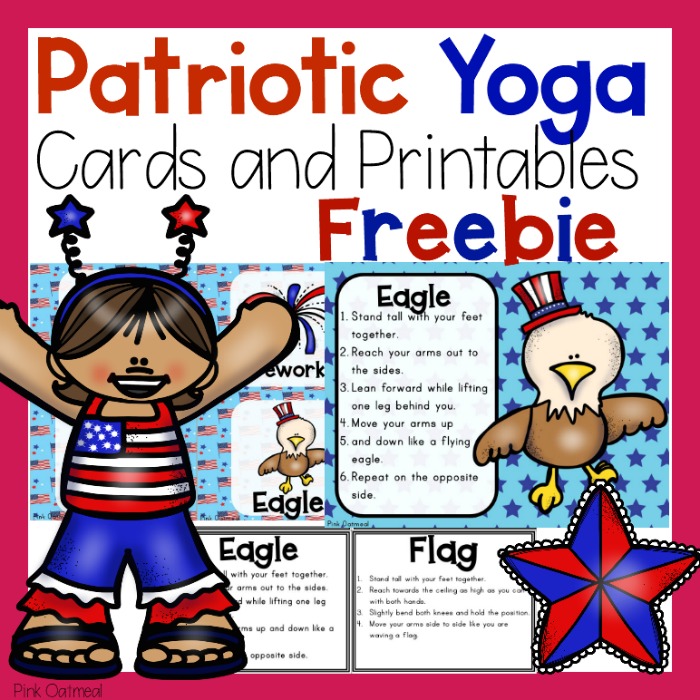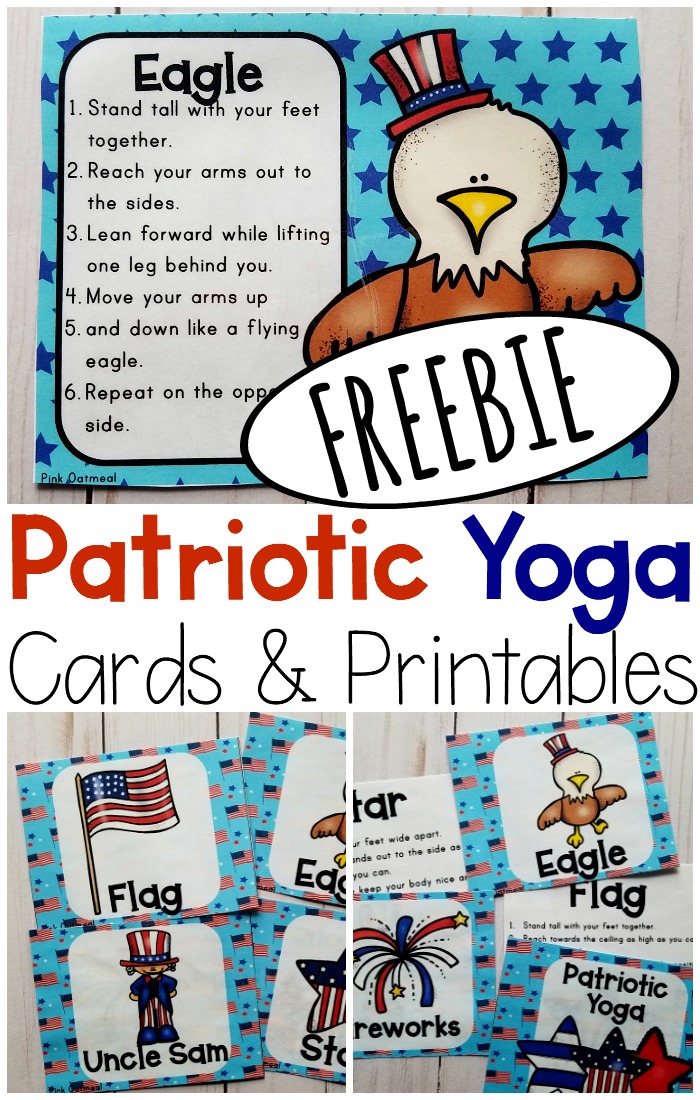 Patriotic Gross Motor Activities
Move even more with a patriotic theme when you get your hands on the Patriotic Gross Motor Activities pack from Pink Oatmeal. This pack is full of fantastic games to use for any patriotic holiday!