Spring is in full swing. The birds are chirping, plants are blooming, the air is warmer, and the days are longer. At my house this means that gardening is beginning. My thumb isn't green, more yellow really, but I try. This year I plan to plant lettuce, peppers, green beans, tomatoes, and flowers. Gardening is also an excellent theme to incorporate into kids yoga. Garden yoga for kids is great not only for the spring, but can be utilized year round.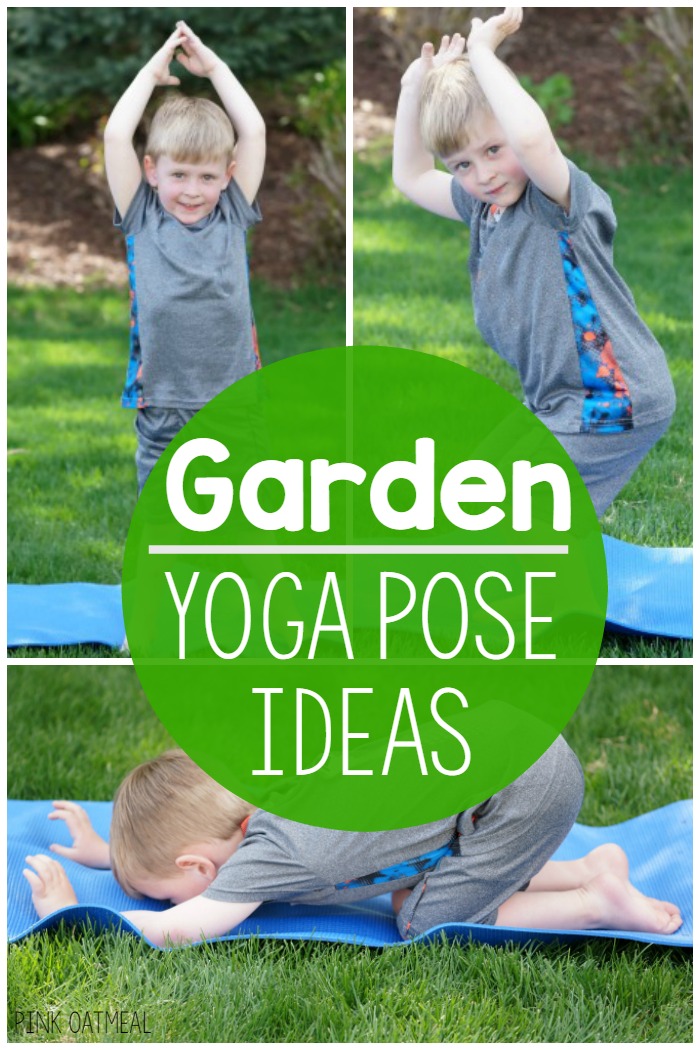 Garden Yoga For Kids- Pose Ideas
Each pose represents something associated with gardening. Whether you are posing like a seed or a butterfly be sure to enjoy your yoga! Modify the poses as needed. Let the kids enjoy the yoga and be creative with their poses. Think of how great it would feel to have these garden yoga poses made into cards and printables for you saving you time and effort. Get the Garden Yoga Cards and Printables from Pink Oatmeal.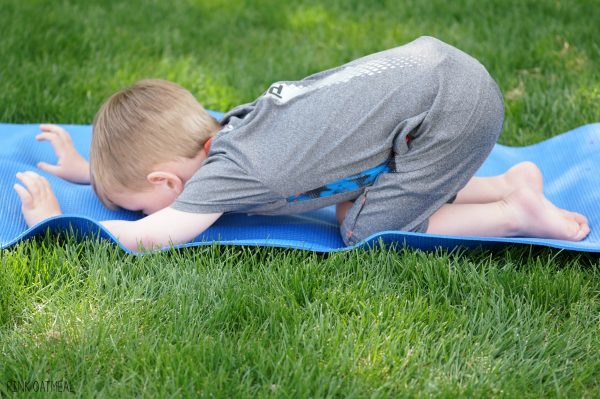 Seed
Child's Pose
Carrot
Mountain Pose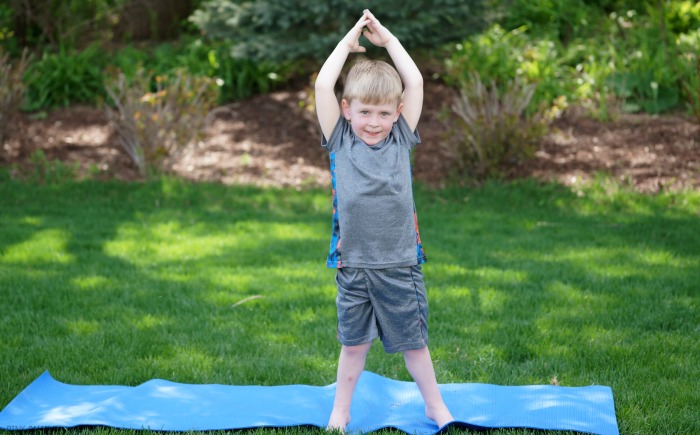 Butterfly
Butterfly Pose
Walk The Fence
Tandem standing – do it on both sides. Or work on walking heel to toe across the room.
Flower
Flower Pose
Worm
Lay flat on your back with your legs squeezed together. Point your toes. Prop yourself on your elbows keeping your hands on the floor. Lift your belly and chest off the ground. Let your head rest back (it can gently touch the floor). Hold and breathe.
Sprout
Chair Pose – Move to standing and even jump if you'd like. Imagine being a sprout coming out of the ground!
Watering Can
Forward Fold – Move your arms like water flowing out of a watering can.
Sunshine
Lay flat on your tummy. Place your hands under your shoulders. Lift your chest off the floor. Look up. Hold.
Snail
Corpse Pose
Rain
Start seated criss-cross on the floor. Place your hands in front of your chest with the palms pressed together. Breathe in and raise your hands over your head and wiggle your fingers like rain. Breathe out, clap your hands together like thunder. Repeat with each breath.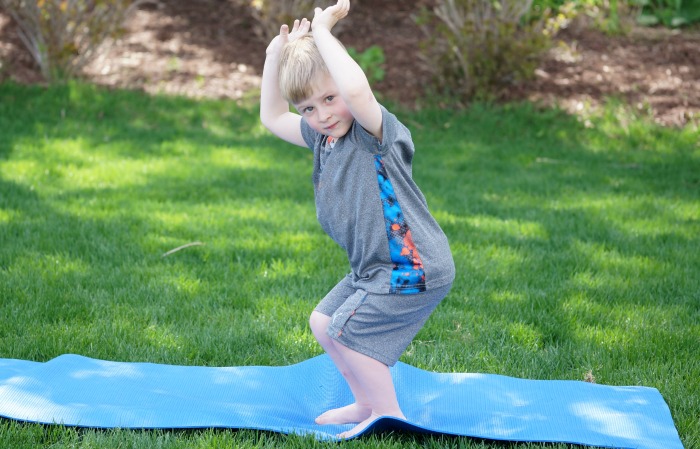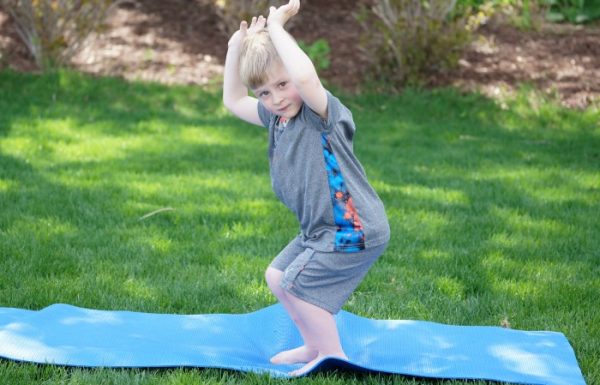 Toadstool
Chair Pose – Hold and breathe!
Tree
Tree Pose
Ladybug
Airplane Pose – Think of yourself as a ladybug flying through the air!
Garden Yoga Cards and Printables
Do you love the idea of Garden Yoga? Imagine how great it would feel to have garden yoga cards and printables created for you! Plus, you will have an activity that you can feel confident that you and your kids will love! Save yourself the time and effort by getting them right now and having an exciting and fun way to move with a garden theme. Check out all of the different garden themed yoga pose cards and printables Pink Oatmeal has to offer.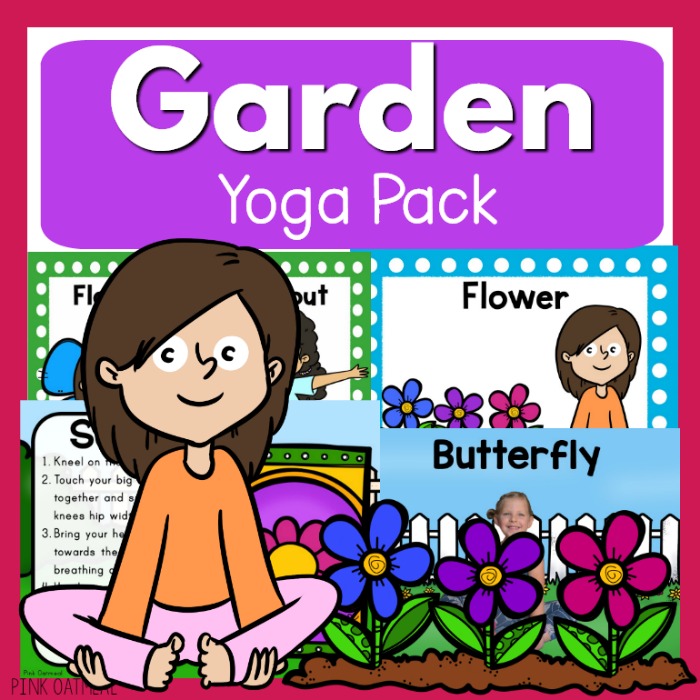 Even More Garden Movement
Want even more ways to move with a Garden Theme? Be sure to check out the Garden Themed Gross Motor Digital Game!