One of my favorite ways to do therapy with kids was using a vertical surface. There are a ton of benefits to working on a vertical surface including wrist extension, spatial awareness, visual attentions, shoulder and elbow stability, core strength etc. That being said, I also LOVED to use vertical surface activities to incorporate gross motor skills with varied positions.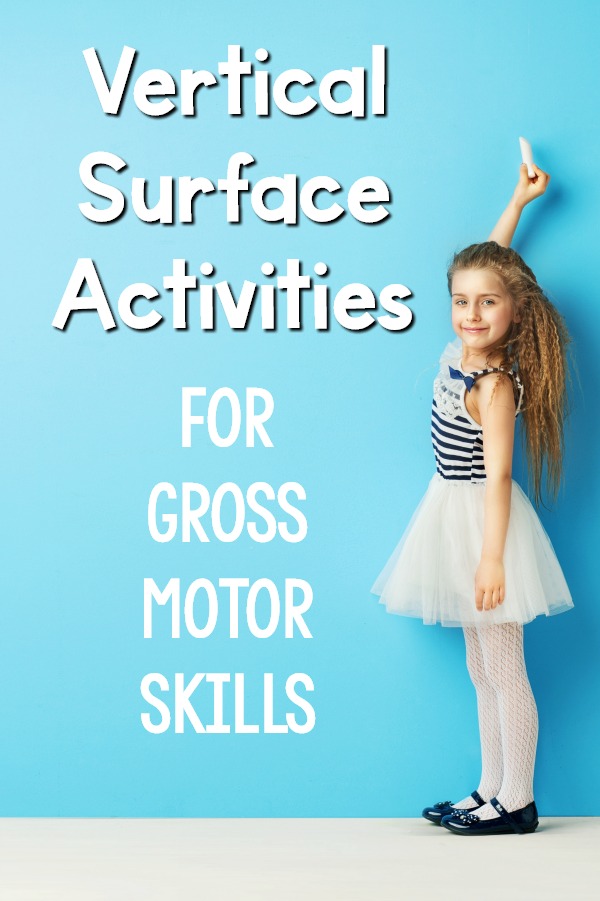 Vertical Surface Activities For Gross Motor Skills
As a school based therapist I could almost always guarantee that I would have a wall or whiteboard available to me somewhere in the school. This made it easy for me to incorporate different activities and positions while working on a vertical surface.
I would vary the activities that were being done on the vertical surface based on the set up and the skill level of the child I was working with. I currently choose from several different activities with my own boys when working on vertical surfaces.
Repetition Is Good
This brings me to the next thing. I know lots of times we get stuck on trying to come up with new and exciting ideas, but the truth is that repetition is a good thing! In outpatient, inpatient, your own training, there is lots of repetition! Repetition is good for kids too. The vertical surface is one easy way to work on the same skill, but changing up something like the themed of the printable can make it seem like a brand new activity to you and the kiddo.
Vertical Surface Activity and Position Ideas for Gross Motor Skills
Affiliate and Referral links are used below to promote products I love and recommend. I receive a commission on any purchases made through these links. Please see my disclosure policy for more details.
Using a Box or Stool
I loved this activity when working on balance and stability. I would have the child stand at the vertical surface with one foot on the floor and one foot on the solid box, blocks, or stool. This was a great way to work on weight shifts, stability, and balance.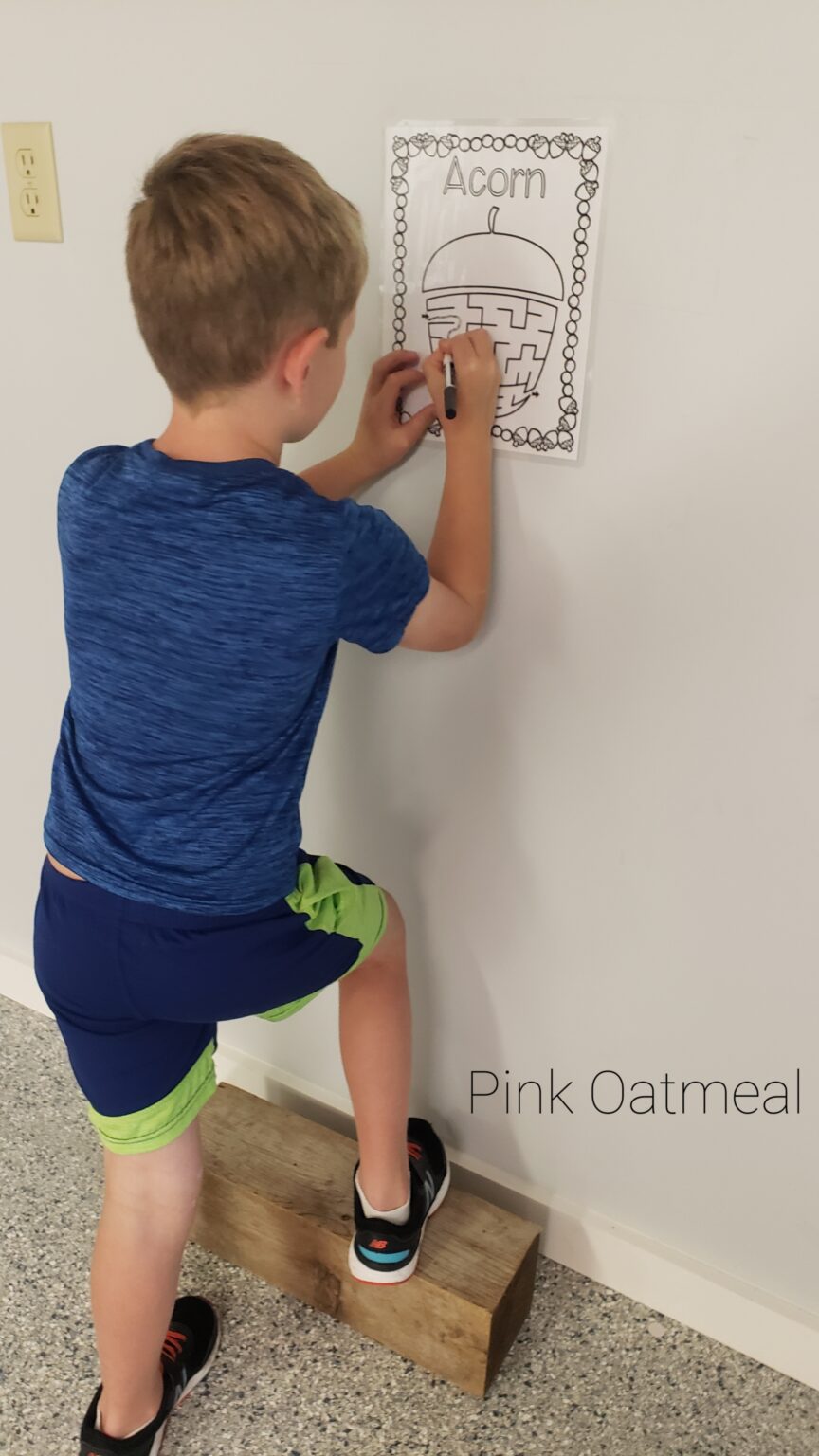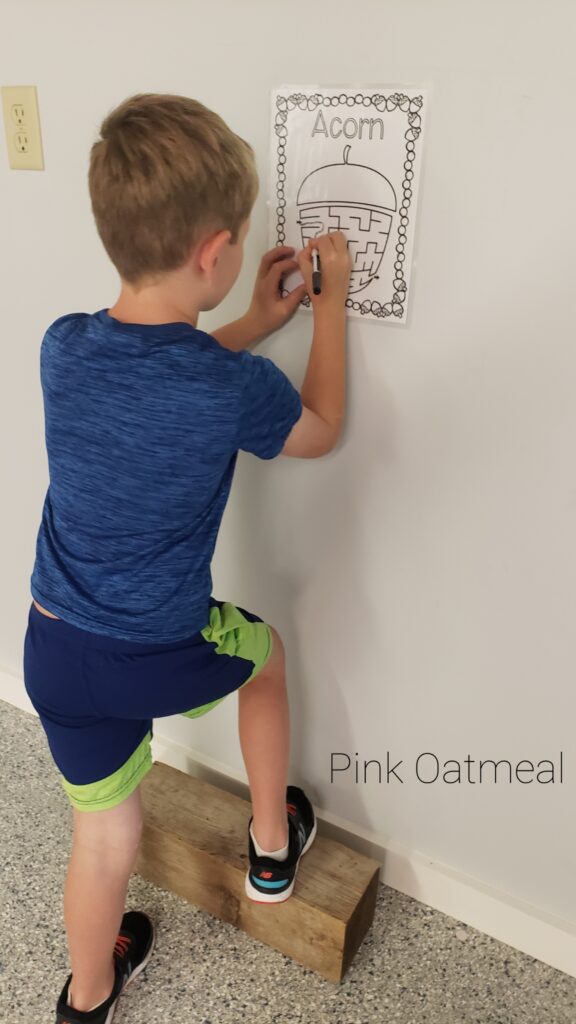 Using an Exercise Ball
Using an exercise ball is another great way to challenge stability and postural strength. I loved to have the child seated on the therapy ball while performing activities on the vertical surface. The sticker stability ball game is such a fun way to incorporate this!
Using a Wedge
Want to challenge your kiddo's balance? Maybe you are looking to work on sensory input into the heels for your toe walkers? Check out the wedge and the vertical surface in action here. Grab a wedge like this!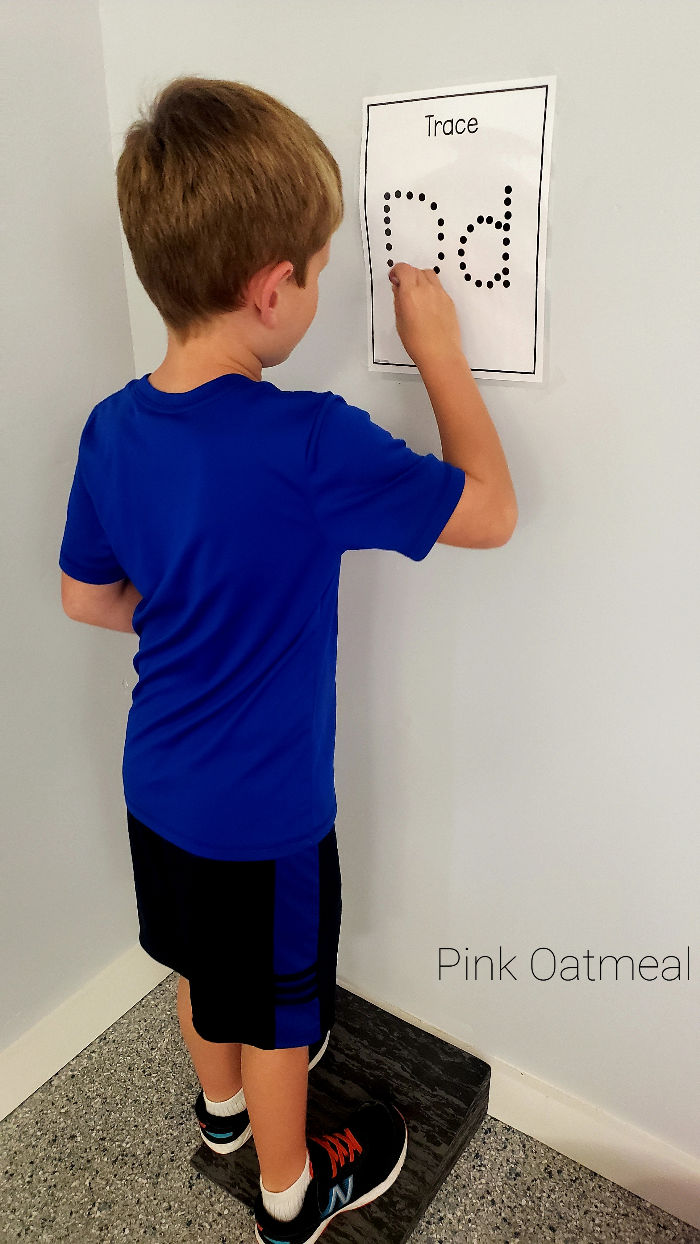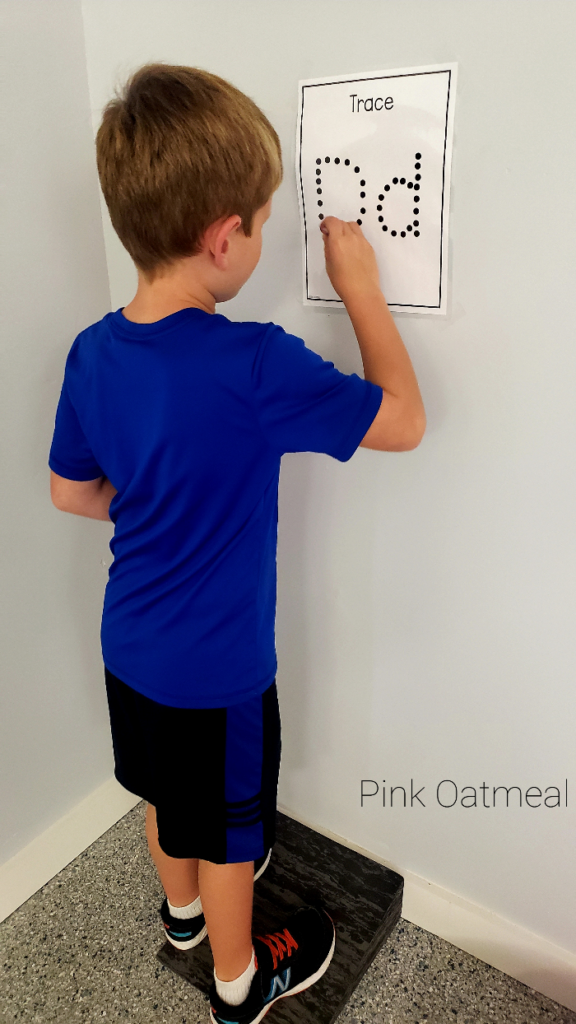 Obstacle Courses
If I had the room and the equipment I like to set up obstacle courses that ended with a vertical surface activity. The kids may go through the obstacle course several times until they completed the activity. See all the different motor and sensory path options from Pink Oatmeal!
Playing With Cars
This is one I especially like to do with my own boys. I use a large sheet of butcher paper along the wall and draw a big road on the paper. They follow their cars along the road. This results in lots of good gross motor skill work including squatting, side stepping, lunges etc.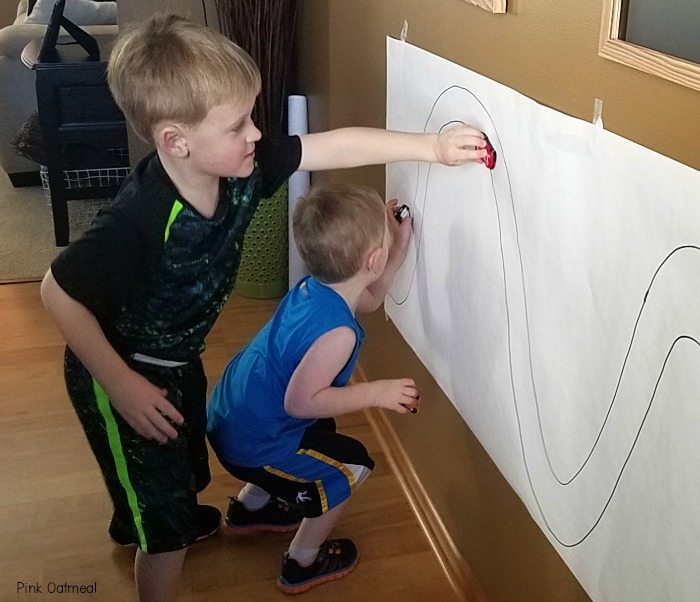 Tall Kneeling or Half Kneeling
For some kids, tall kneeling or half kneeling is a great option to work on gluts and core strength. Adding an air disc or deflated beach ball to this position is another way to even make it more challenging.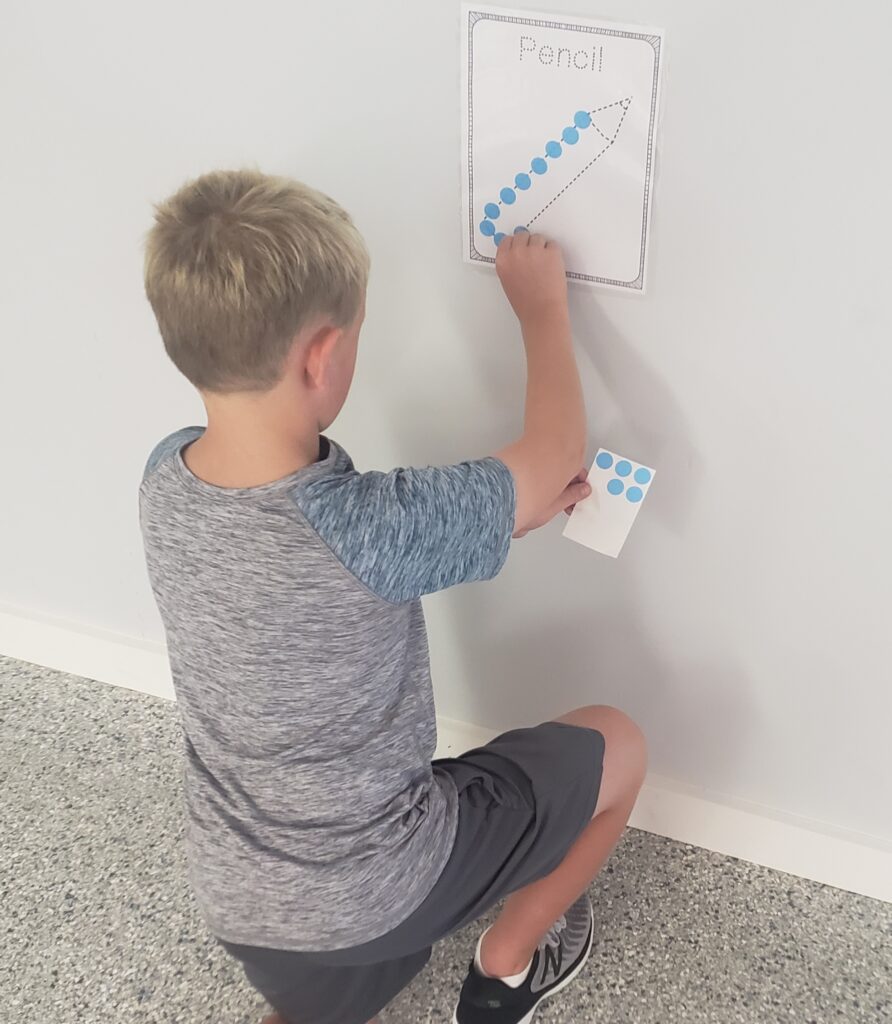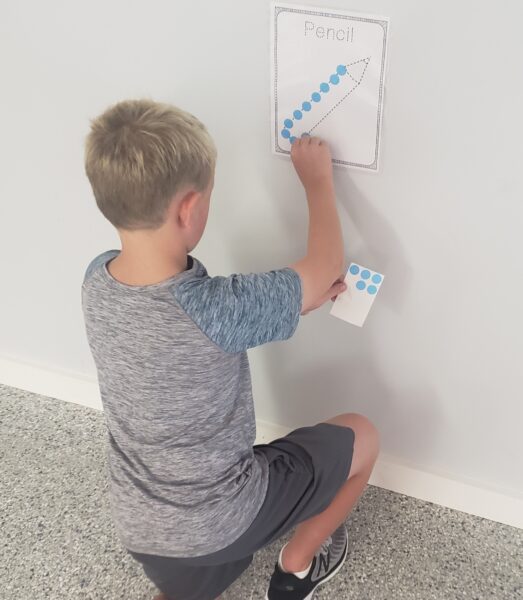 Bosu Ball
I'm a huge fan of BOSU balls, or any other product that would challenge balance, strength, and body awareness while working on vertical surface activities. Using the Bosu is one of my favorite ways! Tall kneel, half kneel, or balance! The Bosu ball gives you lots of options for working on the vertical surface!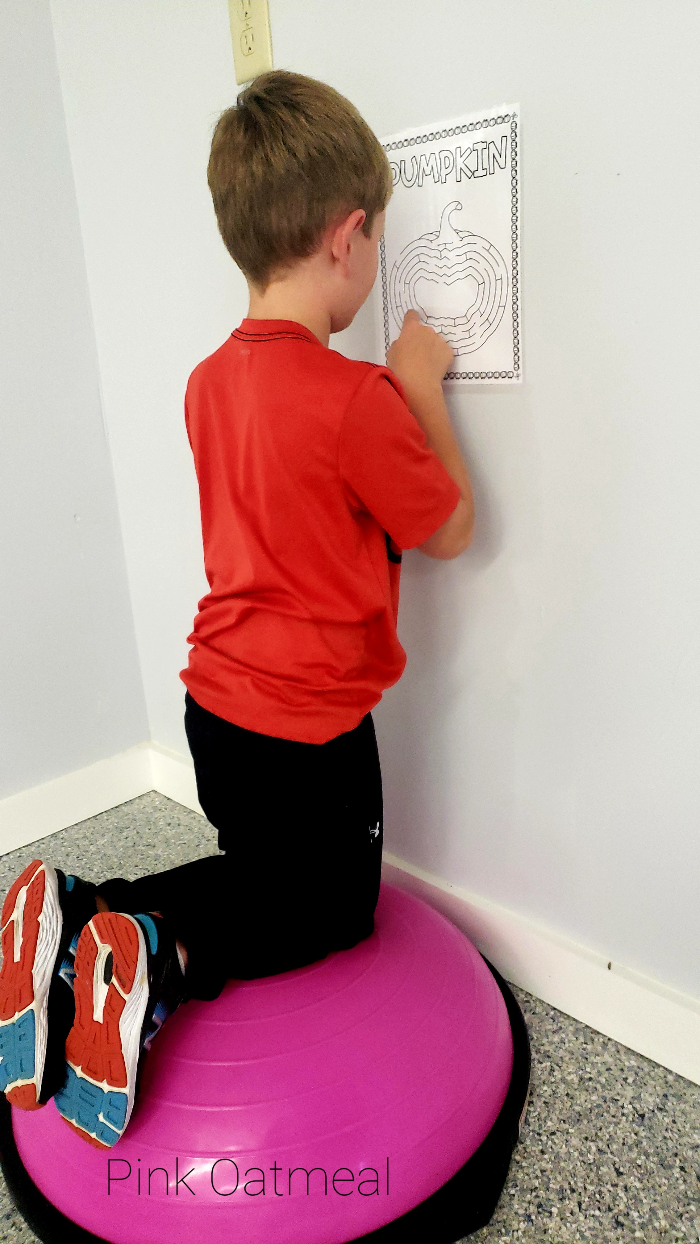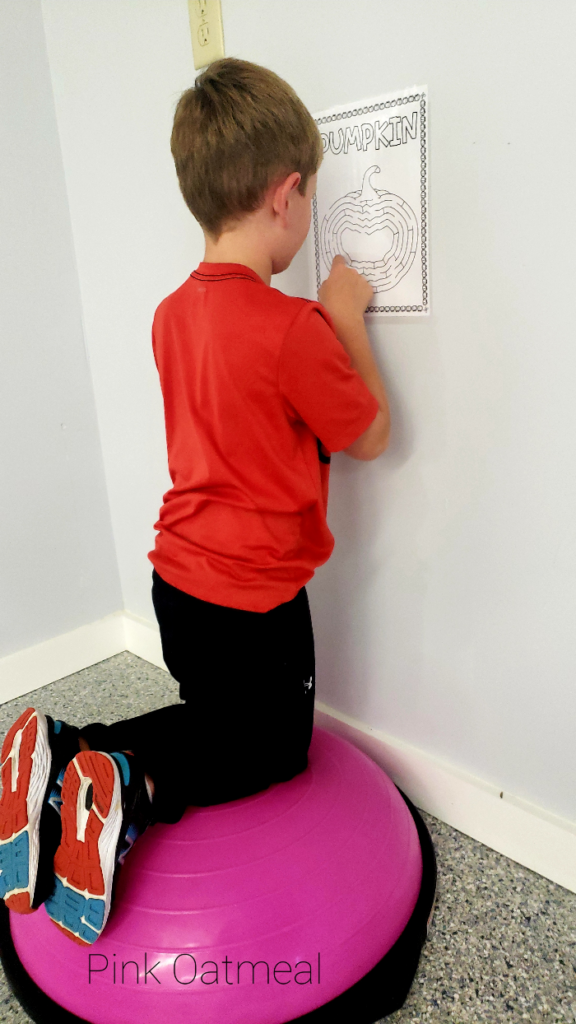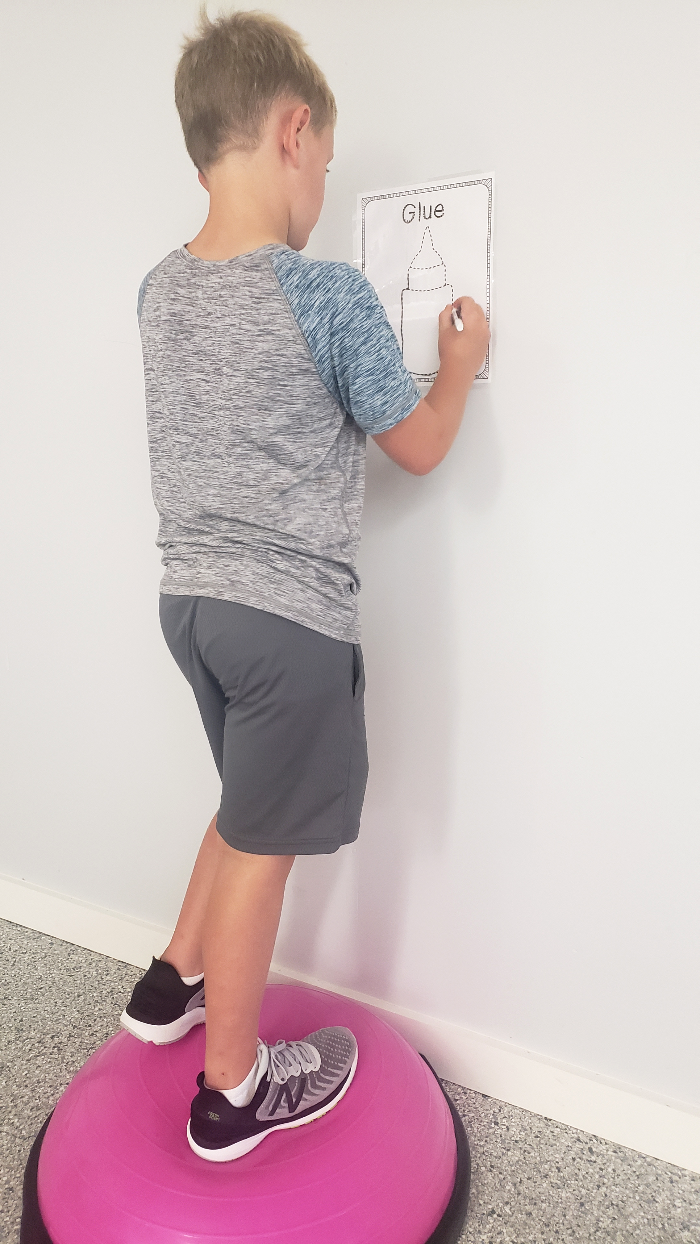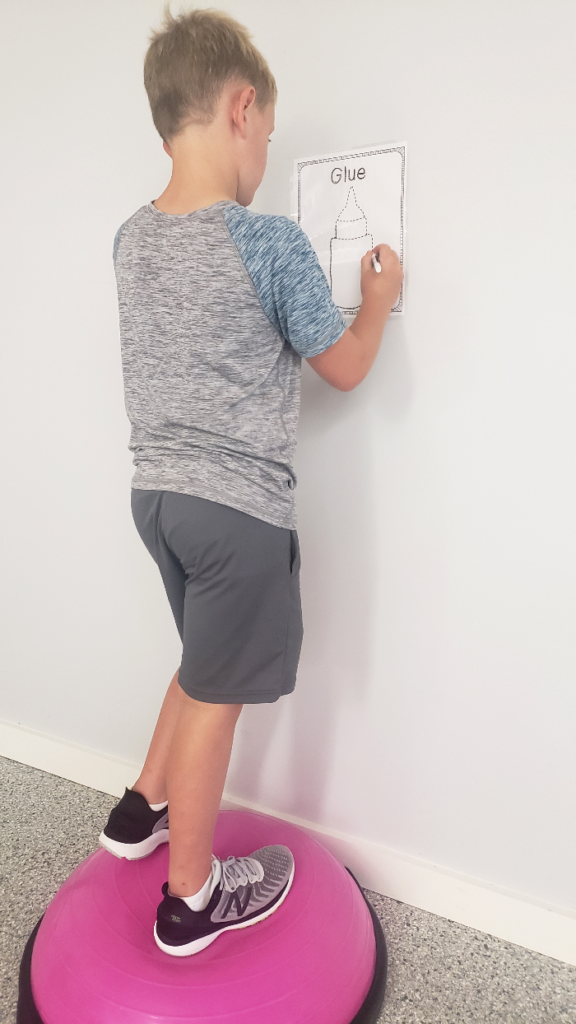 Printables for the Vertical Surface
All of the printables you see in the post above are from Pink Oatmeal. Pink Oatmeal has a huge variety of printables in it's shop for all your motor skill needs for every season, holiday, and theme!