Valentine's Day gifts are something that we NEVER do.  Well maybe back when my husband and I were dating we did give them.  It seems like we always get something else and decide that will be our gift for whatever occasion is coming up. This past weekend I went out shopping ALL BY MYSELF.  It was the best few hours of my week.  I love spending time with the family but it is really nice just to get out and go in and out of stores as I please.  Since I had the opportunity to do this I decided that I would get something for Valentine's Day for the husband from the baby, dog, and myself.  I knew I wanted to do a fishing theme since he is crazy about fishing.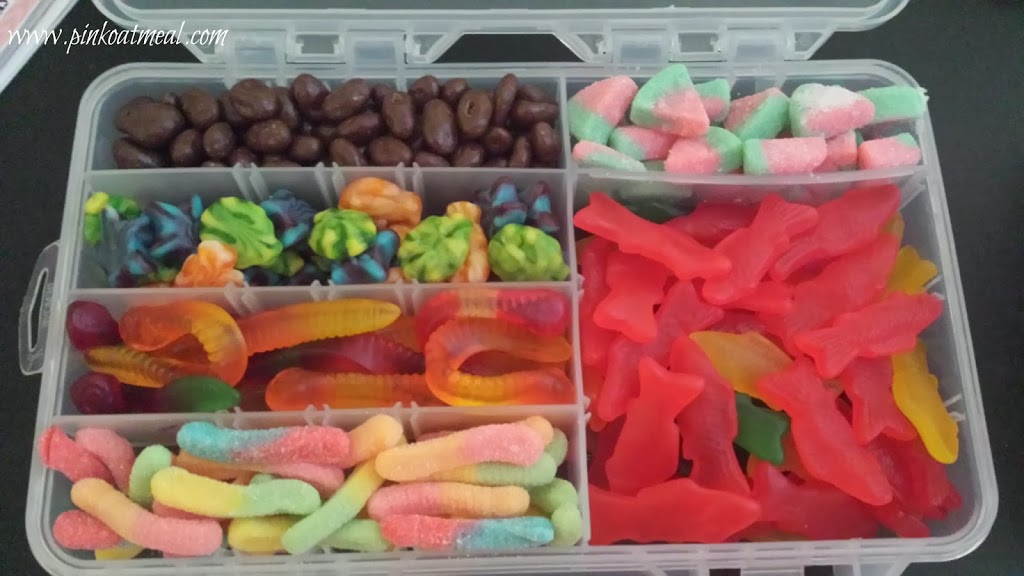 Valentine's Day Gift
I bought a small tackle box (affiliate) similar to this one.
I used chocolate covered raisins – I thought they could be similar to weights on fishing lines? Close maybe?
Sour Gummy Worms and Regular Gummy Worms
A sampling of Swedish Fish – Minnows?
Gummy Shells – I found them on clearance at target.  I thought they kind of went with the fishing theme.
Gummy Watermelons – I was reaching here but fishing and picnics go together!
I added a little saying to the tackle box and used burlap to dress it up in a "manly" way.  I had it down to two different sayings but went with, "We think you are quite a catch."  Here is what the final product turned out like.  Pretty simple and sweet.  I think he will be surprised!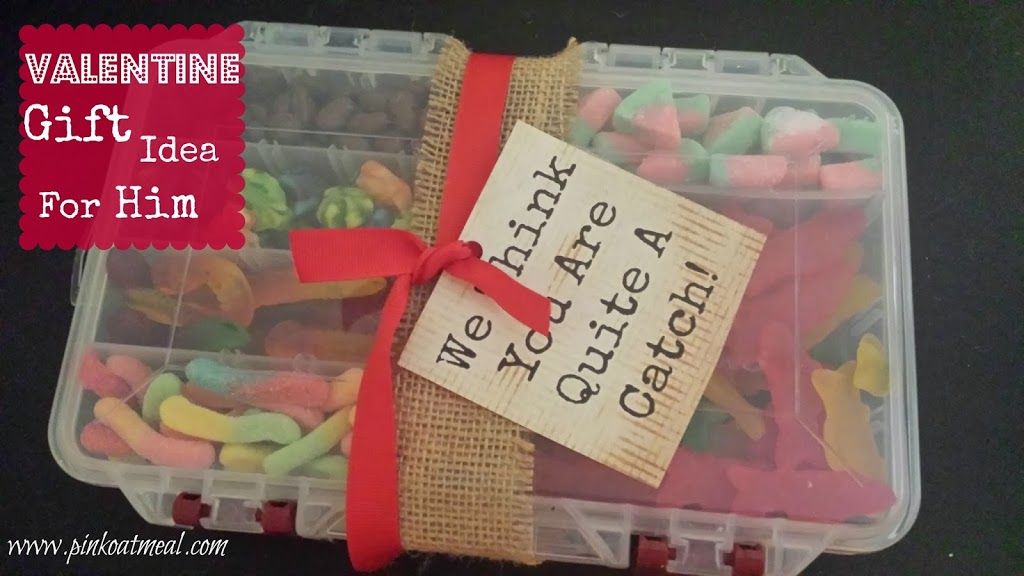 I WANT TO HEAR FROM YOU