You have a new baby and you've been working hard on tummy time.  Your baby is really starting to get good at tummy time now that you've been so diligent in working on it.  You feel like you want to try something different.  You're hoping to give your baby a little more entertainment while doing tummy time.  You are looking for ideas to spice up tummy time.  You are wondering what tummy time products could help make this easier.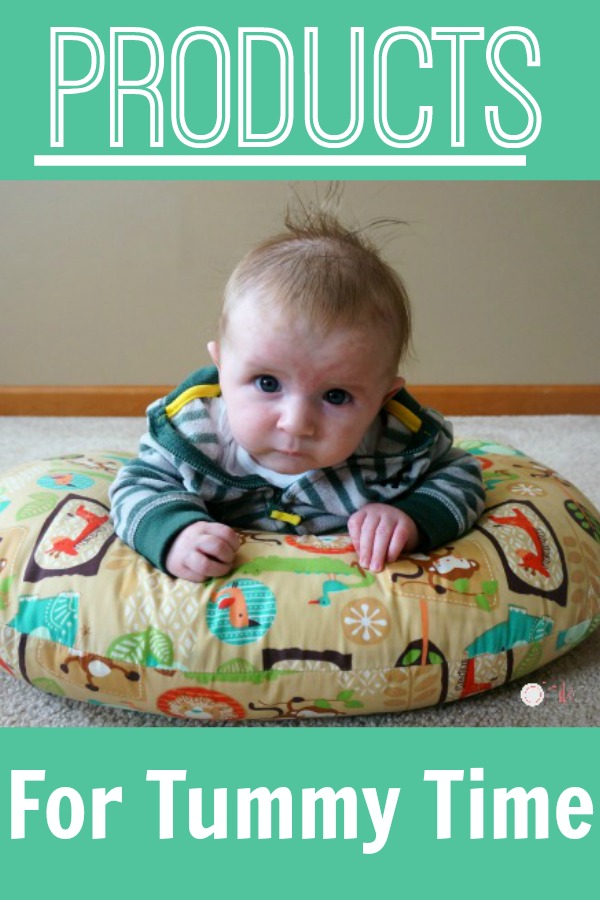 Tummy Time Products
I will be the first to say that you really don't need much for tummy time but a nice clean and safe spot on the floor.  However, I get that some people want to know what else they can buy or use to make tummy time more entertaining.  I'm going to share with you some of my favorite tummy time products and why I like them.
Some of the links below are affiliate links.  See full disclosure for more information.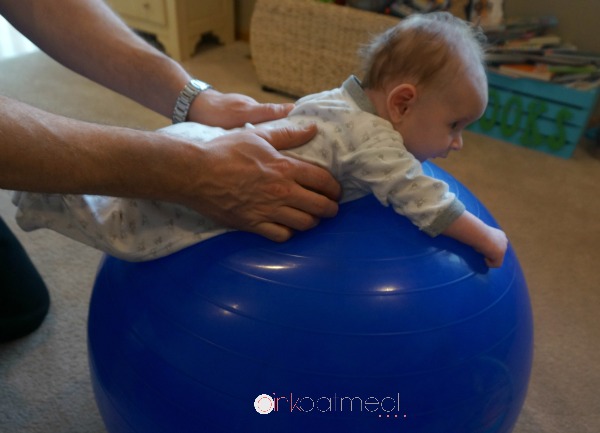 An Exercise Ball – I love this during the early days of tummy time.  The ball is great for positioning baby while learning to tolerate tummy time.  You can read all about why the exercise ball is one of my favorites for tummy time.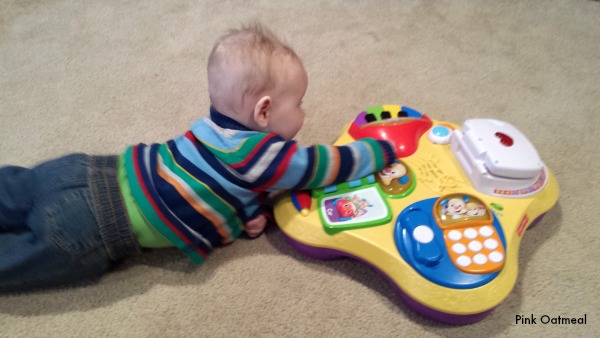 An Activity/Music Table – I know one doesn't often think of this as a toy for tummy time but in all reality it is a great toy well before your baby is standing.  You can read my more detailed post on why and activity table is one of my favorites.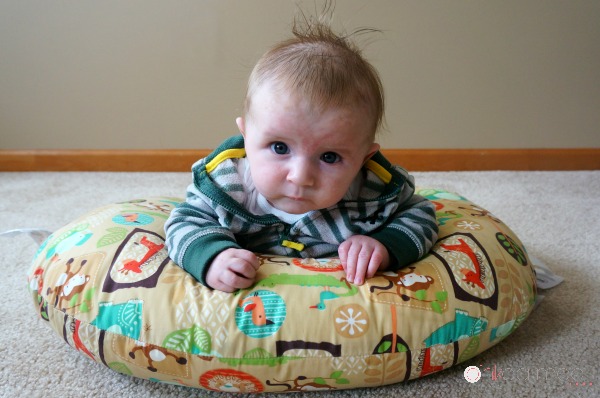 Boppy Pillow – This is a great option for positioning baby for different play activities.  They are also useful when baby is learning to tolerate tummy time as they place the shoulders slightly above the hips while in tummy time.  This position makes it just a little easier for baby.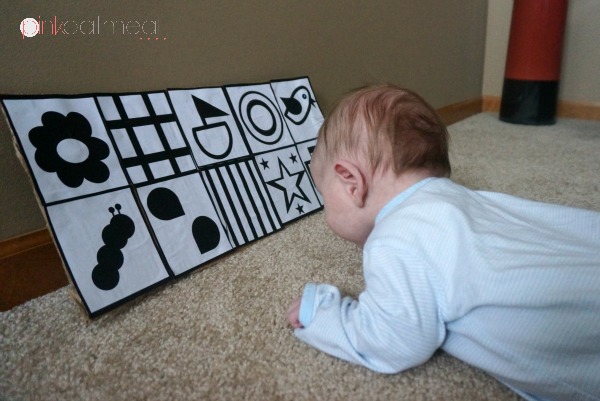 Contrast Cards – Babies tend to love contrast as it is easy for them to see.  You can get an easy to print set in my store or make your own.  You can also check out our contrast card board that has been great for tummy time!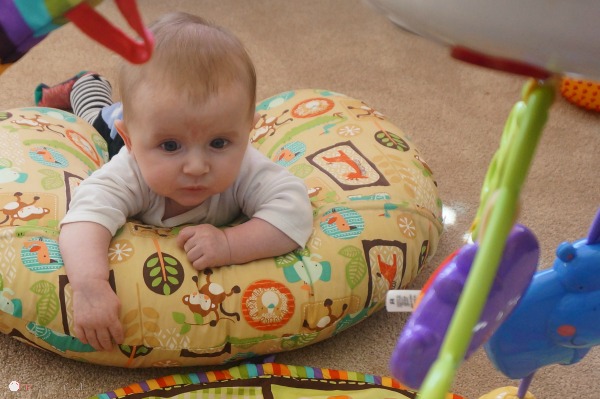 Baby Gym – Another great option for tummy time and beyond.  Get a baby gym with a detachable mat and use it as a tummy time mat.  I personally like to use the gym as a tummy time visual.  You can read why the baby gym is one of my favorites for tummy time and baby play!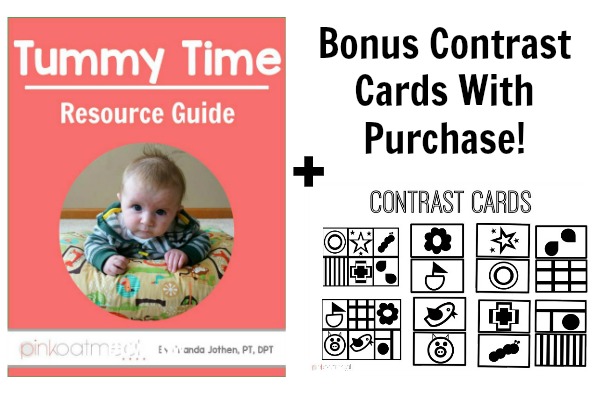 Tummy Time Resource Guide – This guide is packed with tummy time information all in one spot.  It makes life easier by having it all in one handy guide.  It includes the background of tummy time, evidence for tummy time, how much tummy time, the tummy time progression, tummy time positions, and tummy time play ideas all in one place! You also get a set of contrast cards with this purchase!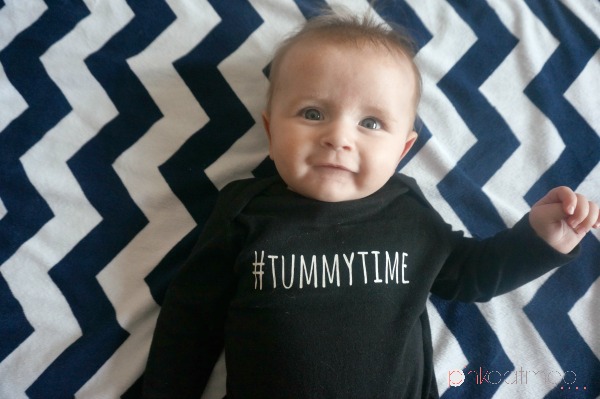 Tummy Time Wear – Of course this is far from a necessity but I love the tummy time advertisement my little guy wears around!  You can choose from several different colors on each product too!
I WANT TO HEAR FROM YOU
Let's connect!  Pink Oatmeal is on Facebook, Pinterest, Twitter, and Instagram!  Come follow me!
YOU MAY BE INTERESTED IN
My store at Pink Oatmeal is full of ideas to get the kids moving at home, in the classroom, and in therapy!  If you prefer Teachers Pay Teachers you can find me there too!