We've been using our contrast cards quite a bit for tummy time and side lying play. I recently put together a contrast cards board that has made utilizing the contrast cards so simple. The best part about the contrast cards board is it is really simple to put together and it only took me a couple of minutes. I like the fact that when I'm moving between floors of the house or changing rooms I'm not having to move individual cards all of the time. I just grab my board and go!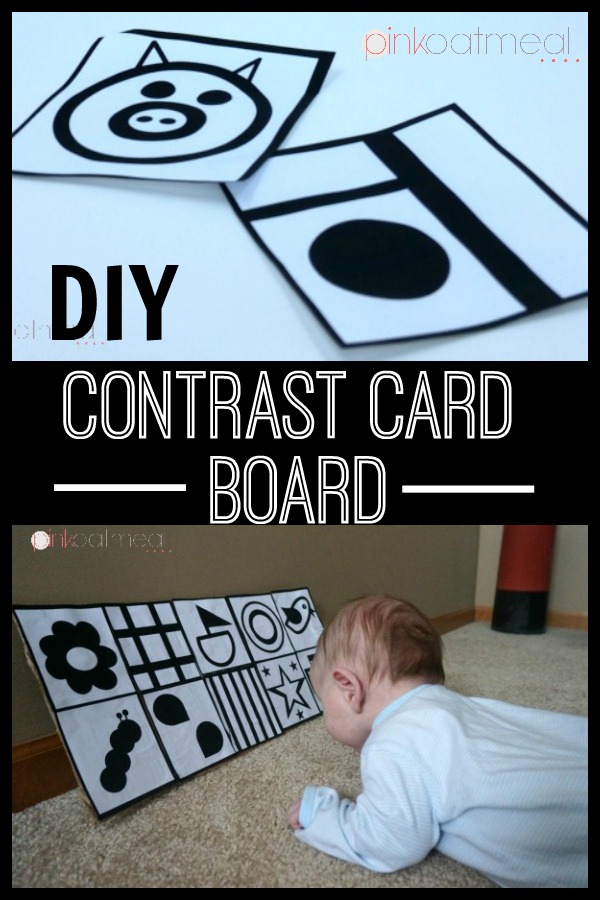 Contrast Cards Board For Baby
Needed
Contrast Cards
Cardboard (I cut off a piece from an Amazon delivery!)
Modge Podge (affiliate)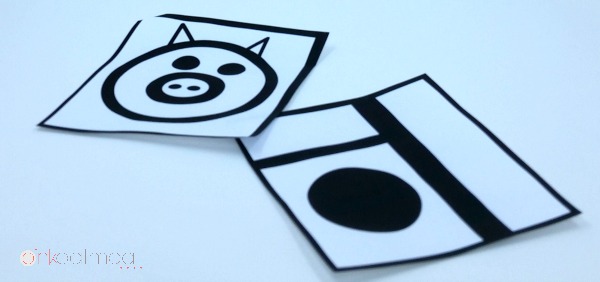 Use a black marker or computer make your contrast cards. I found that a little thicker paper (card stock) seemed to work well.I suggest placing the cards out on your cardboard before you cut your cardboard. That way you know how big of a piece that you need. You could even make a couple different boards if you want too! Once you have them placed, cut your cardboard. I found that modge podge was a simple way to get them to stick to the board. I tried double sided tape initially and that didn't work at all. The cards kept falling off! Once the cards are adhered, let it dry for a few minutes and you have your contrast cards board!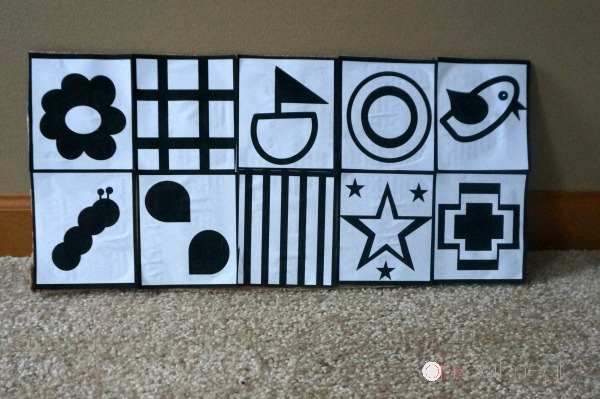 How do you use your contrast cards to play with baby?