I planned to do a few projects in preparation for baby number two. Honestly, I only got one project done. However, I accomplished project number two, tummy time contrast cards, the other evening while watching some HGTV. I intended to make them with baby number one, but didn't get to it. The first time mom overwhelmed thing got in my way. Since we know that new babies see best with contrast colors (black and white), and contrast cards for tummy time are so very easy to make I really had no excuse not to do it this time around.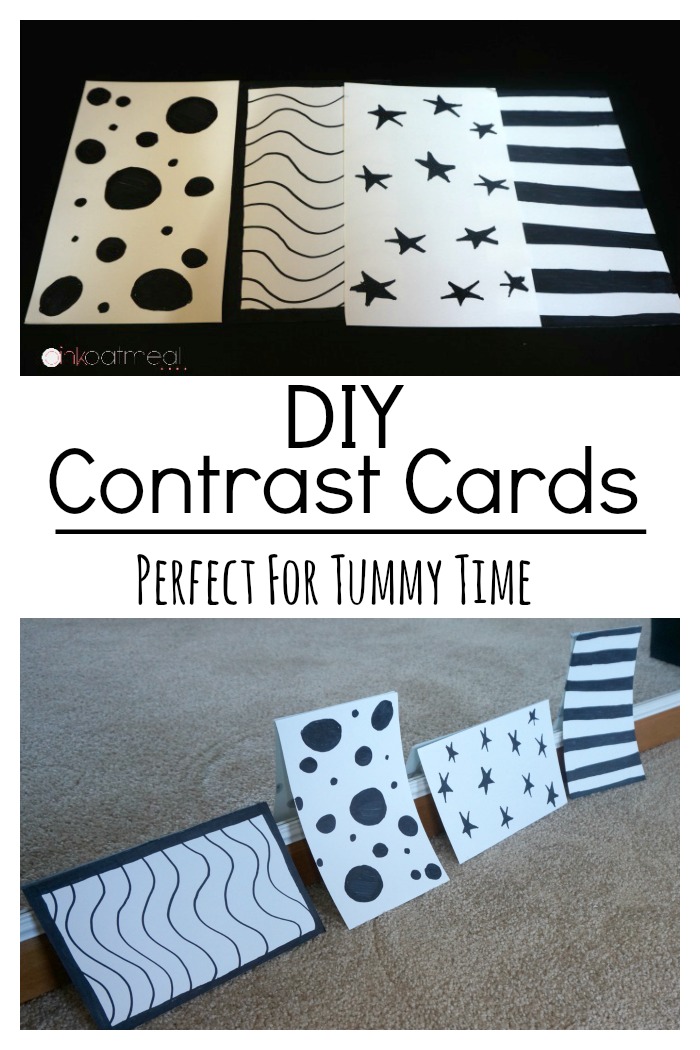 Contrast Cards For Tummy Time
Supplies Needed
Paper (I prefer card stock)
Black Marker
Instructions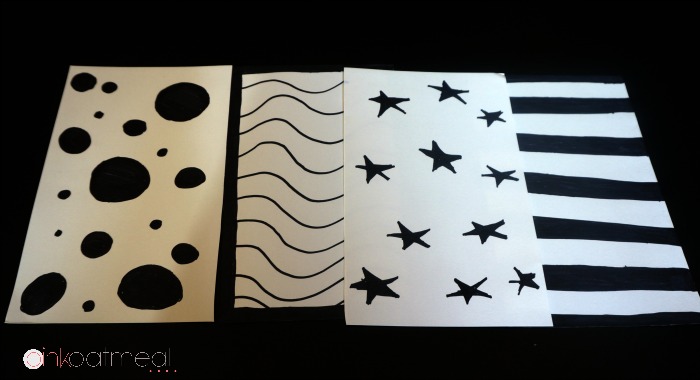 To make my contrast cards I simply folded my card stock paper in half and cut them down the middle. Half of the paper was the size of my contrast card. I then took my black marker and went to work making black designs on each card. Simple as that.
Using Contrast Cards For Tummy Time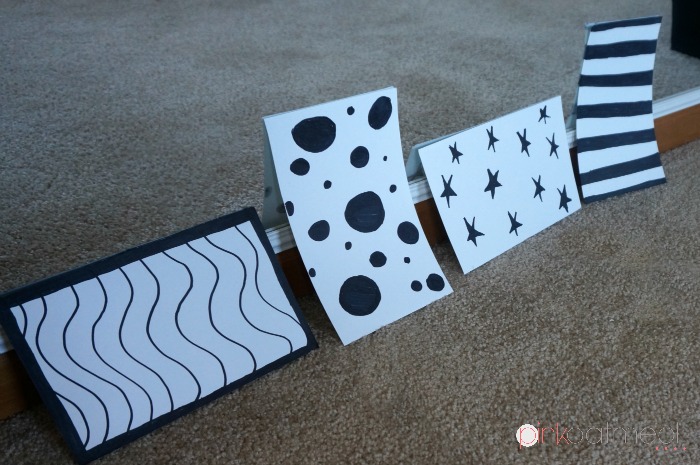 Place them on the floor below baby.
Lean them up against a wall.
Hang them from a string.
Fold the paper and set them up as a tent.