Tummy time isn't always the easiest thing for a baby or a parent.  Some babies just don't seem to like tummy time!  As a mom and physical therapist I've had plenty of time to try a lot of different tummy time positions.   Tummy time isn't supposed to be miserable!  Over time, I've found some of my favorite tummy time hacks that seem to help make tummy time less miserable.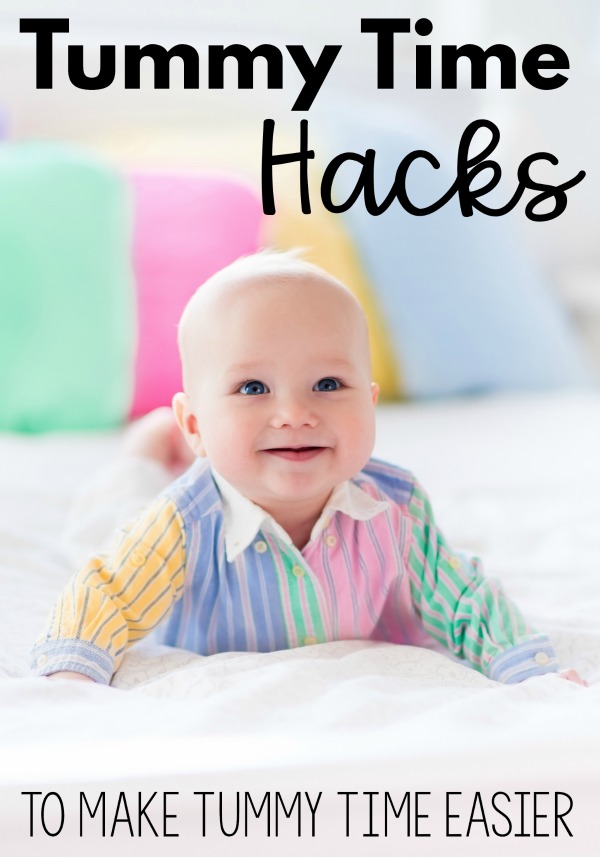 5 Tummy Time Hacks
This post contains affiliate links.  I only recommend products that I personally use or love.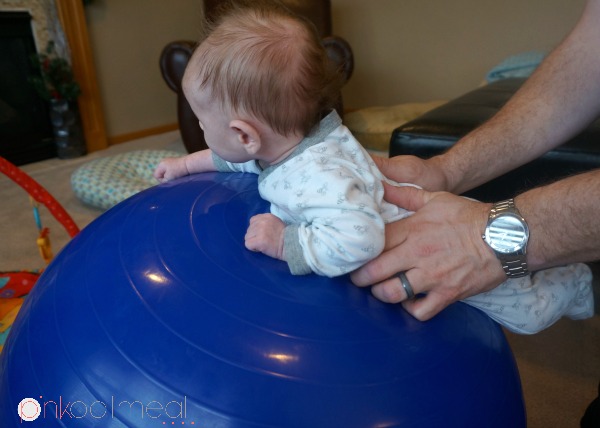 An Exercise Ball – The exercise ball is the perfect place to do tummy time.  Gentle rocking can be performed to calm baby while in tummy time.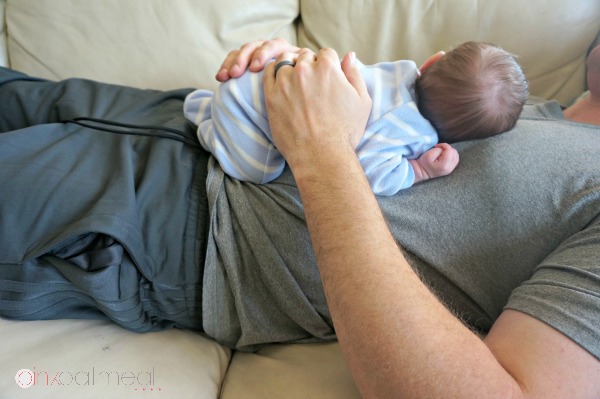 On A Parents Chest – Most people don't realize it but all that time your baby spends resting on your chest those first few days is the perfect tummy time position.  It's my number one tip for tummy time in the first few days home!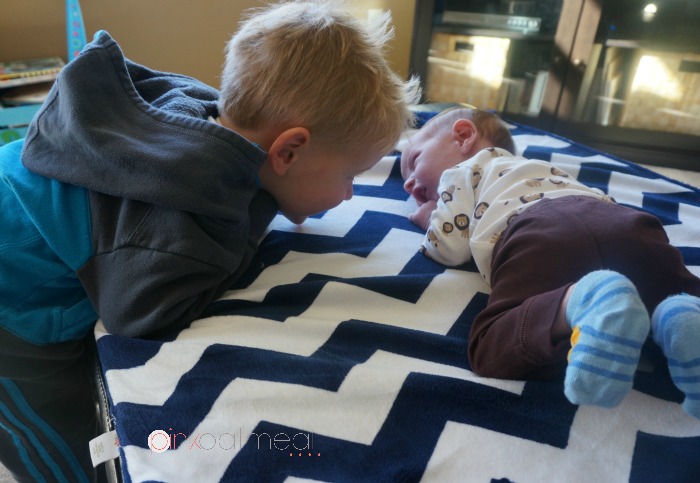 Elevated Surface– Placing baby on an elevated surface makes it easier to get down so that your baby can see you (or their sibling!).  This is an especially good tummy time hack when your baby isn't lifting their head too high yet.  Just remember, never to walk away from your baby.  Even if they can't roll on there own yet it is important that they are always supervised due to reflexive movements. I picked up this tip from a great book that has so many fun ideas with how to play with your baby!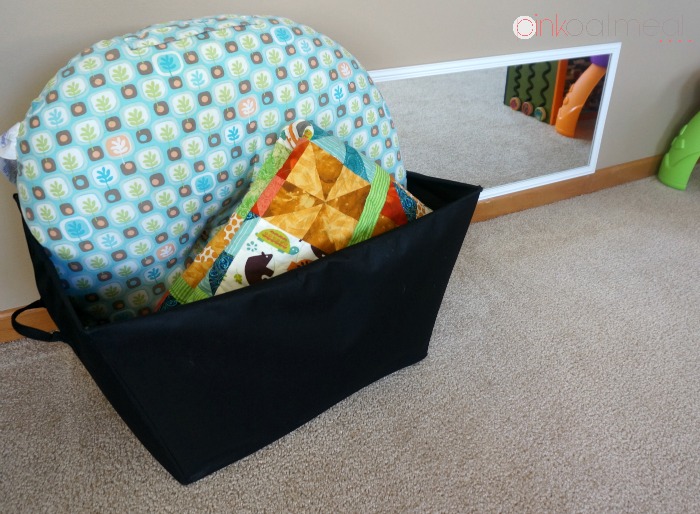 Placing A Mirror On The Wall – Use command strips (to avoid damaging the wall) and adhere a cheap mirror and you have the perfect set up for tummy time.  Babies love to see themselves in the mirror!  I have one in my tummy time station!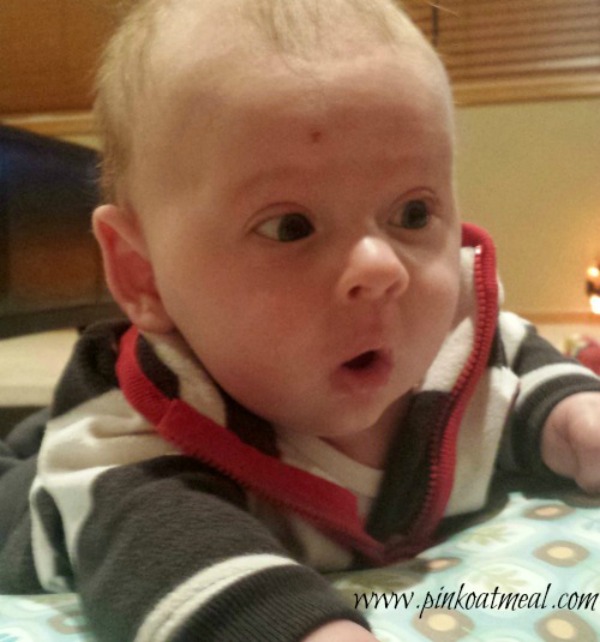 Put Your Baby At A Slight Incline – This can be achieved by placing a rolled blanket under their chest, using a boppy pillow, or my favorite is the newborn lounger.  It makes it a bit easier to lift and hold their head for a longer period of time.  Of course, change up this position from time to time.
=
Read More About Tummy Time
Your Tummy Time Resource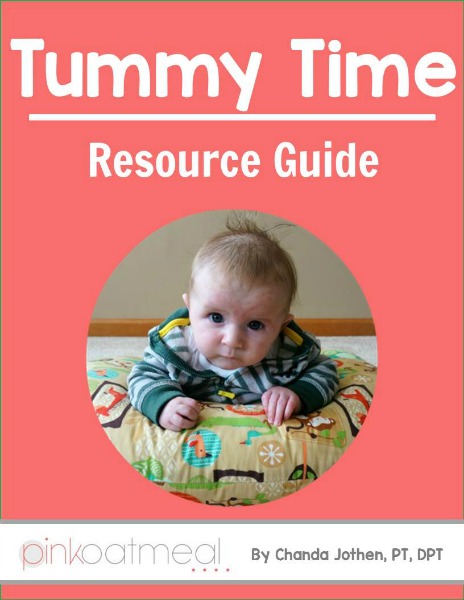 I WANT TO HEAR FROM YOU
Let's connect!  Pink Oatmeal is on Facebook, Pinterest, Twitter, and Instagram!  Come follow me!
YOU MAY BE INTERESTED IN
My store at Pink Oatmeal is full of ideas to get the kids moving at home, in the classroom, and in therapy!  If you prefer Teachers Pay Teachers you can find me there too!