It's a little peek behind the scenes at Pink Oatmeal this week!  It was Big C's third birthday this month!  It was his first party with his friends!  When I asked him what kind of party he would like, the answer was planes, then trains, then trucks, then cards.  So the decision was for a transportation birthday party!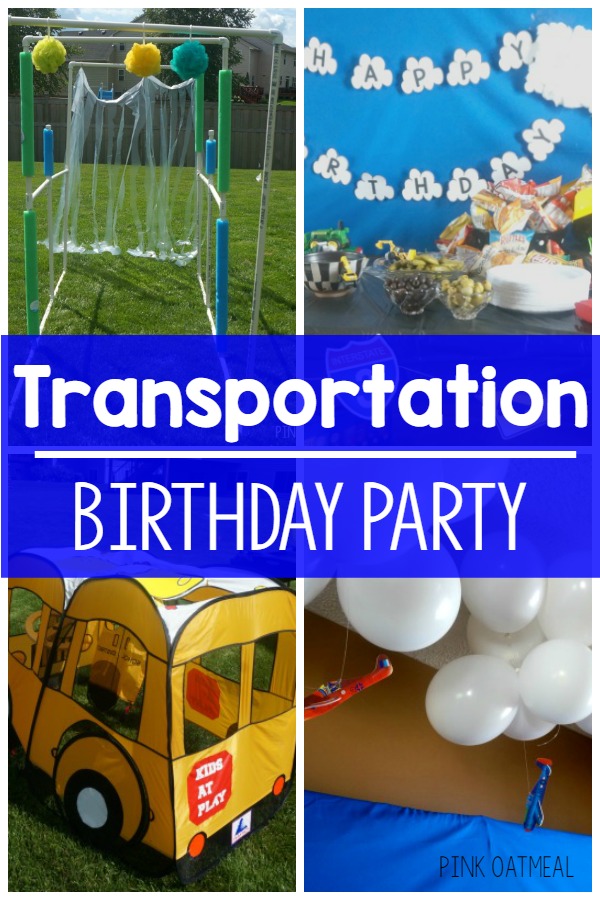 Transportation Birthday Party
Since his birthday is in the summer and he loves water we opted for quite a few (fairly simple) water activities.  I had built this car wash earlier this summer that was actually pretty easy to make and really fun. We also had a couple of swimming pools that had dollar store plastic boats floating in them.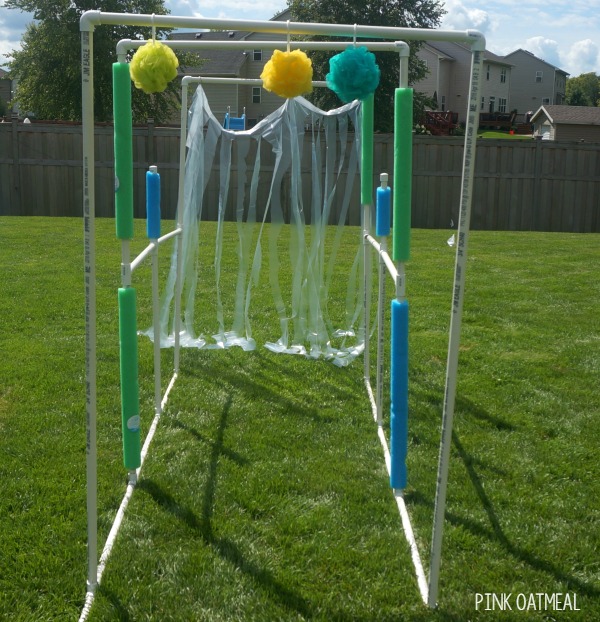 Big C absolutely loves "jumping beans" and his birthday present was renting a bounce house for the party.  It was an absolute hit with all the kids.  Big C talked about his "jumping bean" for days.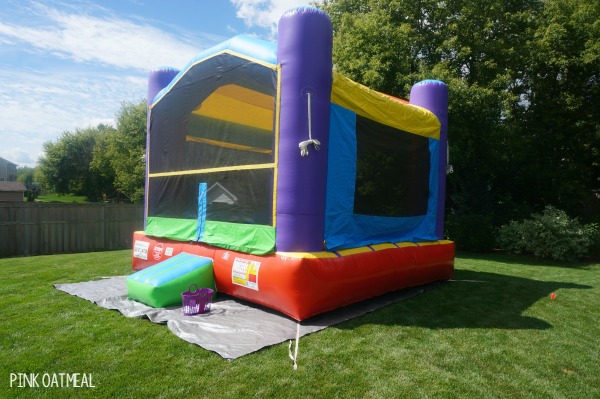 We also had an area that had a pop up bus and fire truck with a steering wheel inside.  Thanks to my mom being a former Kindergarten teacher and collecting these lovely things that we could use a the party!  The table decorations were simple with a black table cloth and yellow tape for the road lines.  There were cones with red, yellow, and green balloons coming out of them.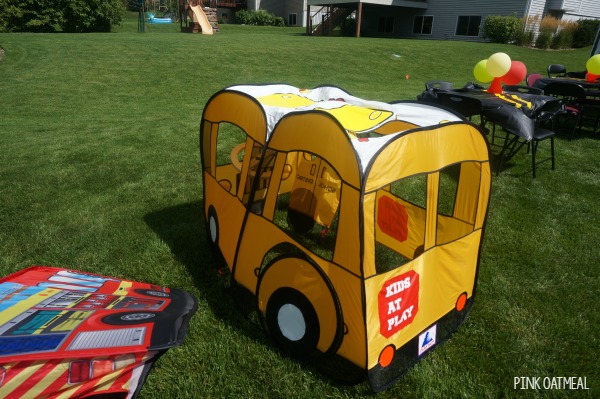 The food was simple.  We grilled hotdogs, had chips, fruit, and veggies.  It was a great summer meal for a bunch of three year olds (and their parents.)  I ordered a basic cake from target and added a few trucks and cars to the top to go with the theme.  Above the table were "clouds" with airplanes flying in them! I bought clip art to make the signs.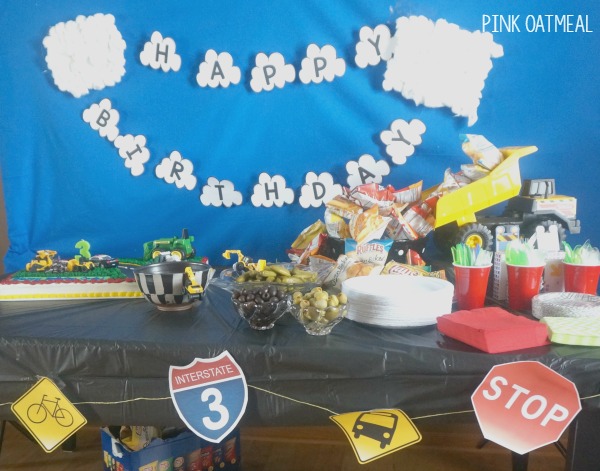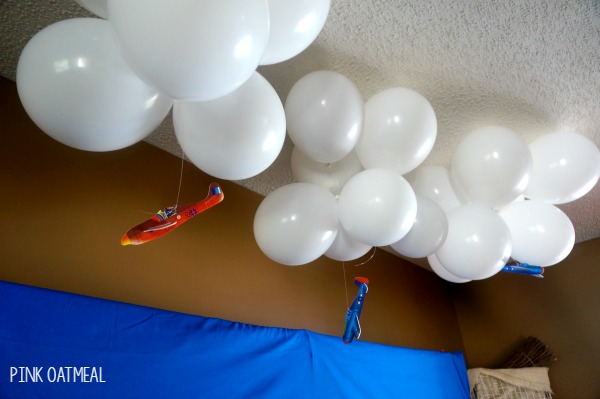 We had a sunscreen and wipes station along with a few party favors. I found train whistles that were the party favor.  Lots of whistling was going on by the end of the party.  I'm sure his guests parents were thrilled about this one!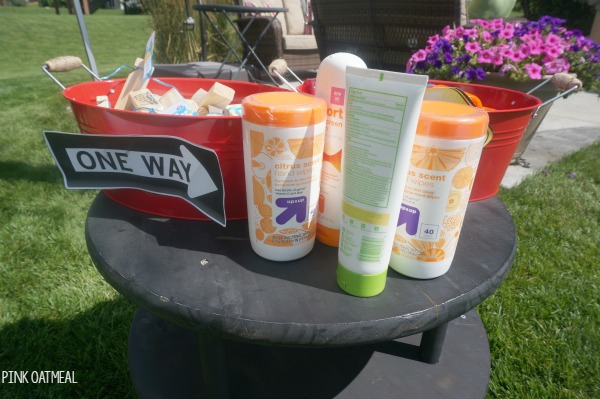 All in all it was a big success!
I WANT TO HEAR FROM YOU
Let's connect!  Pink Oatmeal is on Facebook, Pinterest, Twitter, and Instagram!
YOU MAY BE INTERESTED IN
My store at Pink Oatmeal is full of ideas to get the kids moving at home, in the classroom, and in therapy!  If you prefer Teachers Pay Teachers you can find me there too!