[social_warfare]Are you looking for a little change in your exercise ball strengthening activities?  Looking for some more ideas to add a little flare to your session or your strengthening play with your kids.  Check out these 5 fun ways to use an exercise ball for strengthening and add them to your tool bag today.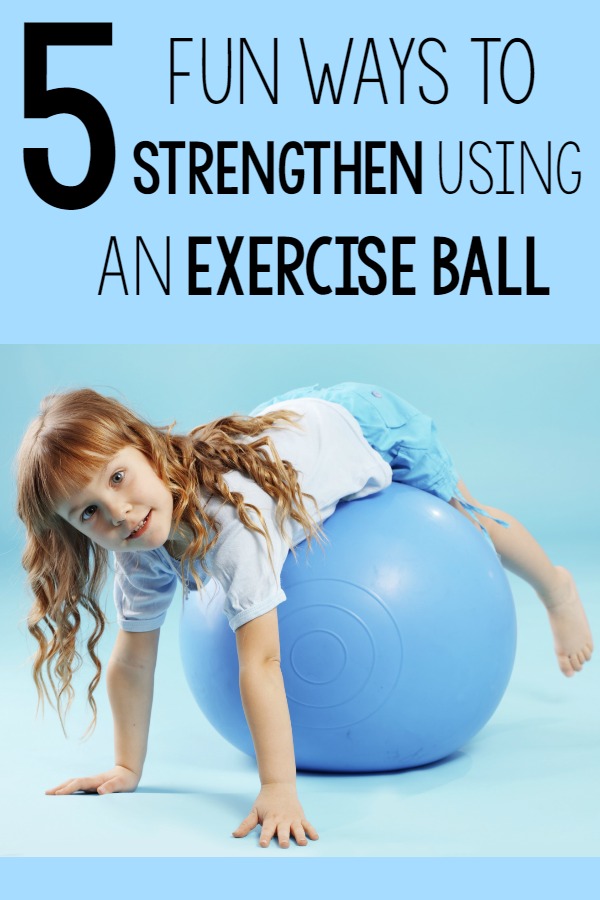 Exercise Ball For Strengthening
This post contains affiliate links.  Please see my full disclosure.
Check out these ideas that can make strengthening on a exercise ball even more fun!  Also be sure to see how we like to play with baby on the exercise ball or use it for upper extremity weight bearing!
Ride A Horse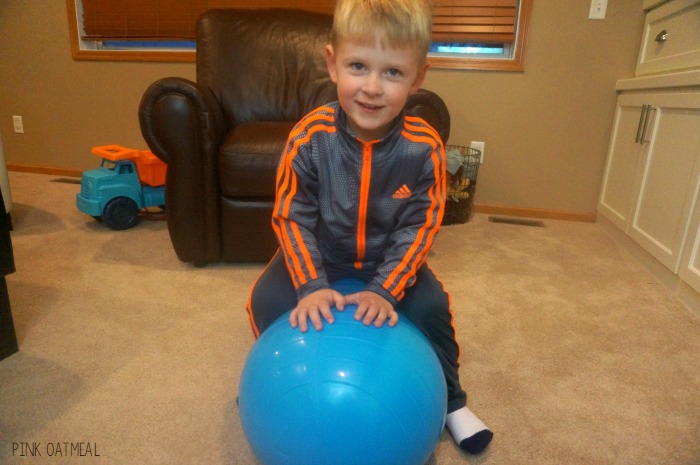 This simple move is fun yet effective. It can work well for a beginner on the exercise ball. Simply sit on the ball and gently bounce up and down like you are riding a horse.  If you have a peanut ball you could even straddle the ball to perform this exercise.
Take A Hike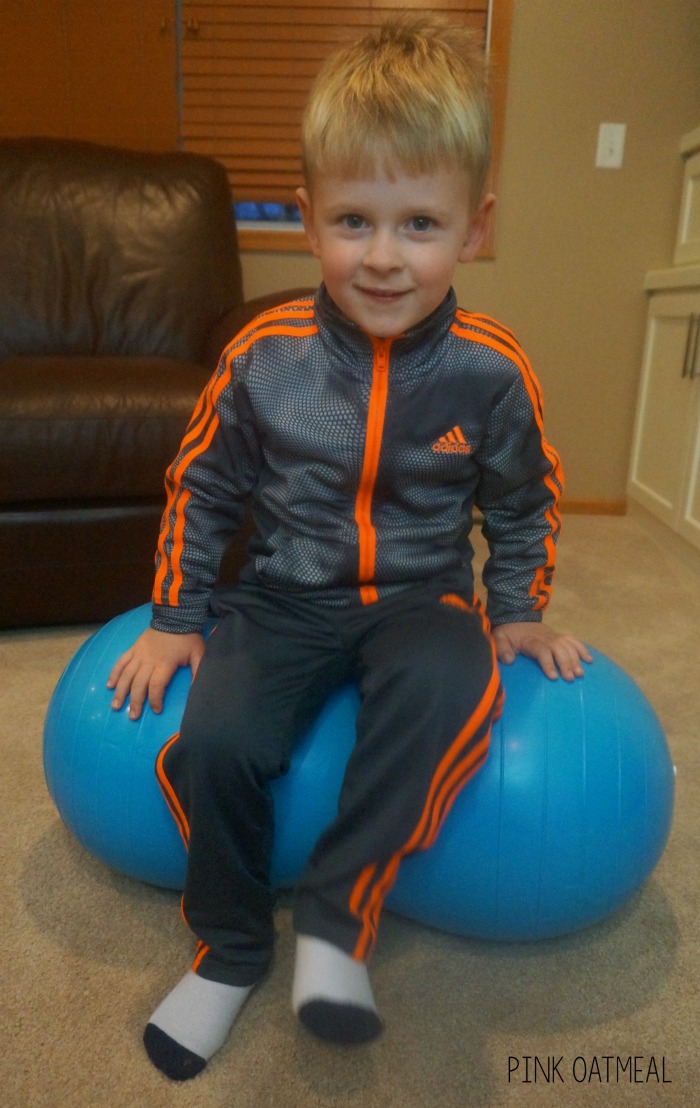 Start by sitting nice and tall on the ball with your feet flat on the ground.  Next pick your feet up and march them up and down like you are hiking.  Try to keep your core as stable as possible.
Go For A Swim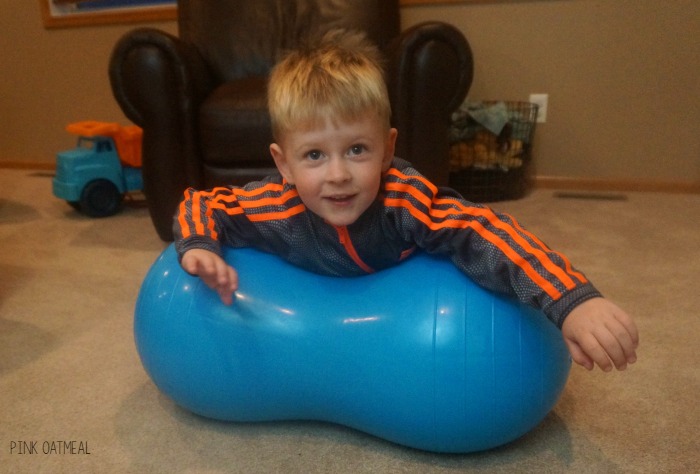 Lay on your stomach over the ball.  Move your arms like you are swimming.  Talk about all the things that you see while you are swimming.
Kick The Ball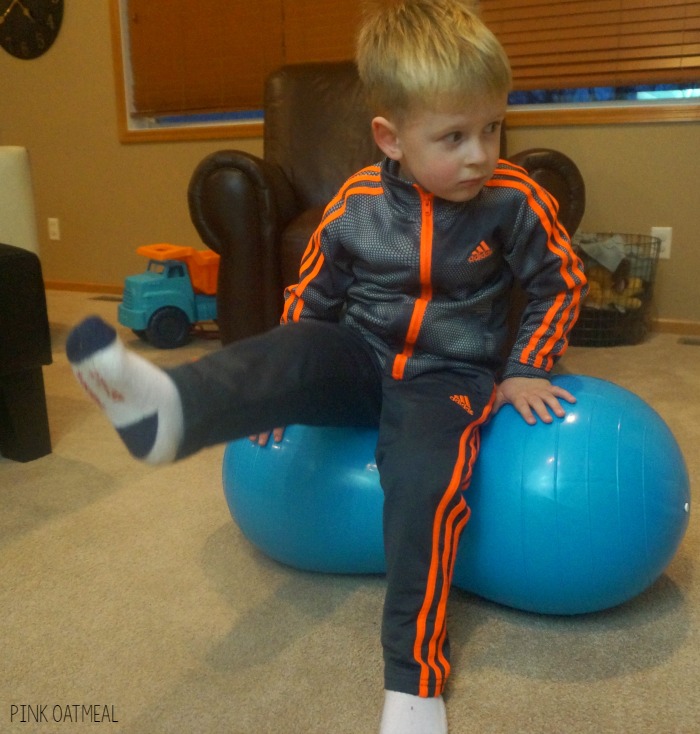 Seated on the ball try to hold your body as still as possible.  Rest your hands on the ball.  Move your legs like you are kicking your favorite type of ball – football, soccer ball etc.
Don't Move A Muscle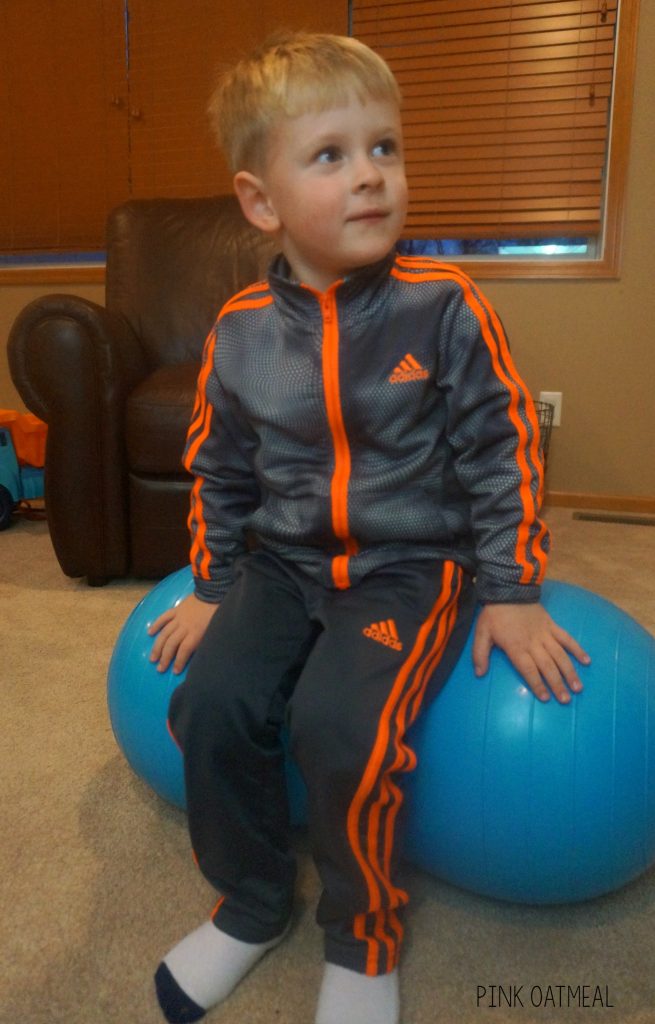 An oldie but a goodie – add a timer if you would like to increase the challenge.  Have the child sit on the ball and try to see how still they can be!
More s Motor Planning Favorites
Some of my favorite resources for gross motor play as a physical therapist and mom! Click on each photo for a full explanation of product.  Affiliate links.