I love Spring!  Living in Minnesota, the winters are long, and nothing is better than seeing that white stuff disappear!  I don't even mind the muddy mess or puddles that come with the melting snow.  It's actually a lot of fun.  I've been letting my son go crazy playing in them.  It's resulted in several clothes changes, but one happy kid.  We're planning on playing a puddle jumping gross motor game to get the kids moving this Spring. This game is fun for the classroom or at home.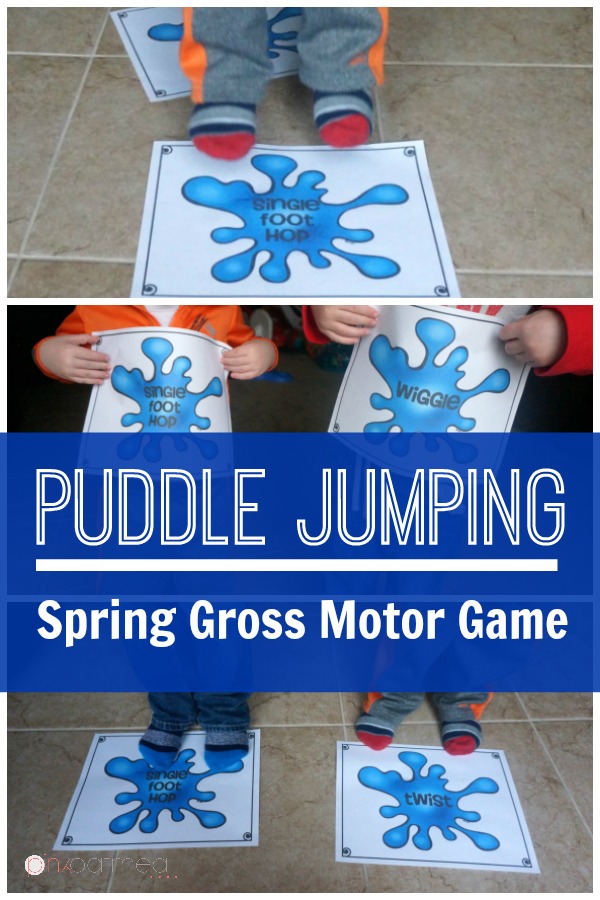 ©Dasha Petrenko/Dollar Photo Club
Puddle Jumping Gross Motor Game
This game is similar to the St. Patrick's Day Clover Hop that I played in March.  It was a success so I thought we'd keep the fun coming with puddles.  Now as great as it would be to jump in real puddles, we can't always do that.  If you can, go for it!  Instead I created puddles for the kids to jump on.  Let's Play!
1.   Lay puddles out on the floor with movement words written on the puddles.  Have the same amount of clovers as you do kids on the floor.  You can make puddles on a sheet of paper or I have ready made puddles included in my Spring Themed Brain Breaks, Yoga, and Games.   Laminating is a good idea, that way you can use them again and again.
2.  Have music available.  Movement and music go hand in hand!
3.  Turn on the music and let the puddle jumping begin.  Have the kids jump from puddle to puddle while the music is playing.  If walking works better for you it can be done that way too!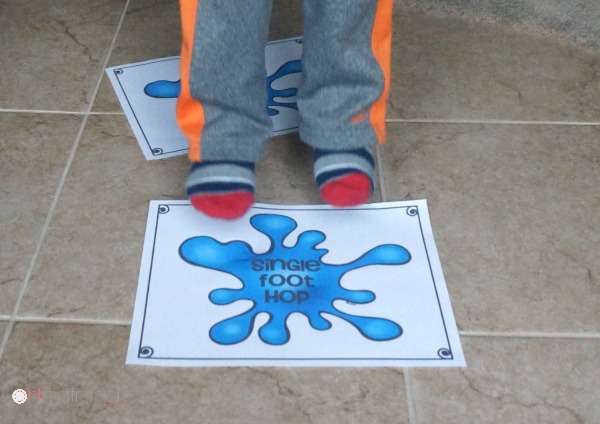 4.  When the music stops have the kids perform the action written on their puddle.
5.  Start the music again and play resumes.
This can easily be modified to a musical chairs like game.  Have one less puddle then students playing.  When the music stops the student who is not on the puddle is out.
Spring Themed Brain Breaks, Yoga, and Games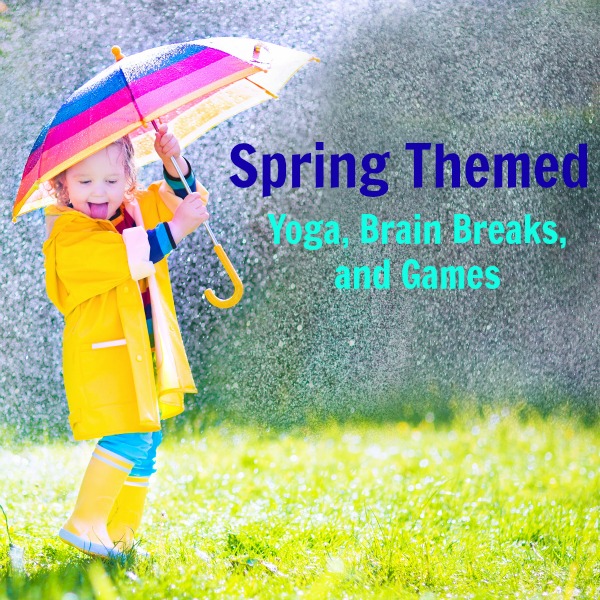 I have several gross motor ideas included in my Spring Themed Yoga, Brain Breaks, and Games.  Some favorites include Spring Themed Yoga, Bumble Bee Relay, Ladybug Dice, and more!  You can grab your gross motor ideas in my Teachers Pay Teachers store or the shop on the blog.


More Gross Motor Ideas
Follow Pink Oatmeal's board Gross Motor on Pinterest.


I WANT TO HEAR FROM YOU
Let's connect!  Pink Oatmeal is on Facebook, Pinterest, Twitter, and Instagram!
YOU MAY BE INTERESTED IN
My store at Pink Oatmeal has ideas to get the kids moving at home, in the classroom, and in therapy!  If you prefer Teachers Pay Teachers you can find me there too with even more ideas to get the kids moving!