Today we are talking transportation yoga!  What little boy or girl doesn't love yoga that that is all about cars and trucks!    There is just something about things that "go".  Let's talk about how we can combine transportation and yoga for some fun gross motor and sensory!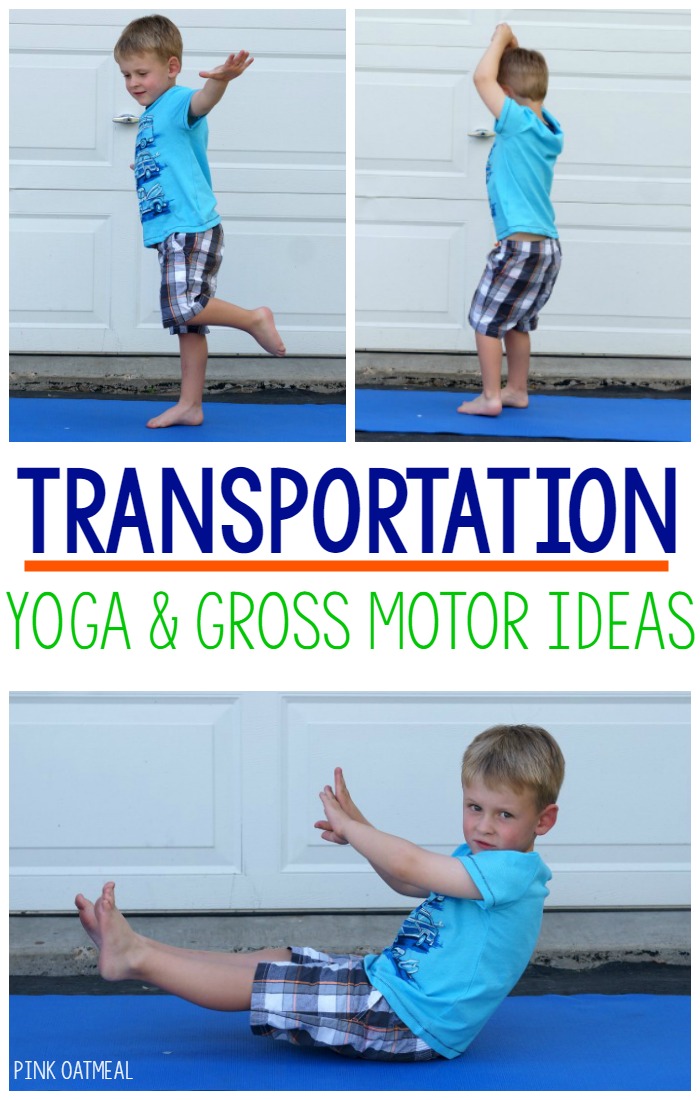 TRANSPORTATION POSES
Transportation themed yoga poses are a fun and engaging way to incorporate a transportation theme and physical activity at the same time.  Feel confident your kids will love how the movement goes with the theme and you will love how easy it is to use these poses as a brain break, during a therapy session or seamlessly into instruction time without missing a beat.  Get transportation yoga cards+ bonus movement cards already made for you in the shop and start using them today!
Bicycle – Bicycle Pose.  Get those legs pedaling fast and slow!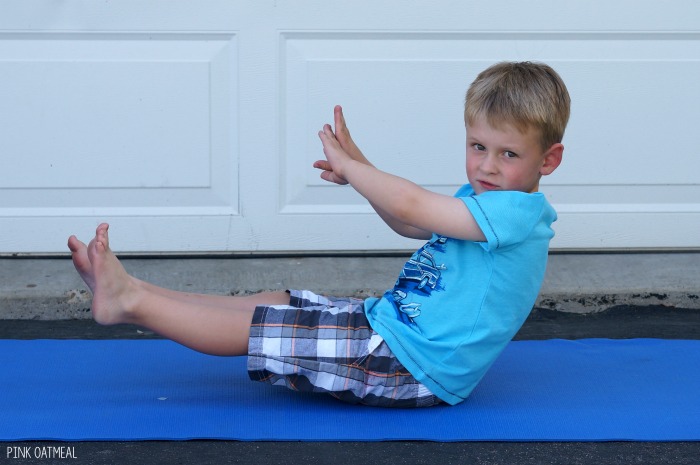 Boat- Boat Pose.  Rock back and forth like a boat in the water!
Helicopter – Start in mountain pose, raise your arms over your head, spin!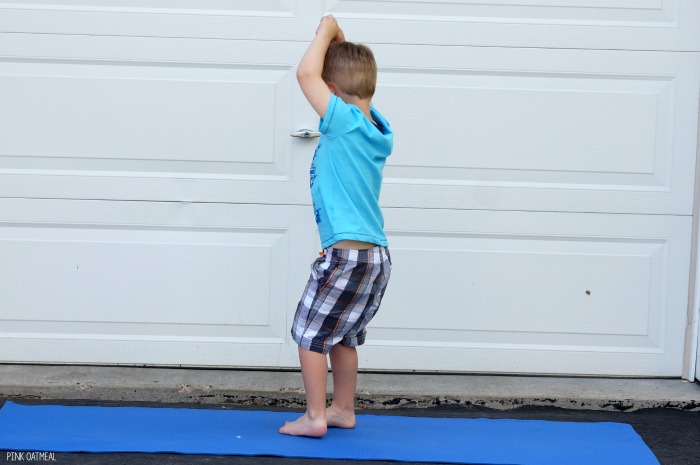 Rocket – Tree pose.  With your hands over your head pretend you are blasting off like a rocket.
Skateboard – Warrior 2 pose.  Don't wobble!
Hot Air Balloon – Hot Air Balloon Breathing.  Keep your hands on your stomach.  Breathe in and make your stomach into a balloon.  Breathe out!  Repeat.
Car – Sit in long sitting with your spine straight and legs in front of you.  Pretend that you are holding a steering wheel in front of you and drive!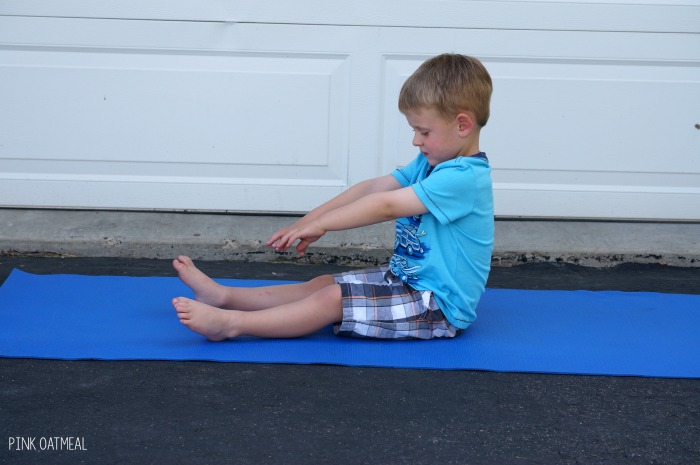 Scooter – Dancer's Pose.  Don't lose your balance and fall off your scooter.
Train – Partner chair pose.  While holding hands move them back and forth like the wheels on the train.
Ship – Partner Boat Pose.  Larger then your regular boat!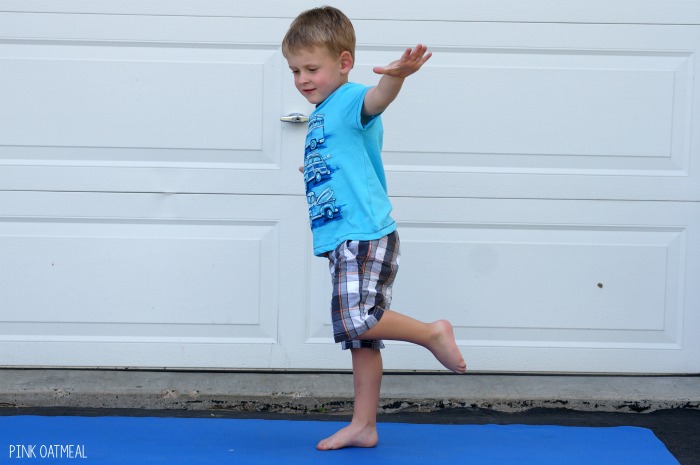 Airplane– Airplane pose.  Do on both sides!
Dump Truck – Star Pose.  Tip to your side like you are a dump truck. Do it on both sides!
TRANSPORTATION YOGA
Think about how great it would feel to have all of your transportation yoga and movement ideas created and ready to go for you!  Not only will you have everything created for you, but you will feel confident knowing that your kids have fun physical activity that is easy to go with a transportation theme.  Your kids will love this and beg to do more.  Get your transportation yoga now!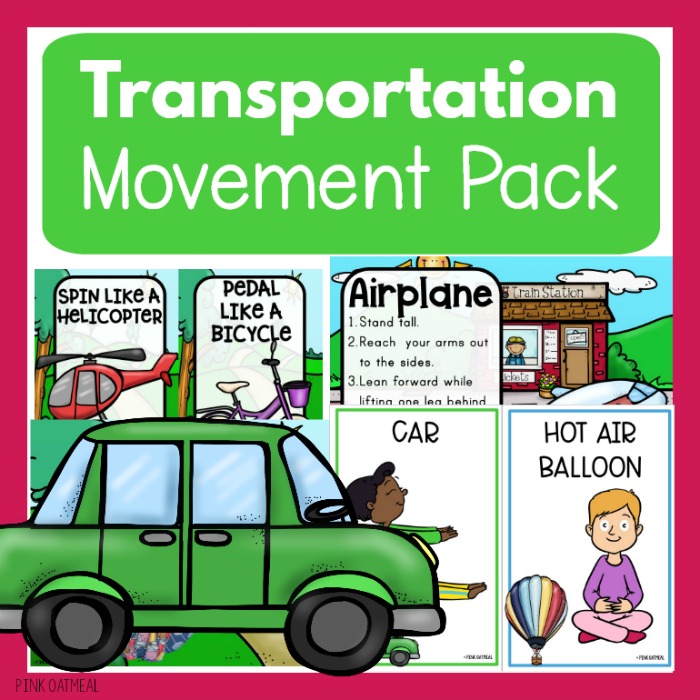 MORE YOGA
Looking for more yoga ideas?  Check out my Desert Yoga, Sea Yoga,  Farm Yoga, Circus Yoga, Zoo Yoga, Rainforest Yoga, Woodland Yoga, and Camping Yoga!
I WANT TO HEAR FROM YOU
Let's connect!  Pink Oatmeal is on Facebook, Pinterest, Twitter, and Instagram!