I love fall for many reasons, one of them being pumpkin.  I tend to divulge in pumpkin year round, but it always seems better in the fall.  Eating in season maybe?  I've especially had a long love affair with my pumpkin chocolate chip muffins.  I've been making them since I was in college.  It's one of the few college recipes that I still make today, for good reason.  These muffins are delicious and oh so simple.  If you love pumpkin, love to bake or hate to bake these are perfect for you.  You really can't go wrong when only 3 ingredients are required!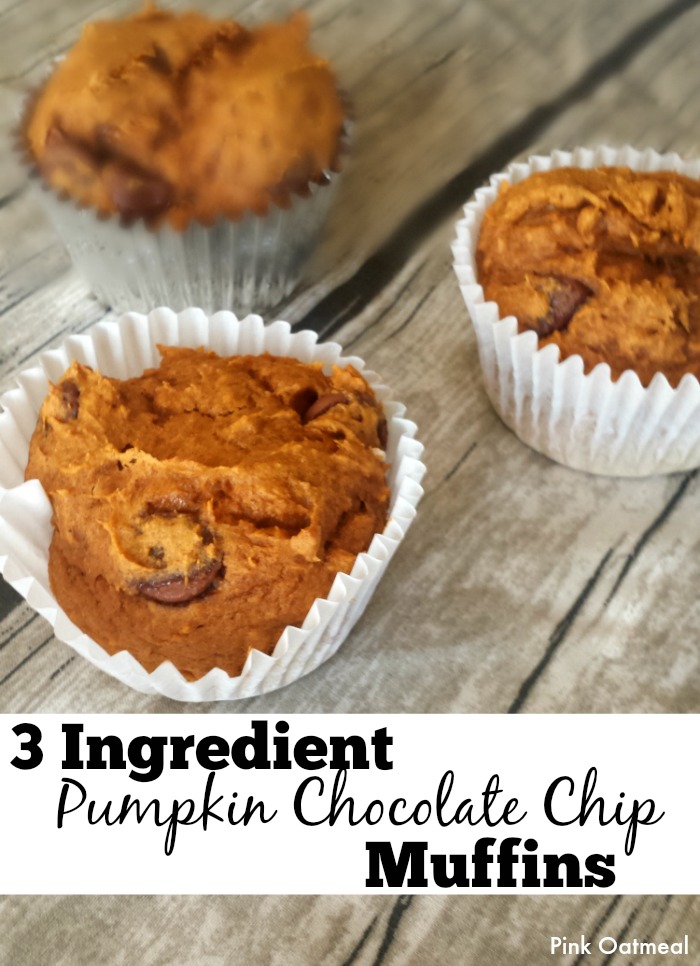 Pumpkin Chocolate Chip Muffins
1 Can of Pumpkin
1 box of spice cake mix
1 cup of chocolate chips (Add more or less depending on your preference.)
Preparation
Combine the can of pumpkin and the spice cake mix and stir it really well until it's all mixed up.  Add the chocolate chips and mix together.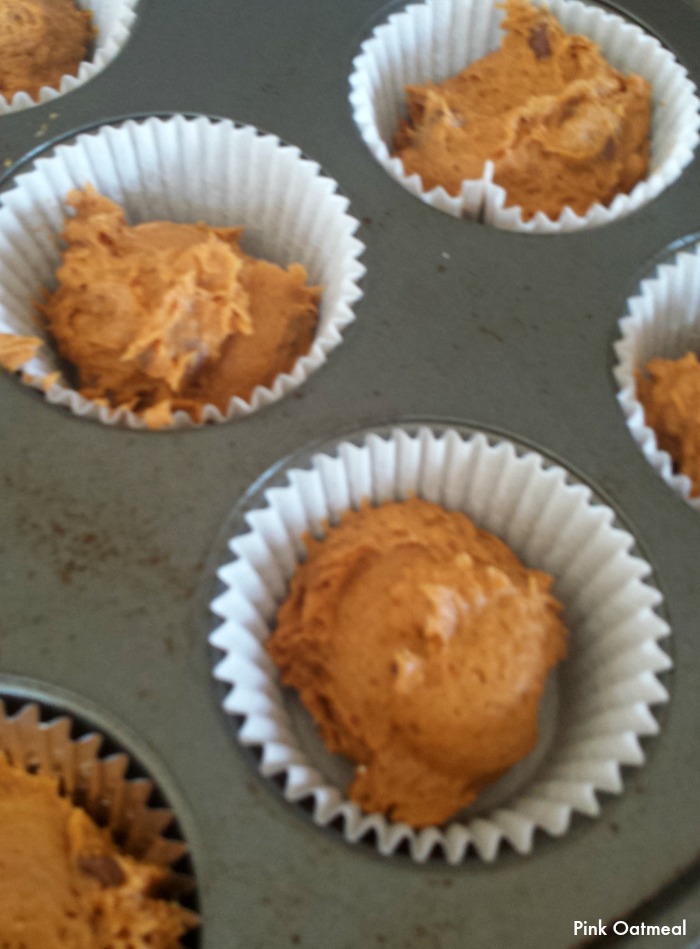 Scoop the pumpkin mixture out into a muffin pan.  Place them in your oven on the middle rack at 350 degrees for 12-15 minutes.  I always check my muffins with a toothpick at the 12 minute mark.  If there is no batter on the toothpick you are set!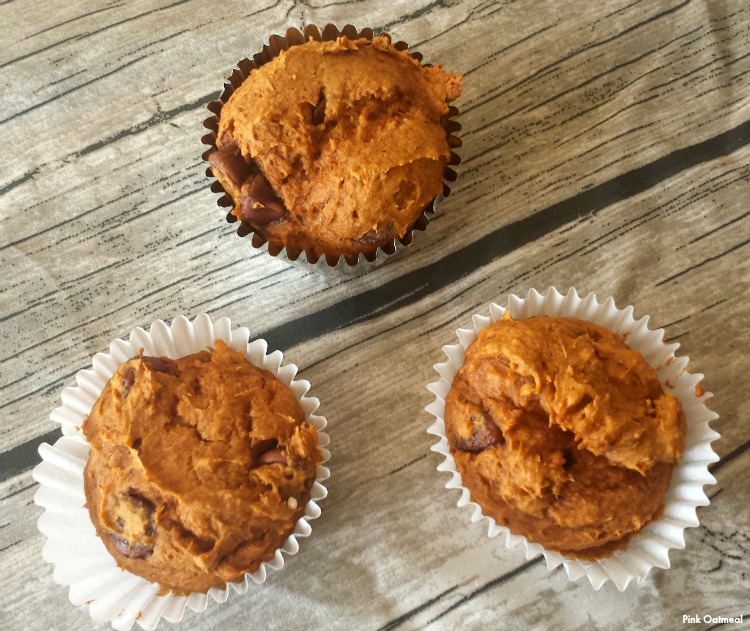 Not only do I love them, but they are a hit with my toddler as well.  My husband who swears he hates pumpkin can also be found eating them.
I WANT TO HEAR FROM YOU
Let's connect!  Pink Oatmeal is on Facebook, Pinterest, Twitter, and Instagram!
You May Also Like